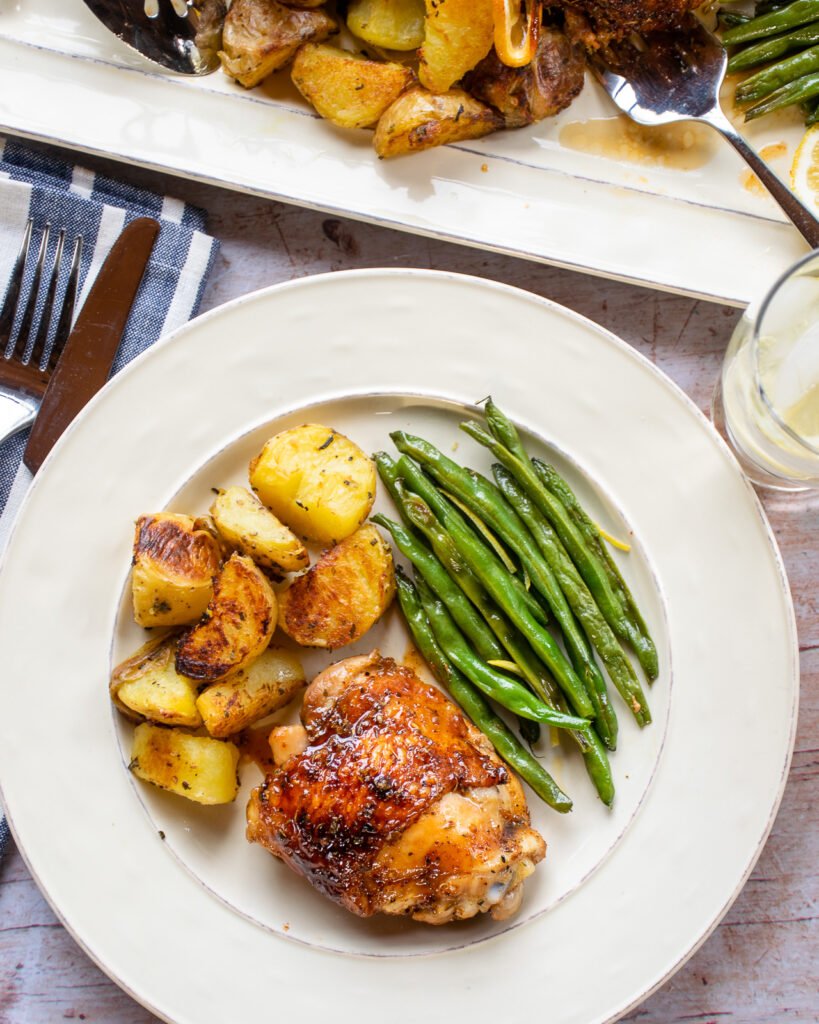 Sheet Pan Dinner
This honey baked chicken sheet pan dinner is delicious and can be made using a sheet pan, but if you want the crispiest potatoes, you'll need to keep the chicken away from the potatoes so that the chicken juices don't run into the potatoes. So consider using separate pans if you have them. My BJC Sheet Pan Bakeware Set works perfectly (imagine that 😄!).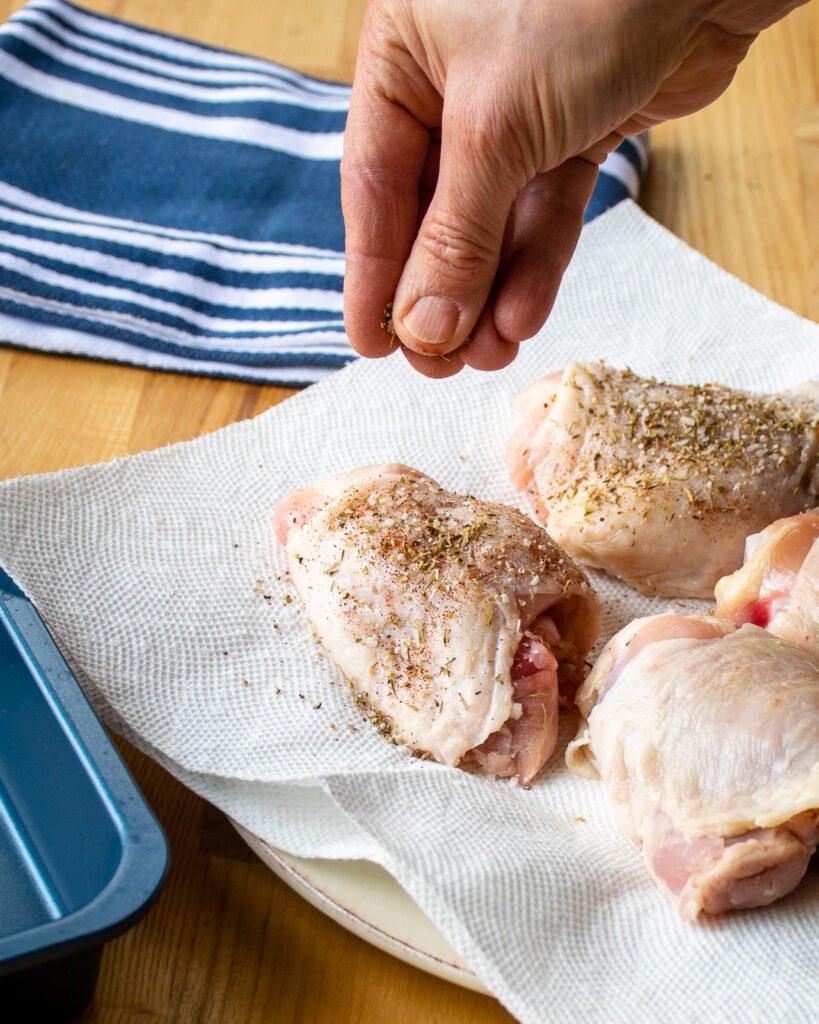 Spice Rub
Start by making a simple spice rub to put on the chicken. Just a few herbs and spices, some salt and pepper goes a long way in flavoring the chicken for this meal. Combine the spices and rub them on all sides of the chicken.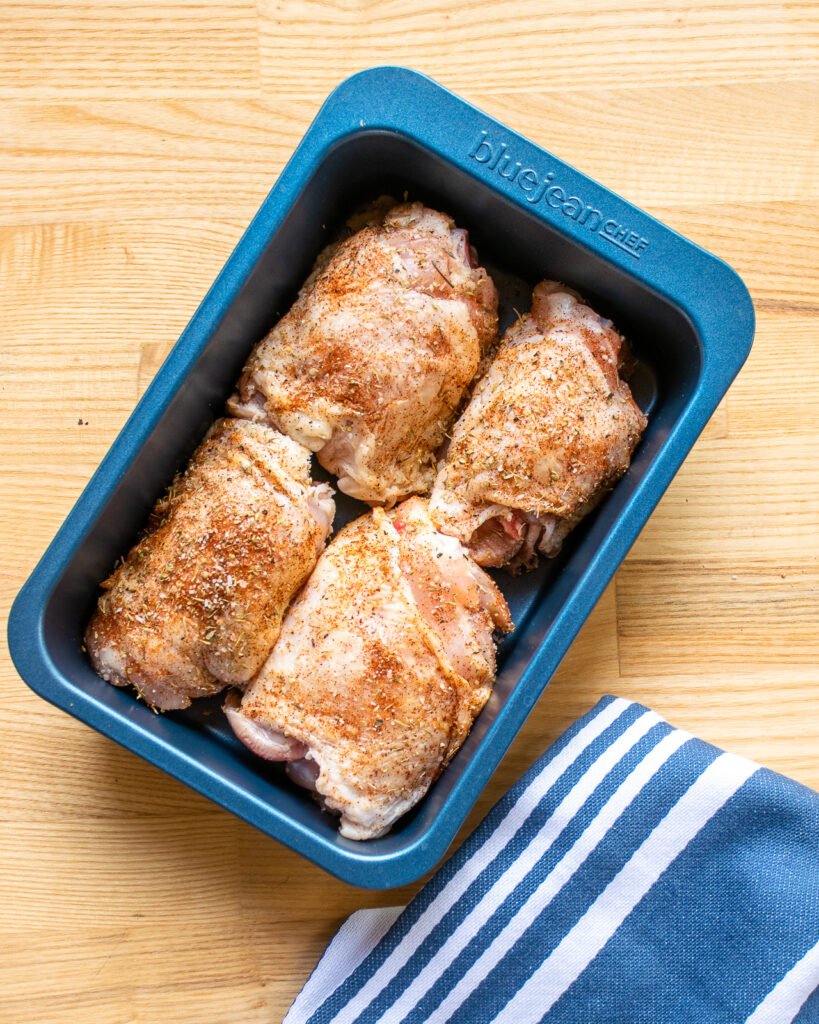 What Chicken to Use
I like skin-on chicken thighs for this honey baked chicken recipe. The skin crisps up beautifully and protects the meat from drying out, but you could go skinless if you prefer. You could also sub in chicken breasts if you prefer white meat. The timing can be affected by the size of the chicken breasts you use so do check to make sure the final internal temperature is 165ºF.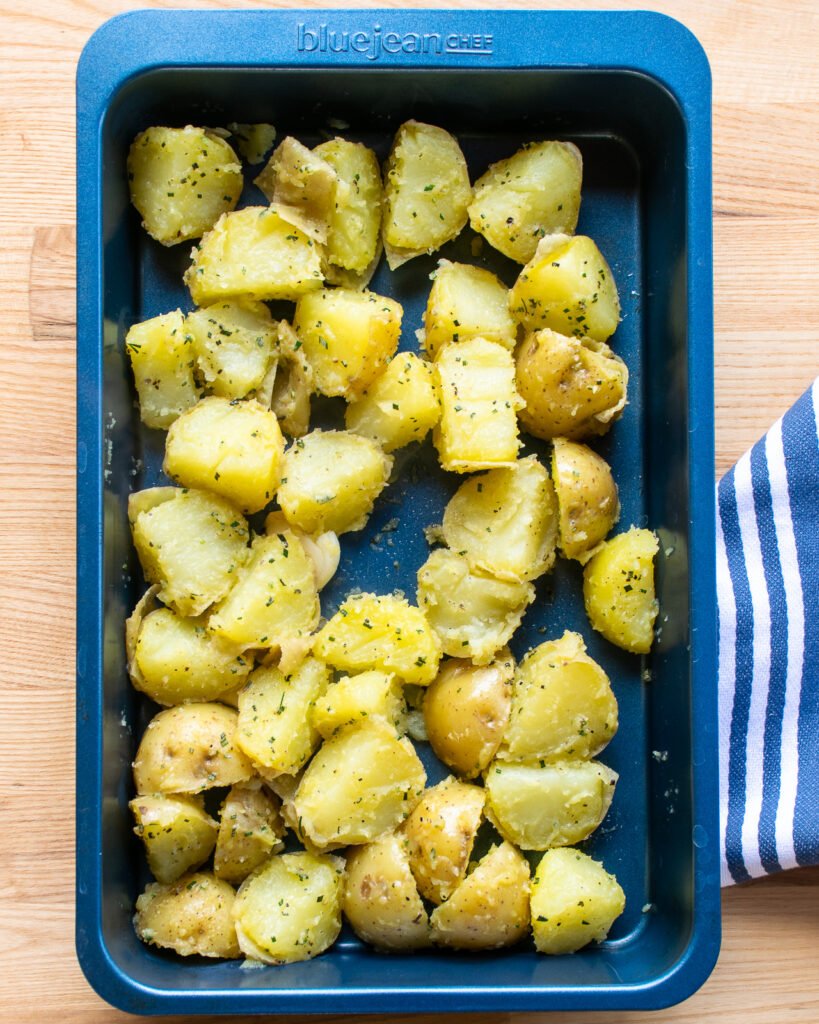 Crispy Oven Roasted Potatoes
These are my favorite roasted potato, and the trick is in what you do to prepare the potatoes for the oven. Boiling the potatoes in water with baking soda breaks down the cell structure of the potato giving them a fuzzy look on the outside. That fuzzy surface has lots of nooks and crannies that get nice and crispy in the oven when you roast them. These might just be your favorite part of the meal! The potatoes will take longer in the oven than the chicken, so give them a 10 minute head start.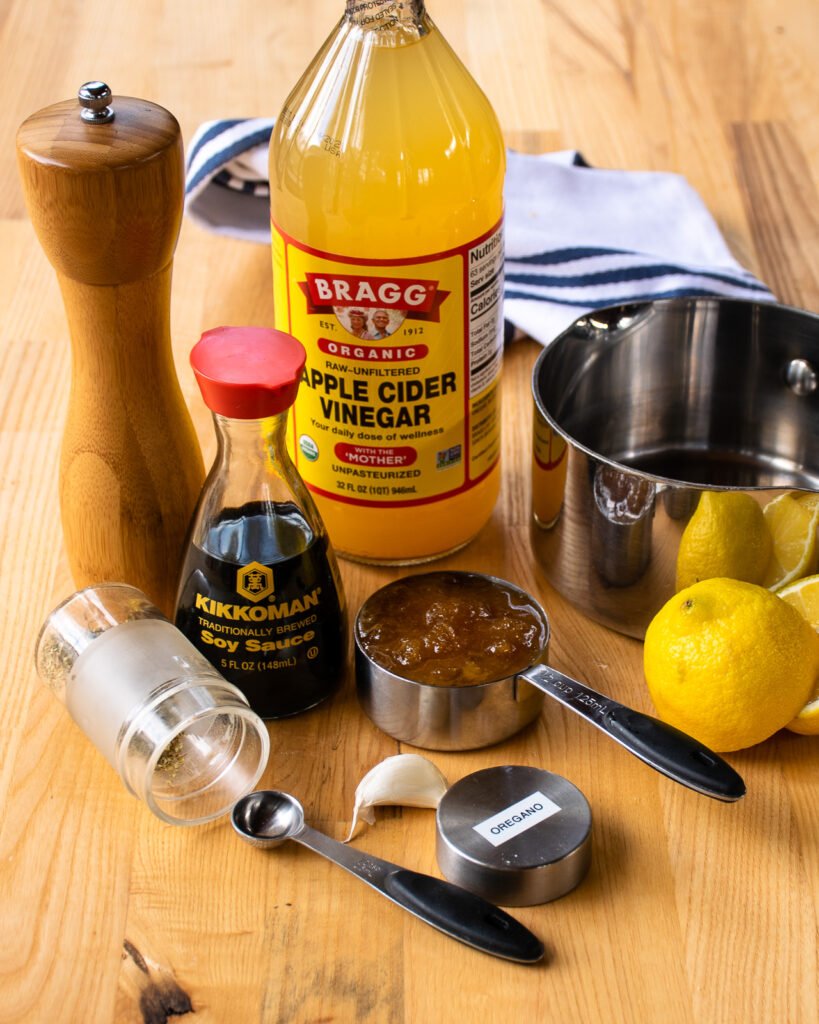 Honey Glaze for Chicken
While the potatoes and chicken are cooking, make the glaze quickly on the stovetop. It's a simple dump-and-stir mix of ingredients and will just take about 10 minutes to reduce into a delicious thick glaze. Don't walk away while it simmers, however, because this is one overflow you do not want to have to clean up.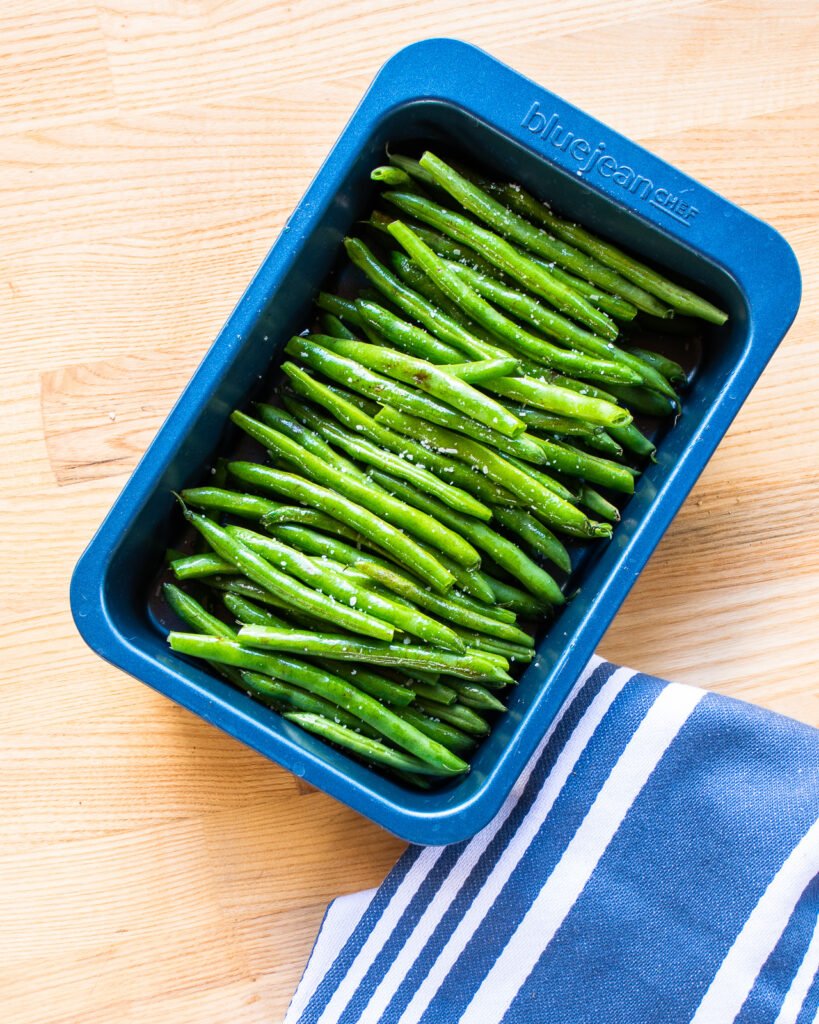 Oven-Roasted Green Beans
These green beans couldn't be simpler to prepare. Just toss with olive oil, salt and pepper and pop them into the oven for the last 15 to 20 minutes. True roasted green beans should be spread out on a sheet pan, but you can steam-roast these beans in a smaller pan, giving them a toss once partway through cooking and they are less likely to burn or char.
It all Comes Together
Pour the honey glaze over the chicken for the last 15 minutes of cooking, saving some for last minute saucing. The chicken will grab that glaze and brown beautifully, but keep your eye on it for any over-browning. Just before serving, brush the remaining glaze on the chicken again and your delicious dinner awaits.