What is London Broil?
Many of us think you go to a grocery store or butcher and buy a London Broil, but "London Broil" does not actually refer to a specific cut of beef, but a way of cooking a steak. London Broil is usually a flank steak or top round which is marinated and then, as the name would suggest, broiled to medium-rare and sliced before serving. These days, lots of meat counters do label a top round steak as a "London Broil", making it easy to find the right cut of beef for this grilled marinated London Broil.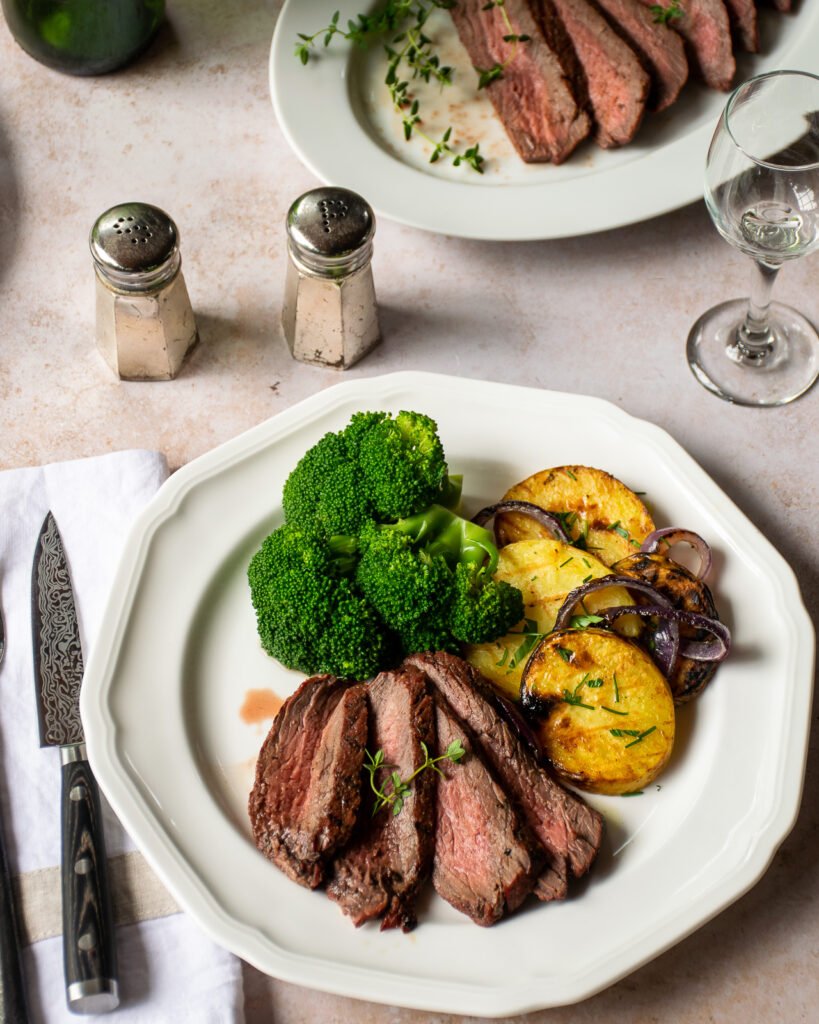 Broiled or Grilled
To broil something is to cook with intense radiant heat from above. Grilling is almost the same method, but the heat source is from below. It's true – we don't call this method of cooking a London Grill, but grilling is perfectly acceptable.