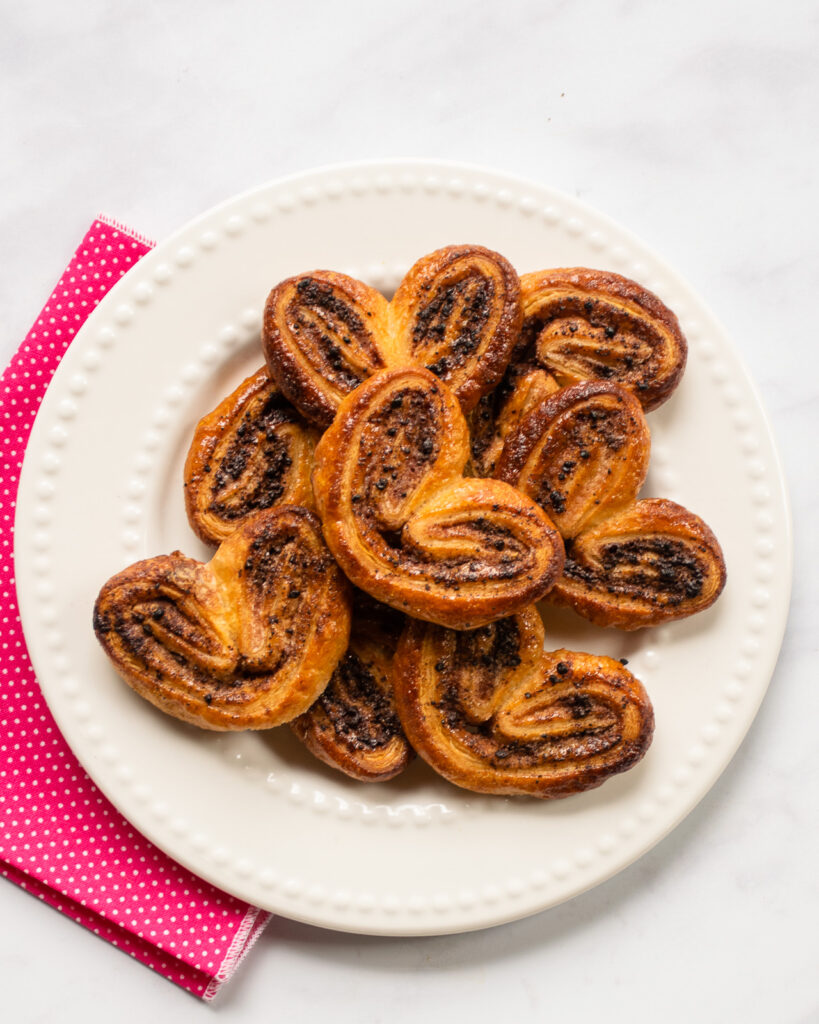 What is a Palmier?
A Palmier is a delicate French pastry made to look like a palm leaf, or butterfly – depending on your perspective. They are made from puff pastry, whose layers separate when baked making this delicious treat light and crispy. Dark Chocolate Palmiers simply introduce dark chocolate into this bite-sized snack. If you were to make your own puff pastry for this recipe, it would indeed be quite a project, but by starting with store-bought puff pastry, dessert honestly doesn't get much easier.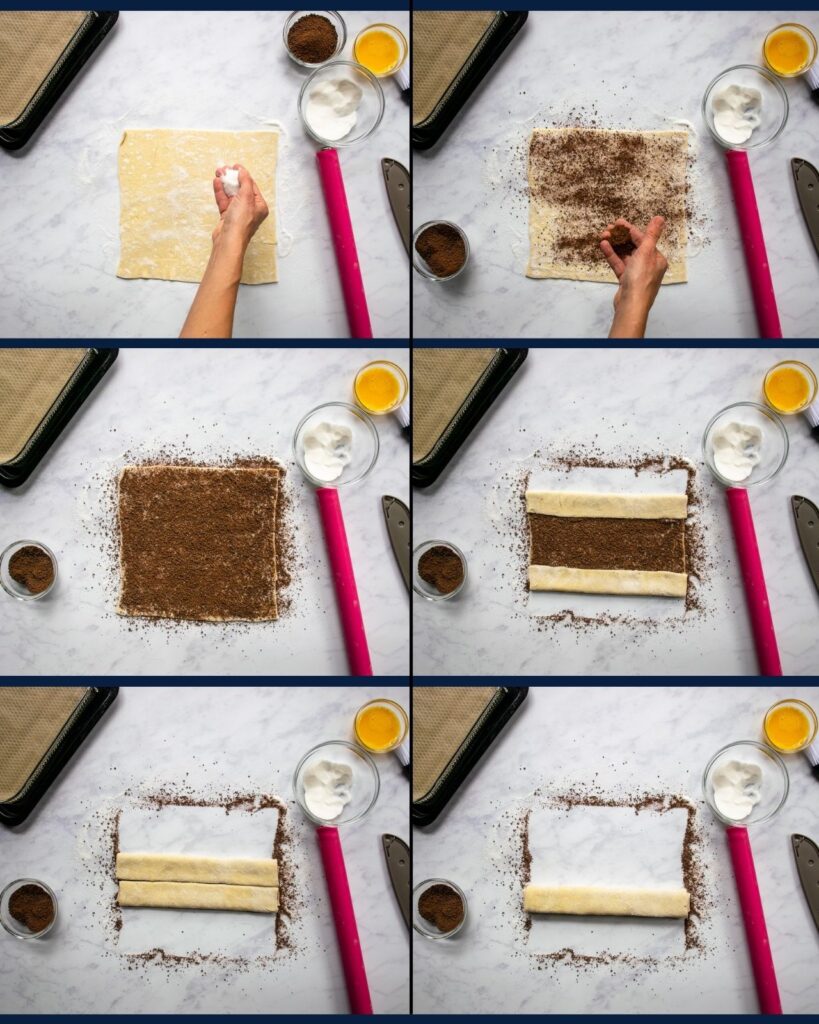 How to Make Chocolate Palmiers
There are two ways to make these chocolate Palmiers. First, you need to coat both sides of the pastry with sugar. Brushing a little egg wash on first helps the sugar to stick to the puff pastry and helps the Palmiers brown when in the oven. Then, sprinkle chocolate dust (made by buzzing bittersweet chocolate around in a mini chopper) over one side of the sugared pastry. Above you'll see one way to make the Palmiers – by folding. Fold each side of the pastry in towards the center making two folds on each side. Then, fold one half on top of the other. The other way to make Palmiers is to roll each side in towards the middle. Either technique will get you to roughly the same result. Use a sharp knife to slice the log into ½-inch slices and place them flat on a baking sheet before baking.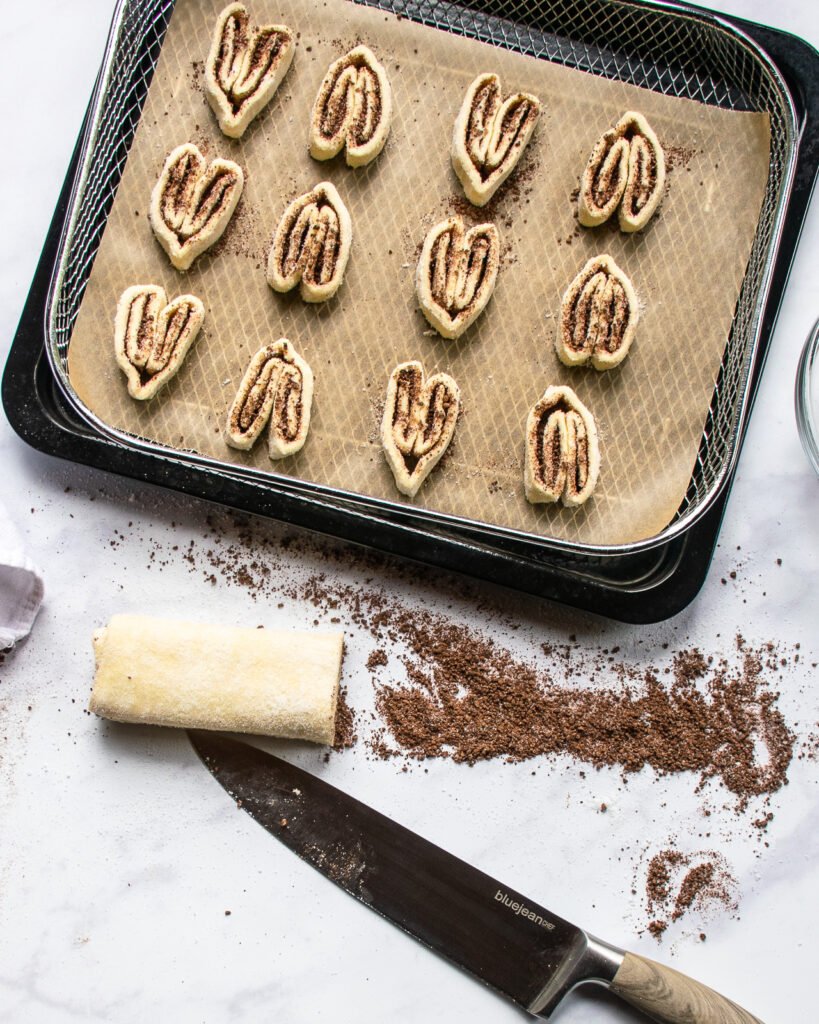 Air Fryer OR Oven Palmiers
You can make these Palmiers in your regular oven OR your air fryer. If cooking in the oven, increase the temperature to 425ºF and bake for 12 to 15 minutes or until browned. The convection heat of the air fryer helps to crisp and brown them beautifully, so keep the temperature around 400ºF and keep an eye on them because the chocolate can get very dark very quickly. If they reach their ideal color before they have fully cooked through, just flip them over and brown the other side.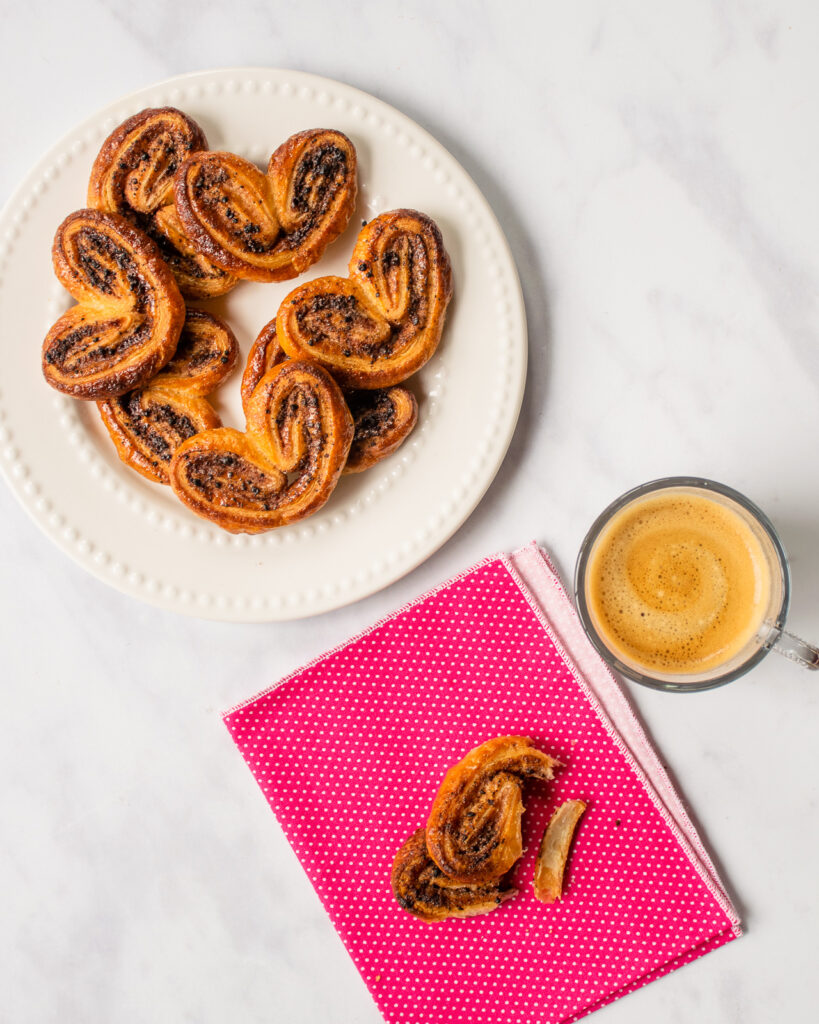 What to Serve with Chocolate Palmiers
For me, all these chocolate Palmiers need is a little coffee to go alongside, but you could use these as part of a cookie plate next to some shortbread and thumbprint cookies. You could serve them with one side dipped in chocolate or they could be a delicious crispy garnish for some strawberry ice cream.