My mother always made the best shortbread when I was a kid. I took it for granted that shortbread would be around every Christmas, but my piano teacher didn't. He was British, just like my mum, and he waited every year for my mother's shortbread, which I would present to him as a holiday thank you, packaged up in a cardboard box or Christmas tin. I think it wasn't until he actually said something about how much he loved my mother's shortbread that I started paying attention to this cookie that had no chocolate in it.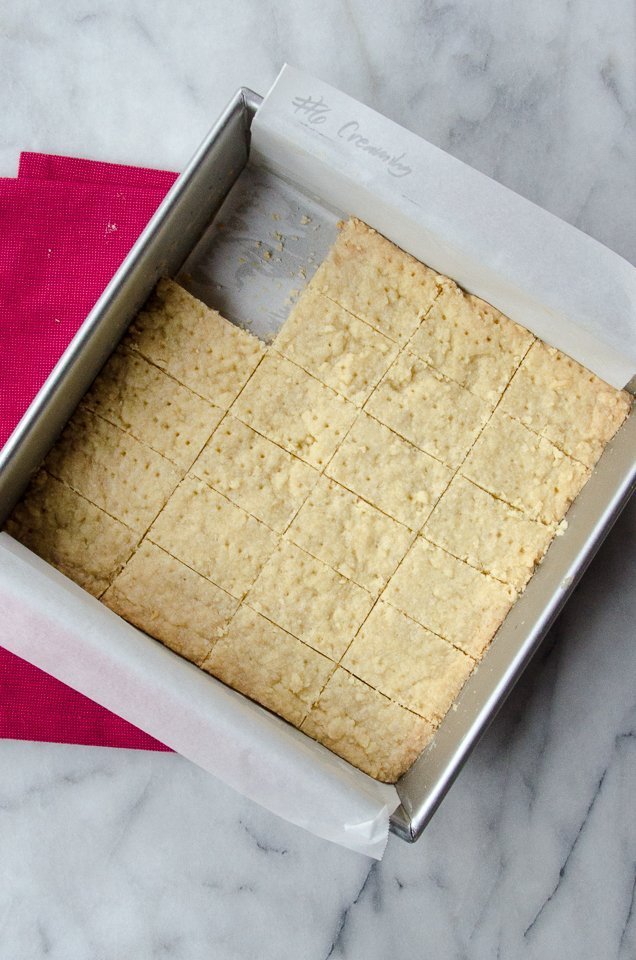 Amazingly, shortbread has only three ingredients (sometimes four, but by definition 3). Sugar. Butter. Flour. Traditionally, these three ingredients were weighed out with a very simple ratio – 1 part sugar, 2 parts butter and 3 parts oat flour. More recently, home cooks use a 1:1 ratio of butter and all-purpose flour (1 stick of butter to 1 cup of flour), making the 3 ingredient ratio 1 part sugar, 2 parts butter, 2 parts flour. Both ratios work, but the outcomes are a little different. The 1:2:3 ratio gives you a cookie that is more dense. The 1:2:2 butter:flour ratio gives you a cookie that is more tender.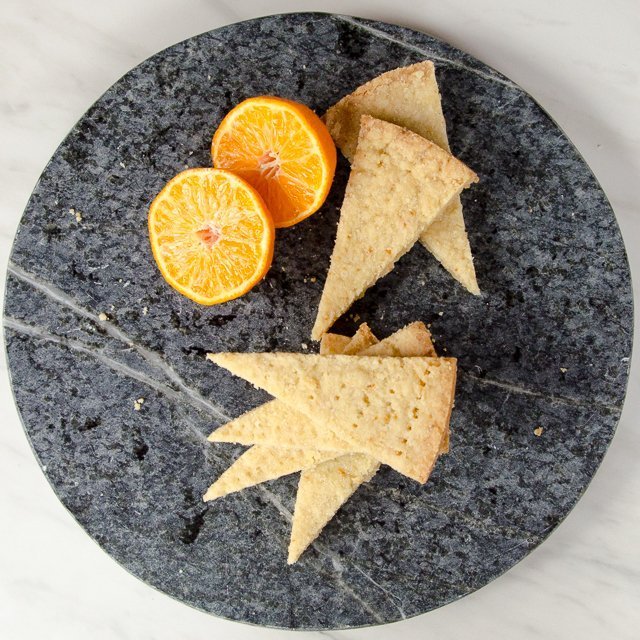 Most recipes will tell you NOT to cream the butter and sugar too much. A shortbread, after all, is supposed to be a dense cookie, so there's no reason to incorporate air into the butter. Not creaming the butter certainly is faster and easier if you're making the cookies by hand so it's easy to opt for that version and just make sure the two ingredients are well blended. You can, however, cream the butter and sugar together for several minutes if you like a lighter more crumbly shortbread. The lesson here is that you can't really do it wrong – you can just say you like shortbread "this way" better! ?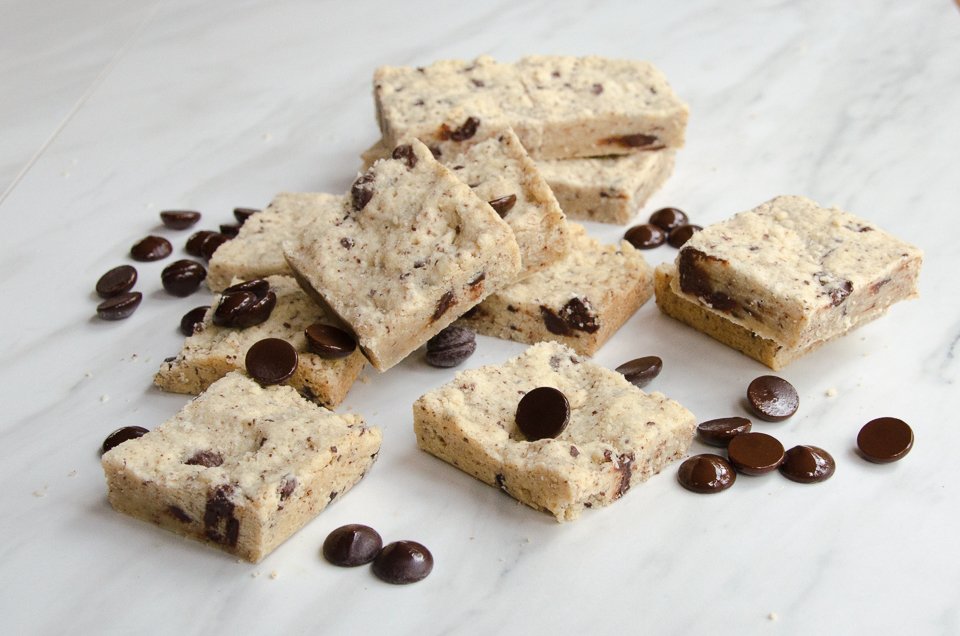 What is important when making shortbread is to get the best butter you can and have that butter at the right temperature. Not all butters are created equal. European cultured butter has a little more flavor than your average butter and when you only have three ingredients in a recipe, it is important to get the best tasting ingredients you can. If you can find it, go for the European cultured butter. Then… temperature. Fighting with butter straight out of the refrigerator will just make you angry and waste your time. Be sure to take the butter out of the fridge at least 30 minutes to an hour ahead of time (assuming you are not in a hot climate). The butter should be soft enough to hold a fingerprint, but not so soft that your finger goes straight through.
As with all things from childhood, you miss them once you are out of the house, on your own and depending on only yourself to recreate the memories. I've been playing around with different flavors of shortbread – chocolate (because… chocolate), orange or lemon zest (for a springy zing), and rosemary (for a savory-sweet biscuit). I've also tried making the traditional oat flour shortbread and a gluten-free almond-lemon shortbread. It's nice to have some variety in life, but I have to admit that I gravitate to the plain ol' plain version. I've been out of the house for many MANY years now, of course, and even though I can make all these different shortbreads, there's still something about my mother's shortbread that always beats my own. Guess maybe it's that fourth ingredient – love.