Raspberry thumbprint cookies are delicious on a regular day, but why not make your next batch of thumbprint cookies special by adding cream cheese to the divot in the center and rolling them delicately in toasted pecans? There's honestly no reason not to and gosh darn it, you should!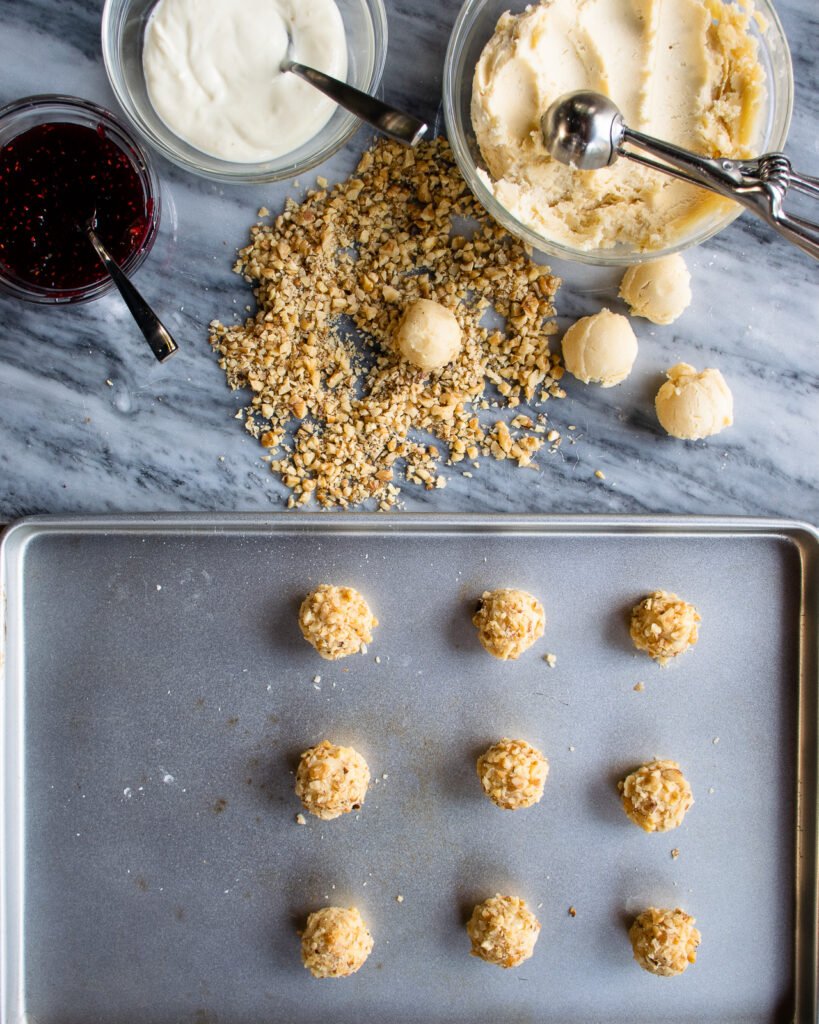 The easiest and most efficient way to make these cookies is to set yourself up with a scooping-rolling-pressing-filling station. Get all your ingredients ready in bowls and get to work. Start by scooping tablespoons of dough and rolling them into balls before delicately rolling those balls in toasted nuts. You don't need to completely cover the dough with nuts – a partial covering will do. That way, when the cookies bake and flatten, the nuts will randomly coat the exterior of the cookie and add just enough visual interest, flavor and crunch. Any nut will do. I've used pecans here, but hazelnuts, walnuts or almonds would be delicious too.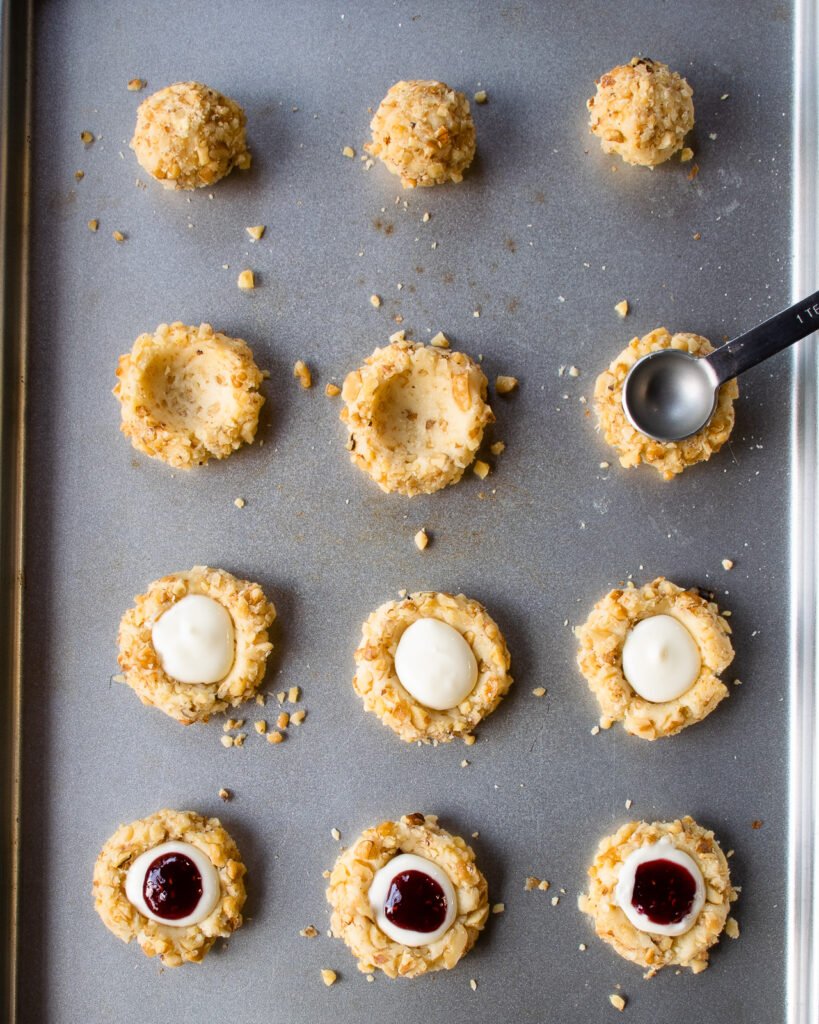 Then, use your thumb or a rounded measuring spoon to create a divot big enough to hold a good dollop of filling. Add the cream cheese mixture first, then top with some of your favorite raspberry jam. Do your best to keep the filling in the divot and not overflowing around the edge for the prettiest result.
Pop these into the oven and bake for 15 to 20 minutes. The cream cheese filling and raspberry jam will bake into each other and the nuts will toast around the outside.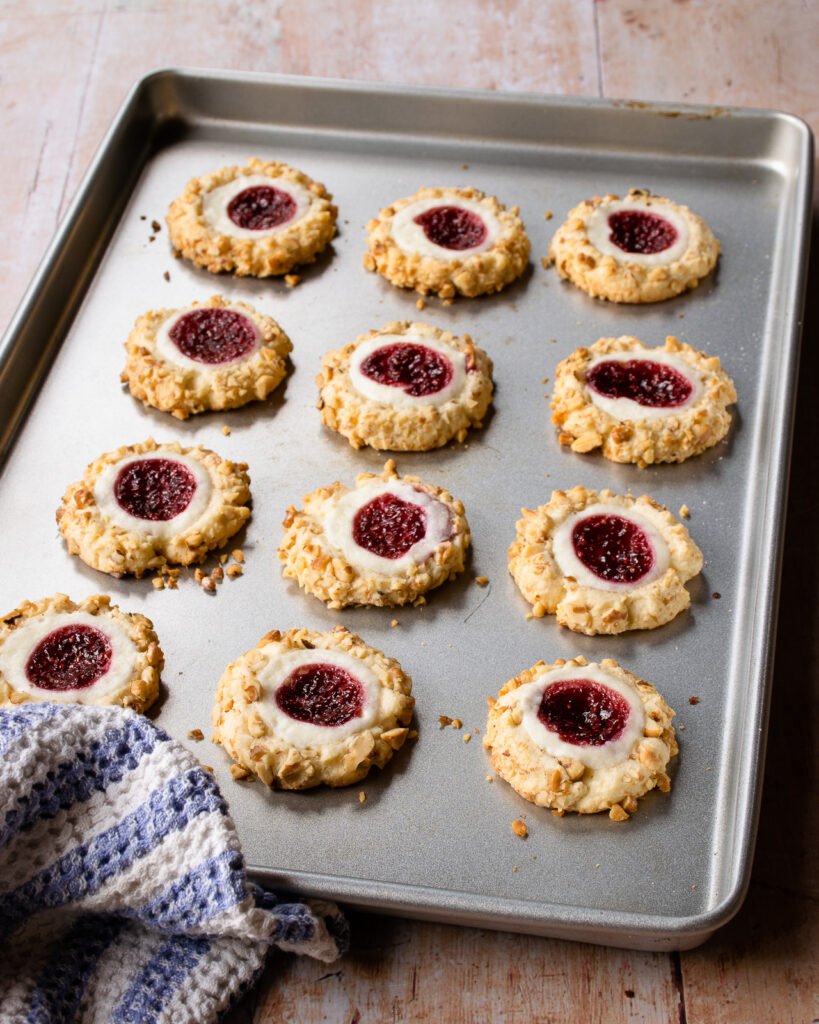 The cookies just need a few minutes to set up on the baking sheet once they are out of the oven. Then you can transfer them to a cooling rack to cool completely. I'm a sucker for chocolate and shortbread on any Christmas cookie tray, but I have to admit that these raspberry cream cheese thumbprint cookies give both of my favorite cookies a run for their money because they are so pretty and have a couple extra special touches. Give them a try – I think you'll agree.