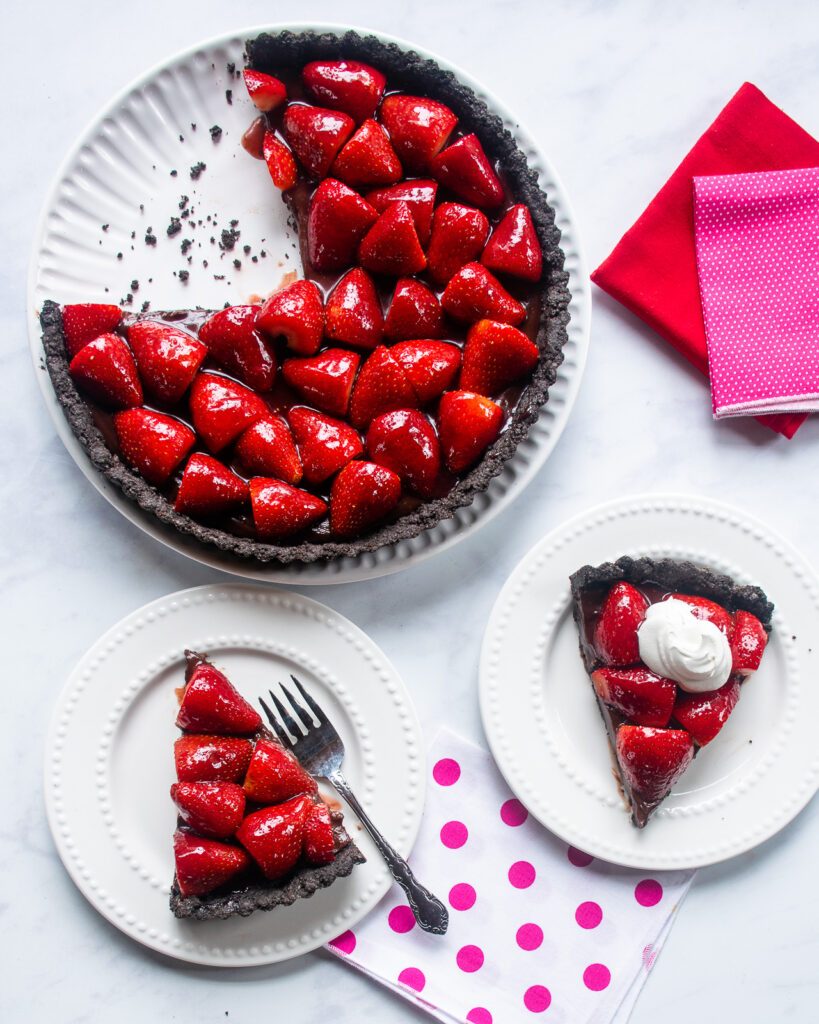 Easy Chocolate Tart
This chocolate strawberry tart is deceptive. It looks beautiful. So beautiful that you might have purchased it in a bakery somewhere to serve after dinner to impress someone special. The truth is, it is one of the easiest tarts to make. Ever. Whether you're looking for something to serve for Valentine's Day, for Easter, or just for tonight, this tart will not disappoint either in how delicious it is to eat or how easy it is to make. You (yes you!) can make this tart look just as beautiful as in the photos. It's that easy.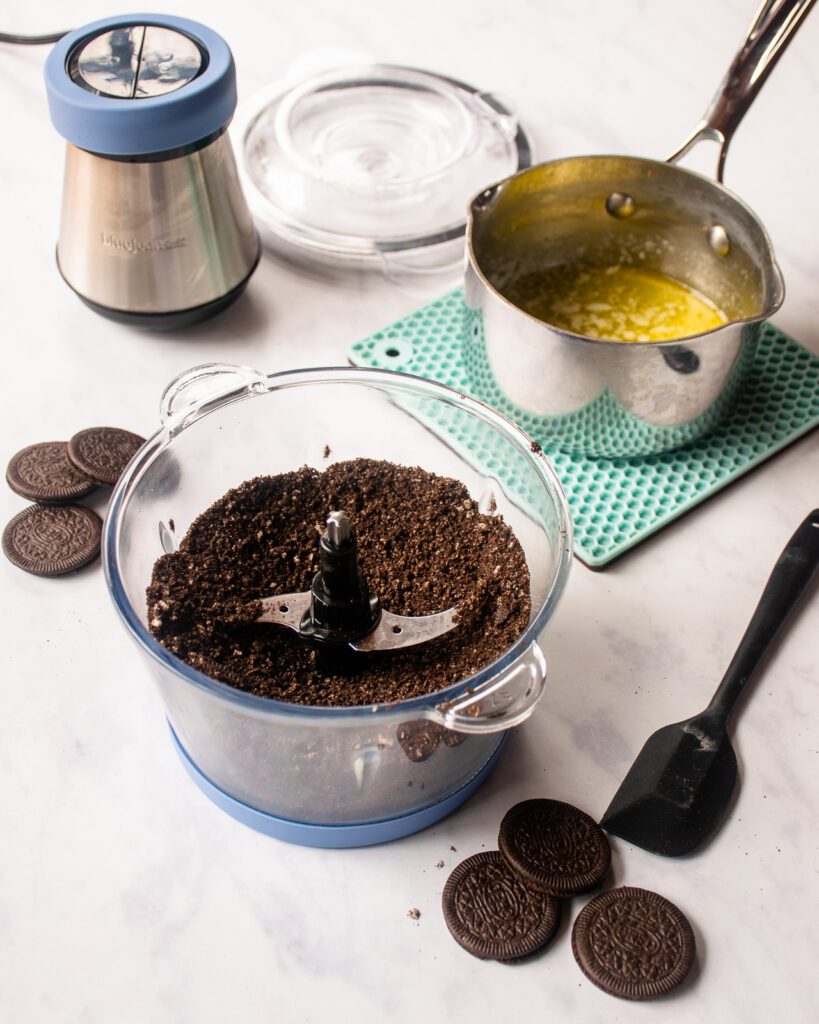 Cookie Crumb Tart Crust
Start with a cookie crumb crust. Chocolate wafer cookies are ideal, but sometimes hard to find. Oreo Thins® are a great substitute, but if you can't find them either, go with regular Oreo's® but omit the extra sugar in the crust. Purée the cookies until they are fine crumbs and mix with the sugar and butter. Press this mixture into your removable bottom tart pan and bake for 8 to 10 minutes. Then, turn off your oven – you won't need it anymore.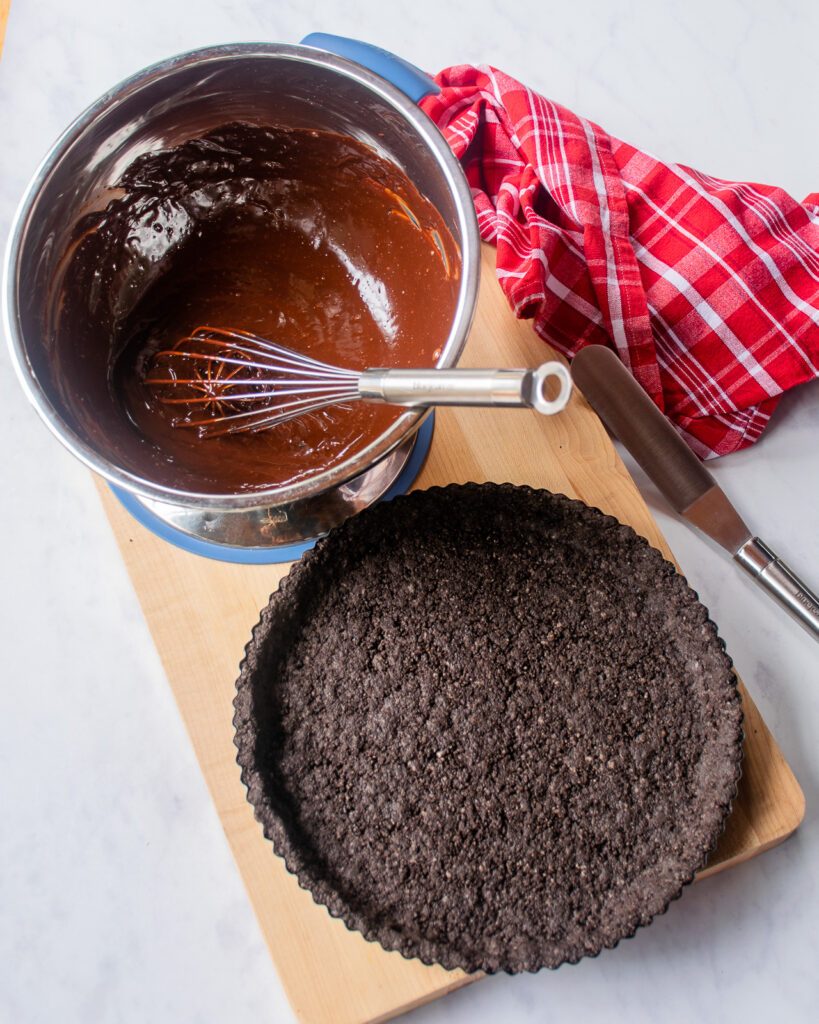 Chocolate Ganache
The hardest part of making the chocolate ganache filling for this chocolate strawberry tart is keeping your fingers out of it for a quick taste or ten. We're keeping this ganache very simple – just chocolate, cream and butter. That means you need to make sure the chocolate is REALLY good chocolate. Go for one with at least 70% cacao listed on the package, or just one that you know and love. Bring the cream to a boil and then pour it over the chocolate to melt, stirring the butter in at the end.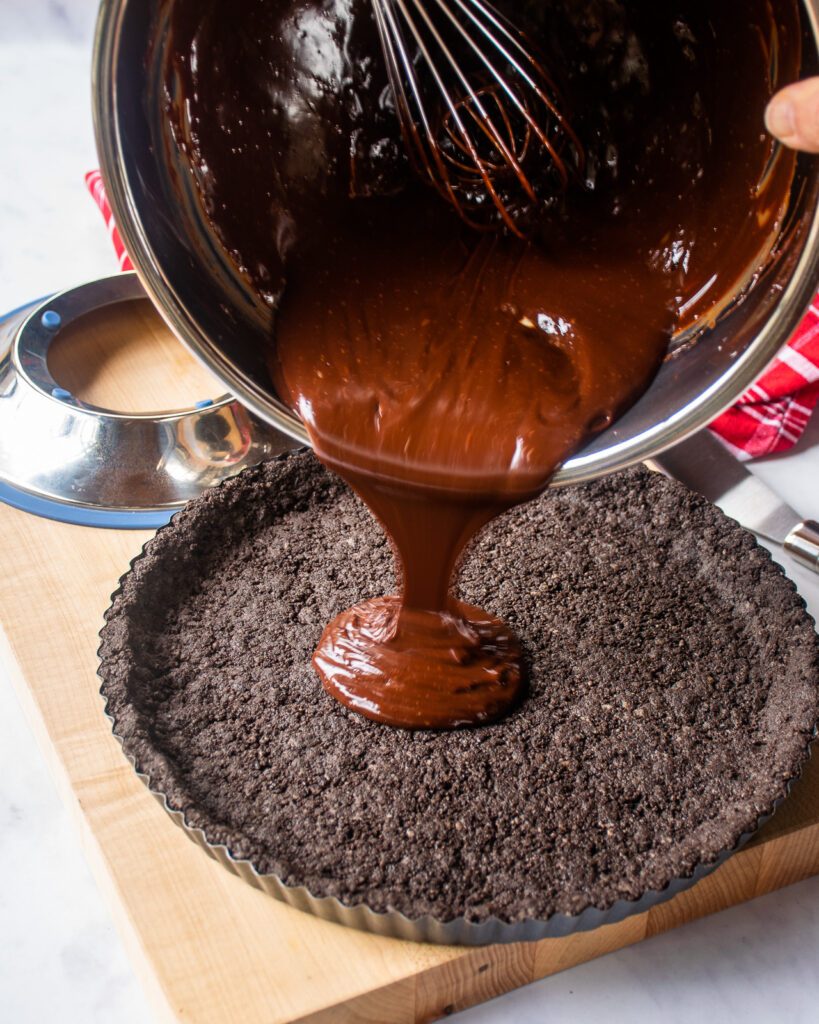 Assembling the Tart
Once you have the ganache in the baked tart crust, you need to let it sit for a while to set up. If you are too impatient and try to put the strawberries on top right away, they will sink and it will be a little messy. Take a break and let the chocolate firm up. Room temperature is great, but you can push it a little by putting it in the fridge too.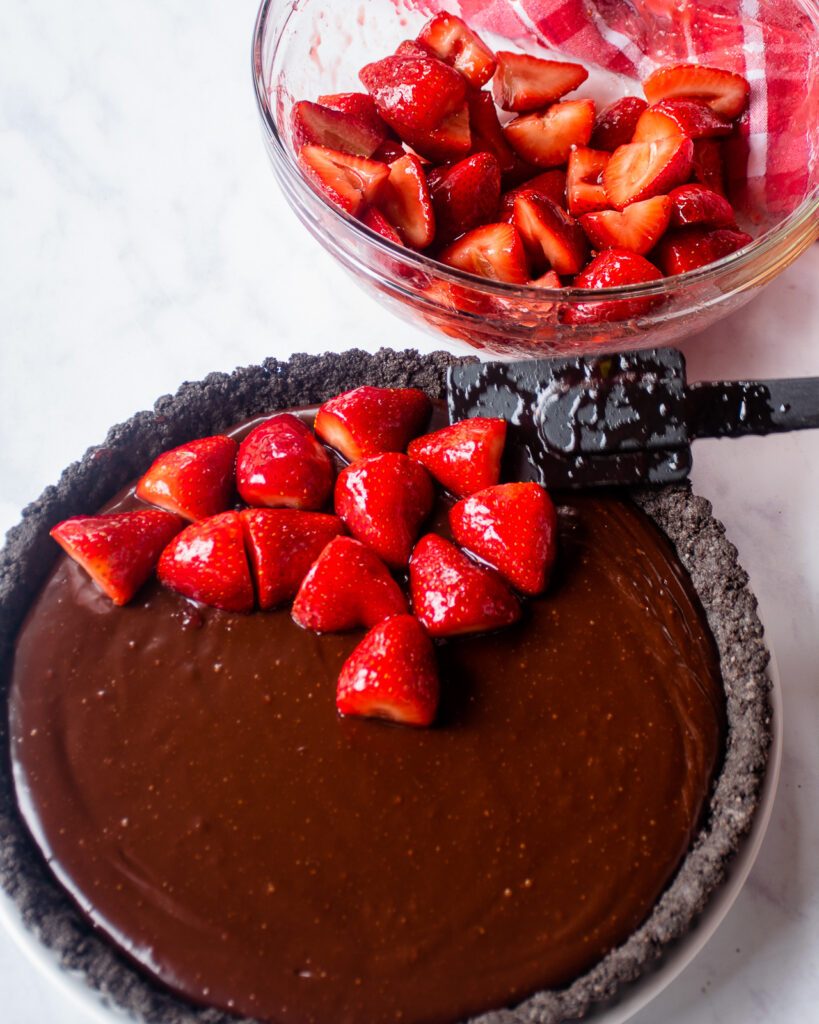 Fruit Variations
I think strawberries are perfect for this tart, but raspberries or even blackberries or a mix of all three would work well too. We want the strawberries to have a nice glaze to them and this is done easily with a little seedless raspberry jam (the seedless part is important!). Just heat the jam and toss it with the fruit. Then, place the fruit in any pattern you like or randomly if you prefer. You just need one layer of fruit and you should cover the entire tart.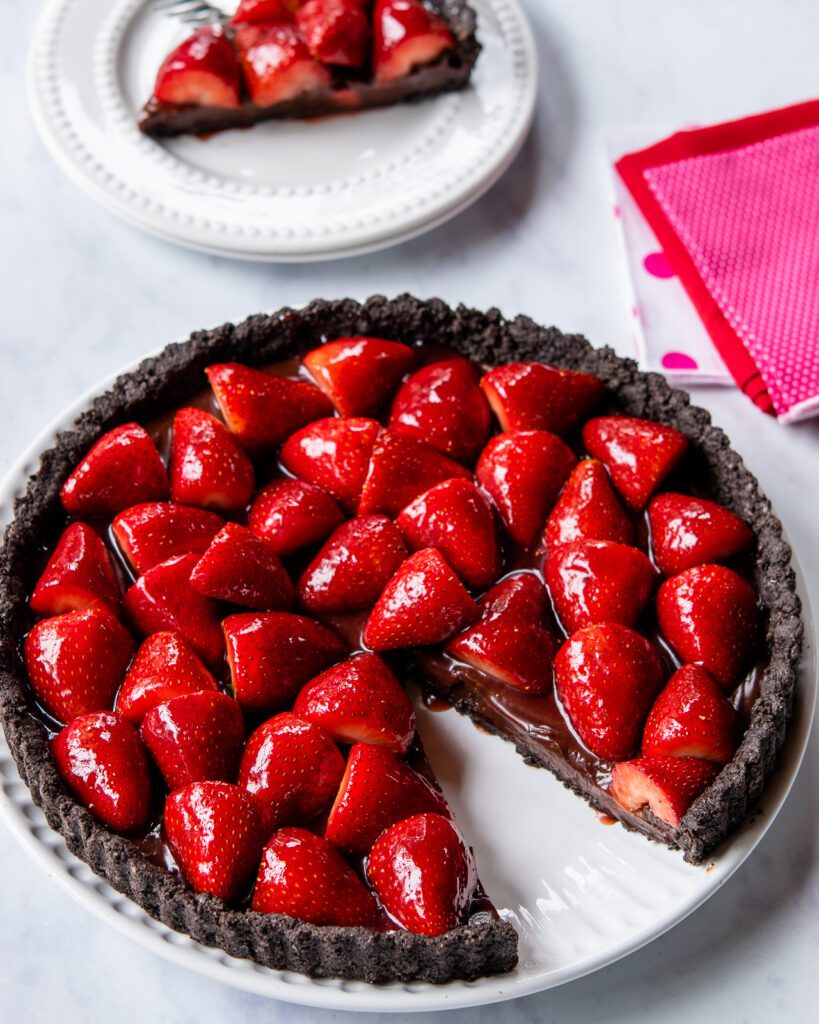 How to Store
Of course, this tart is best enjoyed the day it's made. Once it is cut, it will start to leak a little of the fruit juices onto the plate. If you do have leftovers, store them in the refrigerator, wrapped in plastic. It should last 2 – 3 days with no problem. The chocolate will set up firmly again, so remove it from the fridge before you want to enjoy round two. After all, Thursday is just as good a reason to enjoy chocolate as Wednesday!