I didn't have to ask my mother because she knew me well enough to know that the answer would always be the same. "What sort of cake would you like for your birthday?" was always followed with "Chocolate!" and probably some dancing around. And so has the story been all my years of birthdays. Chocolate and dancing.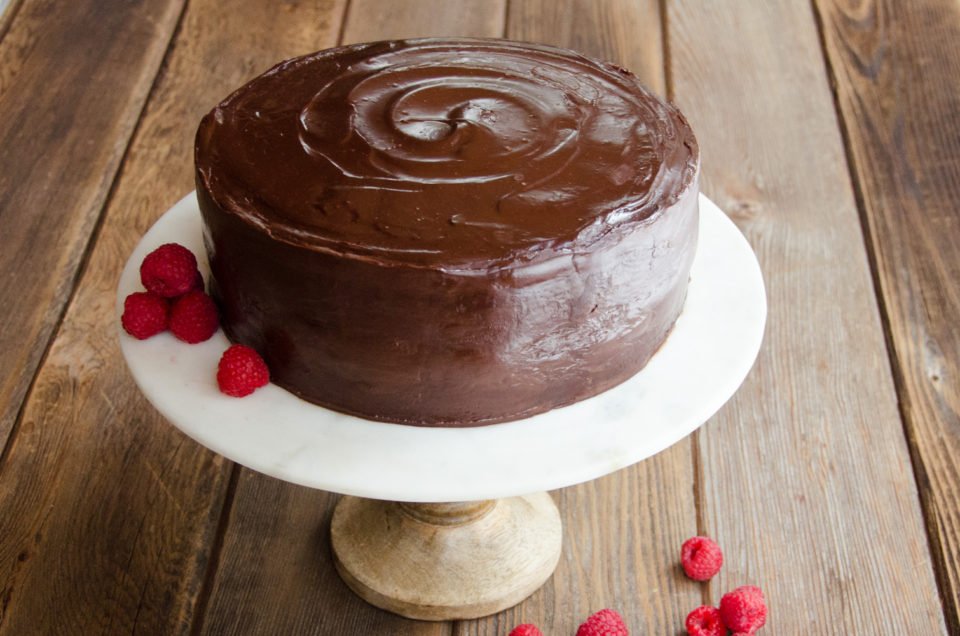 In truth, I am not a huge cake fan. I do love the cornmeal layer cake with lemon cream from Comfortable in the Kitchen, but most of the time if I'm offered a piece of cake it really needs to be chocolate in order for me to get excited about it.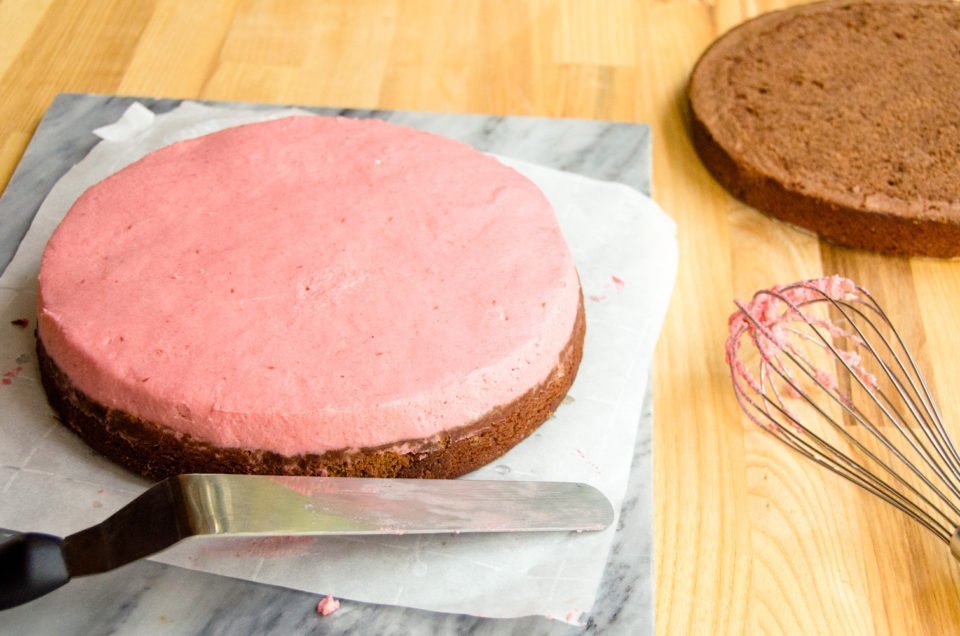 This cake recipe might look a little daunting to you because it has quite a few steps. You have to make the raspberry mousse filling, you have to make the cake layers and you have to make the ganache that gets poured over the top. But don't give up or walk away! All of these steps are very easy and straightforward and I look after you every step of the way in the directions. You can do this and just think how impressed everyone will be…. if you share, that is!