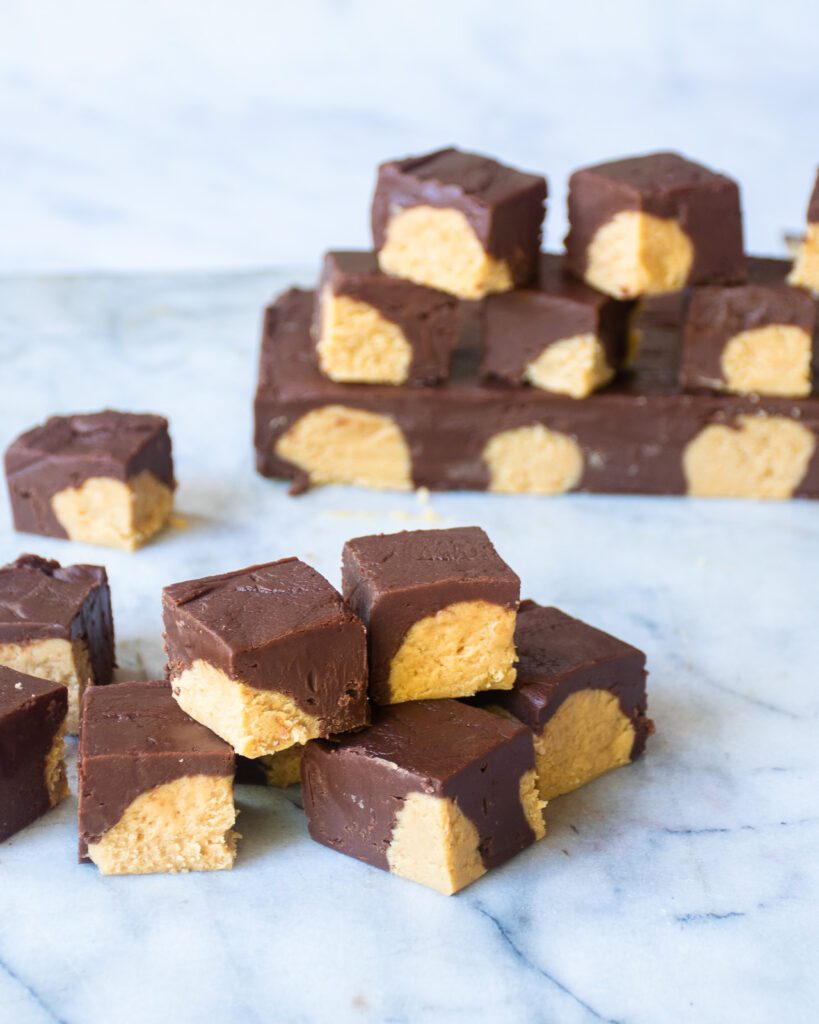 What is Buckeye Candy
For all those peanut butter and chocolate lovers, Buckeye Candy is a treat! Buckeye Candy is basically a peanut butter ball that leaves the top circle of the peanut butter fudge visible instead of completely coating it with chocolate. With a bullseye of peanut butter visible at the top, the confection resembles the seed of the Ohio Buckeye Tree. Buckeye fudge is a little different from the traditional candy in that it is made of  sweetened peanut butter and chocolate fudge, and the buckeyes only become visible once you've cut into it. 
Easy Way to Make Fudge
My first tip to you is to line your cake pan with parchment paper so that the fudge is easy to remove. The next step is to make the peanut butter balls. It's quick and easy – just whip the peanut butter with confectioner's sugar and butter and then shape it into balls. Once the peanut butter balls are in the pan, keep them cold in the refrigerator until you're ready to coat them with the chocolate fudge. Now, there is a challenging way to make fudge and an easy way to make fudge. We're going the easy route and using marshmallow crème and evaporated milk to make the chocolate fudge. It takes just about ten minutes start to finish and there's no candy thermometer required! Pour the fudge over the peanut butter balls and smooth it out with an offset spatula.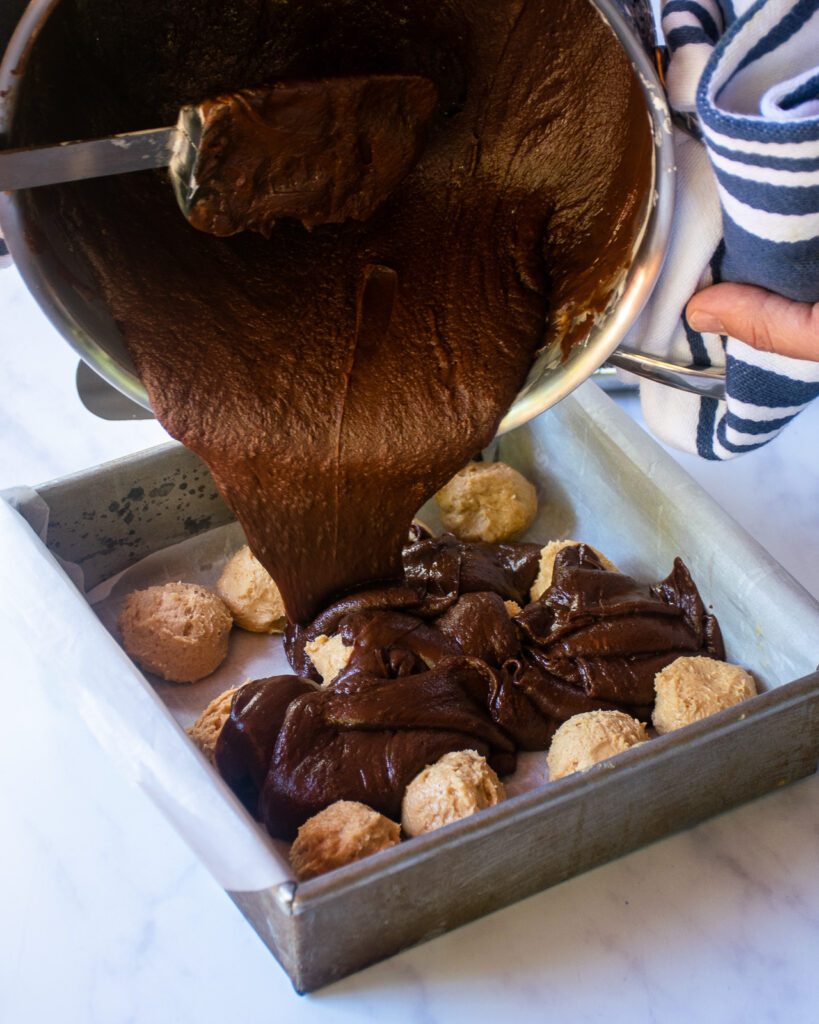 Chilling and Setting Time
The hardest part of making this Buckeye Fudge is waiting for it to set up before digging in. But you must wait. It will take a couple of hours for the fudge to set in the refrigerator. Be patient.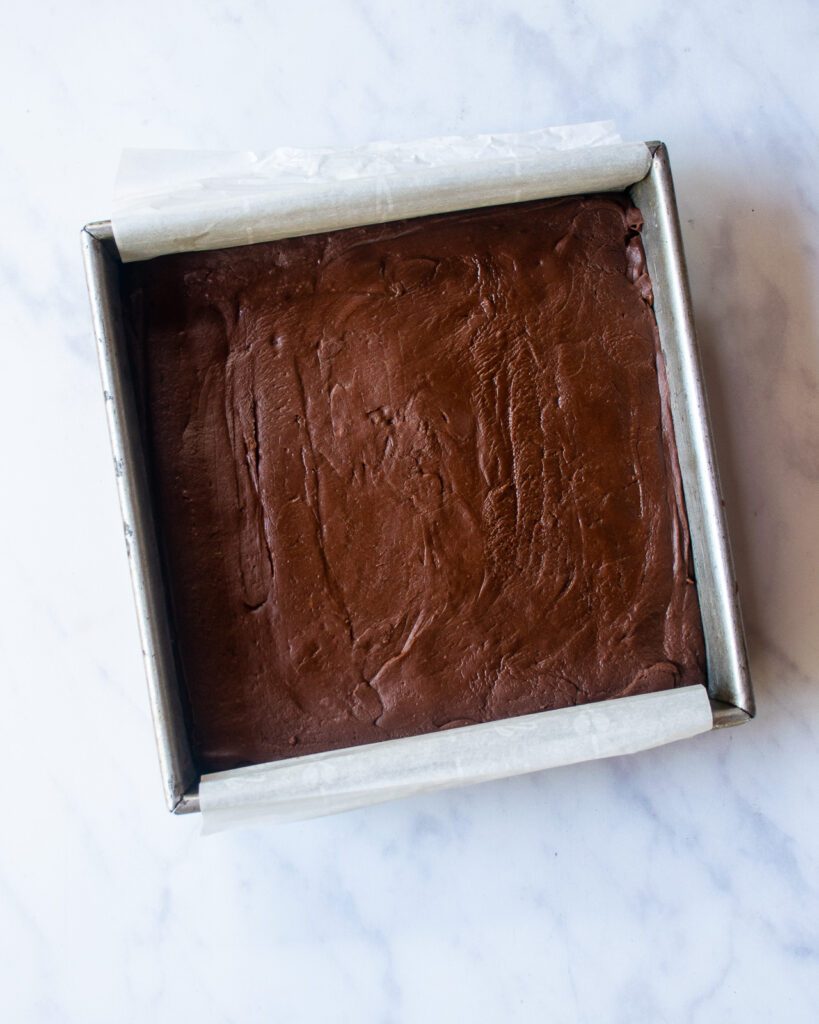 How to Cut Buckeye Fudge
You will need a good thin knife when it's time to cut the fudge into squares. Have a warm wet towel on hand as well to wipe the knife in between slices. It's important that the knife be clean with each cut so that you don't drag chocolate through the peanut butter circles.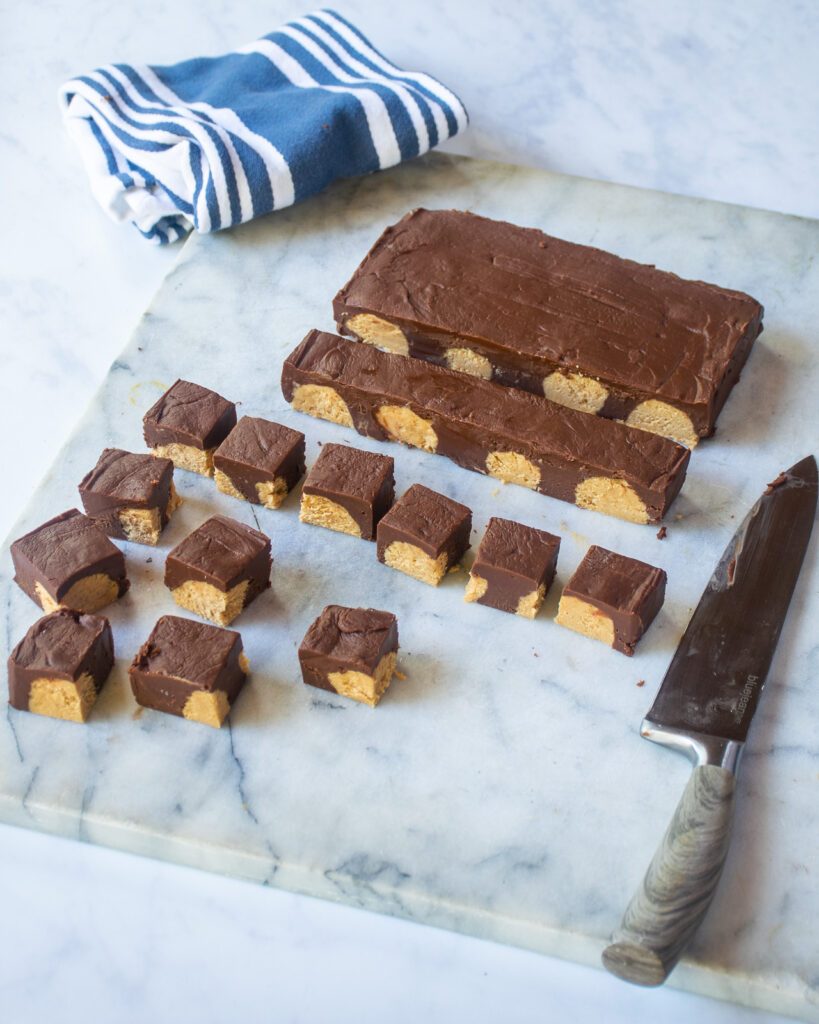 How to Store Fudge
Fudge is easy to store, but not easy to keep around. But assuming you can keep from eating it all, store fudge in an airtight container for up to two weeks. You can also freeze fudge, however, so feel free to make big batches of fudge and freeze it (again, in an airtight container or freezer bag with the air removed) for a rainy day. Or, get a head start on your holiday gift giving and make your homemade fudge early and add a few pieces to cookie boxes for friends and family.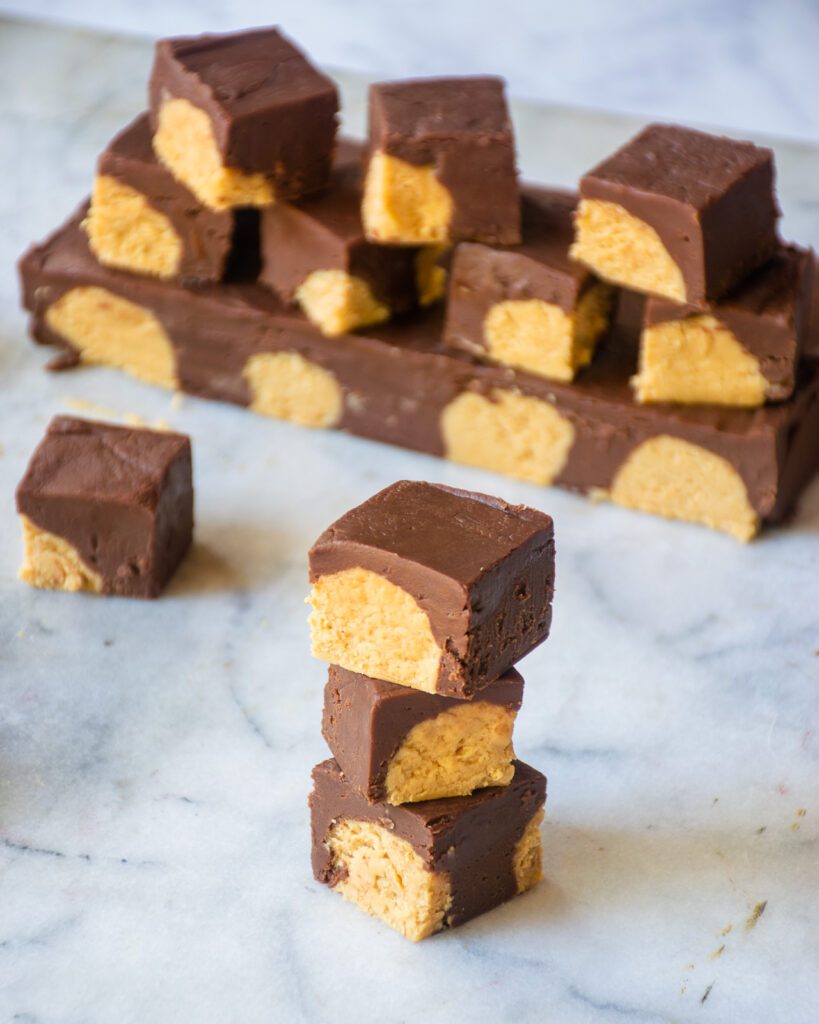 The Perfect Holiday Gift
Fudge of all kinds makes a perfect gift. It's really nice to come across a square of fudge in a box of cookies. Or, if you're feeling ambitious, you could make several different flavors of fudge to create really spectacular boxes of just fudge. I have recipes for basic chocolate fudge, dark chocolate orange fudge, peanut butter fudge, and white chocolate raspberry swirl fudge. Together, these would be an amazing homemade gift for anyone!