To me, sucre à la crème is the utmost indulgence. It's a simple and pure and S-W-E-E-T fudge! The literal translation of sucre à la crème is "sugar with cream" and that is just about all there is to it. With only four, very readily available ingredients – brown sugar, white sugar, heavy cream and butter – the key to this recipe comes in how you put these four ingredients together. There is one key tool that is relatively important to the recipe (or at least makes it much easier to make) – a candy thermometer. It's an inexpensive and worthwhile investment and a good addition to your kitchen arsenal.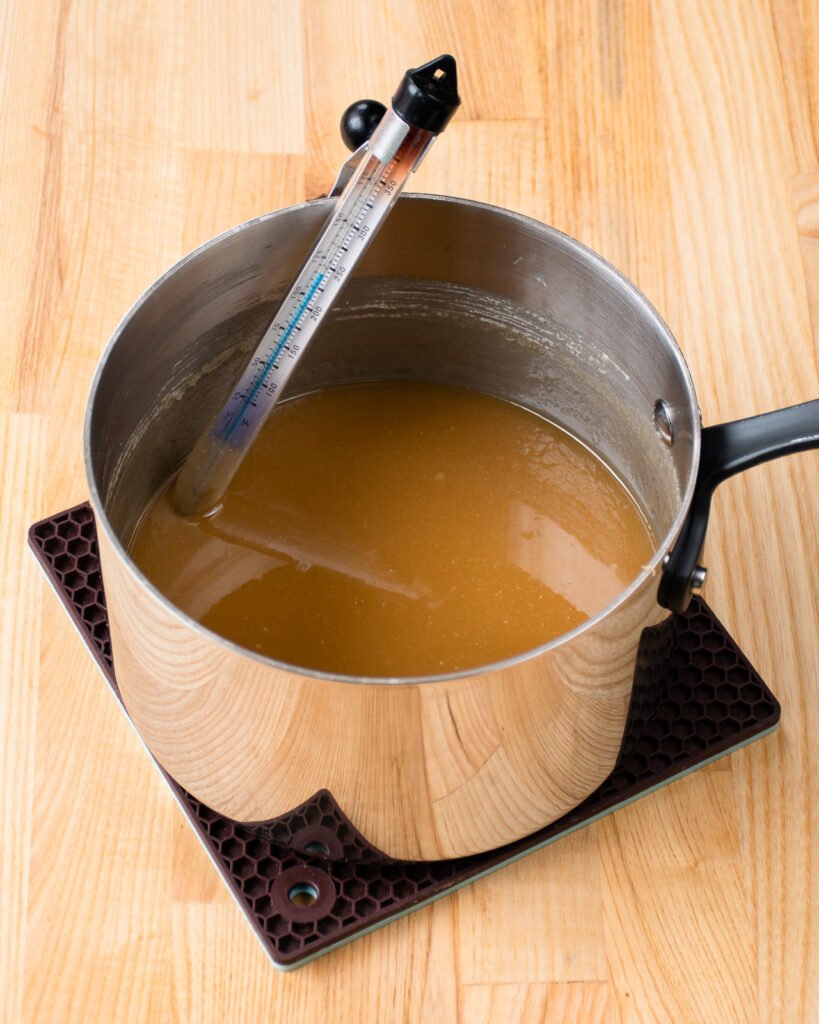 The only trick to making this fudge variation is to watch temperatures – and when I say "watch", I mean don't walk away from the stove when you're doing this. You want to bring the sugar to "soft ball" stage, which is around 235ºF to 240ºF. Soft ball stage (not to be confused with softball stage, which might have been those teenage years when baseball just seemed too hard to play) is the temperature at which sugar will form a soft, squish-able ball when dropped into cold water. Understandably, it's much easier to test this with a thermometer than by dropping a little sugar into an ice bath and pinching it with your fingers. The sugars and cream will boil away as the mixture comes to this temperature, which is when you want to stand by for a couple of reasons. First of all, it's a terrible mess to clean up if you let the mixture boil over. Secondly, you want to make sure you remove the pot from the stovetop as soon as it reaches 240ºF and not let it go over 240ºF.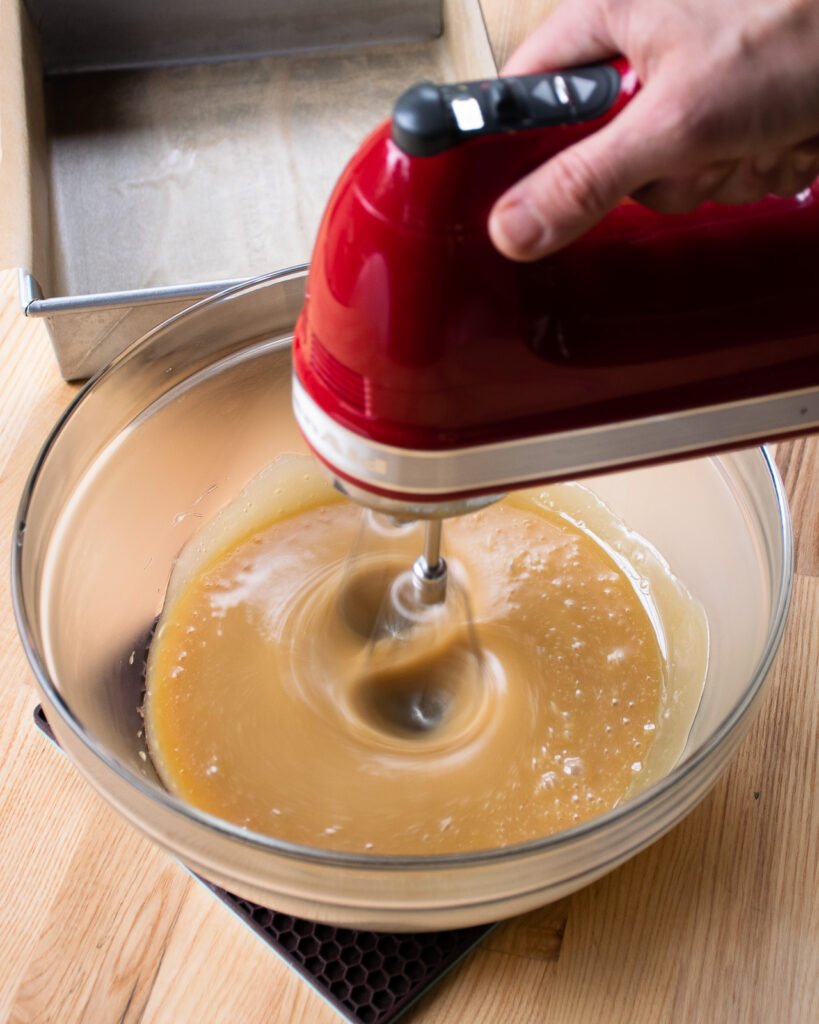 Then, it is key to let the mixture cool to about 110ºF. If you just let the sugars and cream sit in the saucepan on the stovetop, this could take as long as 45 to 60 minutes. That's no big deal if you're making a day out doing things in the kitchen, but if you want to cool it a little faster, transfer the mixture to a bowl and place it in a cool water bath. Then, it's time to start beating air into the mix. When you begin to beat, the mixture will have a glossy sheen – pay attention to that.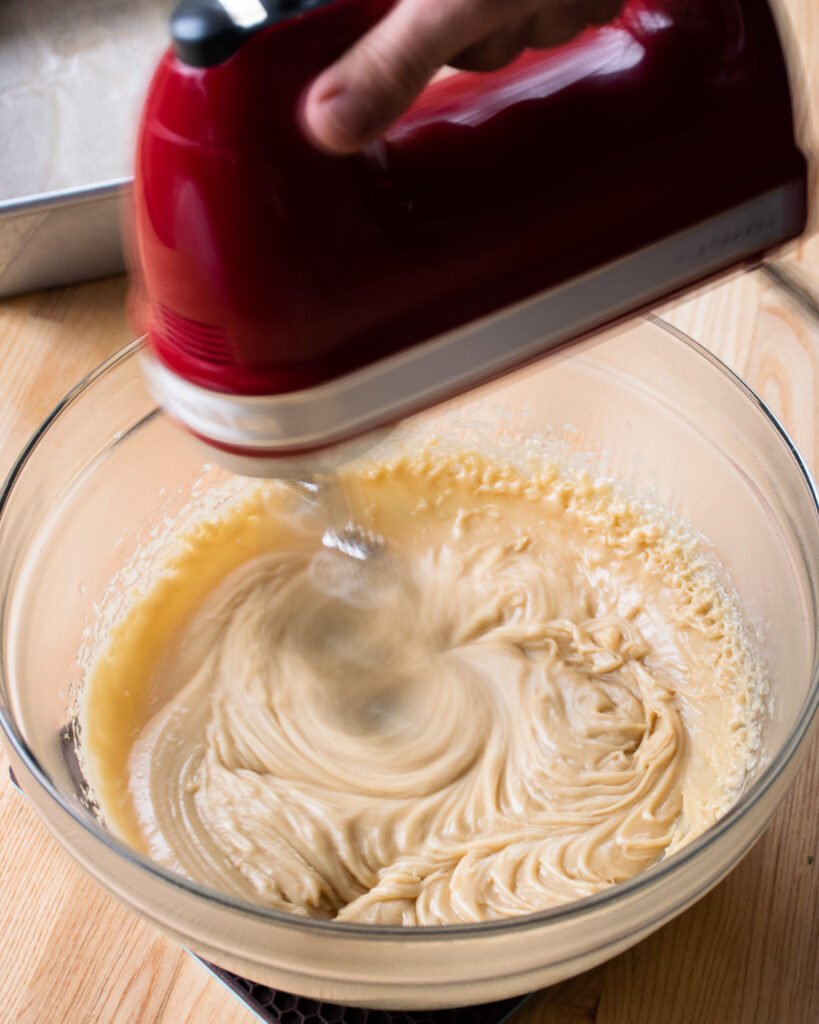 Pay attention because as you beat (and what you want to watch for this to happen) the mixture will lose its glossy look, take on a lighter color and become more opaque. The beaters will leave a trail behind them as they beat – that's the first sign you're getting close.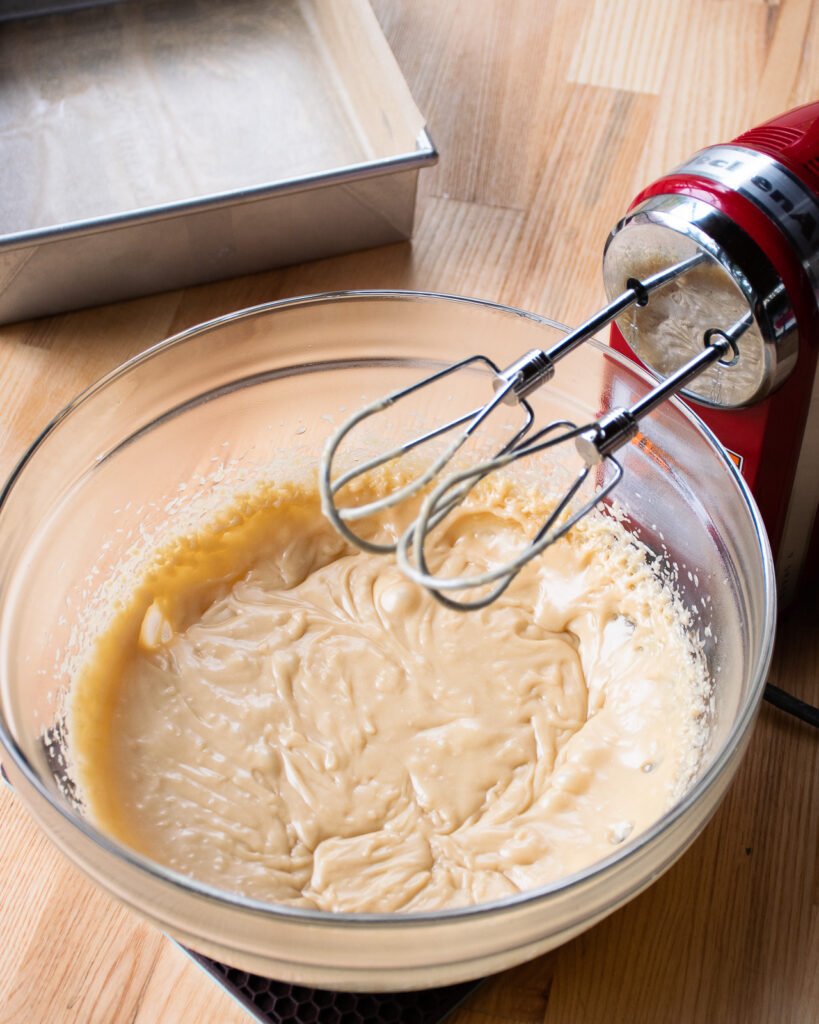 It is somewhat important to know when to stop beating the mixture and unfortunately experience is the best teacher in this regard. The goal is to stop while the mixture is still pourable. If you beat it too much, it will thicken too much and you won't be able to pour it into your cake pan, but don't despair. If this happens to you, you can spoon and spread the mixture into the cake pan, pushing the fudge into all four corners of the pan. You'll know to beat it for a minute or two less next time.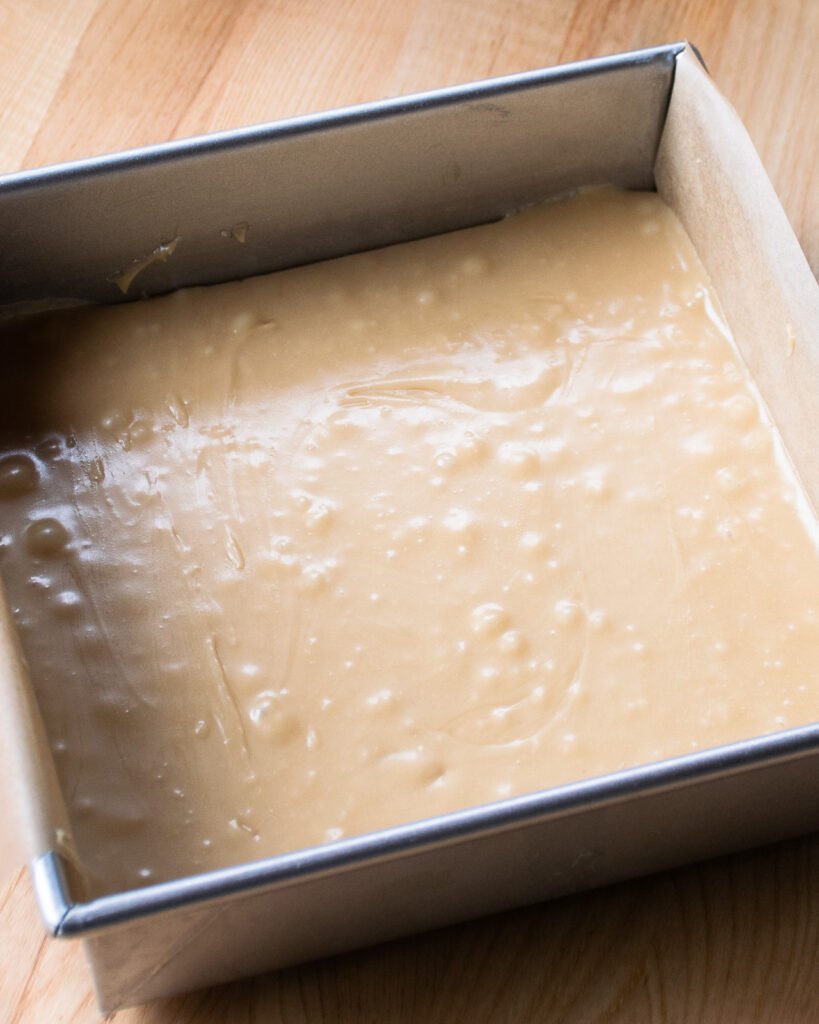 Then, let the fudge sit in the refrigerator for a couple of hours. It will set into a fairly firm layer and if you've remembered to line your cake pan with parchment paper, you should be able to remove it from the cake pan relatively easily.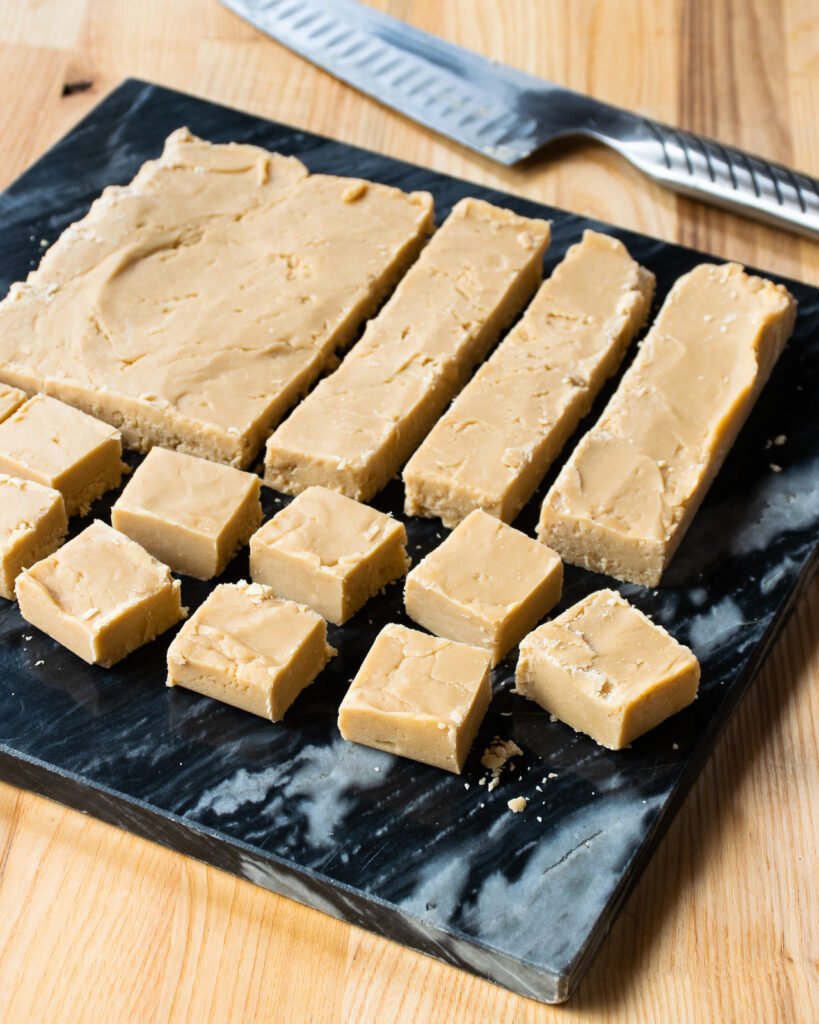 Cut it into 36 little squares. Trust me, you really don't want the pieces to be bigger than this. Sucre à la crème is so intense and so rich and sweet that a little goes a long way. I've only ever been able to eat one or two pieces at a time (ok…maybe three).