Traditionally, making fudge required extensive knowledge of sugar temperature stages, owning a candy thermometer and having a lot of patience, but none of this is necessary in today's world thanks to the existence of marshmallow crème – most commonly known as Fluff.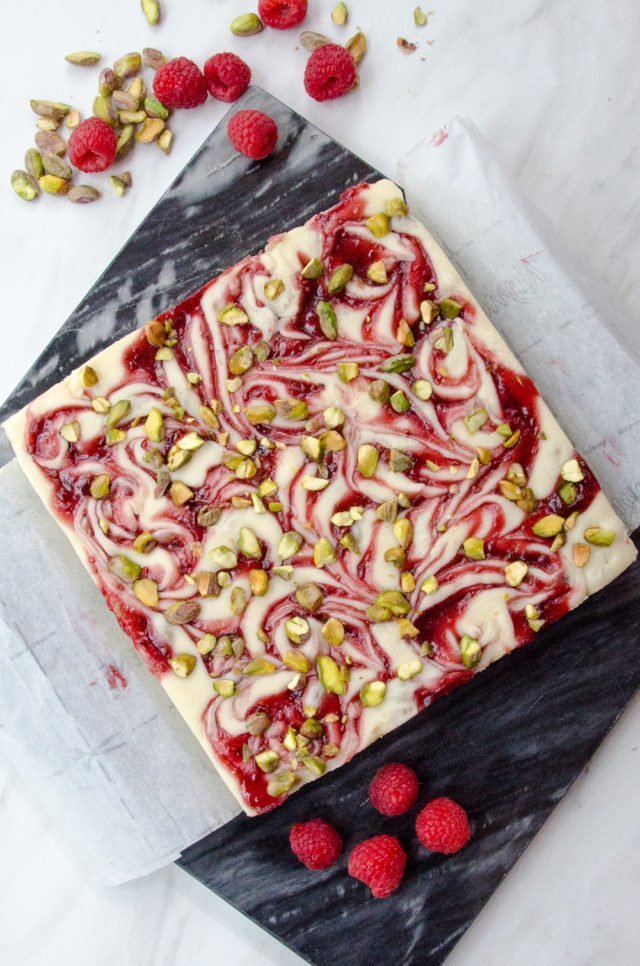 Marshmallow creme takes all the guess work and candy-making stress out of the process because it's already a candy, of sorts. So all that is left to do is to decide what flavor fudge you want and mix the ingredients together.
Because there are very few ingredients in this recipe (and if you've read any of my recipes or watched any of my videos, you know what I'm going to say next…), it's really important that those ingredients be of the highest quality. You won't be able to mask any flavors when there are few ingredients, so make sure your ingredients are delicious all by themselves.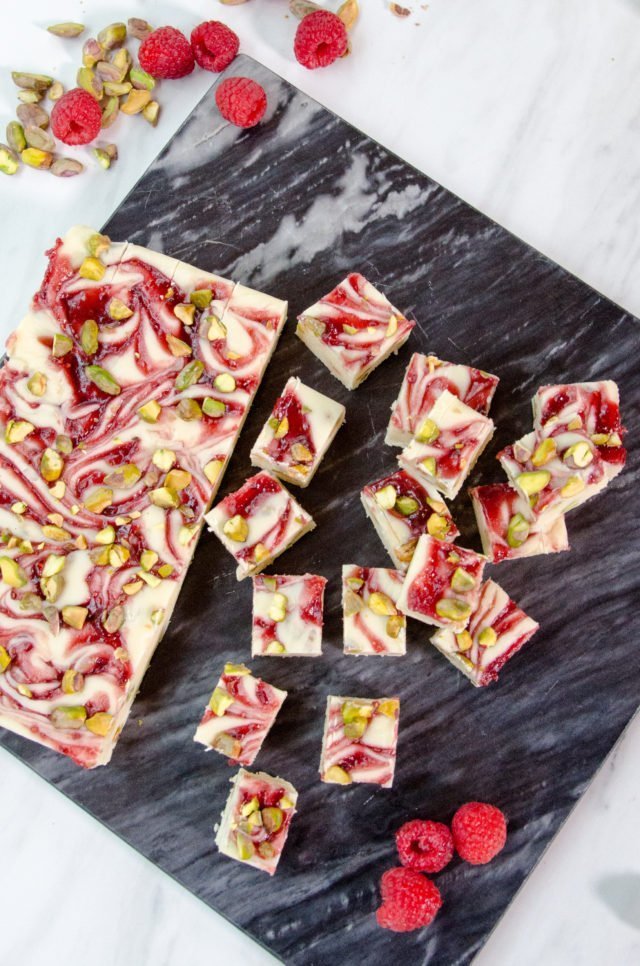 This recipe for fudge involves two flavors and a swirl. That is very easy to do and you can use whatever flavor you like – just substitute a different jam or preserve for the raspberry. I've also included some nuts on top and inside the fudge for a contrasting texture and color. It felt fun and Christmas-y to have a green nut to go with the red raspberry, making these pretty on a holiday tray, so I chose pistachios this time. That, however, could change completely based on your mood (or what is in your cabinet). Have some fun with this. It's your fudge!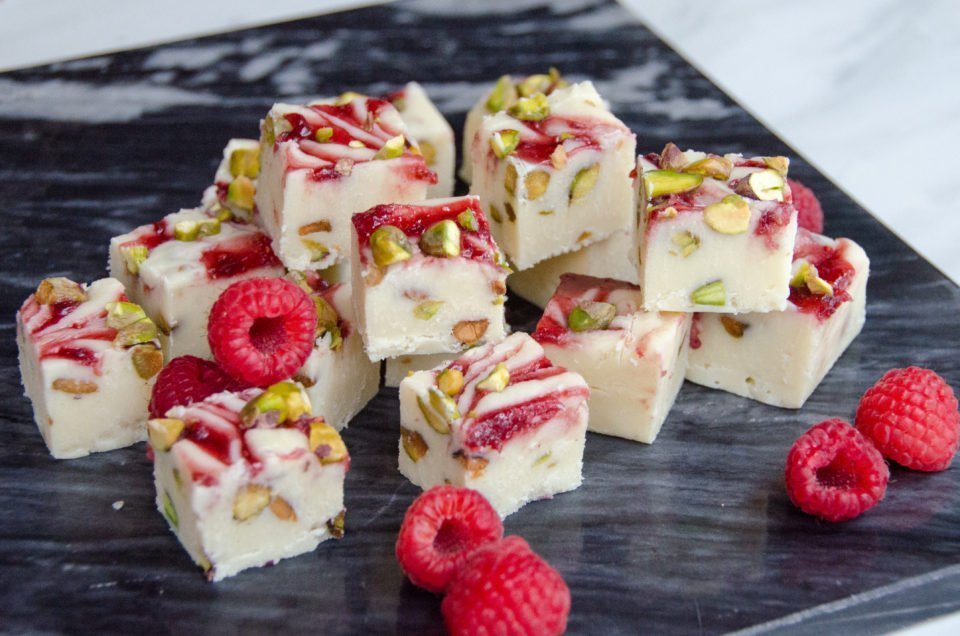 For a video recipe for basic chocolate fudge, click here.