A frittata starts off similar to an omelet in that you use high heat on the stovetop, but you can add your fillings right into the eggs from the start (as opposed to filling an omelet once it has almost finished cooking).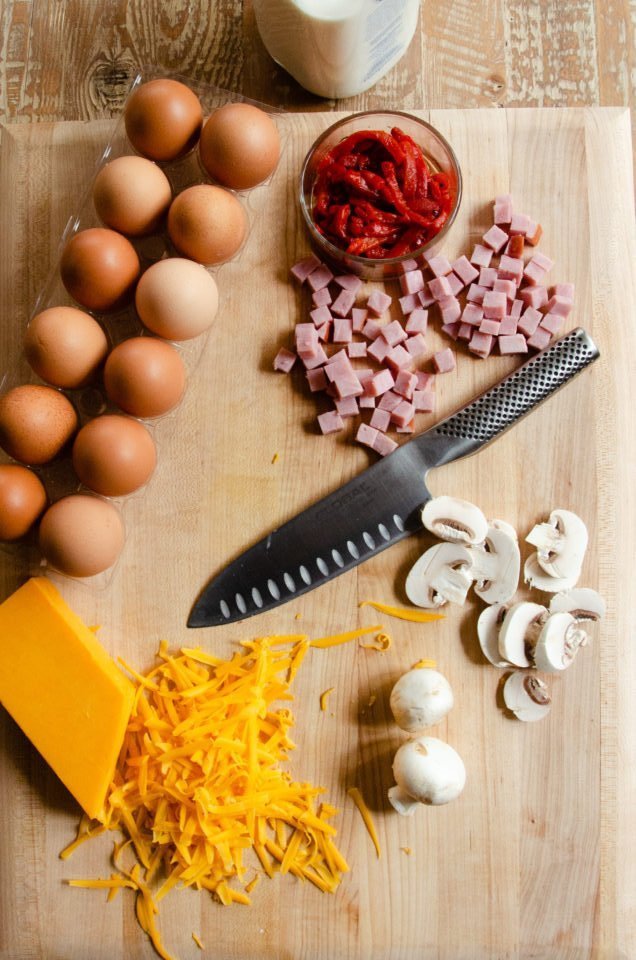 You do have to make sure the fillings are cooked before you add them to the eggs – cooked bacon, cooked chicken, cooked broccoli, cooked mushrooms, etc.. – but they don't have to be warm. That makes leftovers a perfect filling option for frittatas. Of course, you can always cook your fillings fresh as you make the omelet too, but "cooked" is key.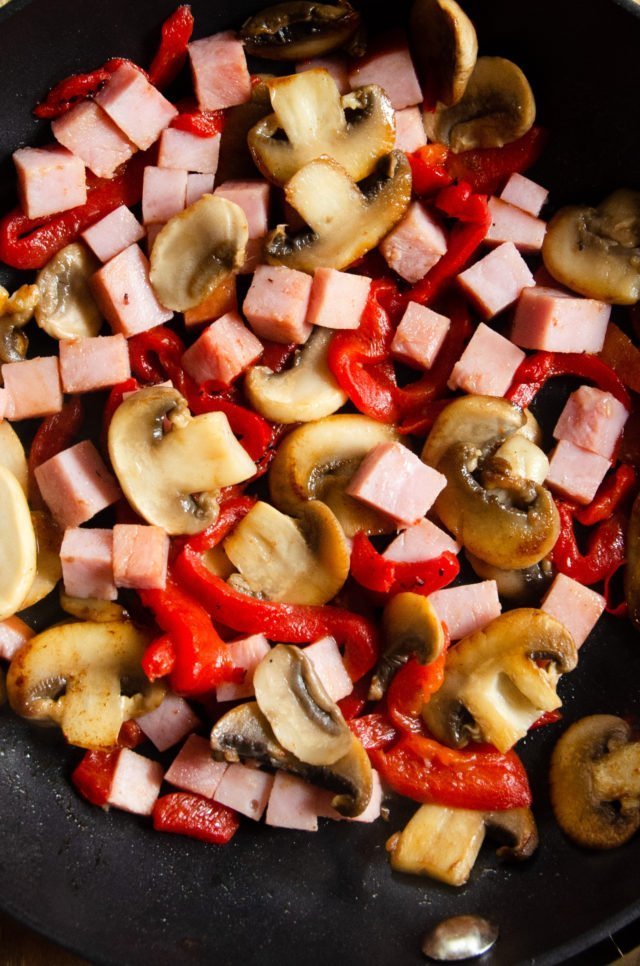 I like to give the frittata a head start on the stovetop, cooking it for a few minutes, before sending it to the oven. The high heat from the stovetop helps to give a little rise to the egg, making a fully frittata. The oven temperature should also be high – 400ºF – so that the egg continues to rise. You can even make a frittata under the broiler, but that requires a little more attention so that you don't over-brown the top.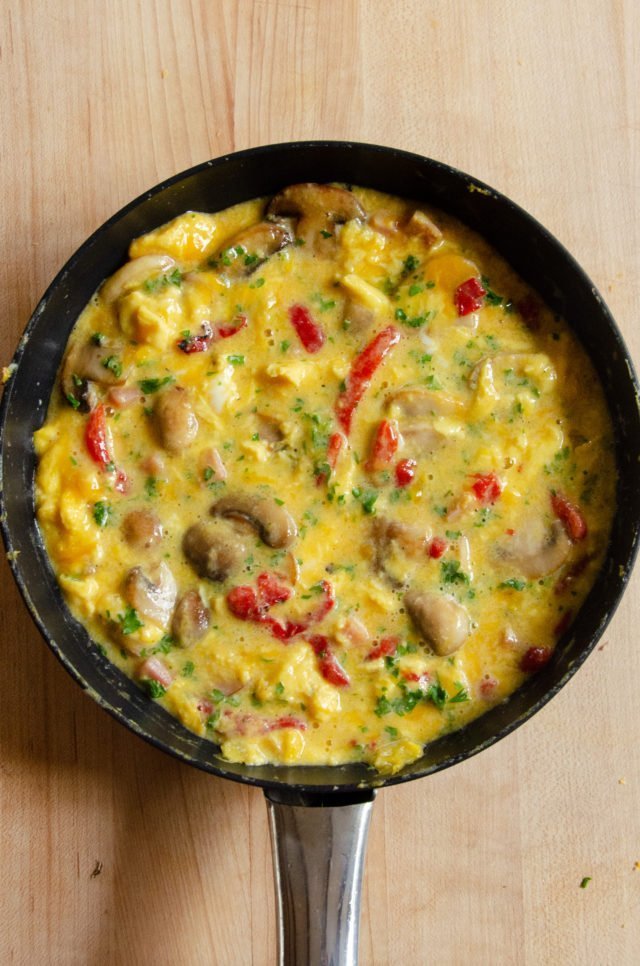 Finishing the frittata in the oven is really a blessing for the cook because it gives you a little time to clean up, set the table and call people to the kitchen for breakfast. The time spent in the oven will, of course, depend on how many eggs you are using. More eggs = more time, so gauge that accordingly. Once the center of the frittata has set and the top is lightly browned, the frittata should be puffed and you can pull it out of the oven.
As with most puffy egg dishes that don't contain flour, your beautifully puffy frittata will fall. That's ok! It will still taste delicious, hot out of the oven or even cold as a leftover.