There are three main ingredients in this apple leek Cheddar tart – apples, leeks and Cheddar cheese (no surprises there!). When so few ingredients make up the flavor for your meal, it's important to pay attention to the quality of those ingredients. Use your favorite apple for this recipe. You want the apples to retain their texture somewhat, but they don't cook for long so there's little worry about them breaking down too much. I use Gala or Honeycrisp which both have a nice sweet flavor that compliments the salty Cheddar and leeks nicely. 
You probably won't find special leeks in the supermarket, but it is important to make sure you clean the leeks properly. Leeks grow out of sandy soil and a lot of grit gets caught between the leaves. Check out the video at the bottom of this page to see how to prepare the leeks.
Finally, the Cheddar cheese should be the best quality sharp Cheddar that you can find. It's the sharp flavor that will compliment the sweet apple so well.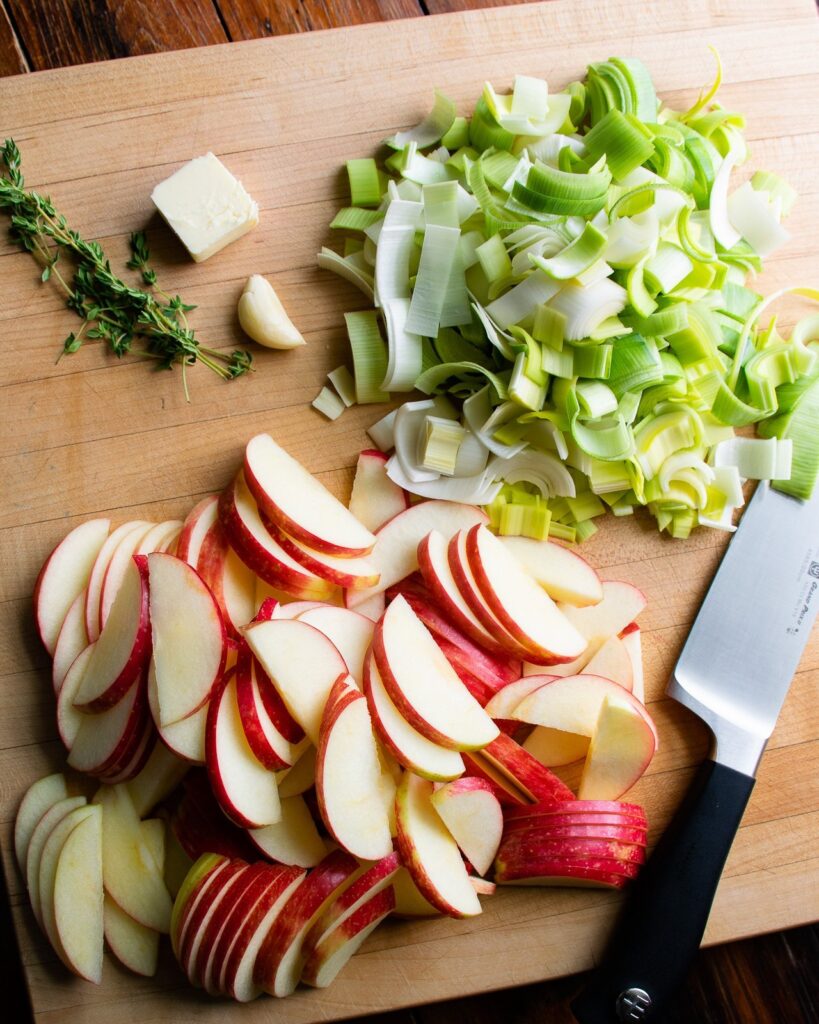 You'll find frozen puff pastry in a box in your supermarket. They are usually sold in packages of two, so if you wanted to, you could make two of these tarts by doubling the recipe. Of course, you'll need to plan ahead so that the pastry has time to defrost properly – ideally, that is in the fridge overnight, but you can let it sit out on the countertop if you prefer. I like to keep the parchment paper that the pastry comes on because it makes it much easier to transfer the tart to a baking sheet and then off the hot sheet after baking. Roll the pastry out just slightly and then start layering your ingredients.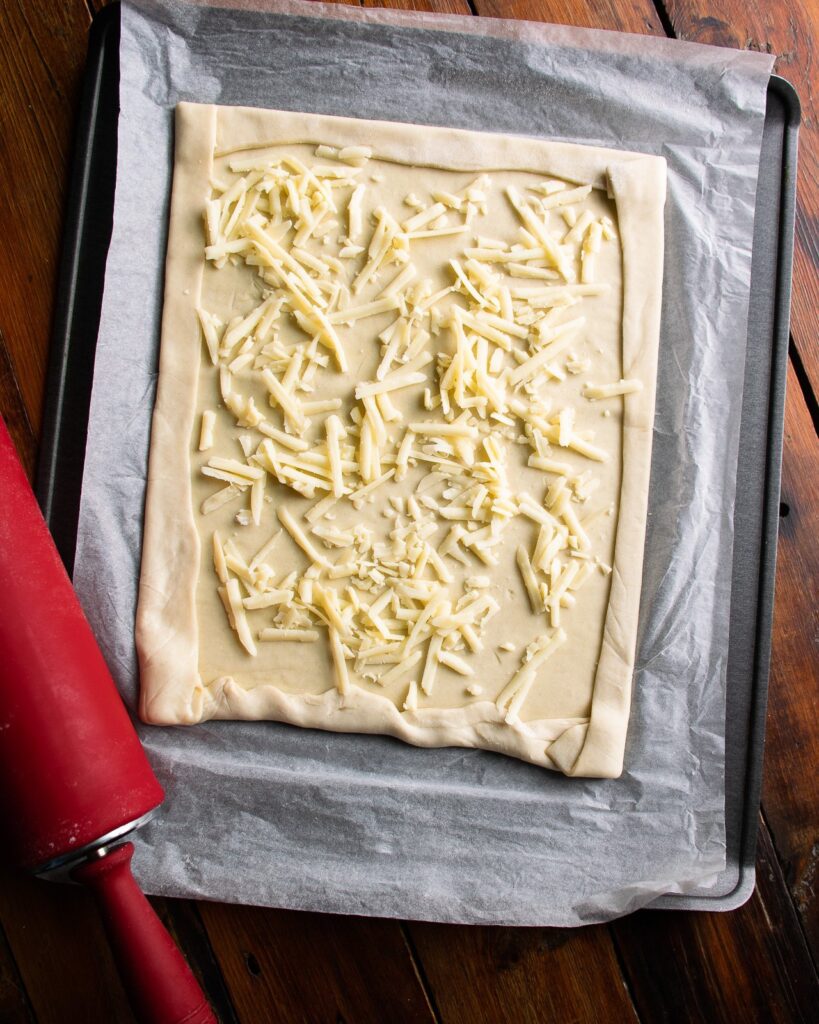 It's ideal if the apples have time to cool before you put them on the pastry. Spread them out on a baking sheet to cool or pop them into the fridge so that you're not placing hot apples on the cool pastry.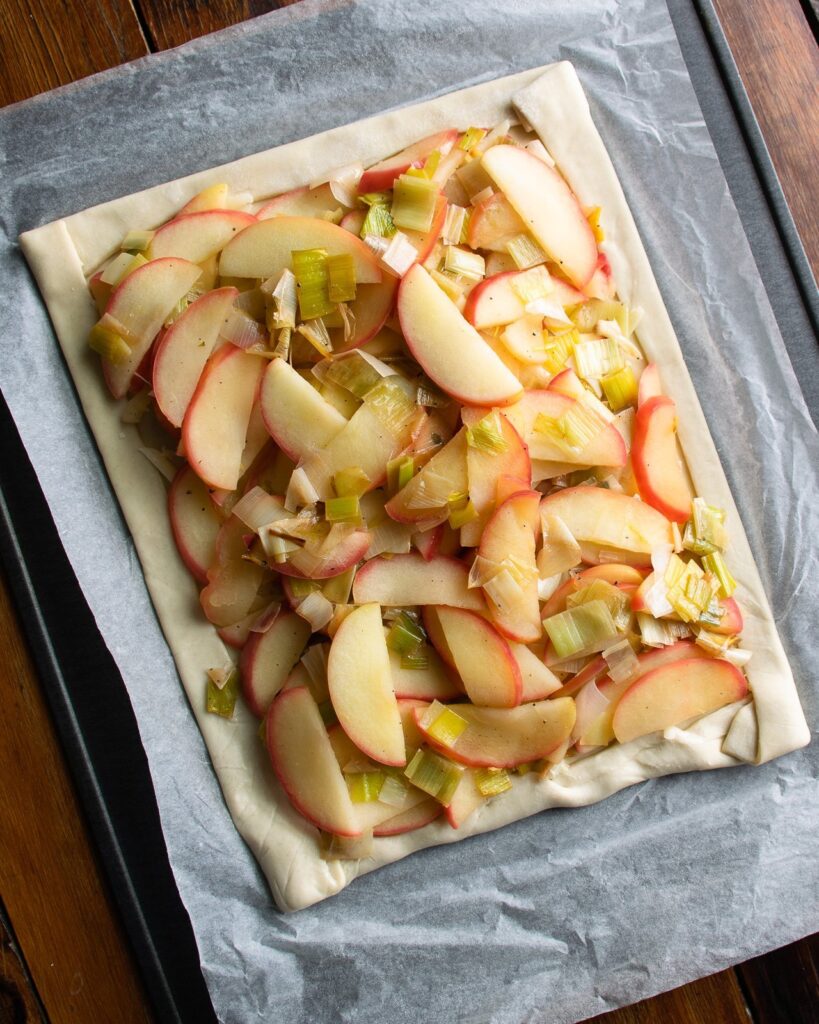 I used walnuts for a little nutty crunch in this tart, but you could use pecans, hazelnuts or almonds if you prefer. Or.. leave them off altogether if you're not feeling nutty.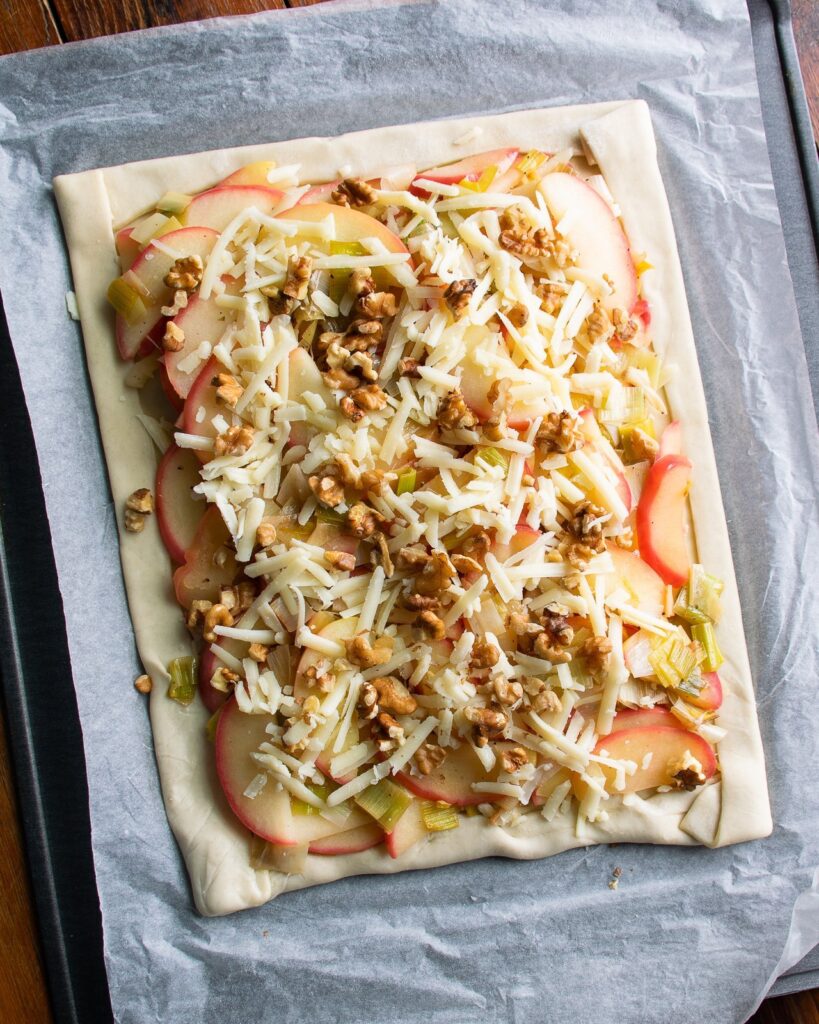 The tart is a rustic thing of beauty. You'll know it's finished when the cheese has melted and is lightly browned and the pastry is brown and crispy on the bottom as well as the sides. Use the parchment to slid the tart off the baking sheet.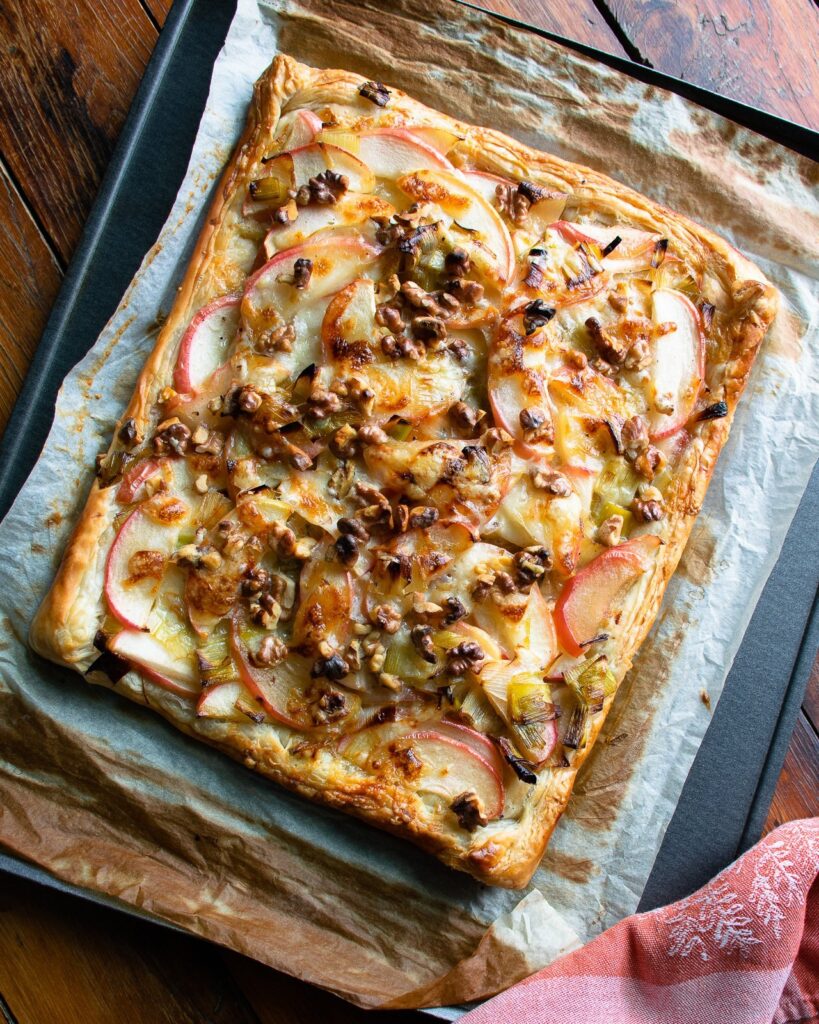 All that is left to do is slice and serve your perfect apple leek Cheddar tart, either when hot or slightly warm. A simple green salad is a nice accompaniment if you want to serve this as a light lunch, or slice the tart into strips and serve as an hors d'oeuvres.