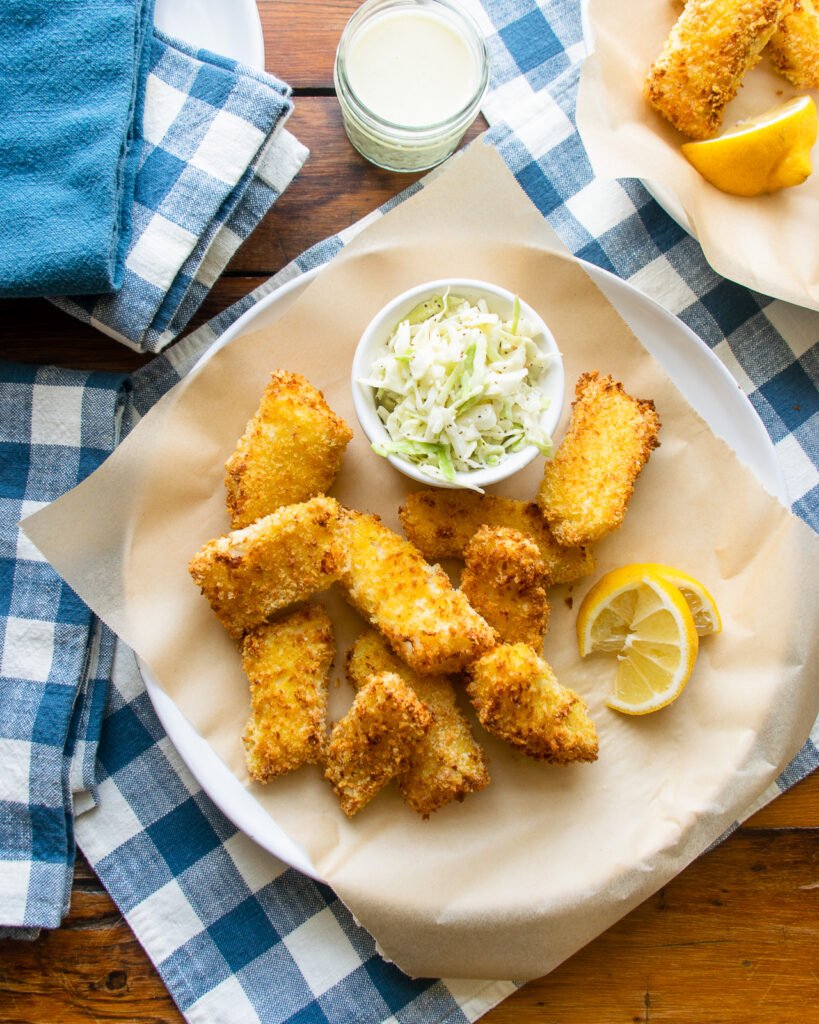 Healthy Fish Sticks
People like fried food. Even fish, which is not usually at the top of most people's lists, is popular if it's fried. Kids are no exception, with their love for chicken nuggets and fish sticks. We all know, however, that eating too many fried foods is not a good idea. Enter the air fryer, where you can replicate your favorite fried foods using a fraction of the oil and calories. These air fryer fish sticks are a fantastic substitute for deep-fried fish. The panko breadcrumb coating makes them nice and crispy, the air fryer keeps them moist inside and the spritzing of oil (as opposed to submerging them in oil) keeps the calories low and your fingers clean.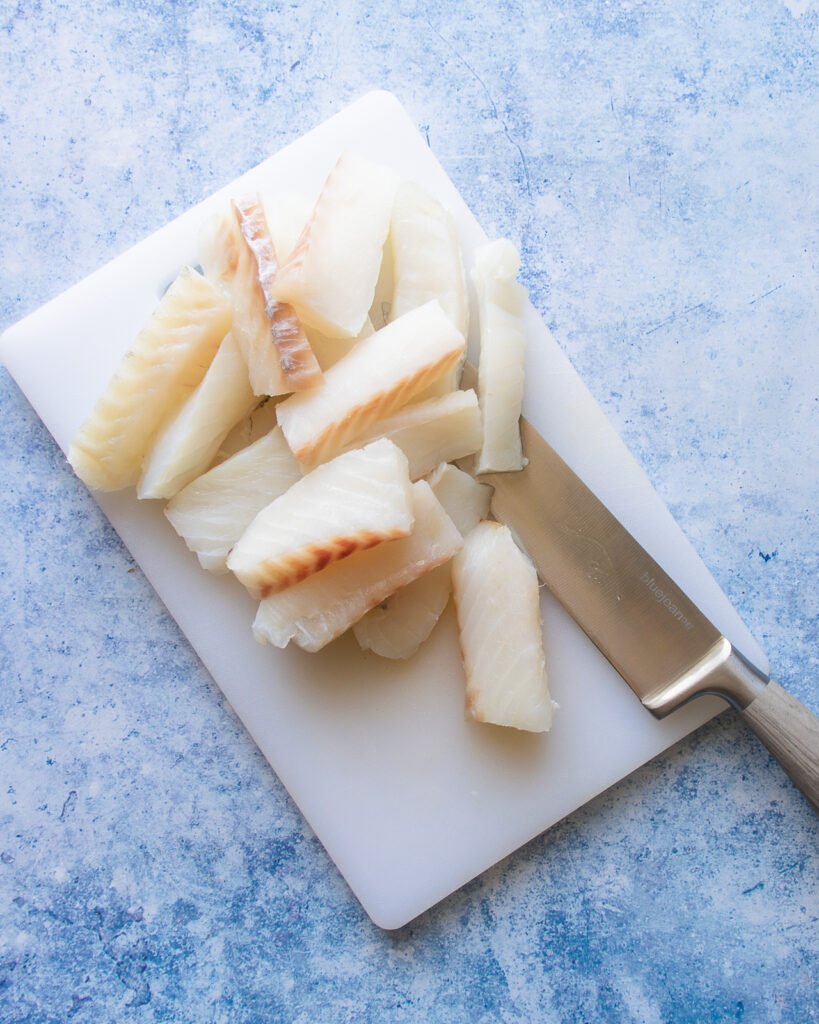 What type of Fish to Use
Fish sticks are not that fancy. Consequently, you don't need expensive fancy fish to make them. You can use cod, haddock, flounder, pollack or any firm fleshed white fish. What is important is that you use fresh fish, and then cut it into finger shapes that are easy to bread and easy to pick up with your fingers and eat.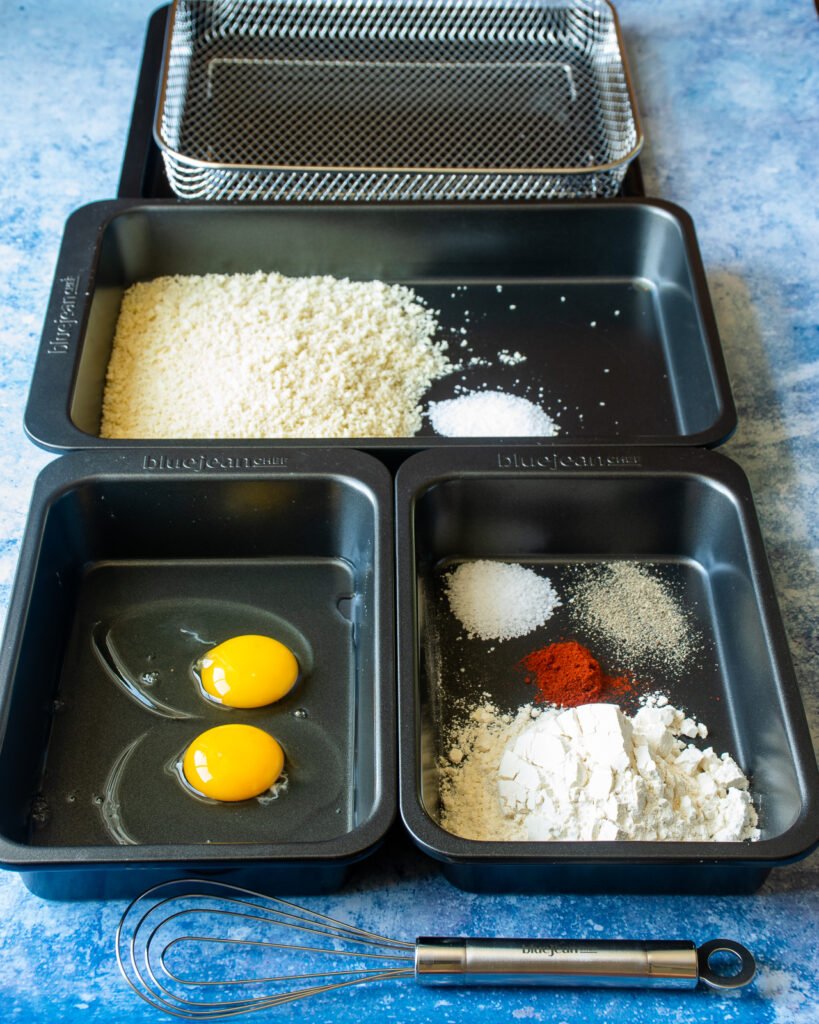 How to Bread Fish Sticks
I've said it before and I'll say it again… using the right order to dredge and bread foods is not necessarily intuitive. I have a lesson on how to properly bread and dredge foods in the cooking school here, but the important point to note is that you always put the food in the flour first, then the eggs, then the breadcrumbs.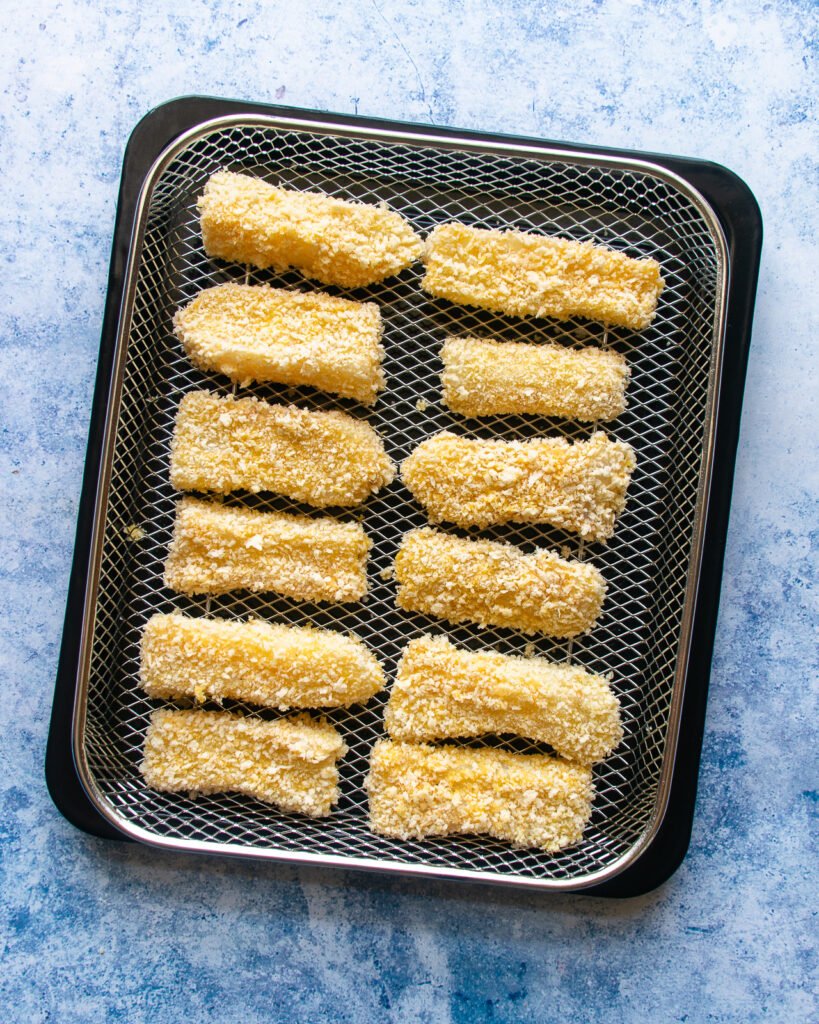 How to Air Fry Fish Sticks
The key to getting your breaded fish sticks crispy on the outside is to spritz with oil properly. I know our goal is to reduce the amount of oil we are using, but some oil is necessary. Using a spray bottle is the best course of action here – it coats the food evenly and with some spray bottles, you can actually monitor how much oil you are using with each trigger pull. Don't skimp. Properly coat your fish sticks with oil on all sides to get the best crispy results.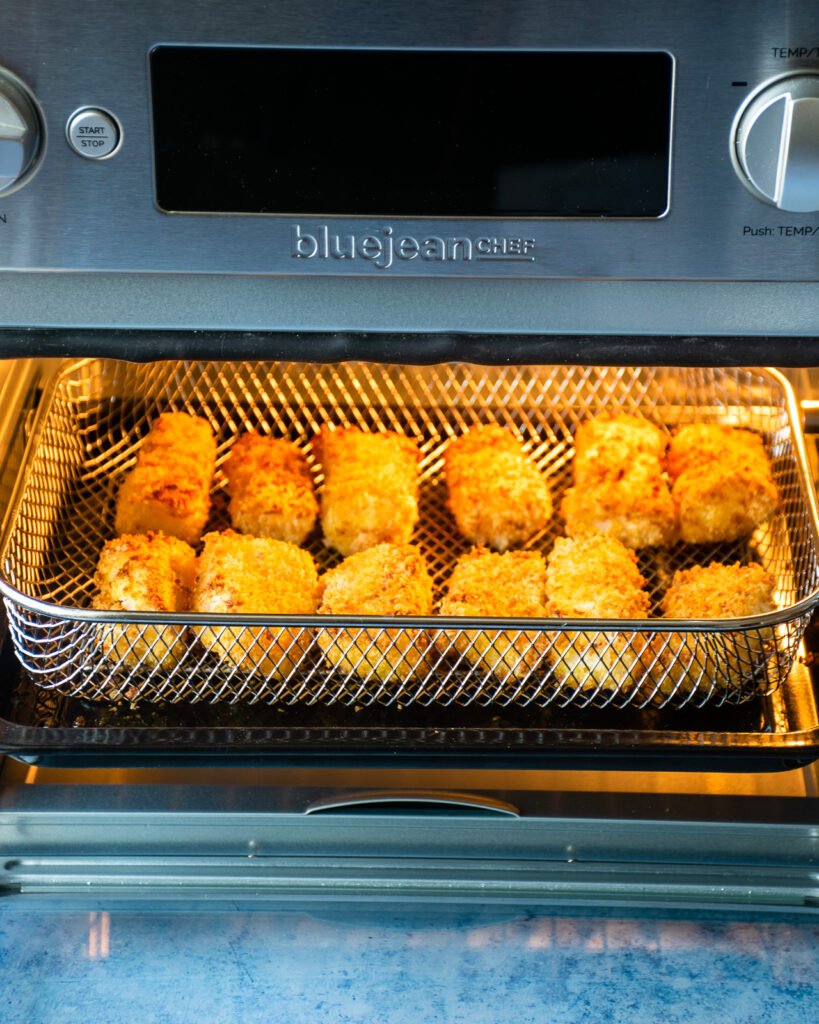 Make Ahead Fish Sticks
Good news! You can make these air fryer fish sticks ahead of time. Simply freeze the fish sticks before you air fryer them, and then just add a couple of minutes to the air-frying time when cooking. Alternately, you can cook the fish sticks completely and then freeze them in an airtight freezer bag. When it's time to eat, just re-heat them in the air fryer at 350˚F for about 8 minutes.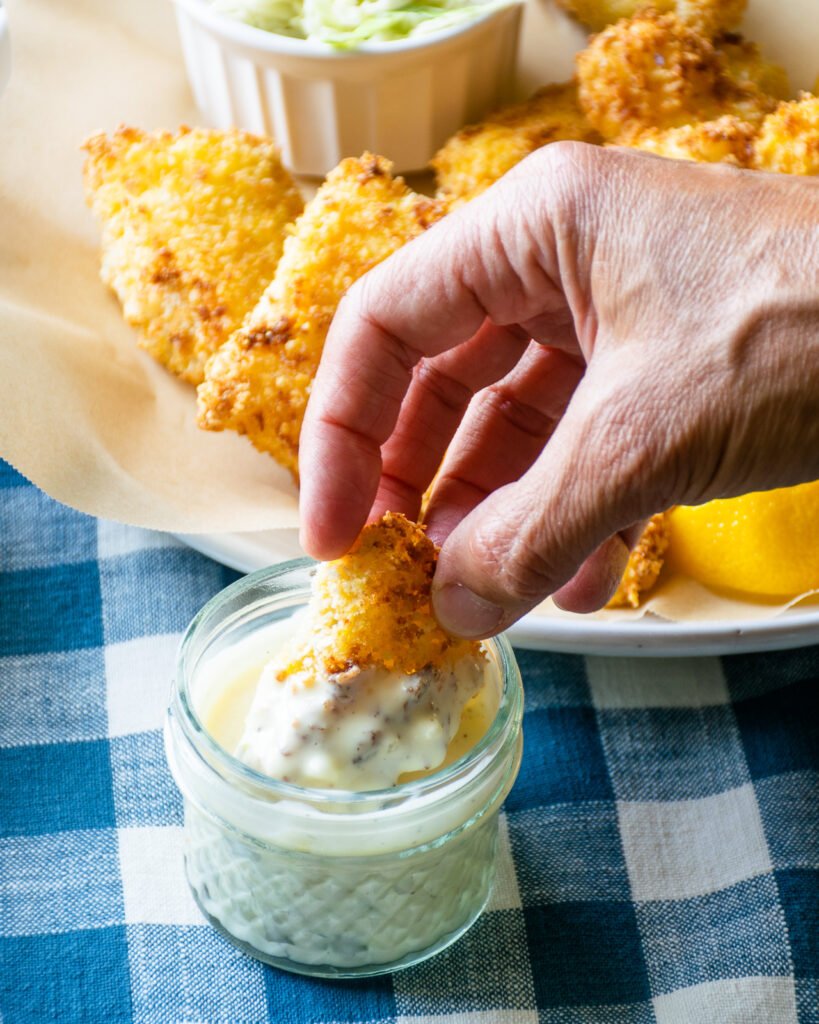 Dip for Air Fryer Fish Sticks
Of course, if you're not dipping your fish sticks into ketchup (which probably means you're over 12 years old), the nice and perhaps obvious choice for you is tartar sauce. No, not the store-bought kind, but the couldn't-be-easier-to-make homemade kind. You'll find a recipe for that here. A squeeze of lemon and some tartar sauce to dip into makes this a finger food meal that's fun for kids and adults alike… but I won't tell if you dip one or two into the ketchup.