What's Buffalo got to do with it?
Buffalo is a city in upstate New York. It is also the name of a very large mammal native to North America that can weigh up to 2200 pounds, but there's no way those mammals have wings, so the name of Buffalo Wings has to be attributed to that town in upstate New York. It's true. The reason we call one of our favorite chicken snacks Buffalo Wings is because the credit for the recipe goes to the Anchor Bar in… you guessed it… Buffalo.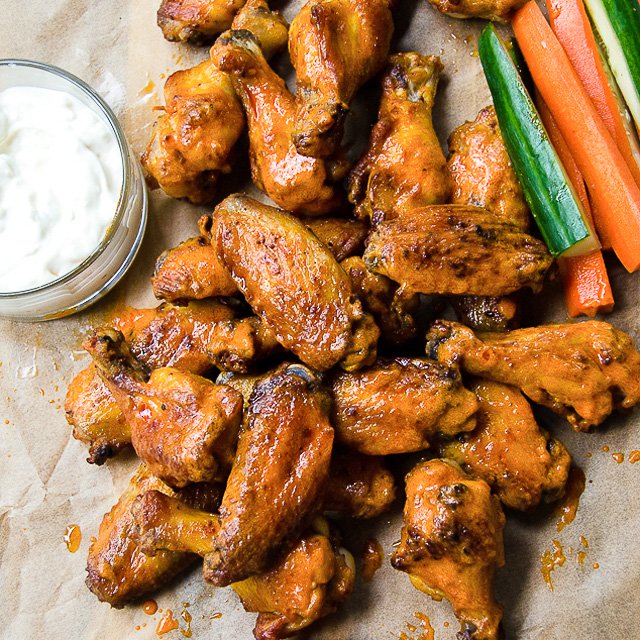 Air Fryer Buffalo Wings
Buffalo wings are glorious and delicious and… well, deep-fried before being tossed with a mixture of hot sauce and butter. If you're someone who's concerned about calories and/or fat, Buffalo wings might be a bit of a rare dream for you. Air-frying those wings instead of deep-frying them can reduce the side of guilt that always accompanies this snack, however, and make them something that you can enjoy more often. More than that, however, air-frying the wings is actually a whole lot easier than deep-frying them. Air fryers were practically MADE for chicken wings – the wings sit in a basket allowing all the grease to drip down into a tray below. Foods that are not sitting in their own fat are not only less greasy, but get crispier too. That's a win-win for air-frying!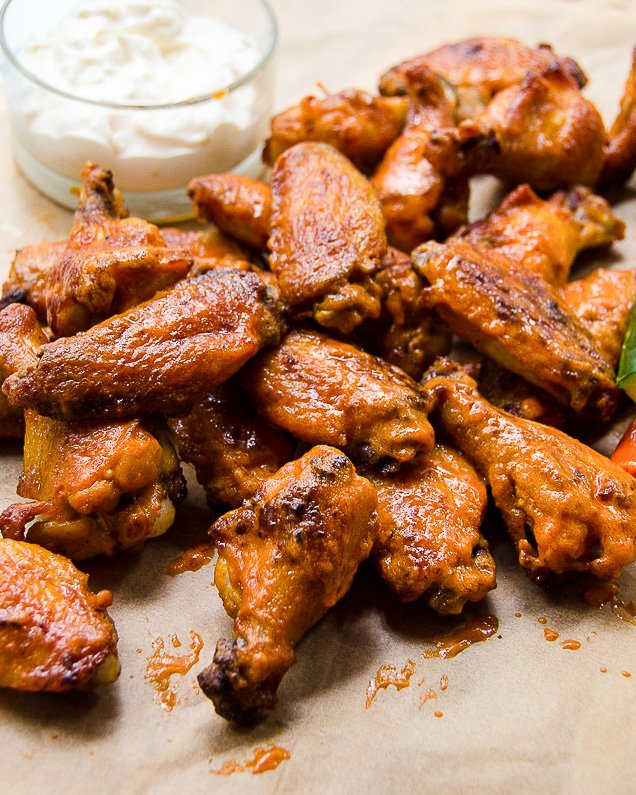 The Secret to really tasty Buffalo Wings
Most Buffalo wings that you'd get out at a restaurant are simply deep-fried and then tossed with butter and hot sauce. The flavor is all in the sauce, which is on the outside of the wings. The secret to getting even more of that Buffalo sauce flavor on your wing is to marinate the wings in the sauce first, THEN air-fry them and then toss again at the end. That initial marinating time makes all the difference, getting the flavor inside the wing as well as on the outside. They are still messy and finger-licking good, but even more so!
If you're looking for that awesome Buffalo wing flavor, but want to take it a notch lighter, try Buffalo Cauliflower.