What is Butter Chicken?
If you were to ask me what my favorite cuisine is, if I had to narrow it down, I would say Indian food. I love to go out for Indian food and try to do so as often as possible. When ordering take out, Indian food is always at the top of the list. The flavors are delicious, subtle and bold at the same time and soul-satisfying.  Butter Chicken is one of the most ordered dishes at most Indian restaurants, and it's no surprise. It's creamy, full-flavored and spiced with ginger, coriander and tomato. Frankly, it's hard to resist.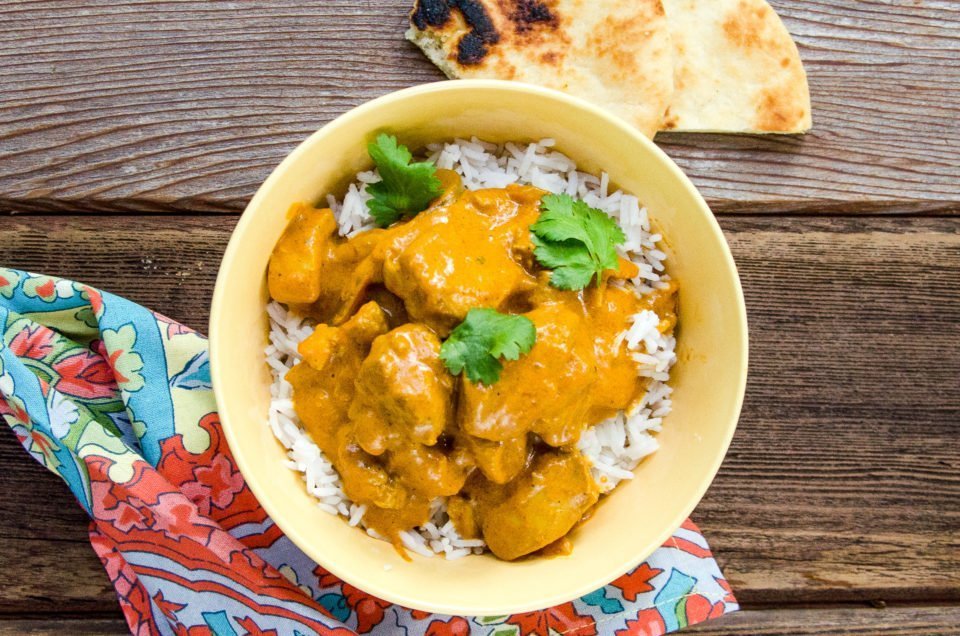 Quick and Easy Butter Chicken
For many, cooking Indian meals at home might seem impossible, but it's really not that difficult if you have a selection of Indian spices, like turmeric, coriander, cumin and garam masala. By just remembering to toast these spices in fat before adding the liquid, you're halfway to success already. Many recipes marinate the chicken ahead of time in a spiced yogurt marinade, but here we just simmer the chicken in heavy cream, making it especially indulgent and much quicker without having to plan for marinating time.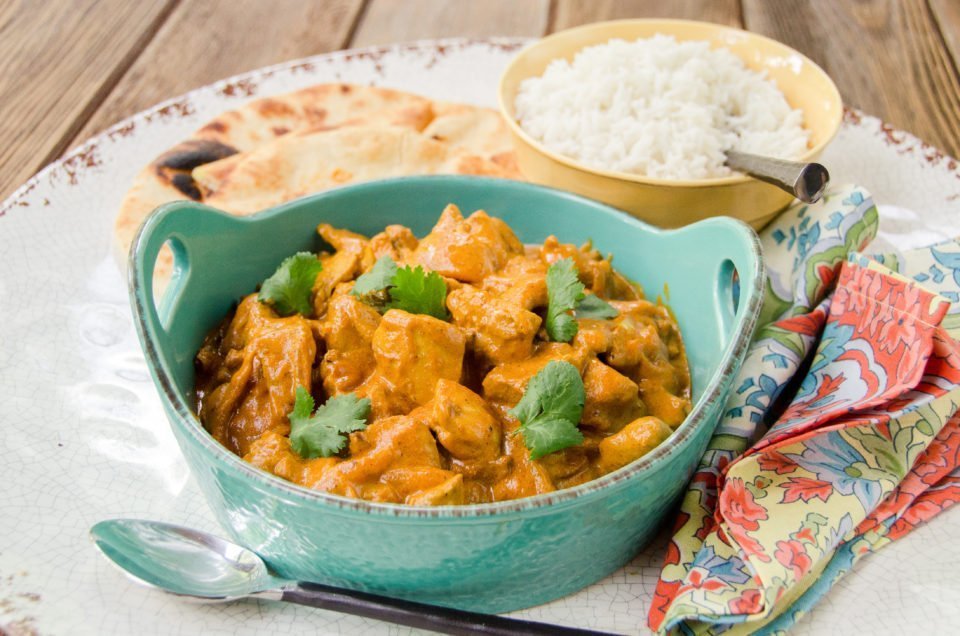 What to Serve with Butter Chicken
This dish is so indulgent, in fact, that you won't want to leave any of the sauce in your bowl or on your plate when you're finished, so soak it up with some store-bought or homemade naan bread (warmed in your oven or air fryer). Serve it with some basmati rice and a simply prepared vegetable of your choice.