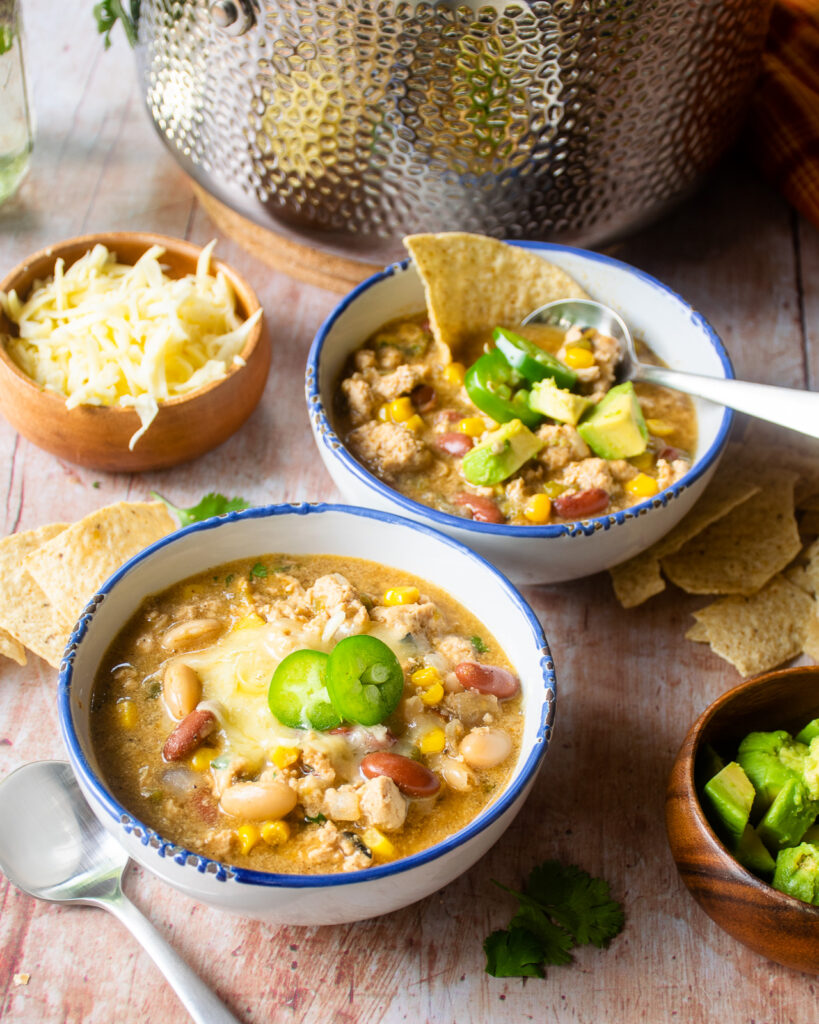 Why is white chili white?
White chili is basically chili that has no tomatoes. While you can certainly make a white chili with red meat, why not keep it all white and use ground chicken instead of beef? White chicken chili is also a little lighter than traditional beef chili – lighter in color, lighter in calories, lighter in fat, but still a great source of protein and just as tasty.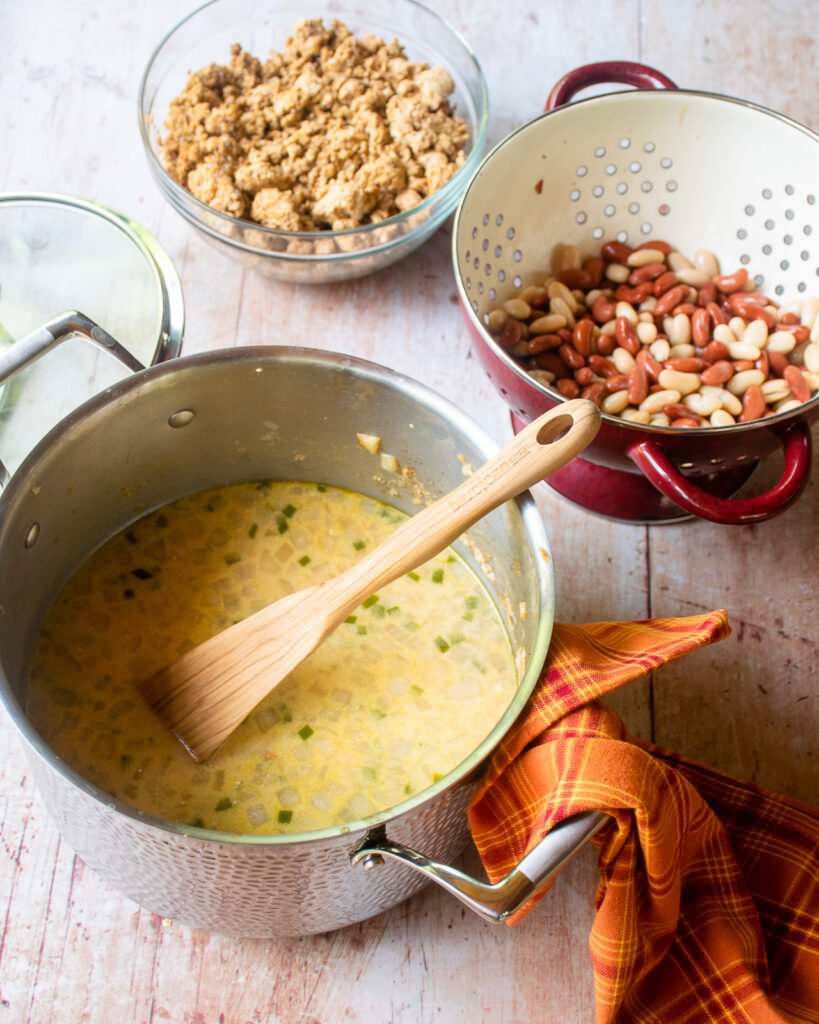 Making White Chicken Chili
You'll start white chicken chili the same way you would make a regular beef chili. Start by browning the ground chicken in a large stockpot and then add the chili powder and salt. Remove the chicken and add onion and Jalapeño pepper and cook until they start to become tender.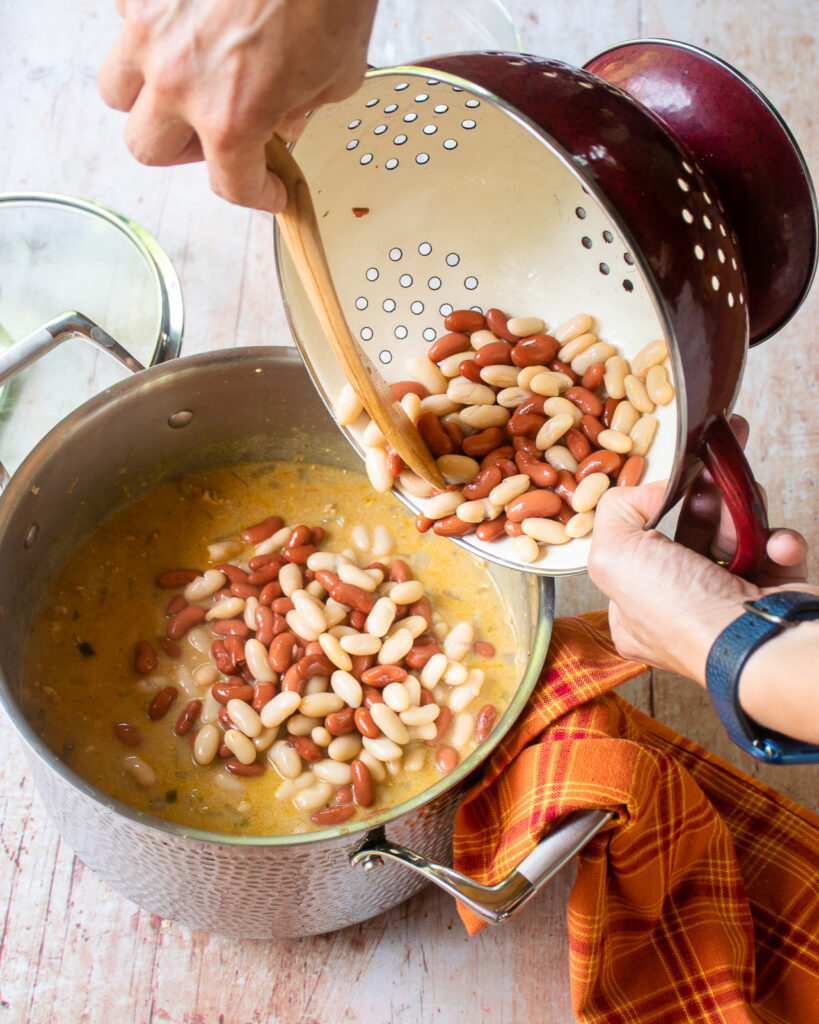 How to thicken white chicken chili
Then the chili-making process starts to differ from the traditional. There are two ways we thicken white chicken chili a little. First of all, add a little flour and then chicken stock to the pot, bringing it all to a simmer to thicken the chili a little. Return the chicken, add the beans and green chilis, and then stir in a little evaporated milk. The evaporated milk gives the chili some body, creaminess and depth without separating over gentle heat. Both of these little tricks give the chili a satisfying consistency.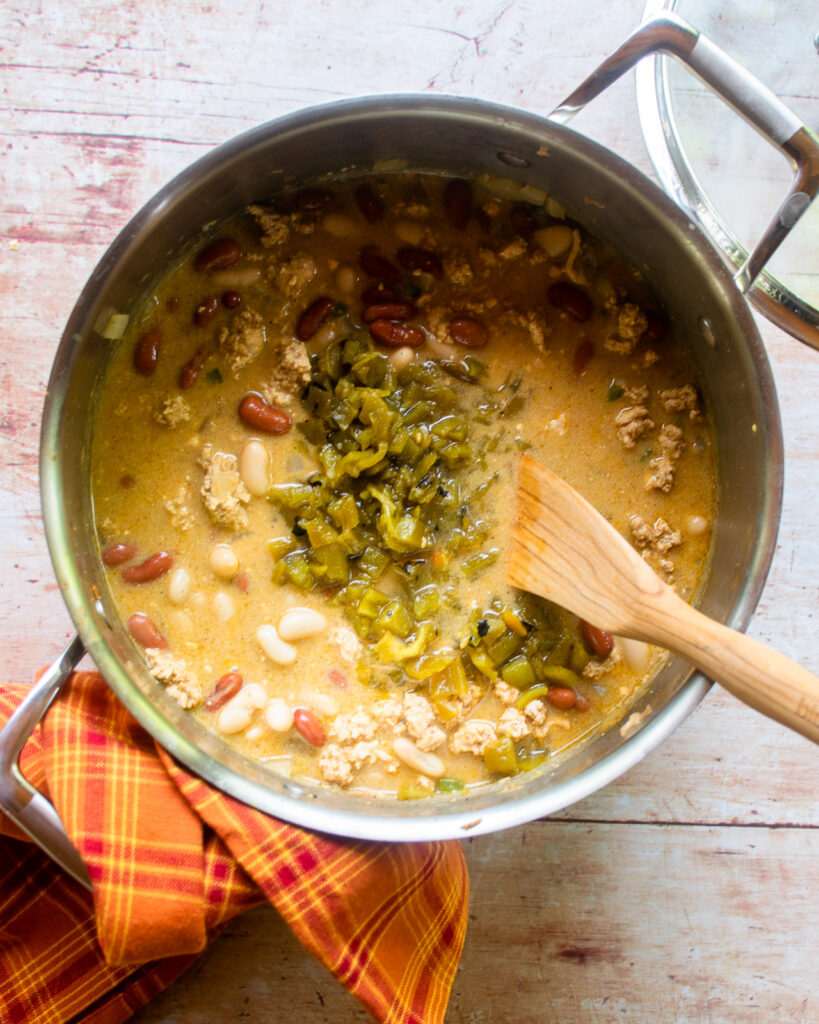 Best Chicken Chili Toppings
When it comes to topping chili, I can't resist sour cream, but there are a lot of options for you. You could top with a little Cheddar cheese and some sliced fresh Jalapeño. You could even put a dollop of salsa on top, adding a splash of red to your white chili.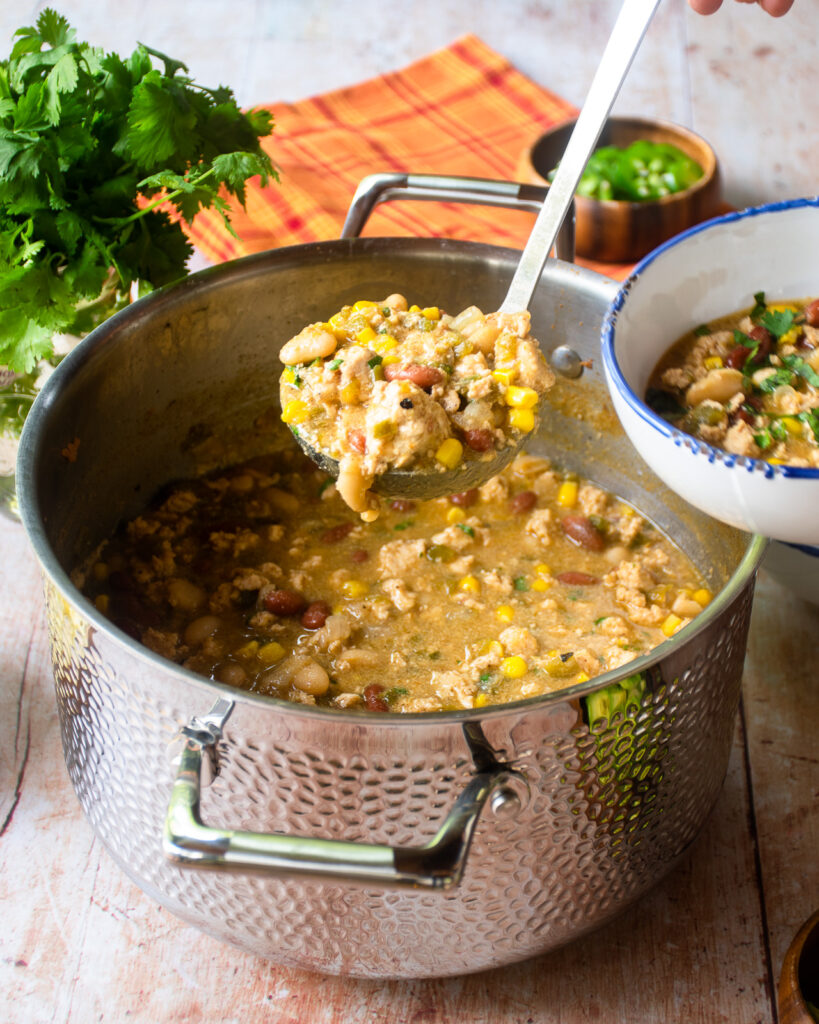 What to serve with chicken chili
Then, spoon the chili into bowls and have a handful of tortilla chips to go alongside. If you're turning this chili into a full blown fiesta, add some guacamole and salsa to the table too.  A nice big piece of cornbread would be lovely too.