When the holidays arrive, avid bakers start baking cookies of all kinds – the kinds we never see at other times of the year: the shortbread, the gingerbread, the decorated sugar cookie, the snowball, the thumbprint. These are the cookies that are dressed to the nines in December, showing off at all the holiday parties. Often, the tried and true cookies, the ones that do their due diligence every day of the year, get forgotten about during the holiday season. So, let's bring them out and celebrate their year-round deliciousness. I'm talking about the chocolate chip cookie and of course, its partner in crime, the oatmeal raisin cookie.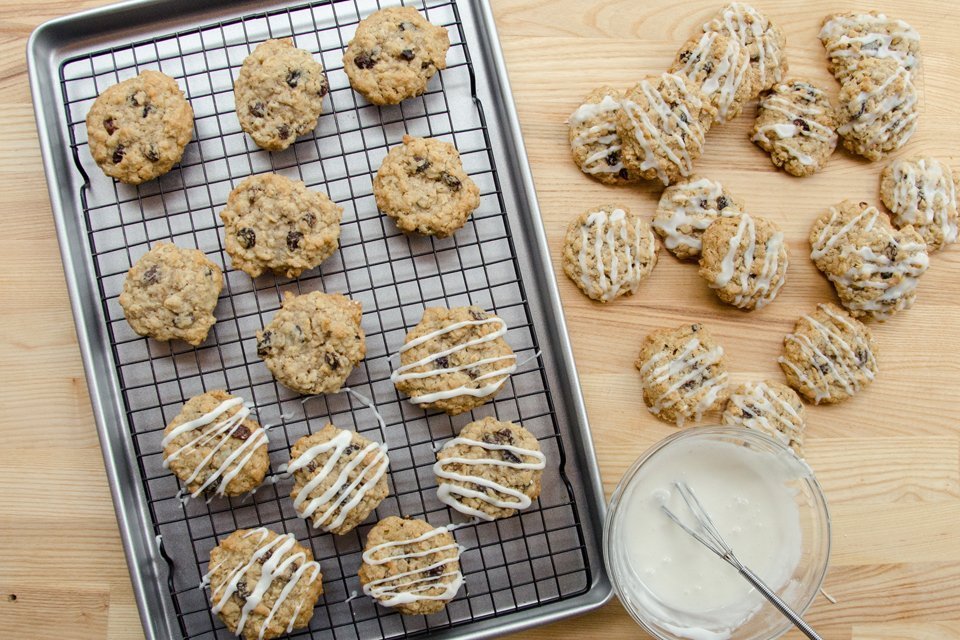 Now, if we put a regular oatmeal raisin cookie on a holiday cookie platter, chances are it might be the last to go because of its familiar and unexciting appearance. However, if you decorate that oatmeal cookie up, look at what happens. Drizzling a little icing on top, looking like a beautiful trail of snow, makes it fit right in with its celebratory counterparts.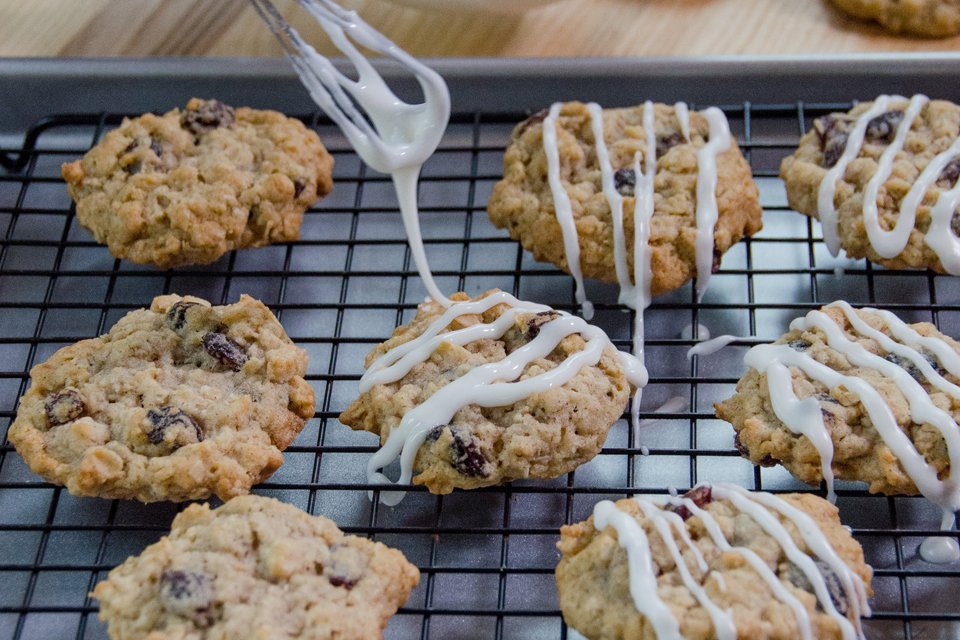 Oatmeal raisin cookies will always be second best to the chocolate chip in my world, but I have to admit that they look darned good dressed up!