What is a Beignet?
Every cultural group, no matter how big or small, has its own version of fried dough. Pennsylvania has funnel cakes. Ontario has beaver tails. Newfoundland has toutons. And New Orleans has beignets – their version of a fritter or doughnut, dusted with powdered sugar and eaten with joy. Beignets are little pillows of heaven, but those little pillows can take a while to make and deep-frying them can make a mess, so make air-fried beignets instead! By air-frying your beignets, you can save yourself a lot of work and mess and lessen the guilt that might accompany each delicious bite.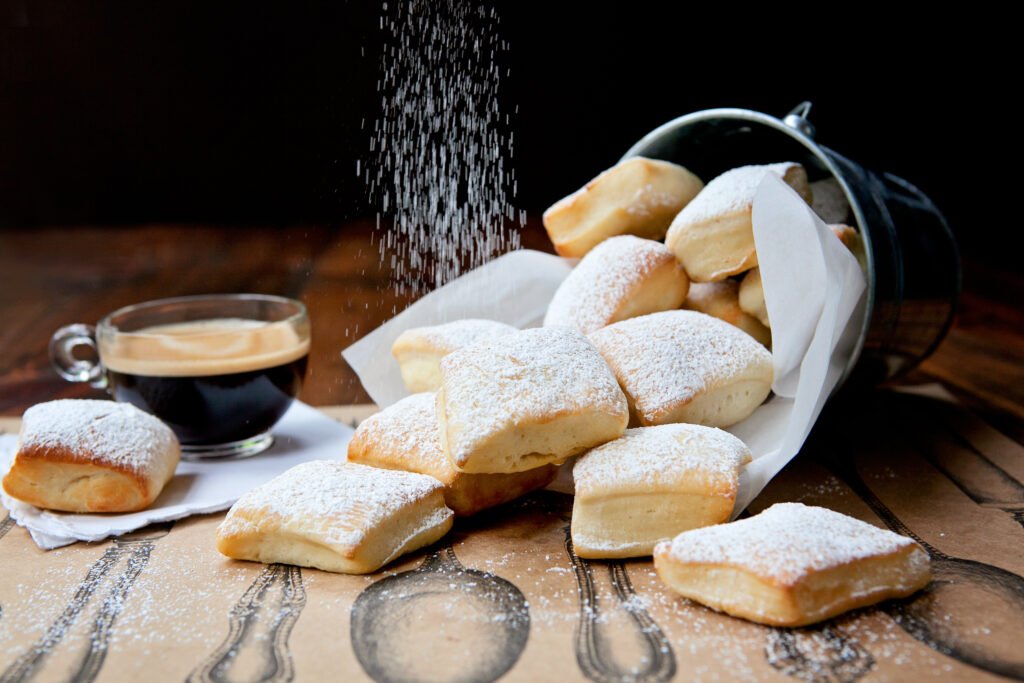 How to Make Air-Fried Beignets
Air-fried beignets start with a regular beignet dough – a soft egg and milk enhanced yeast dough. The dough needs to rise for a couple hours until it has doubled in bulk and then you're ready to cut the beignets into your desired shape. Diamond shape is customary, but you could cut them into squares or circles or whatever shape you really like. Once the dough is ready to go, do make sure you pre-heat the air fryer first. In many instances, you don't have to bother with pre-heating, but for beignets, you do really want the air fryer hot before you pop them inside. Brush them with melted butter generously and air-fry for just 5 minutes. They will puff up and brown.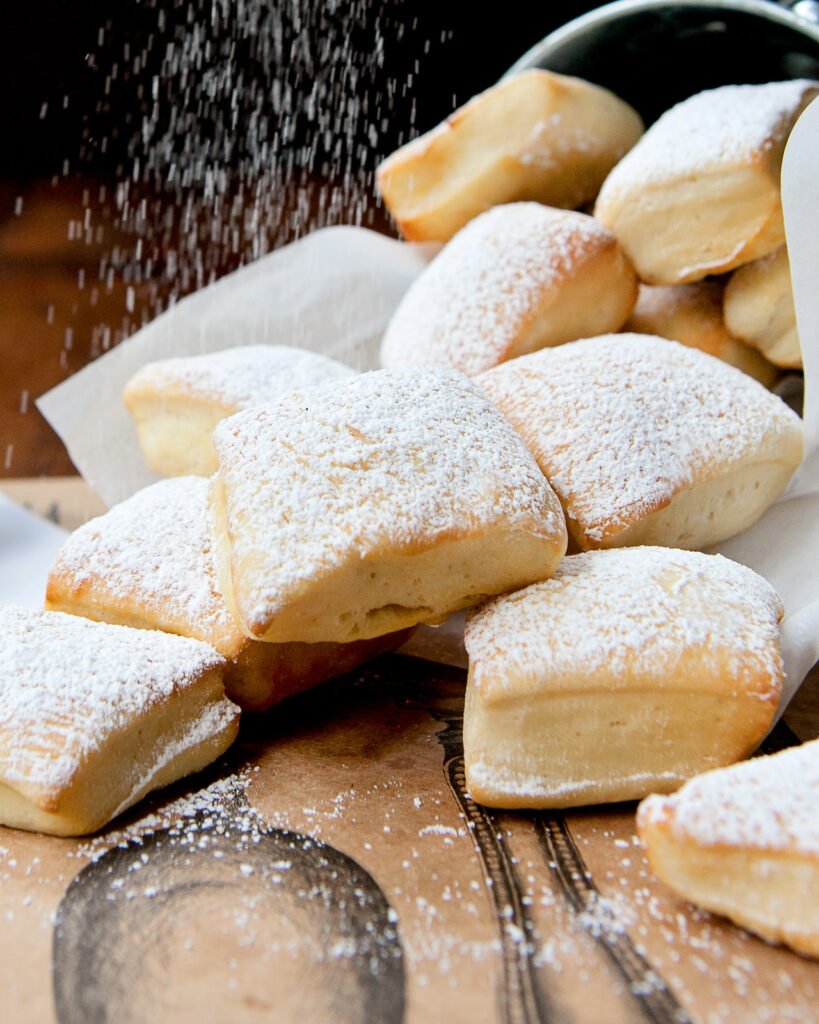 What to Serve with Beignets
It is perfectly acceptable to eat a beignet straight out of the air fryer with just powdered sugar on it – encouraged, in fact – but if you'd like to serve something with the beignets, you could serve either a raspberry coulis (purée fresh raspberries with a little simple syrup if necessary and strain out the seeds) or a chocolate sauce. A good strong dark cup of coffee would be perfect too.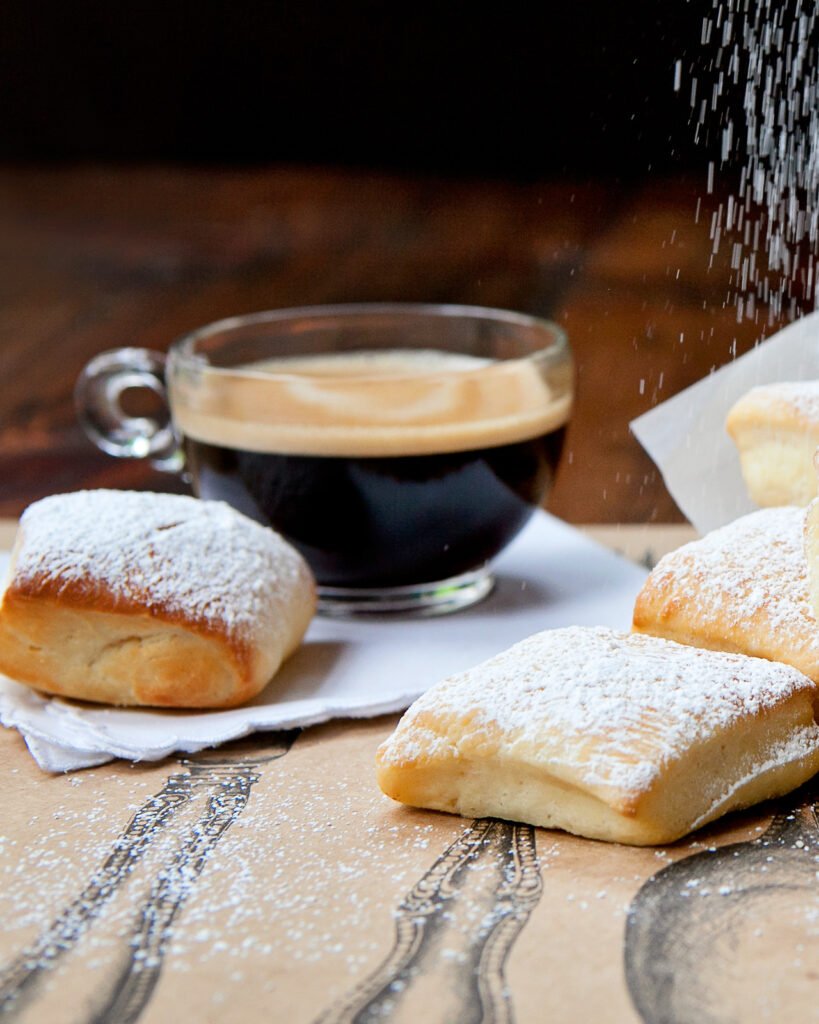 How Long do Beignets Keep?
To be perfectly honest, beignets are really only great the day they are made – within hours of making them actually. I know no-one likes to throw out food, so eat them up the day you make them or store them in an air-tight container until tomorrow. Re-heat them in the air fryer gently and forgive them for not being as delicious as they were yesterday.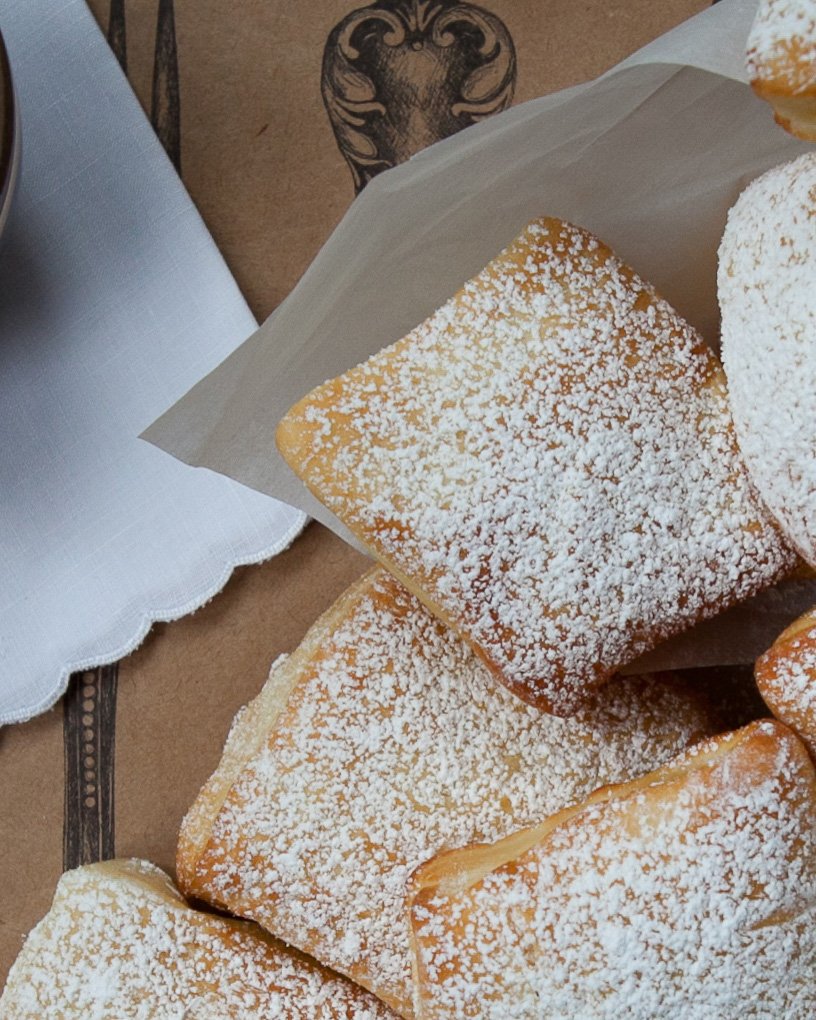 How to Make Beignets Ahead
Beignets can be made ahead of time – as long as you don't bake them. In fact, if you make the dough and let it rise in the refrigerator overnight, rather than on the counter for 2 hours, they will have more time to develop their flavor and be even tastier. So, the make ahead plan is to make the dough in the evening, rise it over night and then air-fry the beignets in the morning. Just give the dough 30 minutes or so to shake off the chill of the fridge before rolling them out and cutting them into squares or diamonds.