What is a Beignet?
Every cultural group, no matter how big or small, has its own version of fried dough. Pennsylvania has funnel cakes. Ontario has beaver tails. Newfoundland has toutons. And New Orleans has beignets – their version of a fritter or doughnut, dusted with powdered sugar and eaten with joy. Beignets are little pillows of heaven, but those little pillows can take a while to make and deep-frying them can make a mess, so make air-fried beignets instead! By air-frying your beignets, you can save yourself a lot of work and mess and lessen the guilt that might accompany each delicious bite.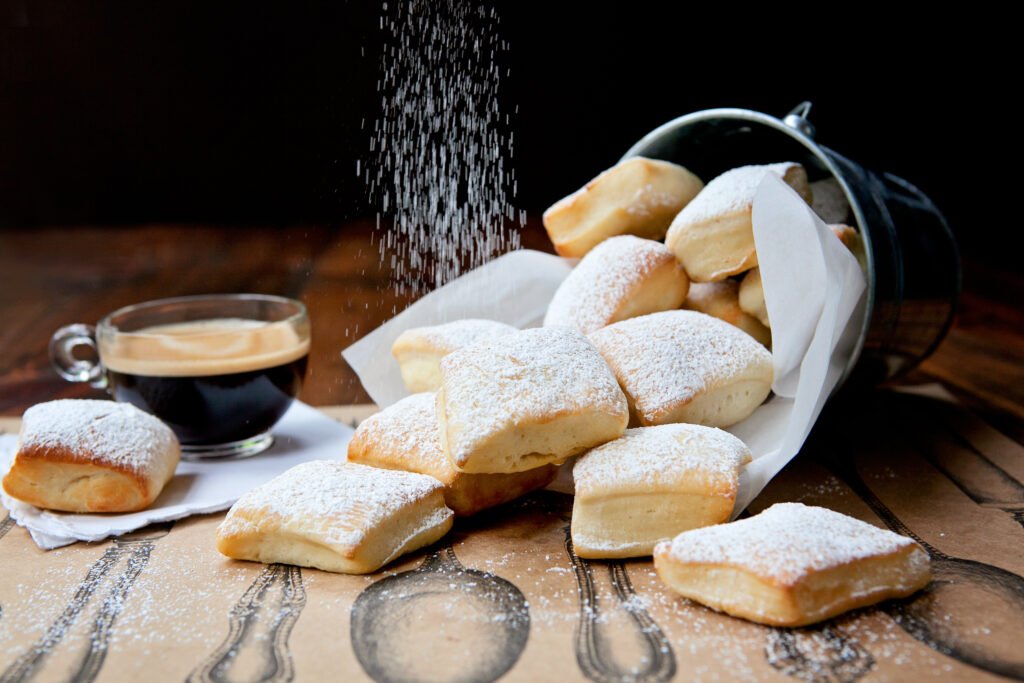 How to Make Air-Fried Beignets
Air-fried beignets start with a regular beignet dough – a soft egg and milk enhanced yeast dough. The dough needs to rise for a couple hours until it has doubled in bulk and then you're ready to cut the beignets into your desired shape. Diamond shape is customary, but you could cut them into squares or circles or whatever shape you really like. Once the dough is ready to go, do make sure you pre-heat the air fryer first. In many instances, you don't have to bother with pre-heating, but for beignets, you do really want the air fryer hot before you pop them inside. Brush them with melted butter generously and air-fry for just 5 minutes. They will puff up and brown.