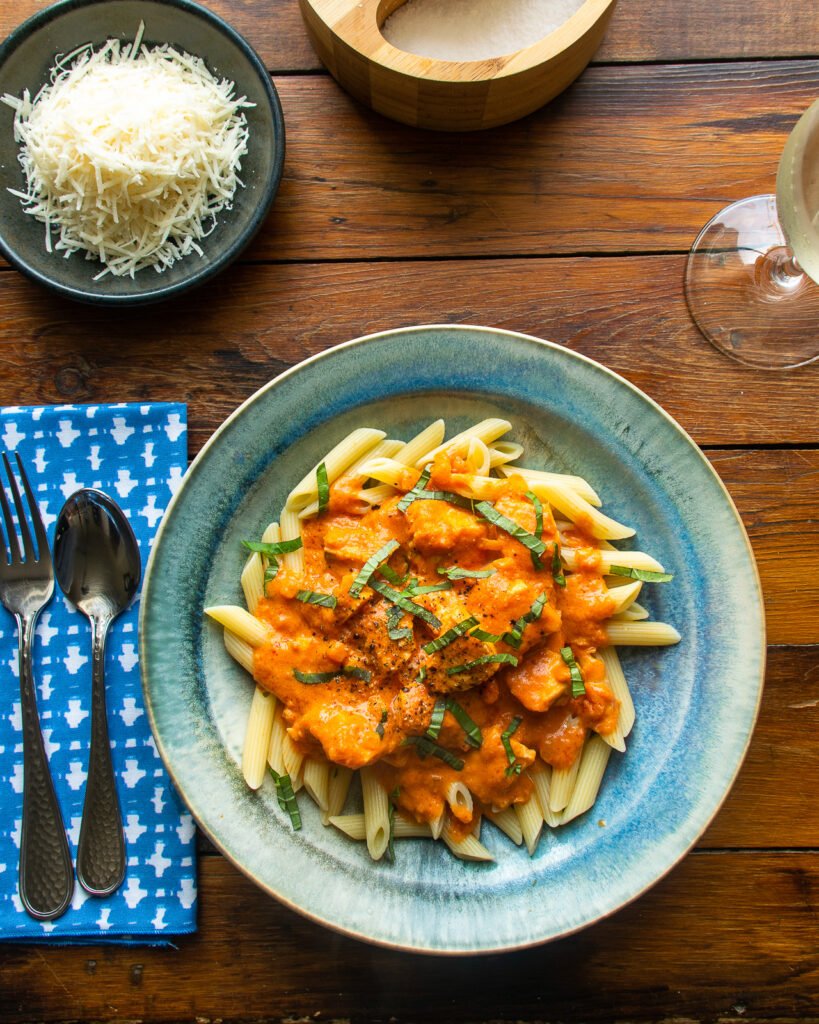 Penne with Vodka Sauce and Salmon
I could call this recipe Quick and Easy Penne with Vodka Sauce and Salmon, but honestly, doesn't Salmon Penne alla Vodka sound so much better? It gives it an Italian flair and lets us in on the secret that this is a decadent and delicious meal. No-one needs to know how easy it is to put together and how it can be made in under 30 minutes. Let everyone believe in your mastery in the kitchen and the time you devote to feeding them well. I won't tell.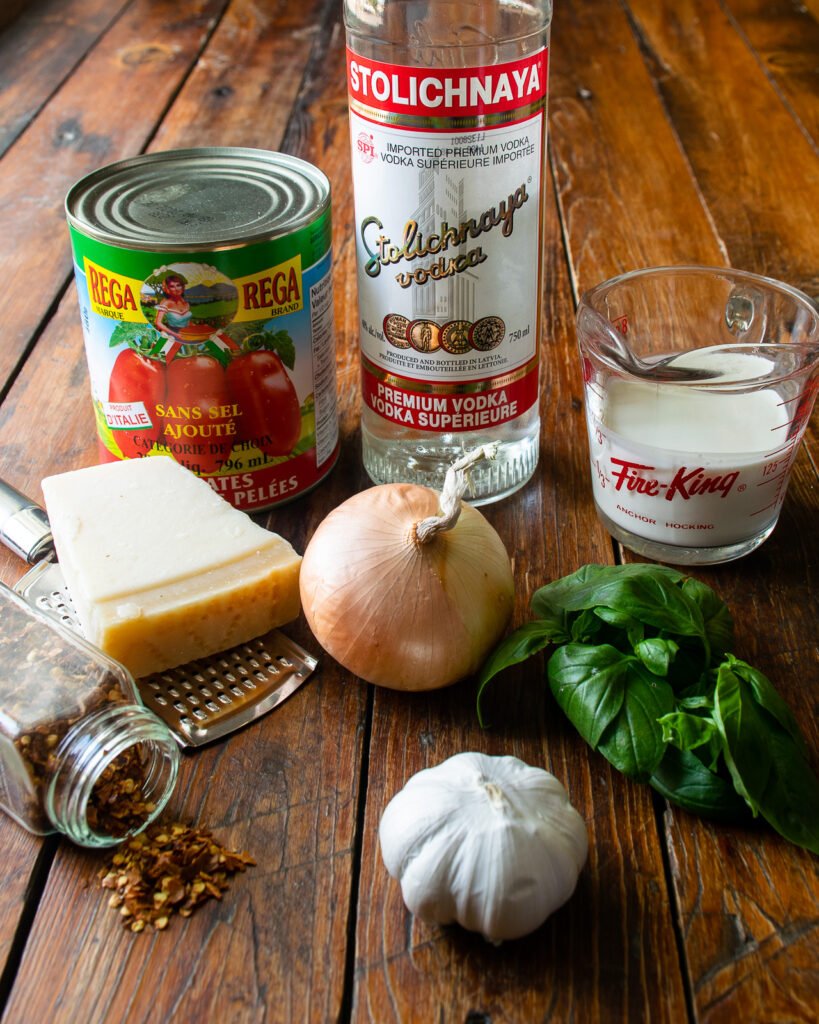 Easy Tomato Vodka Sauce
There are very few ingredients in a classic tomato vodka sauce, so make sure you use the best ingredients you can find. That means really good quality tomatoes and true Parmigiano-Reggiano cheese. Those two ingredients will set the bar for flavor in this recipe. You can read all about how to make Tomato Vodka Cream Sauce here, but I've included the directions in the recipe card as well so you don't have to go back and forth.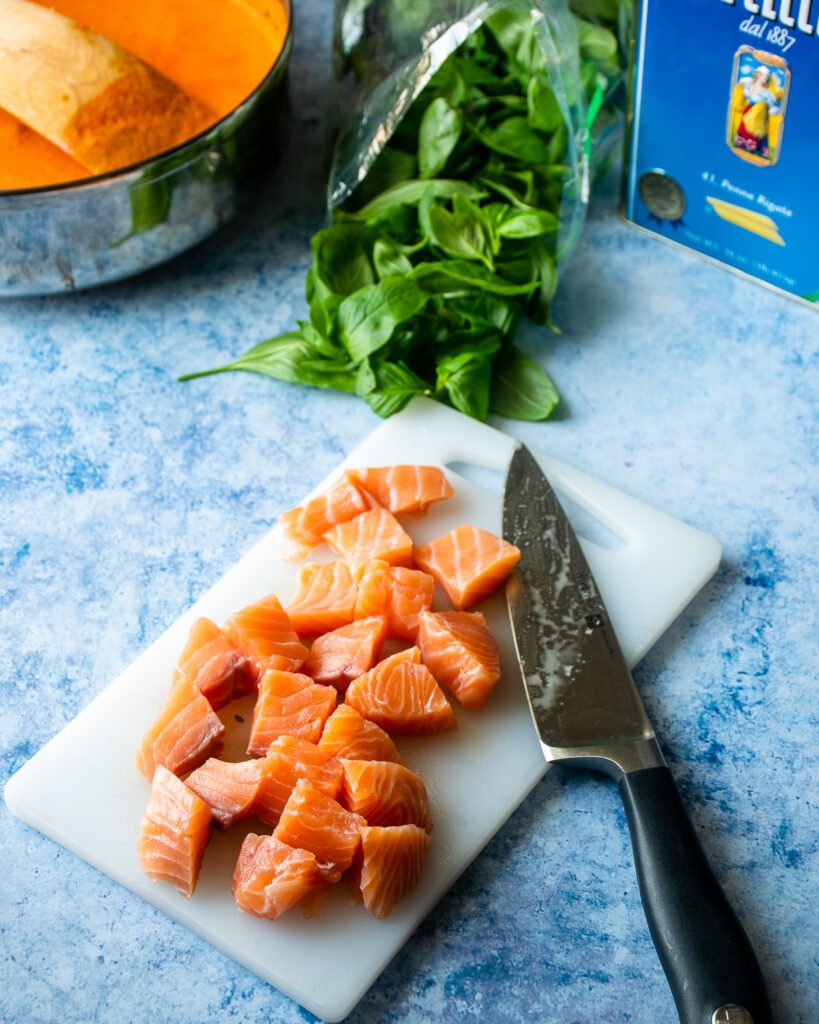 How to Choose Salmon
When purchasing salmon for this recipe, you don't need to go top shelf. The most important thing to look for when buying any fish is to know its source. Wild salmon or ethically-raised and sustainable salmon is the best choice. If it's not abundantly clear in labeling, just ask behind the fish counter to learn more about what you're purchasing. I like both Pacific and Atlantic salmon, and am especially fond of Scottish salmon, but there are lots of different options available these days. (Read about how to skin and fillet a side of salmon here.)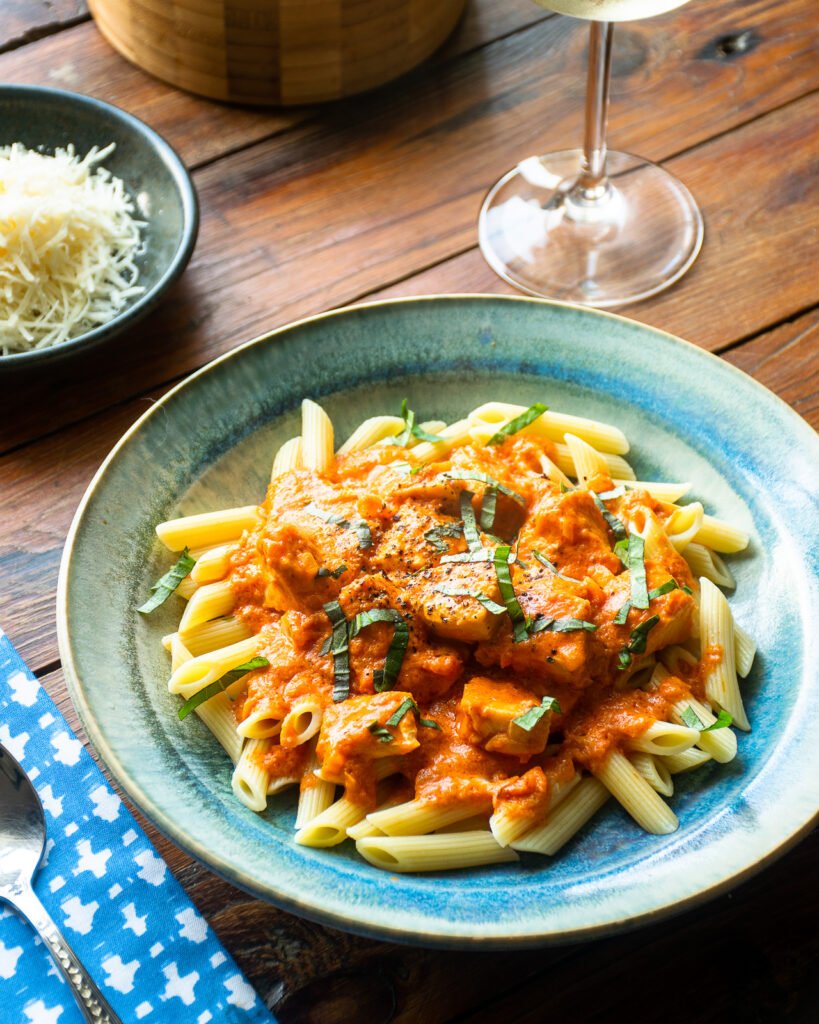 How to Cook Salmon for Penne alla Vodka
You could make your life a little more difficult and sear the salmon for this pasta dish. You could pan roast it or air-fry the fillets and then break it up into the tomato vodka cream sauce. Or… you could follow this easy recipe and just let the cubes of salmon cook in the sauce for 4 to 6 minutes. So easy. So quick. So delicious.