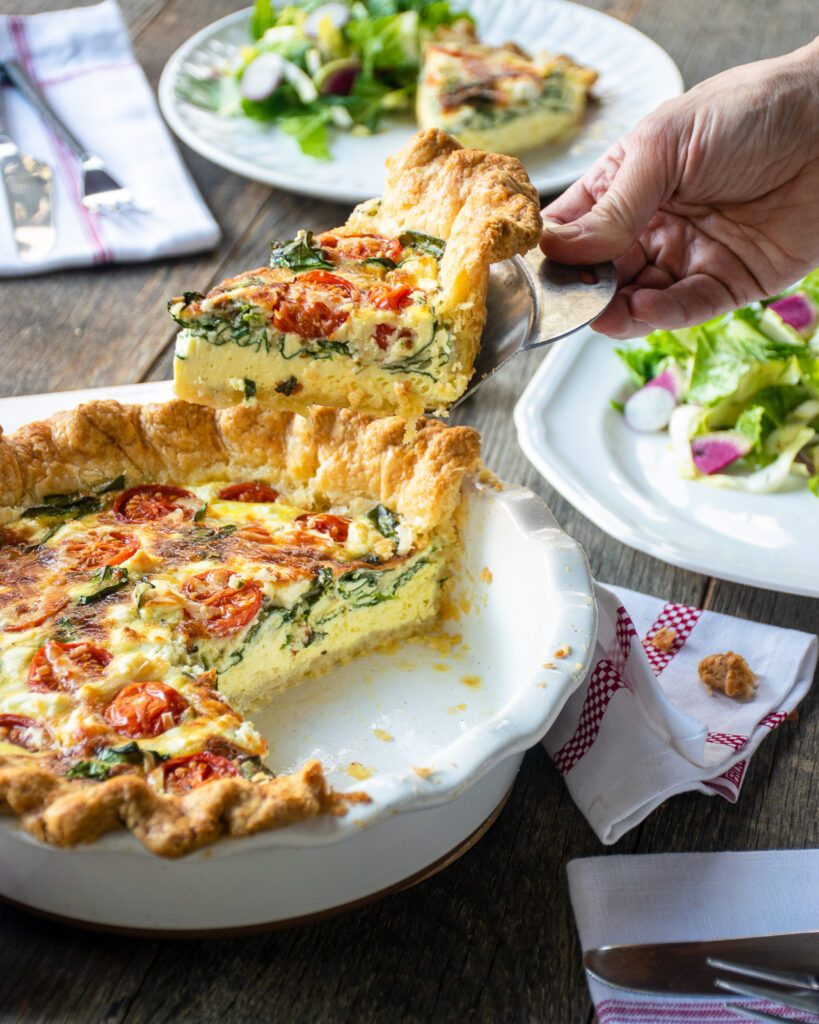 Do Real Men Eat Quiche?
I can remember back in the early 1980s when the phrase "Real Men Don't Eat Quiche" gained popularity. It was originally the title of a tongue-in-cheek book that defined masculinity and included several definitions of what real men should do and definitely should not do. I think when this book was published in 1982, it was the first I had ever even heard of quiche. I don't know if the simple baked egg in pastry dish was damaged by this scandalous declaration of its feminine designation, but as they say in the publicity business… there is no such thing as bad PR. So, for me and probably many others, this book put quiche on the map! Do real men eat it? Dare I say… yes!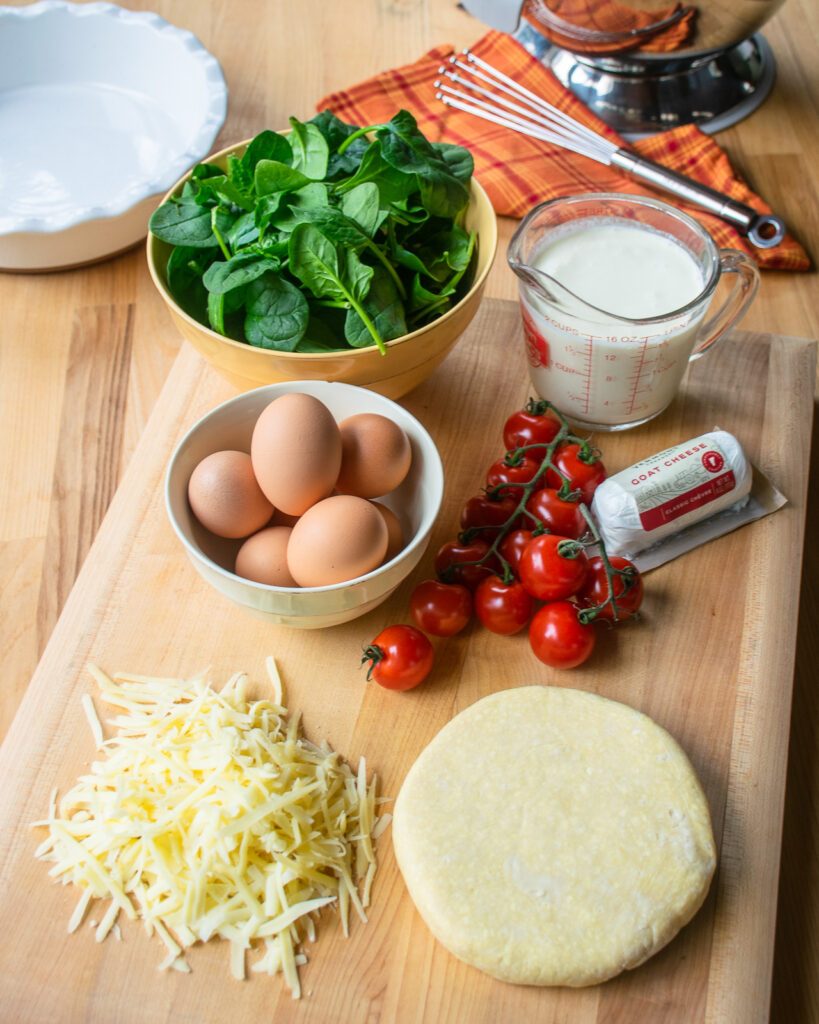 Ingredients for Quiche
Quiche is actually a very simple meal to make and can fit the bill for dinner or for an elegant brunch. It is basically a frittata with a pastry crust. It almost always includes some sort of cheese and a mix of vegetables, but of course can include meat as well. As such it's a pretty great way to use up any leftovers you have kicking around.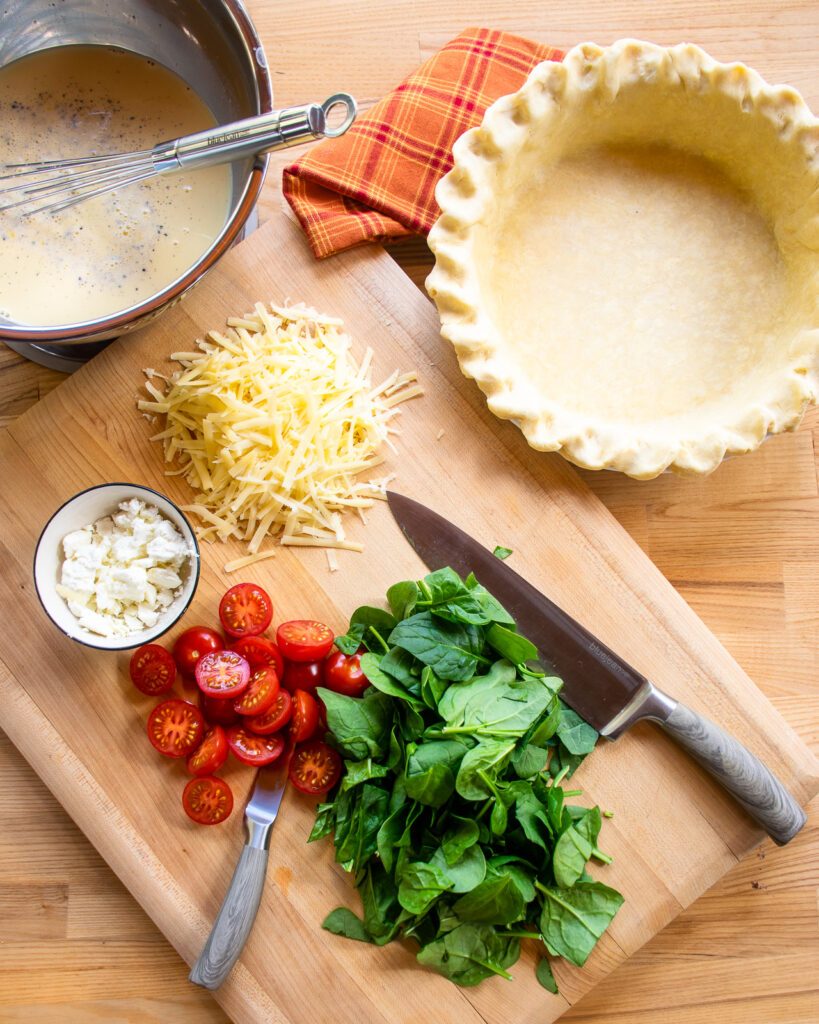 Quiche Florentine
Quiche Florentine is a quiche that includes spinach as a main ingredient. The word Florentine refers to Florence, Italy, where Catherine de Medici was born. Later in life, Catherine de Medici became the Queen of France and as Queen she imported her own cooks from Florence and apparently spinach seeds as well. Her cooks prepared spinach dishes for her regularly and as a result, dishes made with spinach became referred to as Florentine.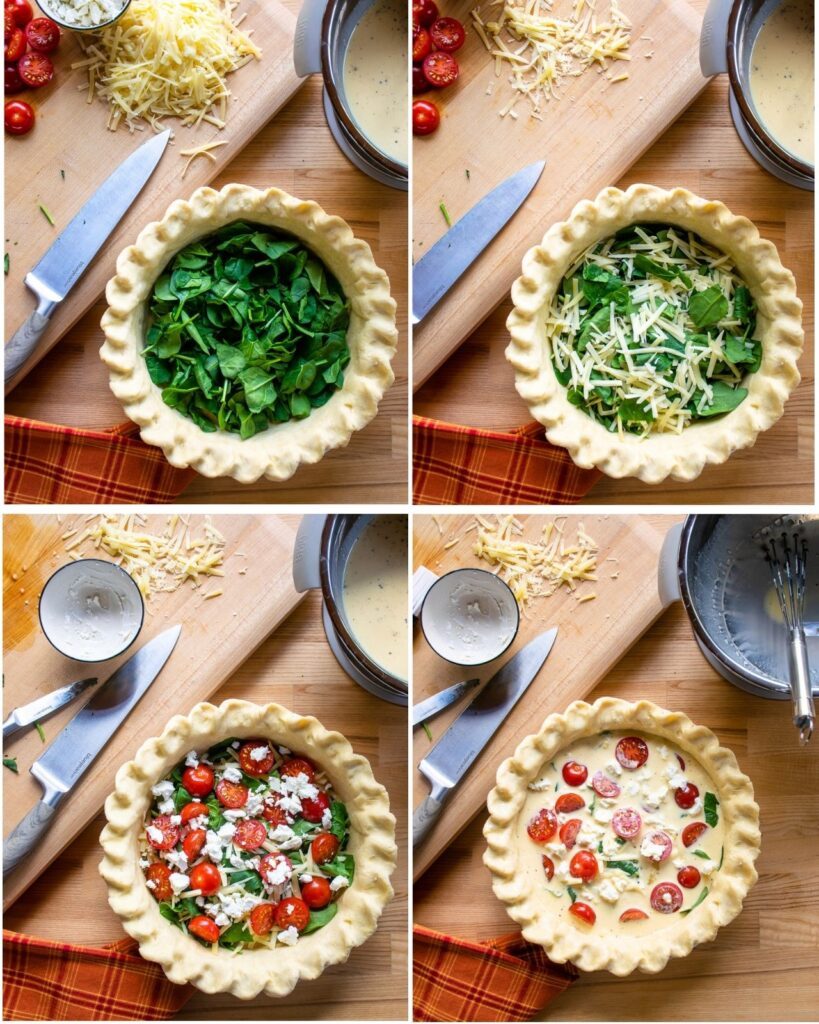 Quiche Variations
The most famous quiche of all is Quiche Lorraine. The Lorraine refers to Lorraine, France and always includes lardons (strips of fatty bacon). I don't know if that is because people from Lorraine have the good sense to season their foods with salty fatty bacon, but if I was from Lorraine I'd take it as a compliment. Once you have the basic quiche recipe, you can put any mixture of ingredients in that you like… as long as they are already cooked. If you add bacon for instance, make sure you've cooked the bacon first. The same goes for other ingredients – sausage, mushrooms, peppers, etc… The ingredients won't get much cooking in the egg custard, so make sure they are cooked first.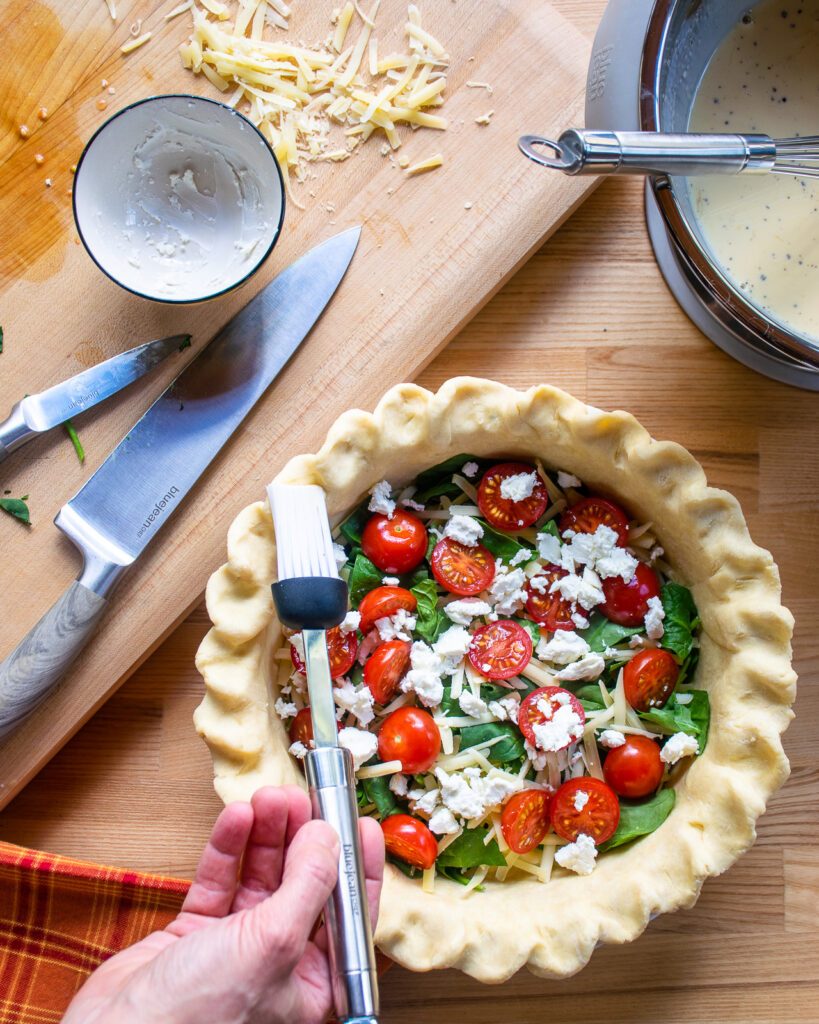 Pastry for Quiche
This recipe includes the ingredients to make your own pastry and I think it is well worthwhile. You can read about how to make pastry here. It's really not hard and does make a difference. If you're in a hurry, however, you can buy refrigerated pastry. One tip is to use two sheets of pastry rolled together – it forms a more sturdy crust that holds up better when you slice the quiche.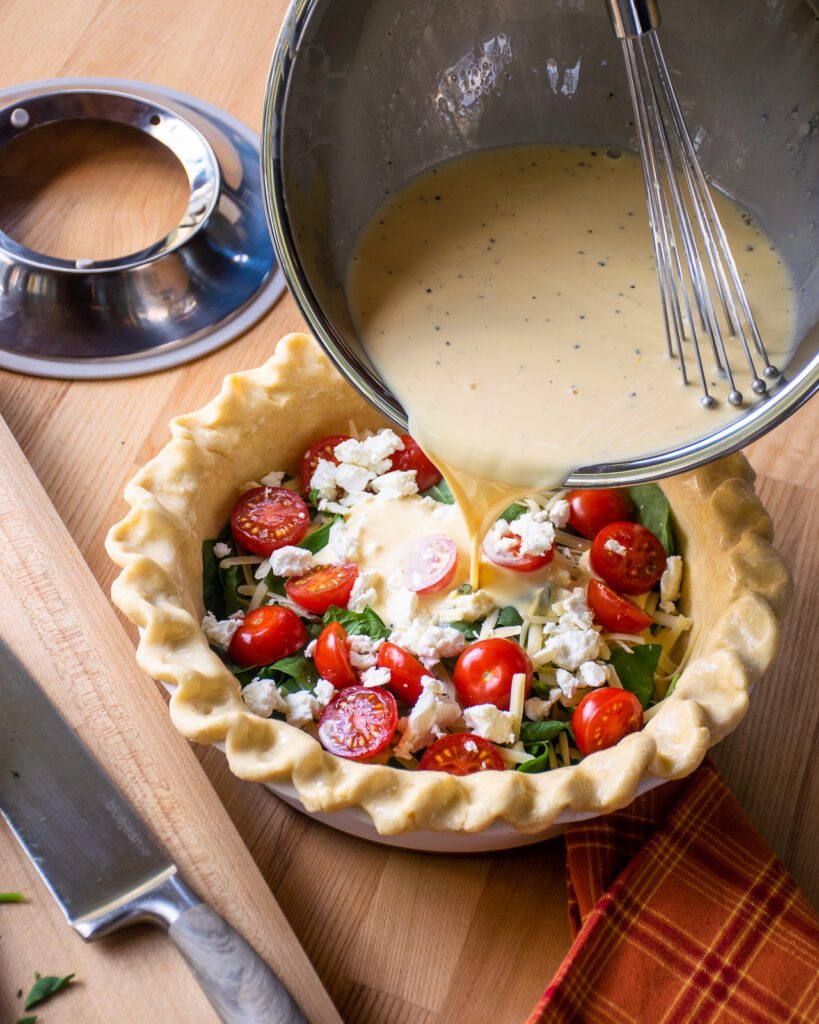 Cream, Half-and-Half, or Milk?
You do have options when you choose the dairy for quiche. If you're feeling decadent, go for heavy cream. If you don't want the quiche to be quite as rich, replace half the heavy cream with whole milk, or just use half-and-half instead. The heavy cream version will puff up a little more, but both versions are delicious.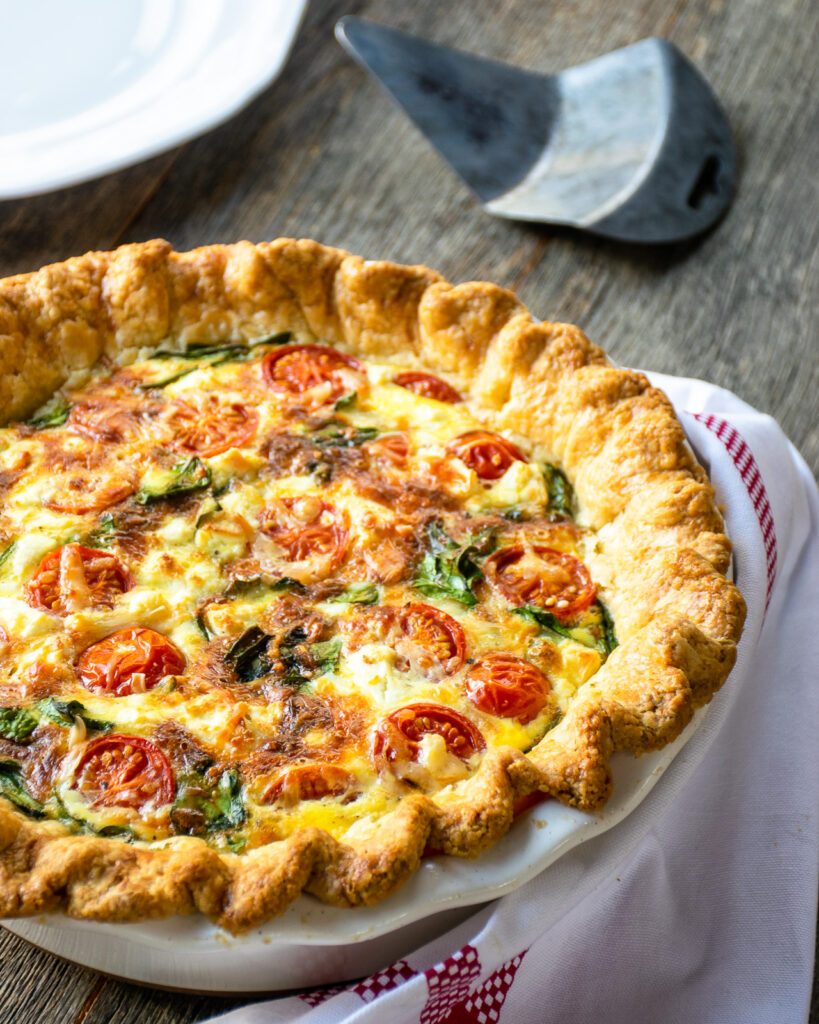 How to Freeze and Re-heat Quiche
Odd though it may seem, the best time to freeze quiche is before you bake it! That's right. First, freeze the crust in the pie shell. Then, pour in the filling and transfer the pie dish to the freezer, freezing until the surface of the egg custard is just barely set. Then, wrap the quiche really well, pressing the first layer of plastic wrap right down on the surface of the quiche. Wrap it again with more plastic and then foil before storing in the freezer for up to 3 months. When it comes time to baking, let it defrost in the refrigerator for at least 24 hours until it has fully thawed and then bake according to the recipe. 
You can also freeze a fully baked quiche, wrapped well, but the pastry could be soggy when it is baked. Re-heat a frozen baked quiche from frozen in a 350˚F oven for 25 to 30 minutes, covering with foil if the top starts to get too dark.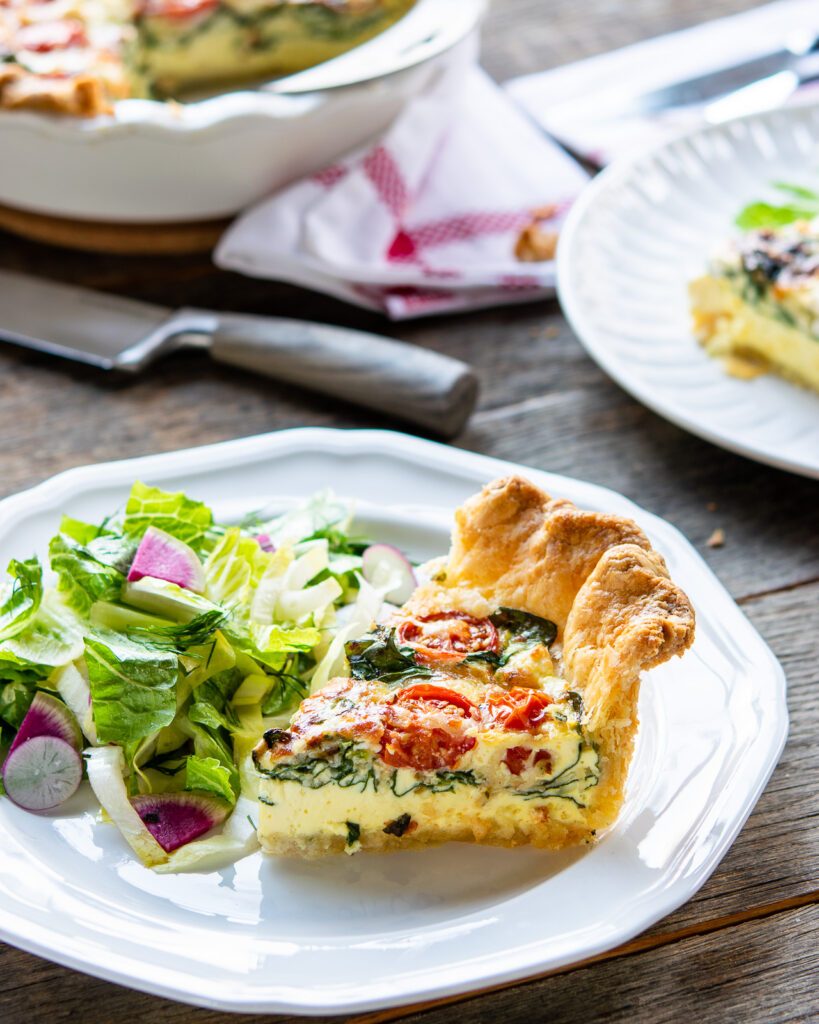 What to Serve with Quiche Florentine
Quiche may sound light, but it's actually quite a rich dish with buttery pastry, cream and eggs. I think serving a nice light green salad along with quiche is the right choice. If it's dinnertime, a nice glass of red or white wine is a nice accompaniment too.