This pumpkin cream cheese Bundt cake can be our little secret – for more than one reason. First of all, I don't like pumpkin. BUT… I love this cake. Please don't tell anyone – you'll ruin my "I don't like pumpkin" reputation. Secondly, this cake is not only gorgeous because of the Bundt pan in which it bakes, but also because of the tunnel of cream cheese that runs through the center of every piece. It's a decadent surprise for every guest, but no-one needs to know how easy it is to put together. You don't need a special filling pan – just a Bundt pan (a pan with a hole in the center that makes every cake bake in a doughnut shape). The trick to getting the cream cheese center is in creating a tunnel for it to sit in and then simply covering it with more batter. Both the batter and the cream cheese filling are firm enough for you to be able to do this very easily using a spoon. See the photos below for a visual step-by-step.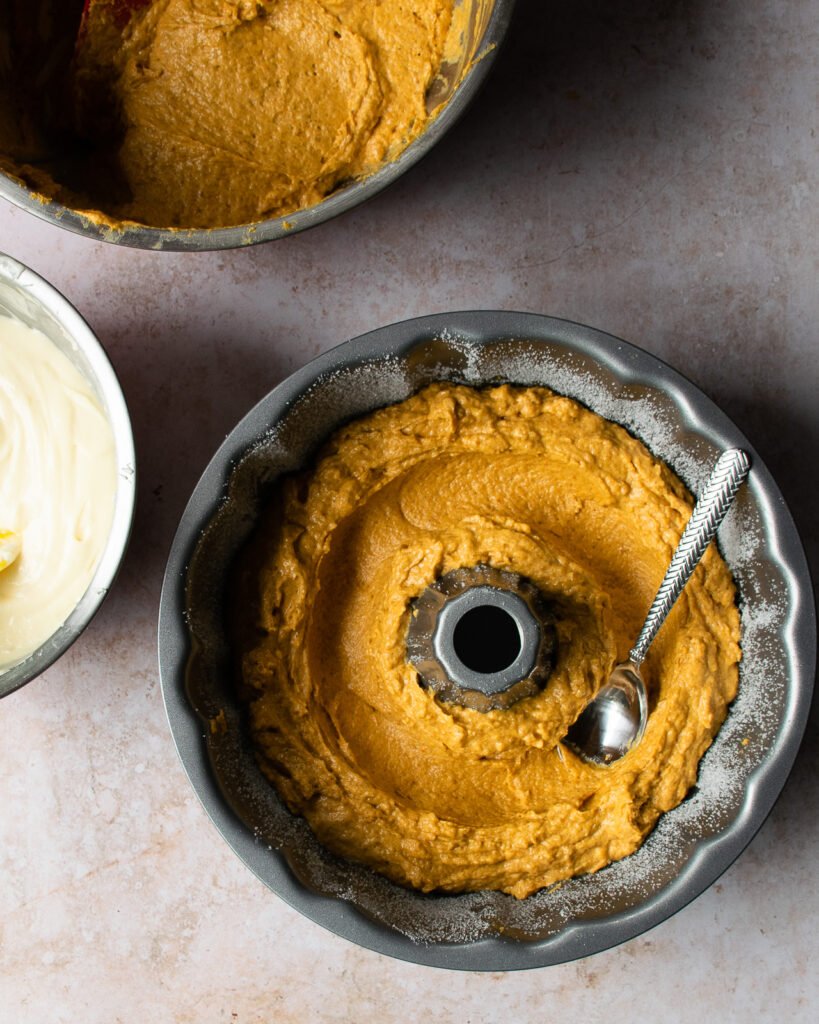 The first step is to fill the pan half full with pumpkin batter. Then, create a trench in the batter using the back of a spoon all the way around the cake.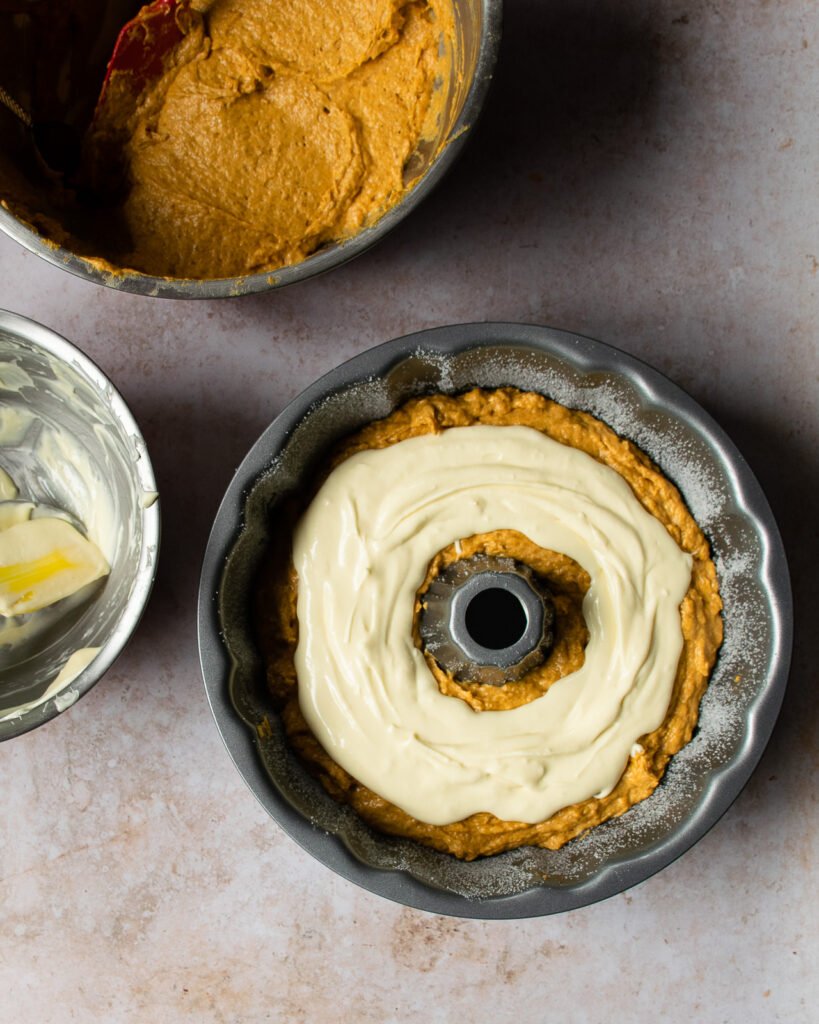 Then fill the trench with the cream cheese filling. If it starts to spill over a little, don't worry about it. Just push it back towards the center and make sure to push some batter from above down the side of the pan in the next step.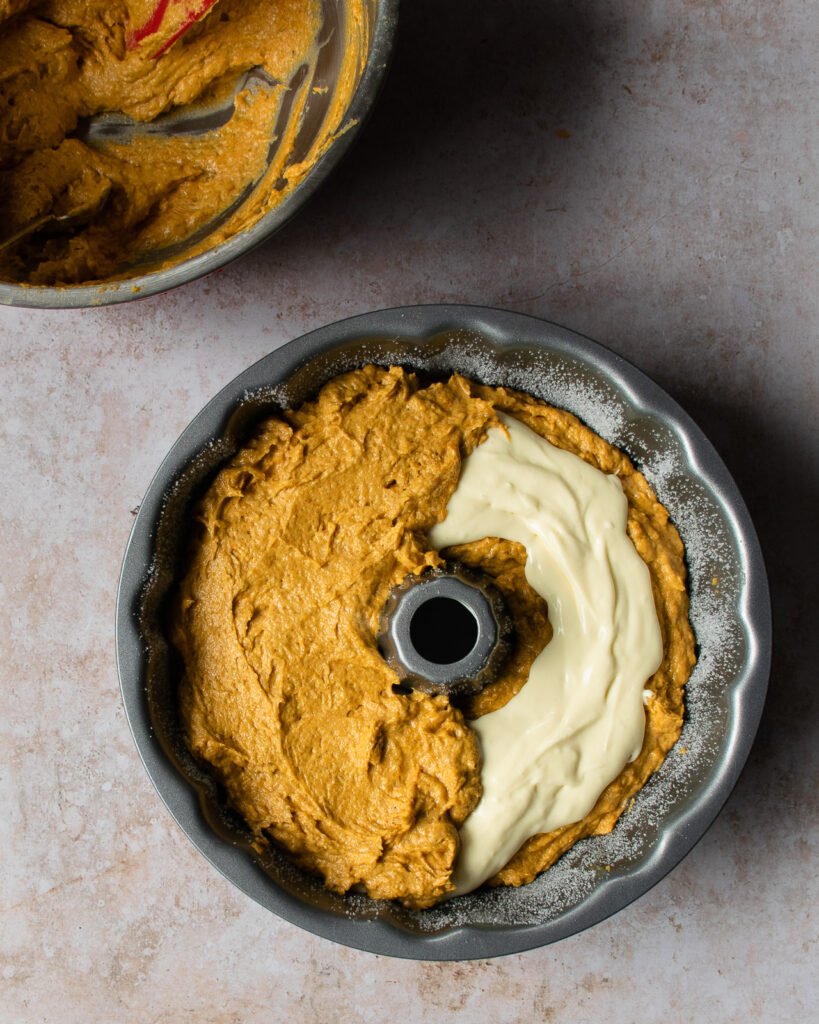 Pour the remaining pumpkin batter on top of the cream cheese, making sure the bottom batter and the top batter touch both at the center of the pan and around the edge of the pan.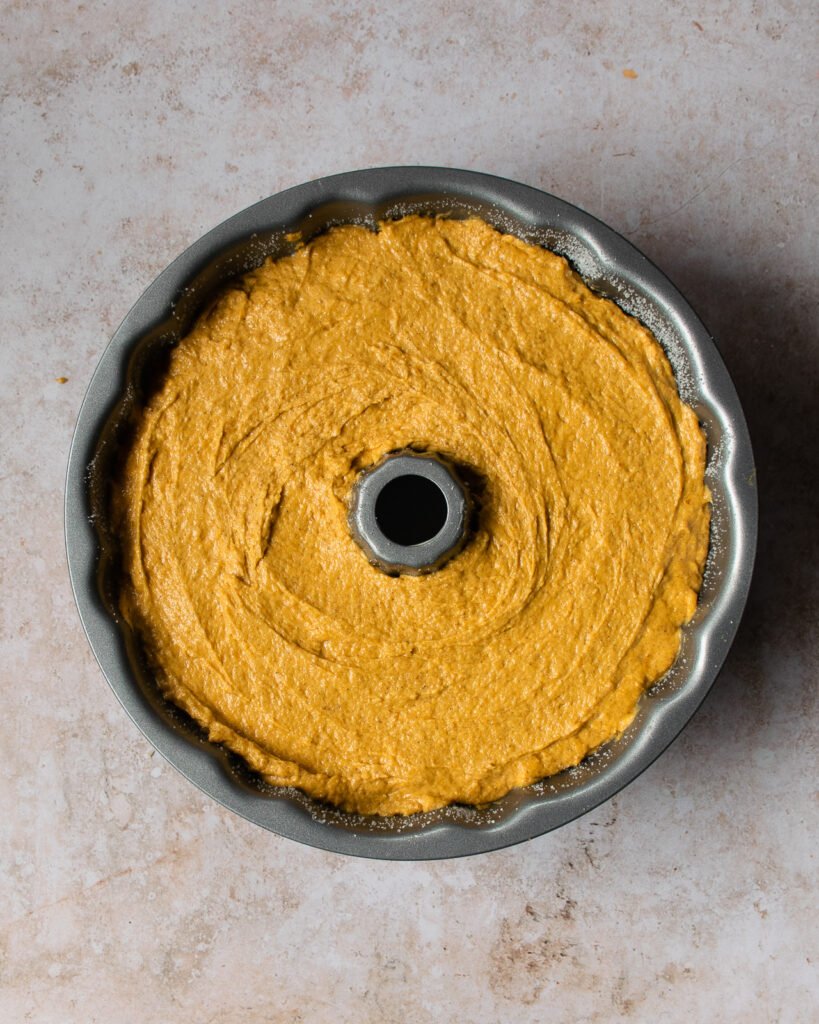 Then, it is ready to bake.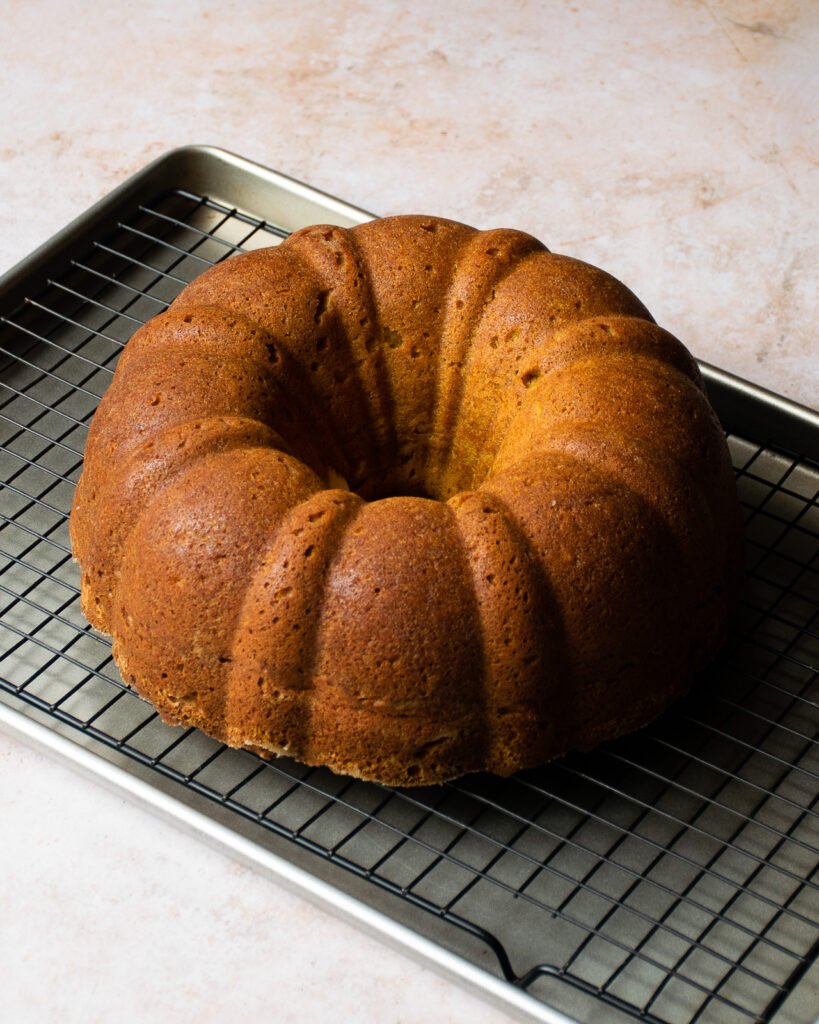 Once you're ready to glaze the cake, do put it on a cooling rack over a sheet pan. The sheet pan will catch all the drips and extra glaze. Once the glaze sets a little, you'll be able to scrape up any unused glaze and glaze it a second time.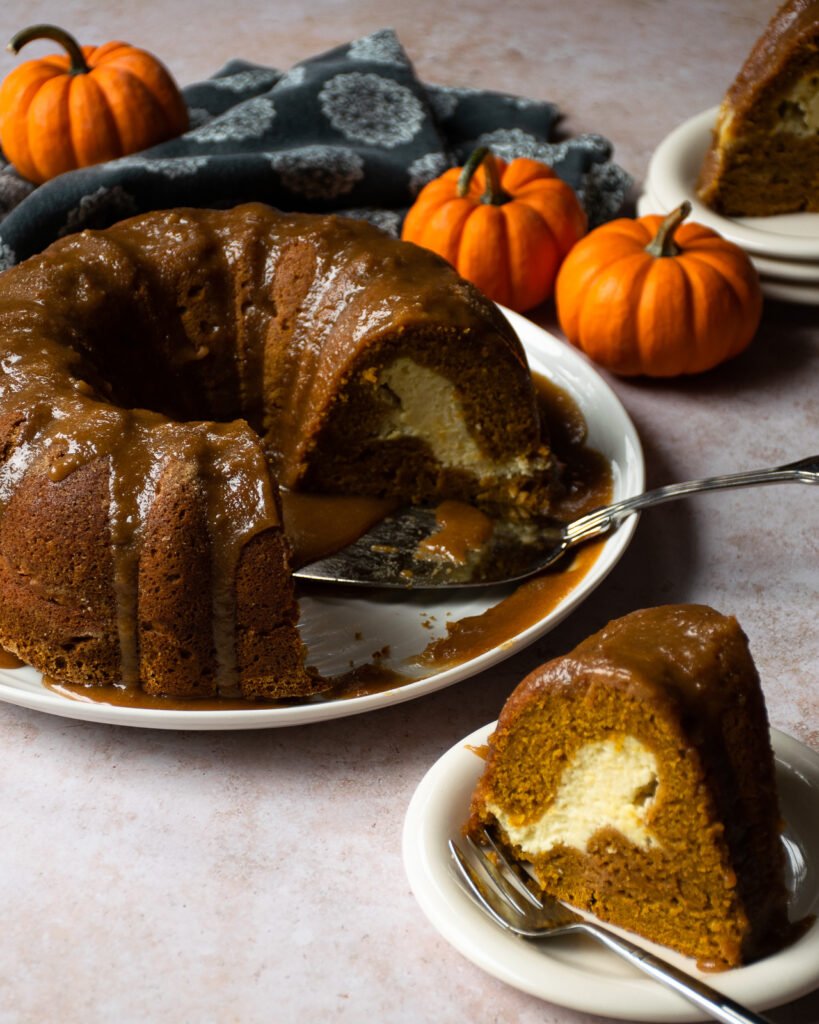 This pumpkin cream cheese Bundt cake also freezes well – just wrap it carefully a couple of times in plastic wrap before freezing. Try to remember to defrost it a good 8 hours or so before you'd like to enjoy it again. It's also a good idea to slice the cake before you freeze it – just in case you'd like to defrost just a couple of pieces at a time. This decadent dessert won't let you down.