Four-Ingredient Frosting
There are only four ingredients in buttercream frosting, so it's really important that they be the right ingredients. What does that mean? It means that you should use good-quality, unsalted butter. After all, it's not called "buttercream" for no reason. Butter is the most important ingredient and it should be fresh, delicious and unsalted. We're going for sweet, not salty frosting. Using the right ingredients also means using pure vanilla extract, rather than artificial. This plain buttercream recipe is only flavored with vanilla, so let's make sure it's the best vanilla flavor we can get.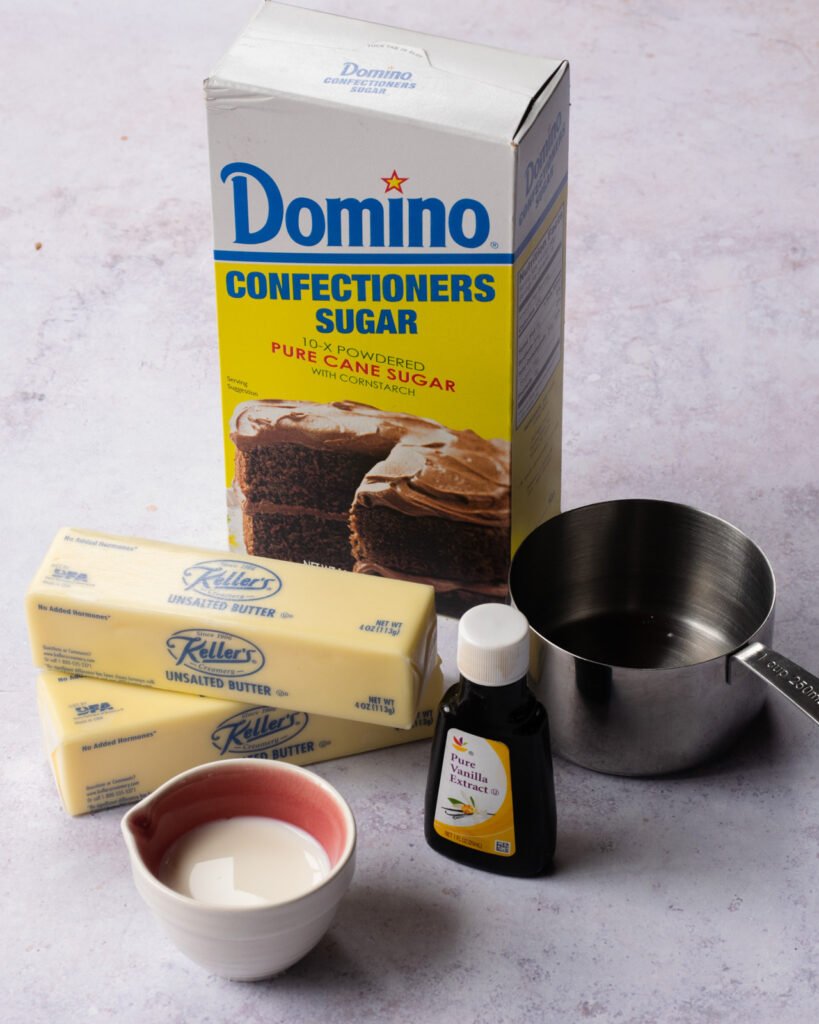 Creaming the Butter and Sugar
Creaming the butter is the most important step in this process and doing it properly starts with having the butter at the right temperature. It should be room temperature (or around 65ºF) and soft enough to hold your fingerprint indentation before you start beating it. Leave it out on the counter for at least 30 to 90 minutes so that it can soften properly. Then, cream the butter and sugar together with a mixer on medium speed (stand mixer or hand mixer) until it is truly light and fluffy. It should have increased in volume and be pale light yellow in color (how pale depends on the color of your butter).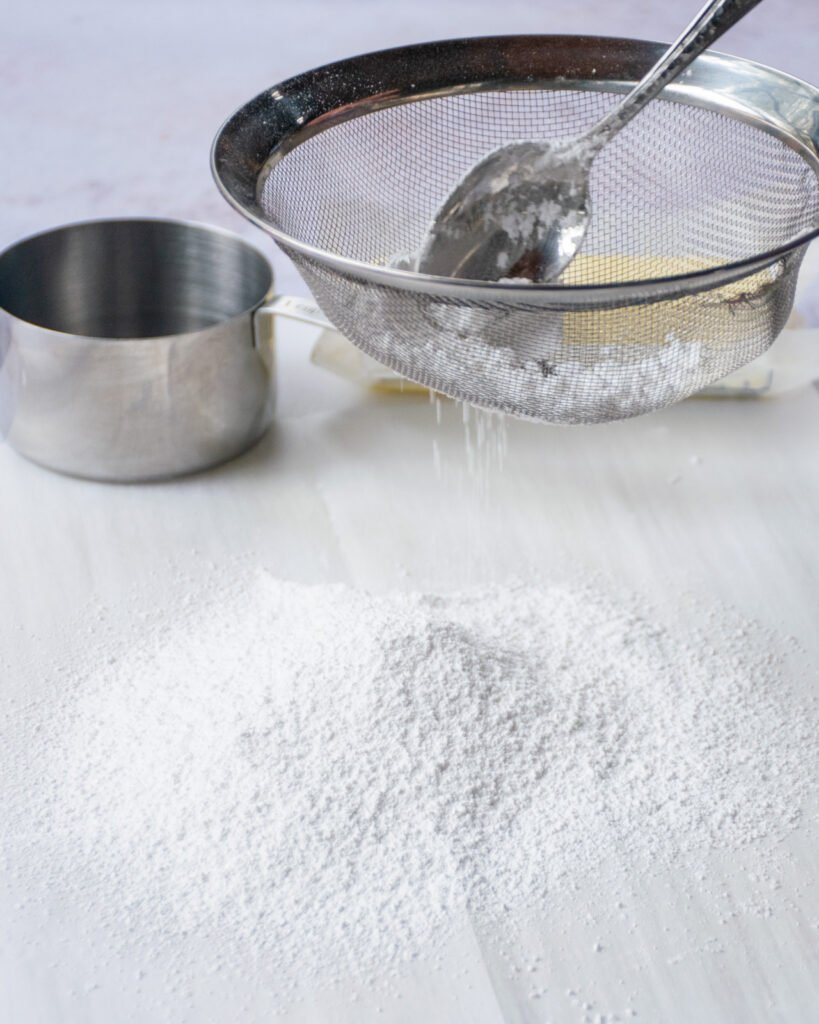 Powdered Sugar
Use powdered or confectioner's sugar instead of granulated sugar for buttercream frosting. Granulated sugar will leave you with grainy frosting. Powdered sugar will melt into the butter evenly, sweetening it to perfection. Sift your powdered sugar before measuring it to get the most accurate measurement and to remove any lumps.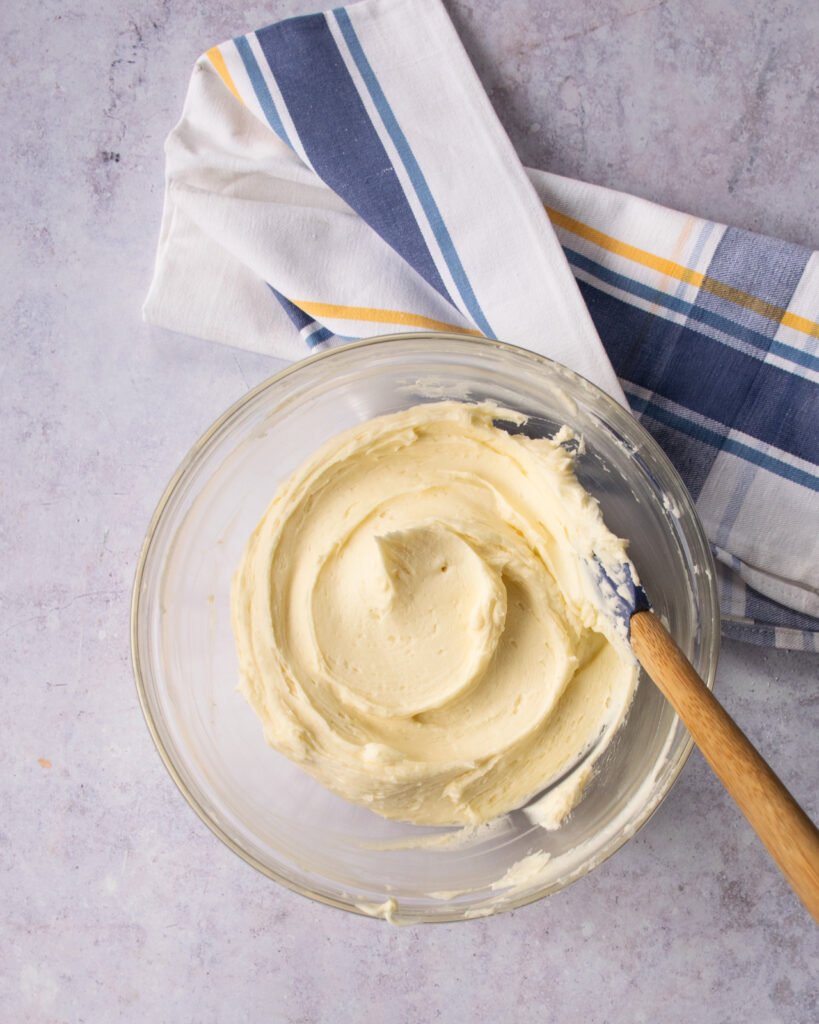 Flavored Buttercream
If you want to flavor your buttercream frosting with something other than vanilla, you can beat in different flavored extracts or some cooled melted chocolate at the end.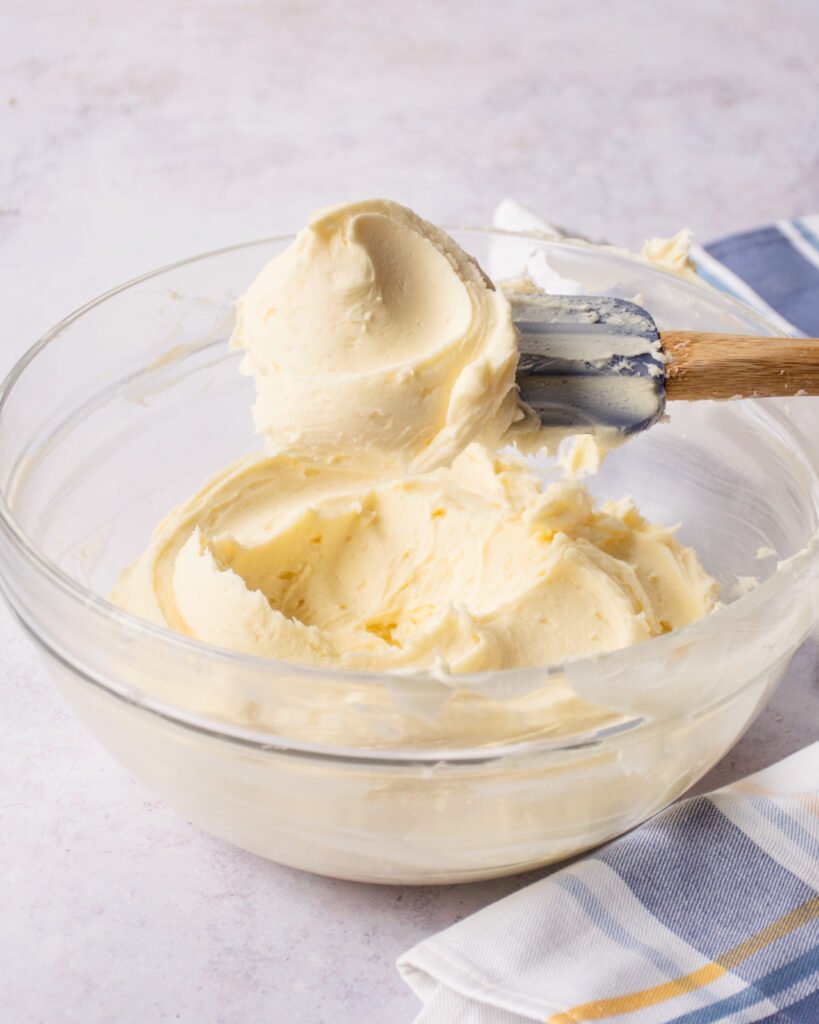 Making Buttercream Ahead of Time
You can make buttercream frosting ahead of time. Store it in the refrigerator, but remember to remove it from the fridge at least an hour before you want to frost your cake or cupcakes. Cold butter cream frosting just won't spread evenly and will break your heart. Once it has warmed a little, beat it again to loosen it up before using it. Of course, if you're just enjoying the buttercream on a spoon… you don't have to wait any time at all. 😉