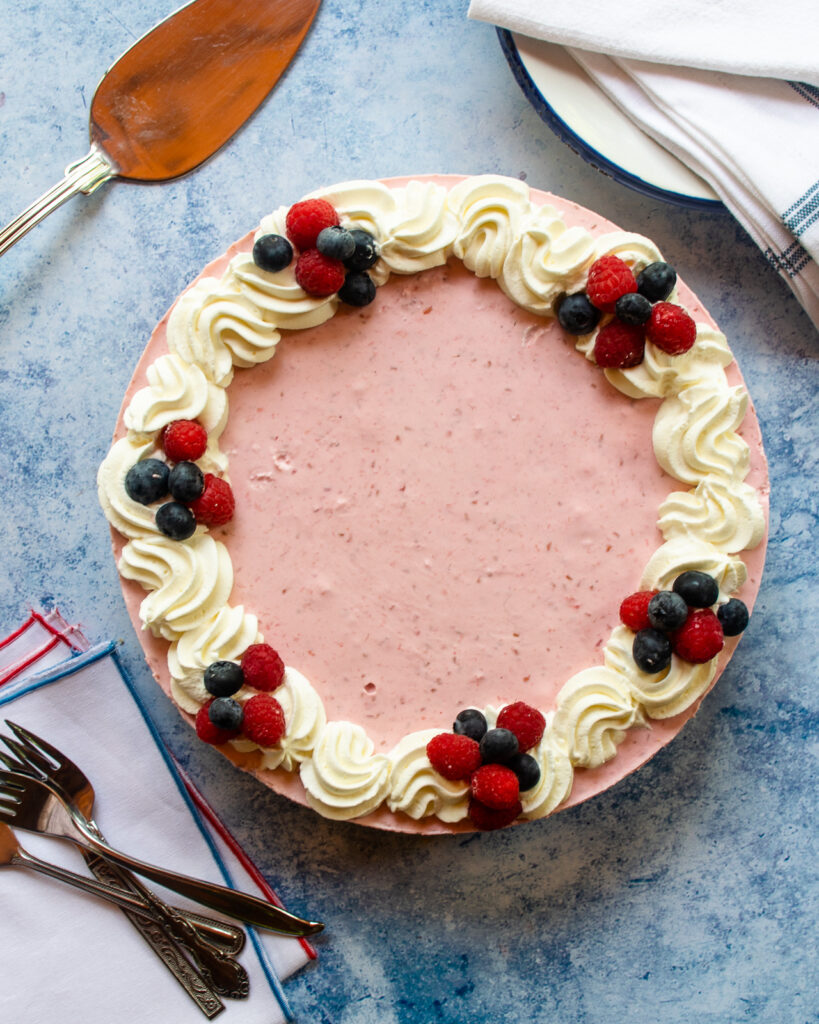 How is a No Bake Cheesecake Different?
It's nice when a name explains it all, isn't it? A no-bake cheesecake is exactly that… a cheesecake that doesn't require baking. Instead of including eggs in the cream cheese batter that get cooked and solidify to provide the structure of the cheesecake, a no bake cheesecake relies on chilling the cream cheese and whipped cream enough so that it doesn't require baking. What it does require is a cool fridge and plenty of time to set up firm in the fridge. A no bake cheesecake is also a cheesecake that you serve cold, right out of the fridge, and return to the fridge right away if you have any leftovers.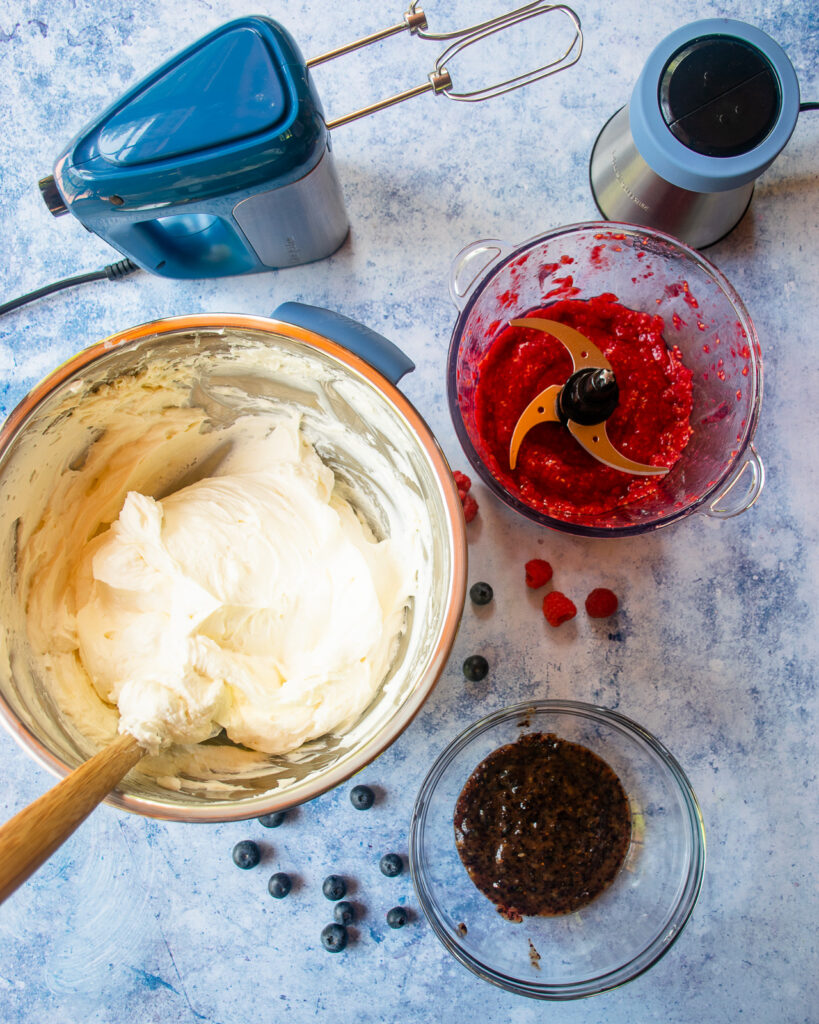 Making the Cheesecake Base
Because this is a layered no bake cheesecake, you'll make a base batter and then divide that batter into thirds, flavoring two of the three batters with berries. This recipe has a blueberry layer, a raspberry layer and a plain vanilla layer so that we have three distinct colors to layer on top of each other, creating a cool look when you slice into this no bake cheesecake. You can use a hand mixer, stand mixer or food processor to make your base.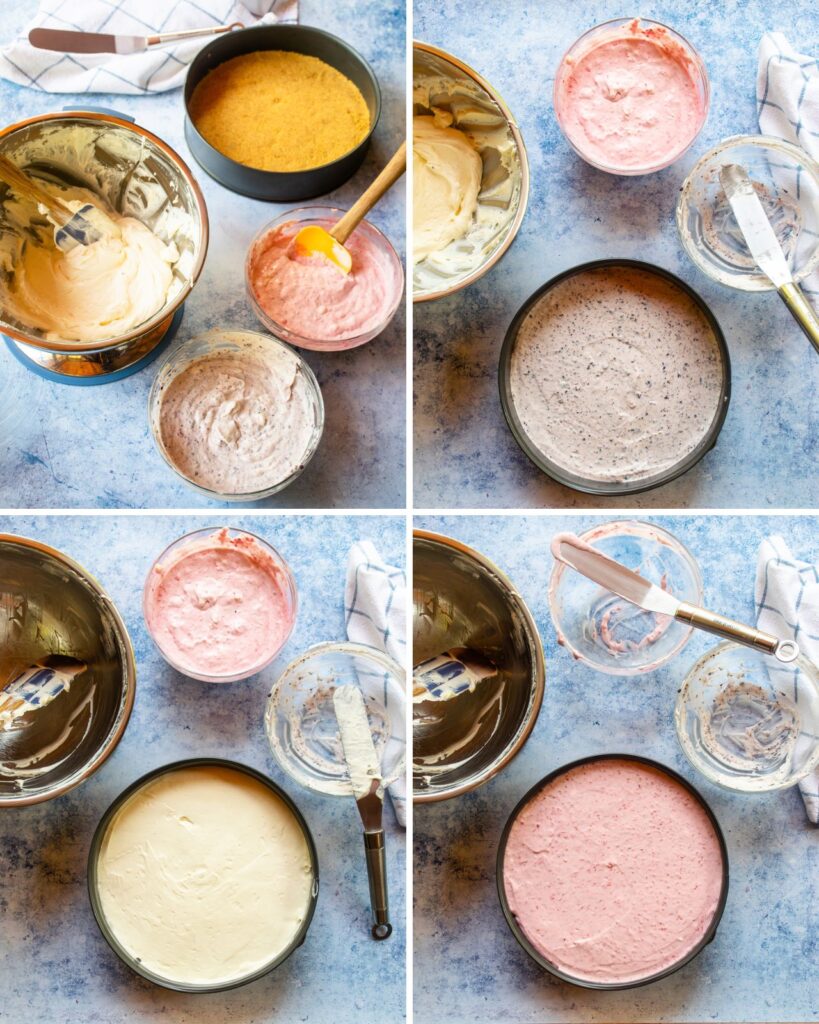 Making a Layered No Bake Cheesecake
Once you have your three separate batters, simply layer them on top of the crust, smoothing each one out as you go. There's no need to chill the layers in between layering, but you can if it makes you feel more comfortable. You can also layer the colors any way you like. I like the white layer in the middle to separate the two colors, but you can decide what layer you want on top based on how you are going to decorate the cake.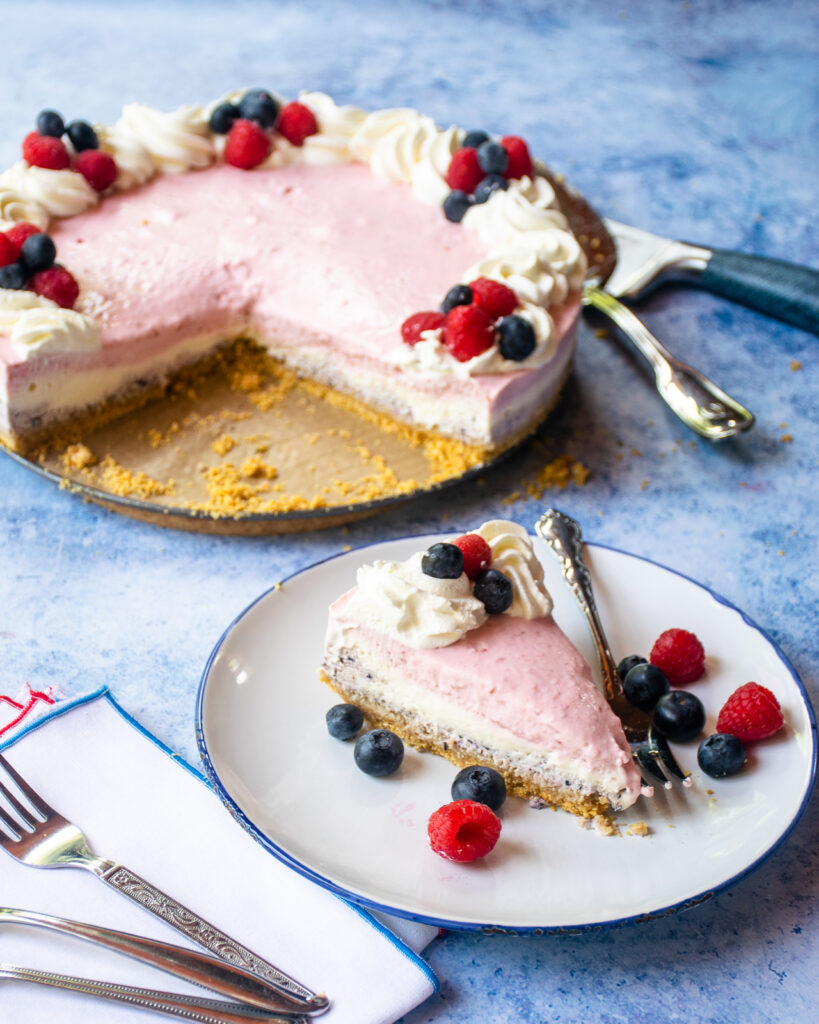 How to Slice a No Bake Cheesecake
When it comes to slicing the cake, first rule is to make sure the cake is really, really cold. You can even chill it in the freezer for 30 minutes before serving which will make the slicing even easier. Otherwise, have a hot, wet, clean kitchen towel that you can use to wipe the knife in between slices so that you get the cleanest slice and best look at the three layers. Then, just pass the forks around and enjoy!