There is nothing quite like the aroma of these scones baking in your oven first thing in the morning. Well… there is the sensation of breaking a warm freshly-baked scone open and spreading a little butter on top before popping it into your mouth where the scone gently crumbles. That's a pretty great experience too!
Annie's been making these scones for as long as I can remember. She adapted this recipe from an old Martha Stewart scone recipe, but has made some tweaks of her own and tried innumerable fruit combinations that have all been delicious – cranberry and orange, banana and blueberry, strawberry and rhubarb and the classic lemon and blueberry to name a few. She's become a pro at making these scones and can practically make them in her sleep. They are not difficult to make, but there are a few tips that can help you make them in your sleep too!
The first thing to understand is how much to cut the butter into the dry ingredients. Below is a photo of what I mean when I say the mixture should look like coarse meal. There should still be chunks of butter left in the mixture – they can be randomly sized, but no bigger than a pea. I find it easiest to pinch the butter into the dry ingredients with my fingers. This ensures you won't over-mix the butter and you have constant knowledge of the size of the butter cubes as they get smaller.
After you've mixed the buttermilk into the dry ingredients and it's become a shapable dough, you need to understand how to shape the dough and mark it for cutting. It is Martha's original recipe that shapes the scone dough into a log and then scores it into triangles. I really like this technique because it allows you to cut the log into sections to freeze, rather than freezing ten scones altogether. I like to portion out the scones into sections of two, wrap them and freeze them so that I can easily pull one section out of the freezer and bake just two scones at any time. Why? Because if I baked ten scones, I'd eat at least 5 of them immediately!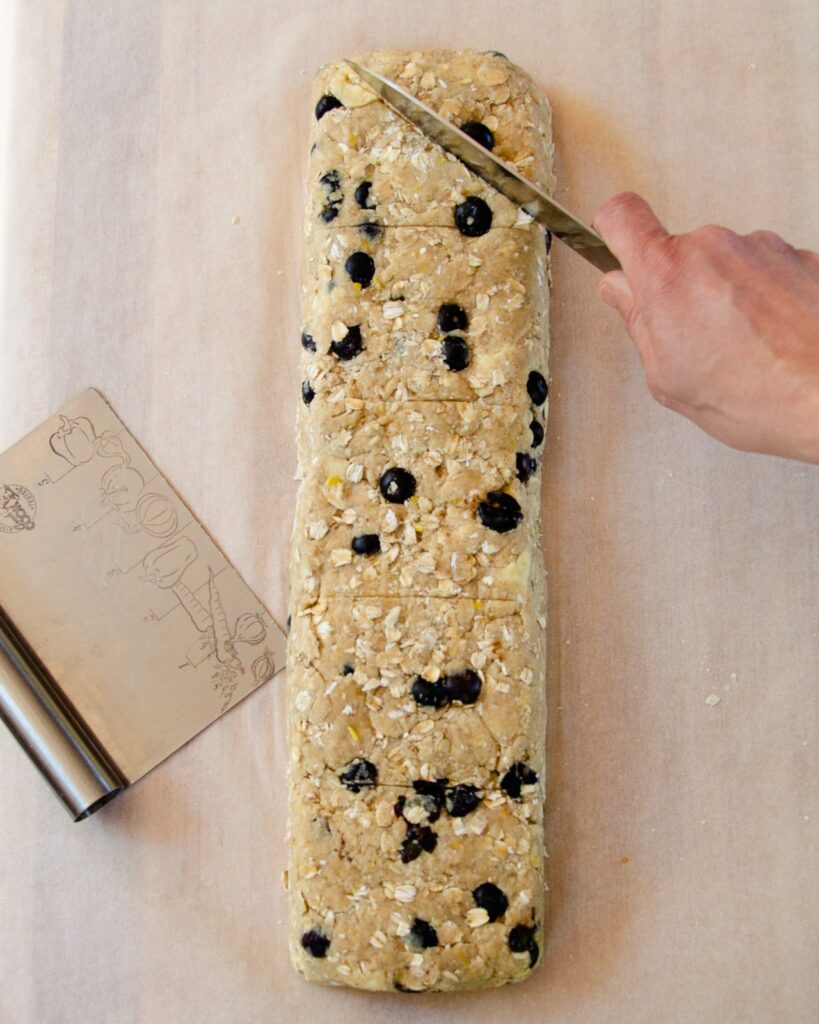 Keeping the scones in the freezer has two benefits. First of all, the scones bake better if they go into the oven cold – it takes the butter more time to melt and by the time it does, the proteins have set enough to keep the shape of the scone intact, preventing it from flattening. Secondly, it means you can make a batch of scones one day and have several little packages of scones ready and waiting for you to bake any morning you feel like one, or if you have company staying with you.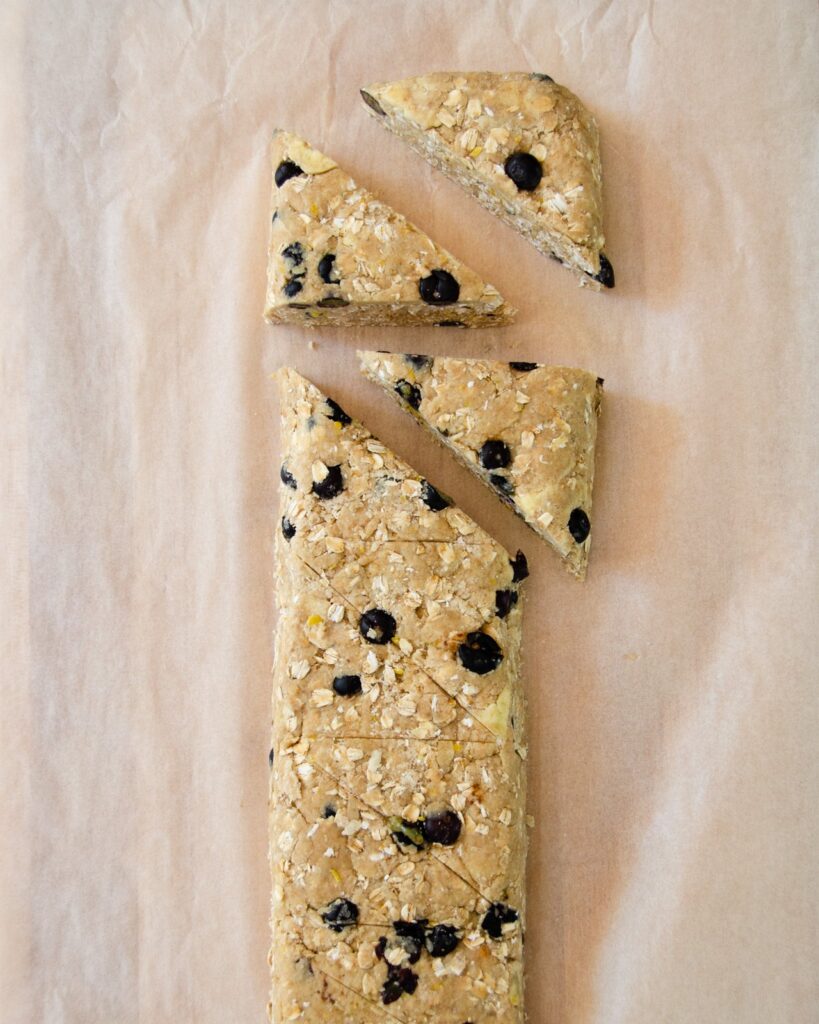 The baking is the easiest part, but I do like to bake them on a parchment lined baking sheet. It's completely unnecessary, but it does save you a little scrubbing should any of the fruit fall out of the scones and burn on the pan. No one wants to scrub a pan in the morning, especially after the extraordinary aroma has filled the house and you've had the extreme pleasure of one of these morning scones melting in your mouth.