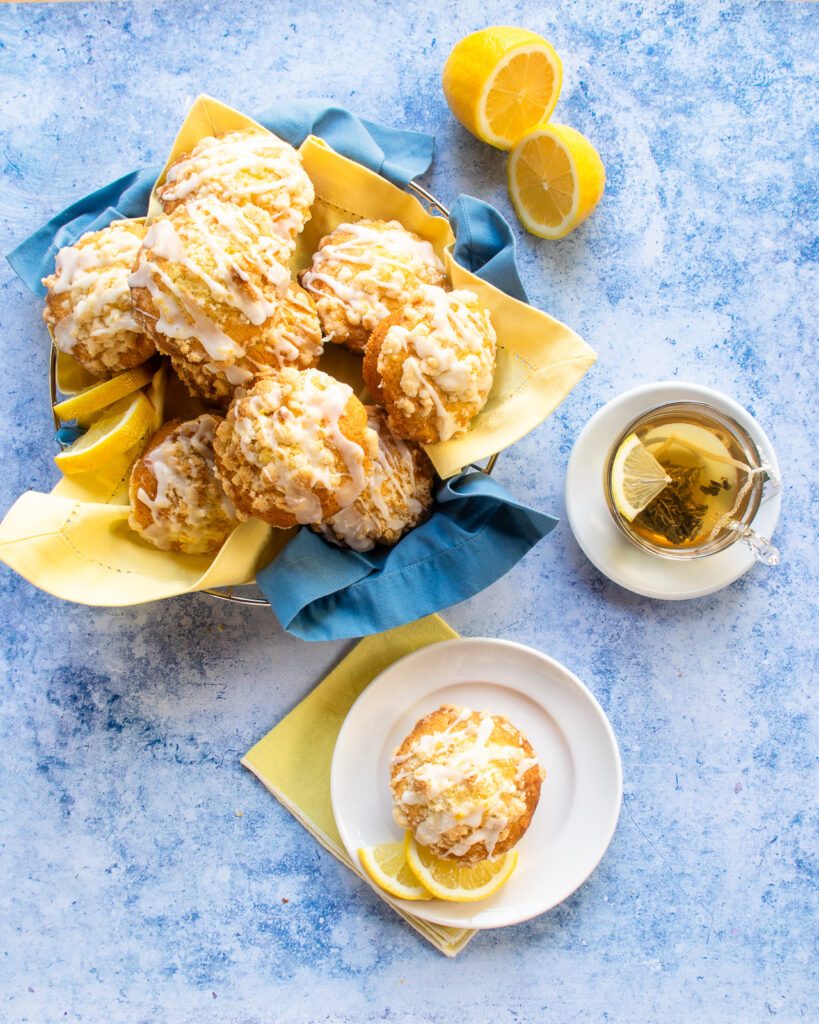 Easy Lemon Muffins
Lemon streusel muffins are a delicious and easy-to-make breakfast or snack that is hard to resist. I can tell you that from personal experience because I live in a household of two and this recipe makes twelve muffins! These muffins are bursting with tangy lemon flavor, the crumbly streusel topping adds a sweet crunch and a tangy lemon drizzle finishes them off and takes them over the top. Lemon muffins are a breeze to make, and the ingredients are simple and easy to find. All that muffin-making really entails is combining the dry ingredients with the wet ingredients and not mixing too much. Scoop the batter into the muffin tin, filling each cup about two-thirds of the way full. Then add the streusel topping before baking.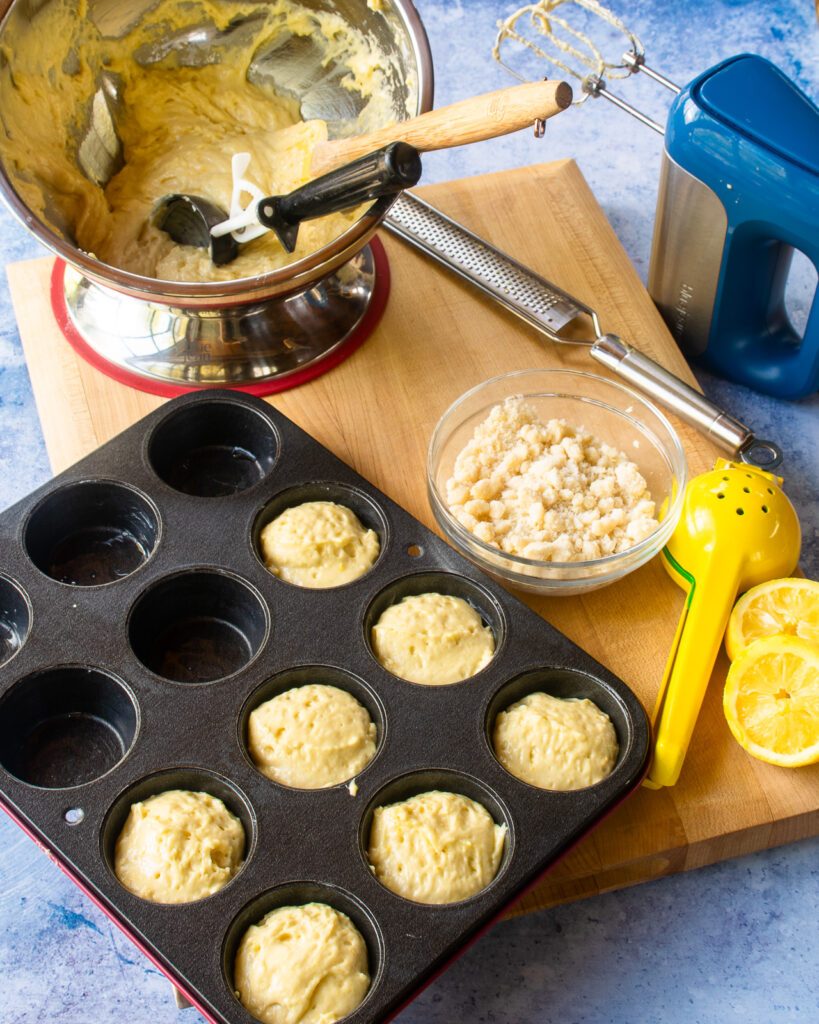 Muffin Baking Tips
Before we dive into the streusel topping, let's go over some muffin baking tips. First, make sure your ingredients are at room temperature before you start mixing them together. This will ensure that everything combines evenly and the muffins will rise properly.
Second, don't over-mix the batter. Over-mixing can lead to tough muffins with large air pockets, which is not what you want. Instead, mix the batter until the ingredients are just combined.
Third, be sure to fill each muffin cup about two-thirds of the way full. This will give your muffins room to rise without overflowing.
Finally, bake the muffins at a very high temperature for the first stage of baking and then lower the heat for the remainder of the time. This will help ensure you get the nice dome on top of the muffin, giving it that true bakery appearance.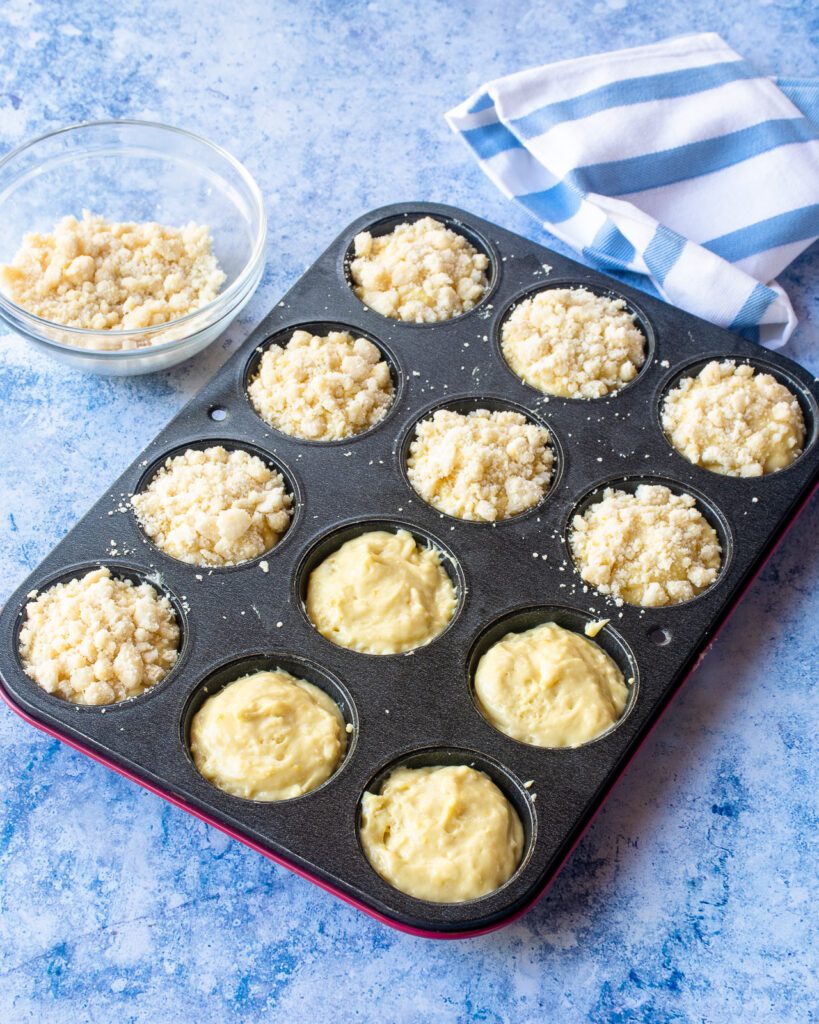 Streusel Topping for Lemon Muffins
Now, let's talk about the streusel topping. To make the streusel, mix together flour, sugar, lemon zest and melted butter until the mixture is crumbly. Then, sprinkle the streusel over the top of each muffin, making sure to cover the entire surface.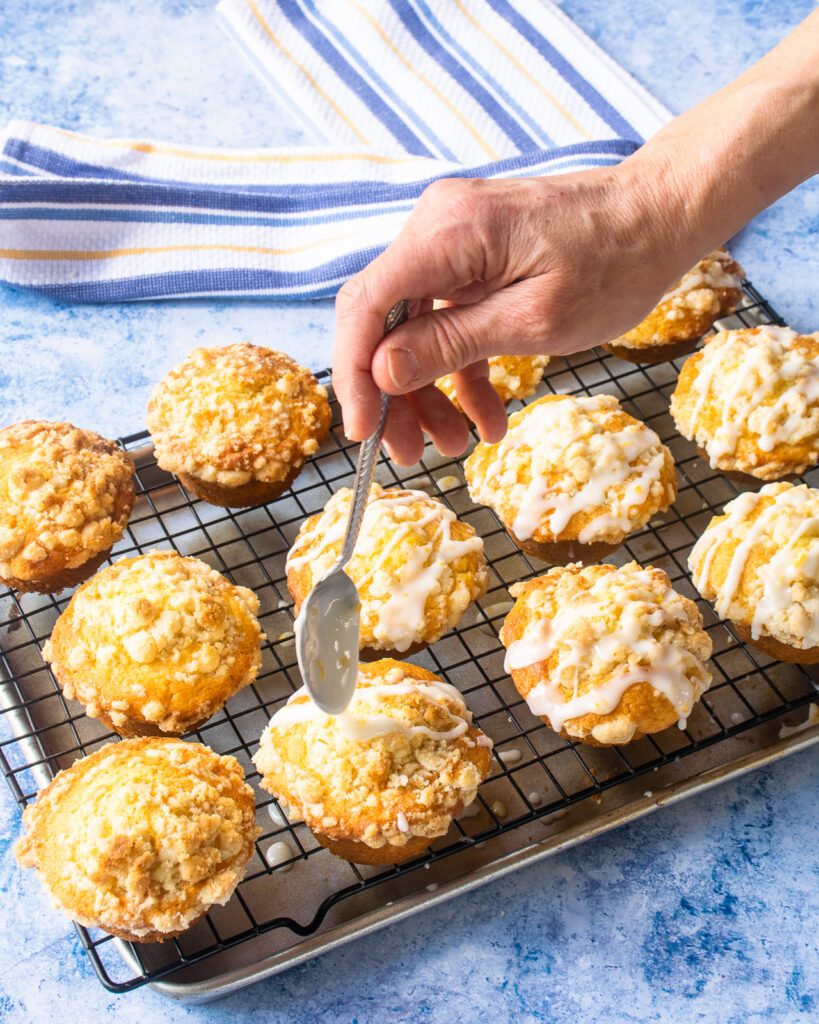 Lemon Drizzle
But wait…there's more! The final step – drizzling with the lemon glaze – really is optional, but it does add an extra tangy sweetness to your lemon streusel muffins. In a small bowl, mix together powdered sugar, more lemon zest and lemon juice until the mixture is smooth and pourable. Drizzle the glaze over the top of each muffin, using a spoon or a piping bag. And there you have it – delicious, tangy lemon streusel muffins with a sweet and crunchy topping and a tangy lemon drizzle. These muffins are perfect for a lazy Sunday morning breakfast or the perfect coffee break. Enjoy!