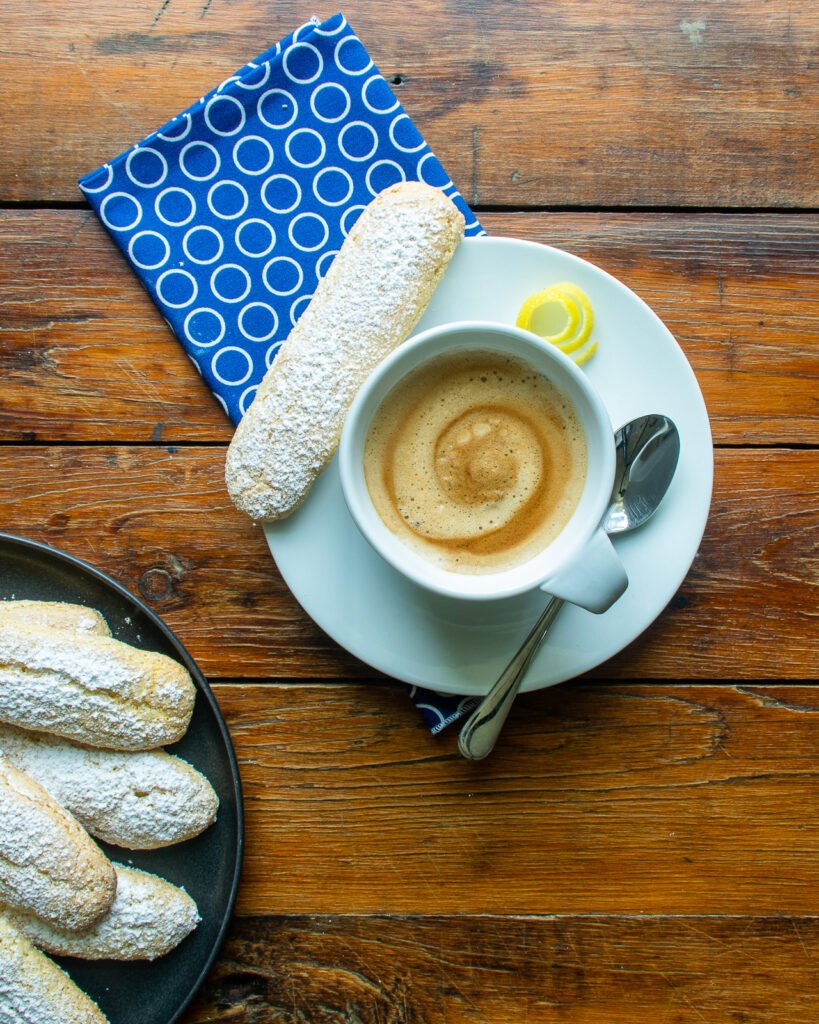 What are Lemon Lady Fingers?
Lady fingers are small sponge cake style biscuits that are long in shape, supposedly looking similar to a lady's fingers. While I agree that they are the shape of a finger, those fingers are pretty wide and might as well be called farmer's fingers in my book! I suppose their delicate texture and flavor would be misrepresented if named farmer's fingers, so we'll stick with Lady Fingers for now. They are also known as Savoy Biscuits or Savoiardi, boudoir biscuits, sponge biscuits and Naples biscuits, but you might know them best as an essential component of a favorite Italian dessert called Tiramisu. If you're reading this recipe, chances are you want to make Tiramisu, but have had trouble finding Lady Fingers to buy. Well, once you try making your own, you probably won't buy them again. These biscuits are delicious in Tiramisu, but also very enjoyable on their own, especially with the lemon flavor added.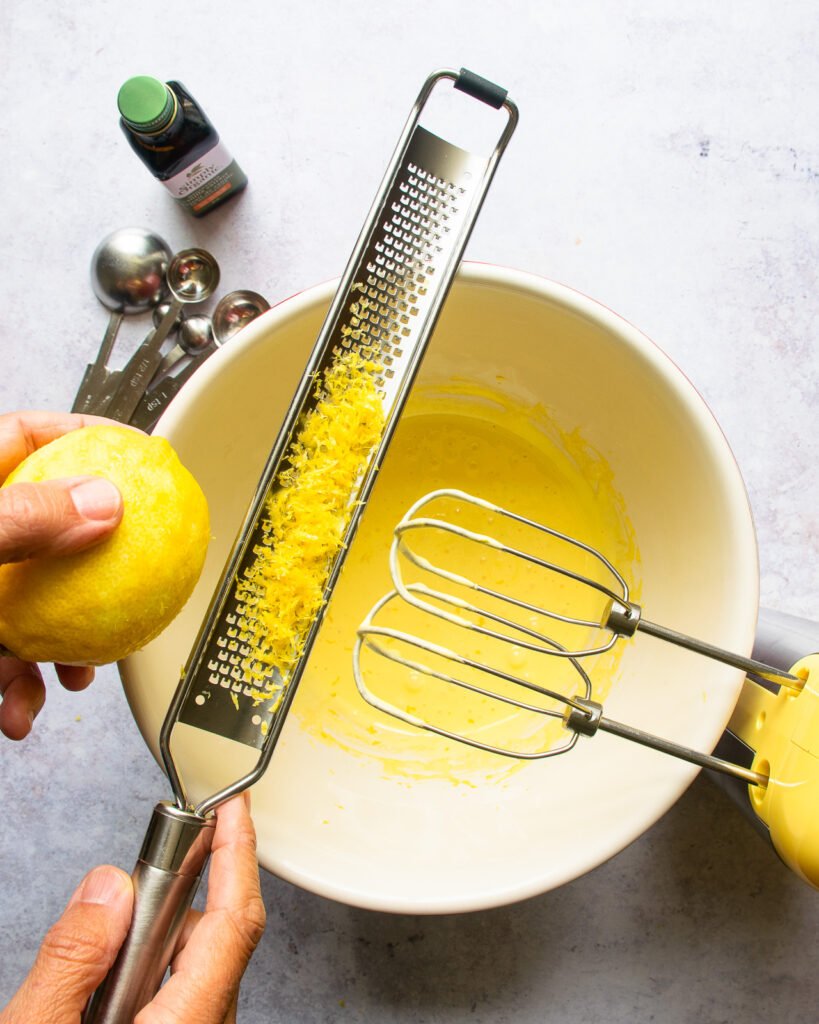 Lemon Lady Fingers
The lemon flavor is added simply in the form of lemon zest, very finely grated. A microplane is the easiest way to zest the lemon for this purpose since it grates it into very fine pieces. Simply add the lemon zest to your beaten egg yolk and sugar mixture, along with a little vanilla and that is all the flavor these Lady Fingers need.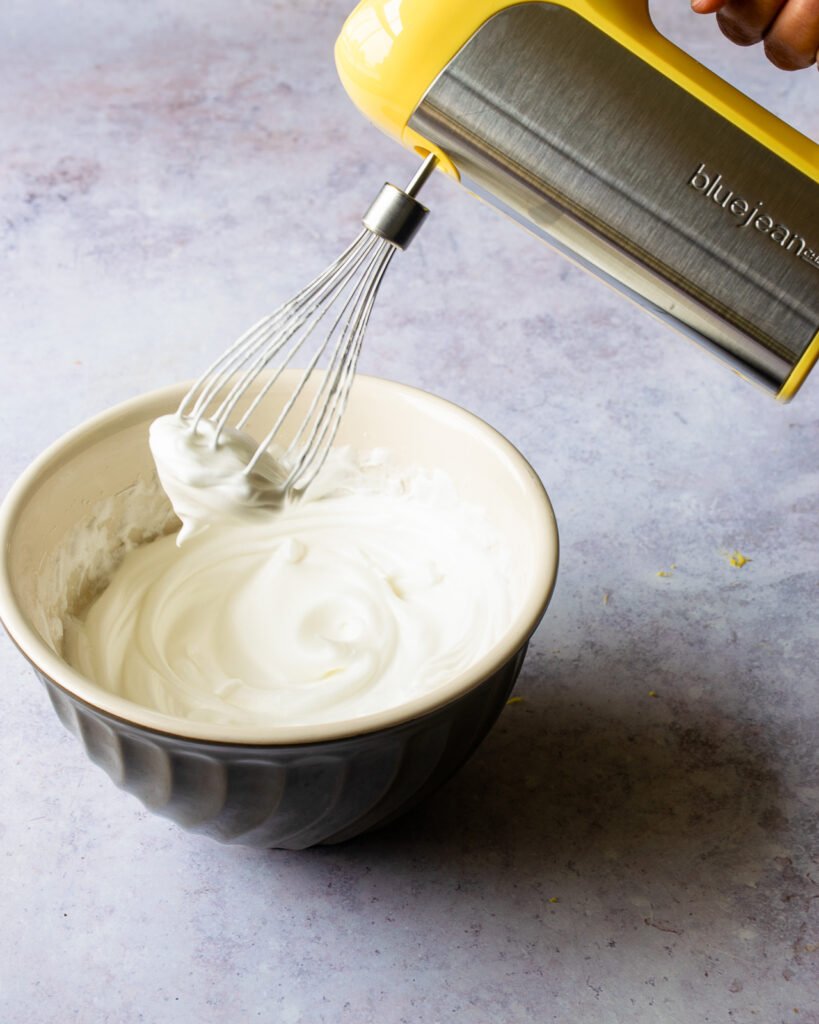 Sponge Cake Biscuits
The key to making these Lady Fingers light and delicate is in whipping as much air into the batter as possible. That air is held in the egg whites when whipped to stiff peak stage. Using an electric mixer will make this an easy task, but you can definitely do it by hand with a balloon whisk.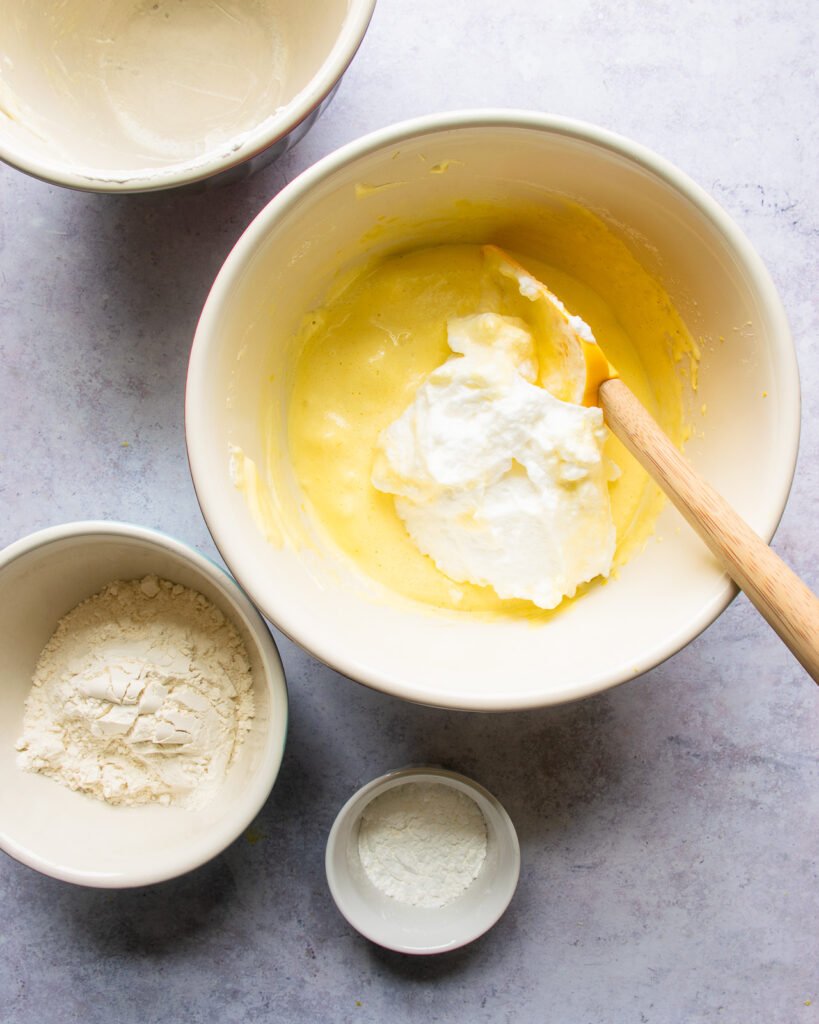 Fold Gently
Once you have the air captured in your whipped egg whites, you need to combine them with the other ingredients without deflating them. Use a wide spatula and fold gently, adding the whites in stages. Add a third of the whites to the bowl of yolks and fold it in. You might lose quite a bit of air and volume at this stage, but you'll lighten the yolk mixture. Add another third of the whites and folding these in should be much easier. Finally, add the remaining whites to the bowl and fold gently to deflate as little as possible until no streaks of white remain. 
Sift the Dry Ingredients
Sifting the flour and cornstarch into the egg mixture will make it easier to fold in by removing any lumps. While the air in the batter will give the sponge cake biscuits their lift and airy quality, the flour and cornstarch will provide structure when the Lady Fingers have baked so that they don't collapse.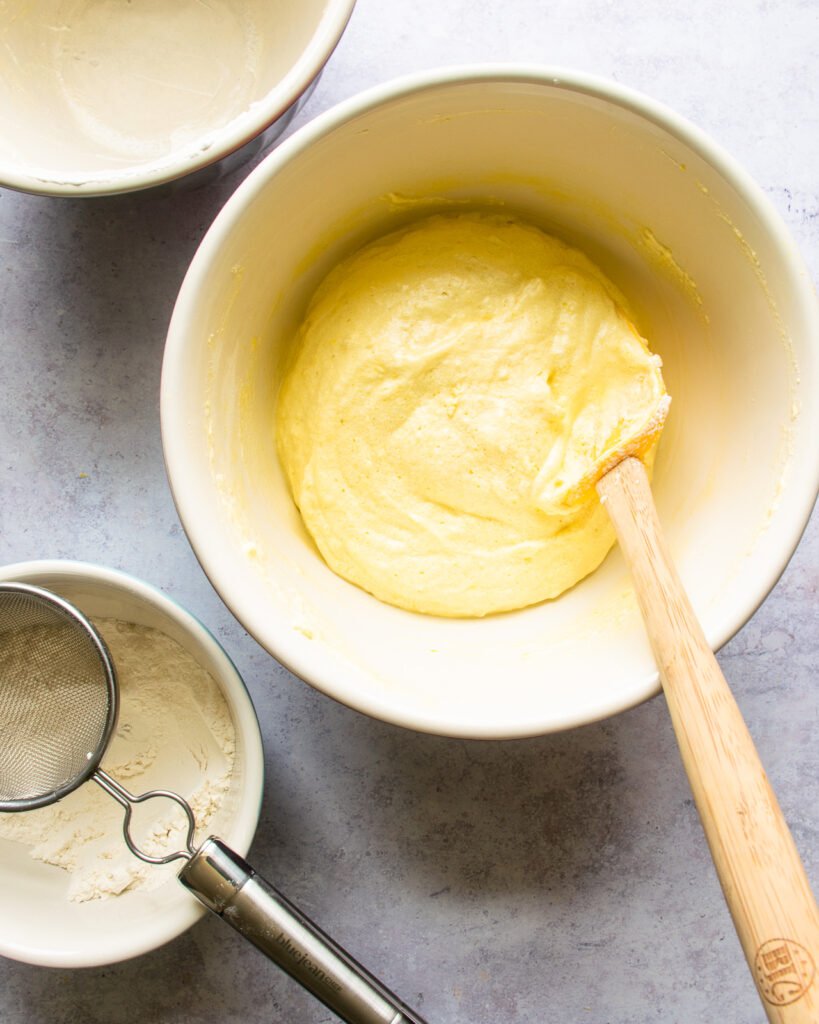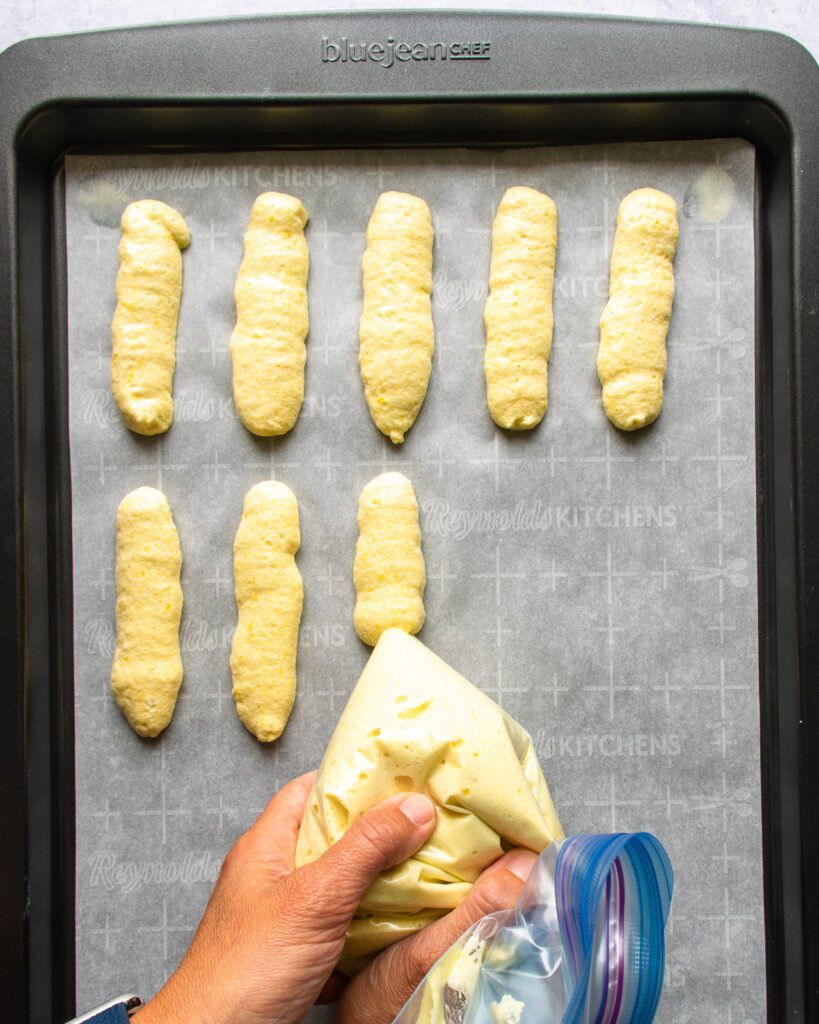 Piping Lady Fingers
A piping bag with a plain ½-inch tip is ideal for piping the batter, but if you don't have that on hand, use a zipper sealable plastic bag instead. Carefully transfer the batter to the bag and seal the bag with no air left inside. Then, snip off the corner of the bag and squeeze the batter out into 3- to 4-inch long strips. Use parchment paper, glued down to the sheet pan with a little butter in each corner, to make your life easier when it comes time to remove the Lady Fingers.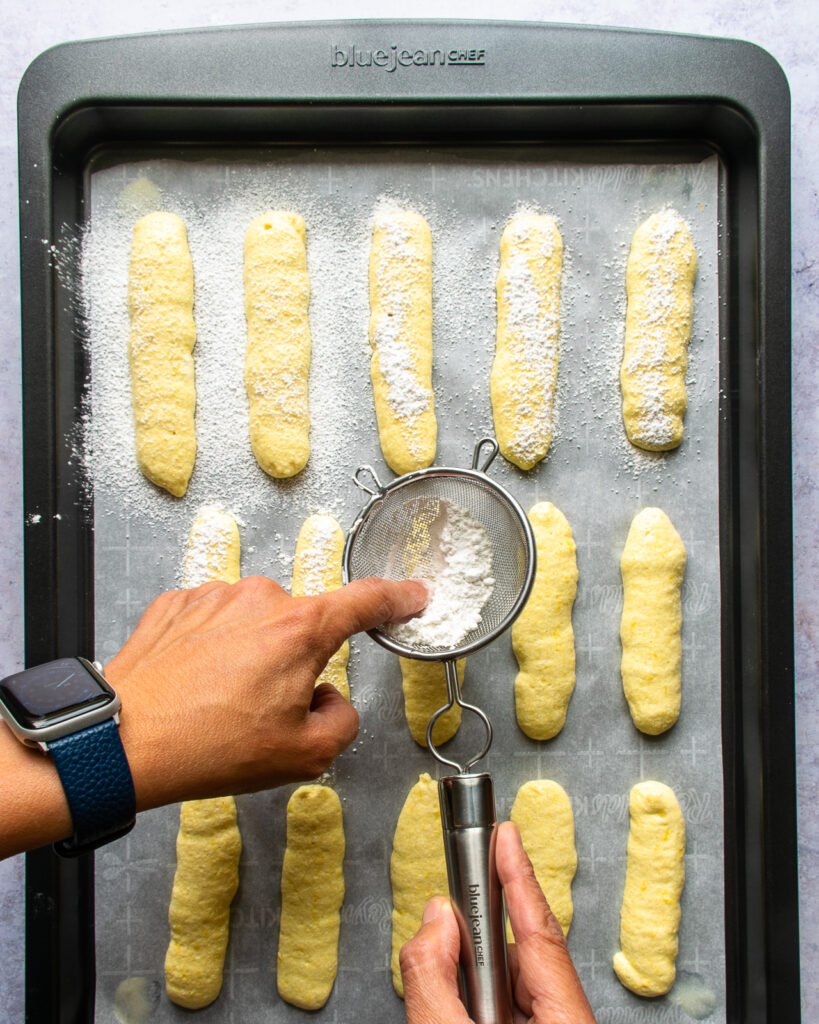 Sugar on Top
The powdered sugar on top of the Lady Fingers not only adds to their sweet flavor, but also helps keep the shape of the biscuits in the oven, limiting the spread. Try to sift the powdered sugar directly onto the cookies, but don't worry too much if you get sugar in between the biscuits – especially if you're using parchment paper.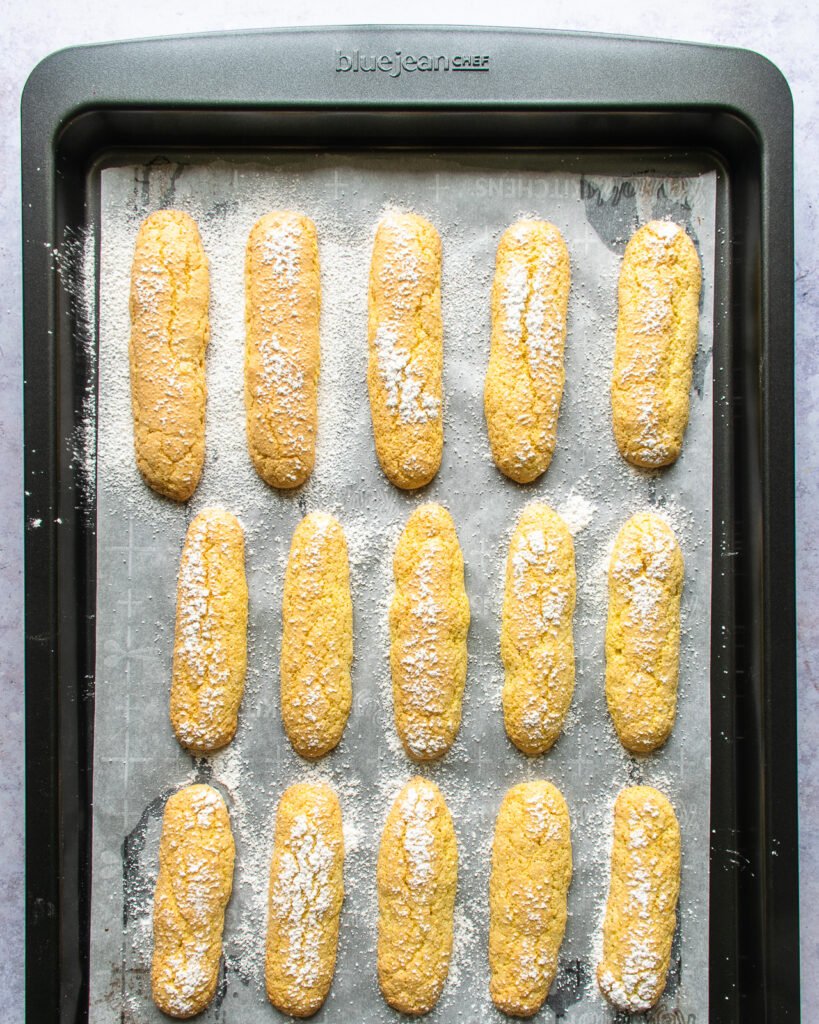 Baking Time
Lady Fingers should take 15 to 18 minutes in a 350˚F oven, but you should really judge when they are done by looking for the color of the sponge biscuits. They should be a light golden color, not brown. As soon as they have finished baking, use a flat spatula to transfer them immediately to a cooling rack so that they don't over-bake.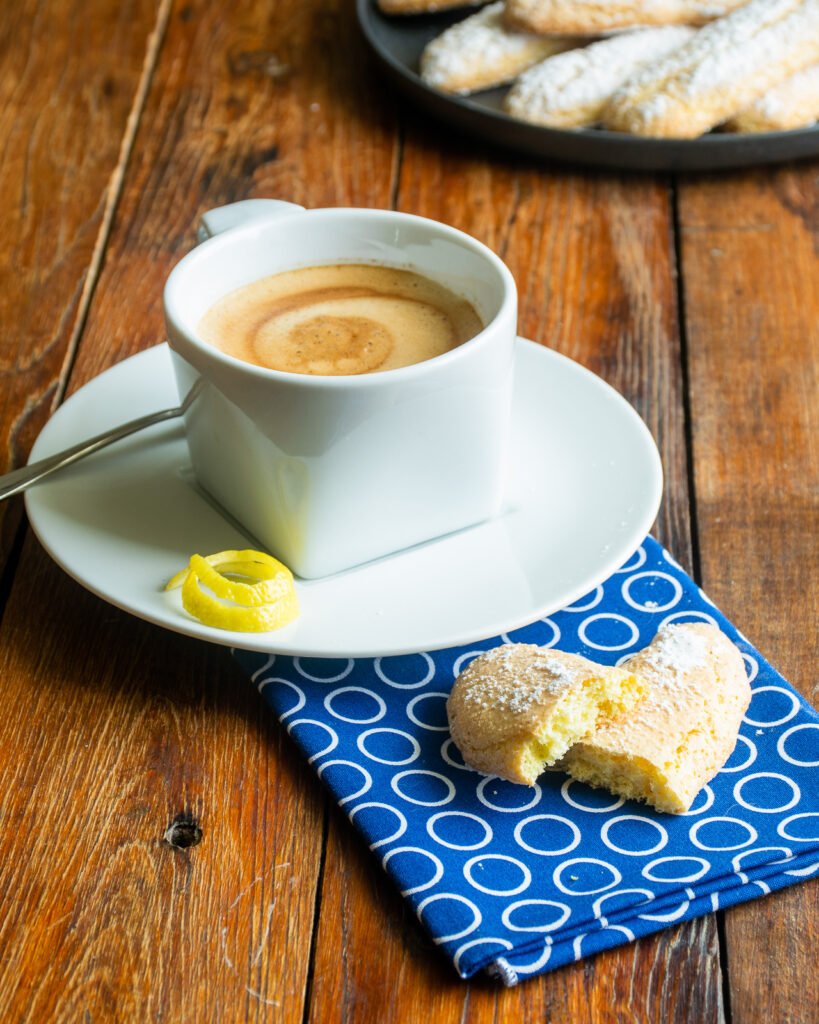 Serving and Storing
How you store the Lady Fingers depends on how you intend to use them. If you are using them to make a Tiramisu, you can leave them out over night so that they dry out a little. When they are dry, they absorb more liquid, which is a part of making Tiramisu. But, honestly, homemade Lemon Lady Fingers are delicious next to a cup of coffee or tea.  If you're making them to enjoy them on their own, I recommend storing them in an airtight container or bag until you're ready to indulge. I feel like Lady Fingers are over-looked in the cookie world, and it's time to give them their due.