What is a "lush"?
Lush is an interesting word. It can refer to vegetation growing luxuriantly, or it could refer to something that is very rich and providing sensory pleasure, or it can refer to someone who drinks too much.  And then, it also refers to a no-bake dessert made with layers of Graham cracker crust, cheesecake, pie filling, and whipped cream. This version of the dessert made with homemade blueberry pie filling and fresh whipped cream is truly delightful, so I decided to call my version a Blueberry Lemon Delight to avoid all possible confusion!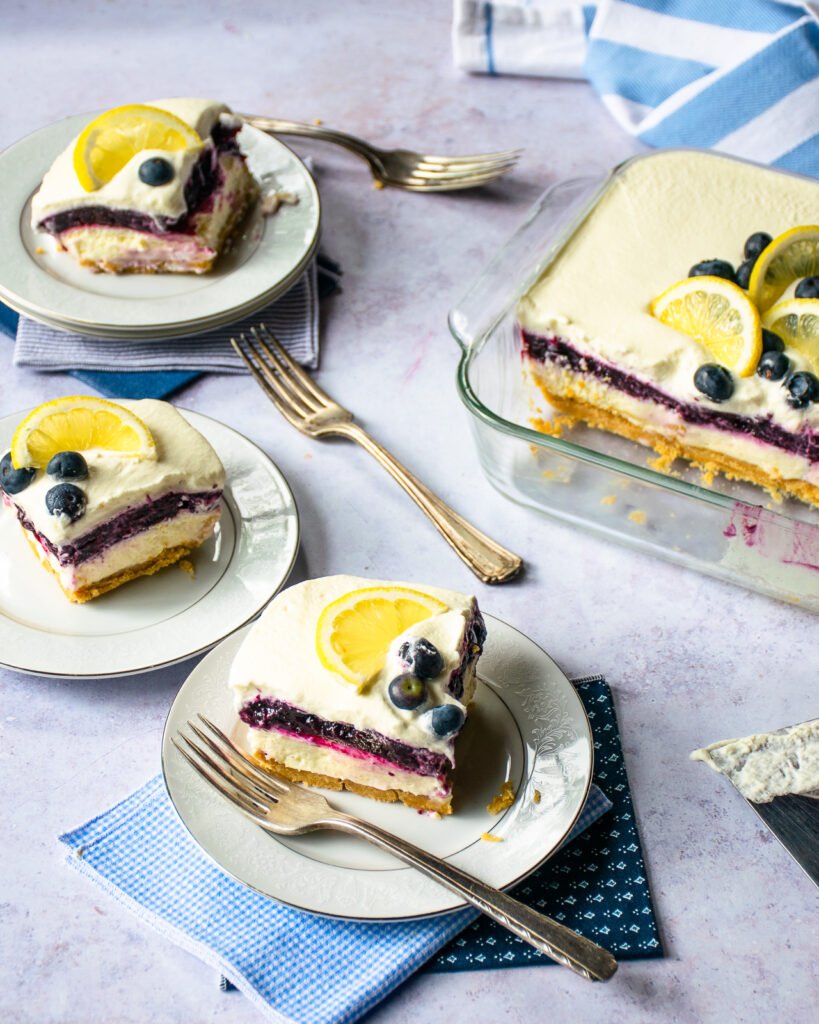 How to Make Blueberry Lemon Delight
I also decided to label this recipe a no bake dessert, although that is cheating just a little. On the whole, the dish does not need baking, but there is a little stovetop work that is required to make the blueberry layer. It only takes about 10 minutes, however, and if you don't have access to a stovetop, you could substitute blueberry pie filling (although it won't be as tasty as making it yourself). Once you've made the blueberry layer, you make the remaining components – whip some cream, beat together a cheesecake batter and make a Graham cracker crust – and then just layer them together and chill. It's super easy and a great make-ahead dessert.