The first step in making these delightful mini lemon pavlova clouds is to prepare the components, of which there are four: the lemon curd, the pavlova, the whipped cream and whatever garnish you choose to use. Let's start with the lemon curd. 
Lemon Curd
You have a choice when it comes to the lemon curd – you can buy prepared lemon curd at the grocery store or you can choose to make the lemon curd from scratch. One of the benefits of making lemon curd yourself is that there are no preservatives or artificial flavors in it. It's bright and lemony and it's something you can be proud of. If you use my recipe for lemon curd, another bonus is that you won't use it all in this recipe. You'll have some leftover which you can enjoy in yogurt, with a scone or on toast. It also makes a very special gift when put into a little jar with a ribbon. If you make your own lemon curd, do it in advance of this recipe so that it has time to properly cool.
In addition, if you are making your own lemon curd think about your final garnish before you squeeze all the lemons. If you decide you will garnish the clouds with lemon zest, zest the lemons before you squeeze them because it's much easier to zest a whole lemon than half a squeezed lemon. You can also make candied lemon peel as a garnish if you are feeling really ambitious. On to the pavlova…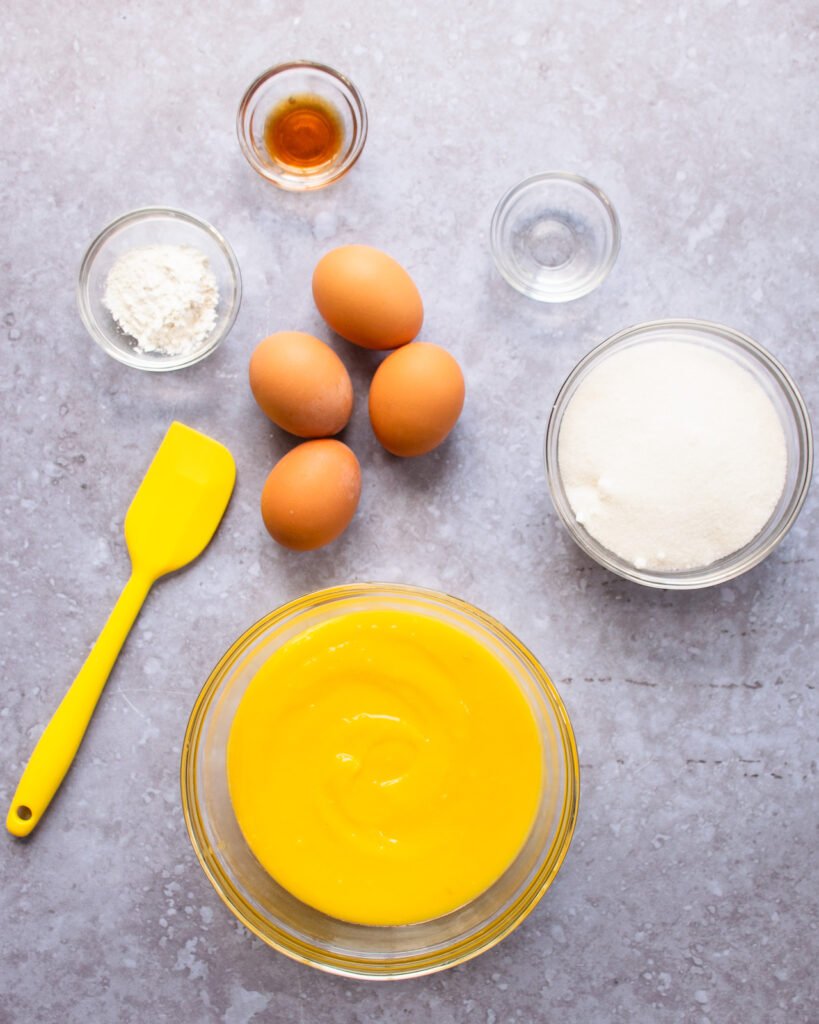 What is a Pavlova?
In simplest terms, a pavlova is a baked meringue. It's easy to make by beating egg whites, incorporating sugar as you go, until they are stiff and glossy. Then, you stabilize the whites by stirring in cornstarch, add some vinegar and any flavoring you like (such as vanilla extract) and bake the meringue in the oven until the outside becomes crisp and crunchy while the inside remains soft and chewy. It's actually much easier than you think, but does require a little time to bake and cool properly.