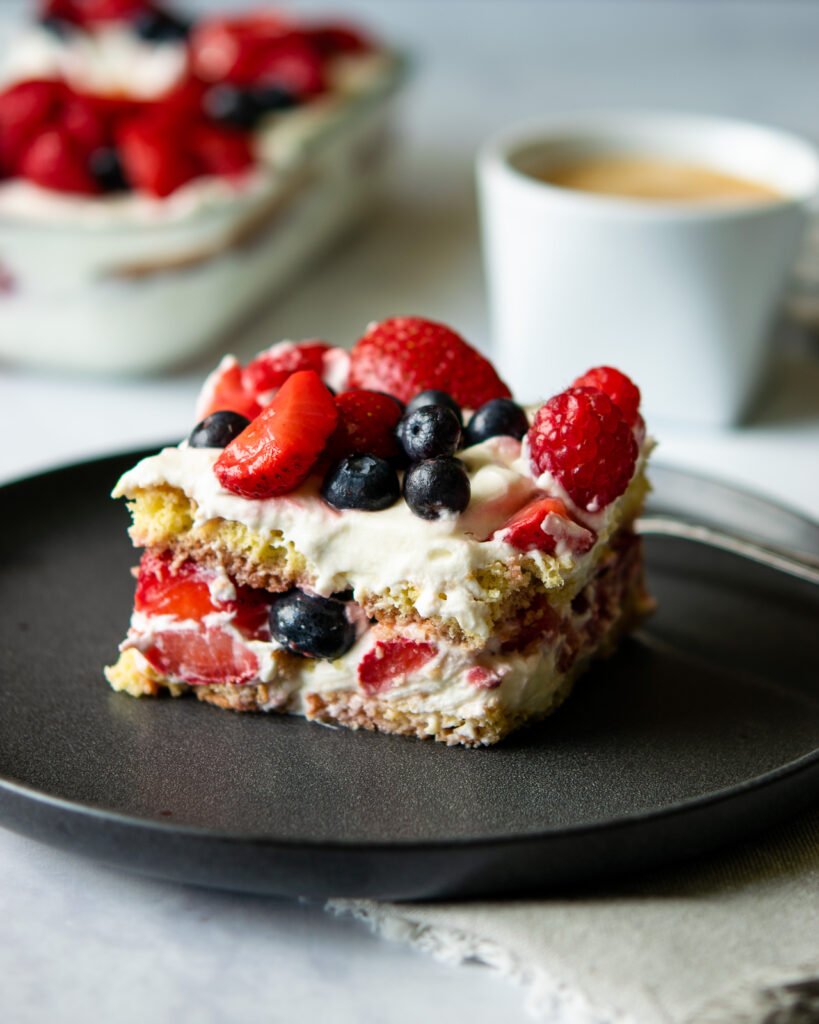 What is Tiramisu?
Traditional tiramisu is an Italian dessert made of layers of sponge biscuits (aka Lady Fingers) dipped in marsala and espresso and a mascarpone egg custard, all dusted with cocoa powder on top. It's decadent and delicious and yet light at the same time. The word "tiramisu" translates to "little pick me up" and it never fails to do so – at least for me! Tiramisu also lends itself very well to variations (as shown in my Grand Marnier® Tiramisu). If you're not a fan of espresso flavored desserts, you can swap out that flavor very easily. This Mixed Berry Tiramisu is a perfect example of swapping the espresso for a berry flavor and the addition of mixed berries makes it such a pretty dish. 
What Berries to Use
You can truly use any mixture of berries that you have on hand, but the most common berries in the summertime are strawberries, raspberries and blueberries. The berries will need to macerate in sugar before being added to the tiramisu and some berries can stand up to that better than others. Strawberries soften slightly and shed some of their delicious juice. Raspberries on the other hand, become mushy and don't hold their shape after sitting with sugar for a while. Whichever berries you use, pay attention to which ones can handle the macerating time and which should be tossed in at the last minute.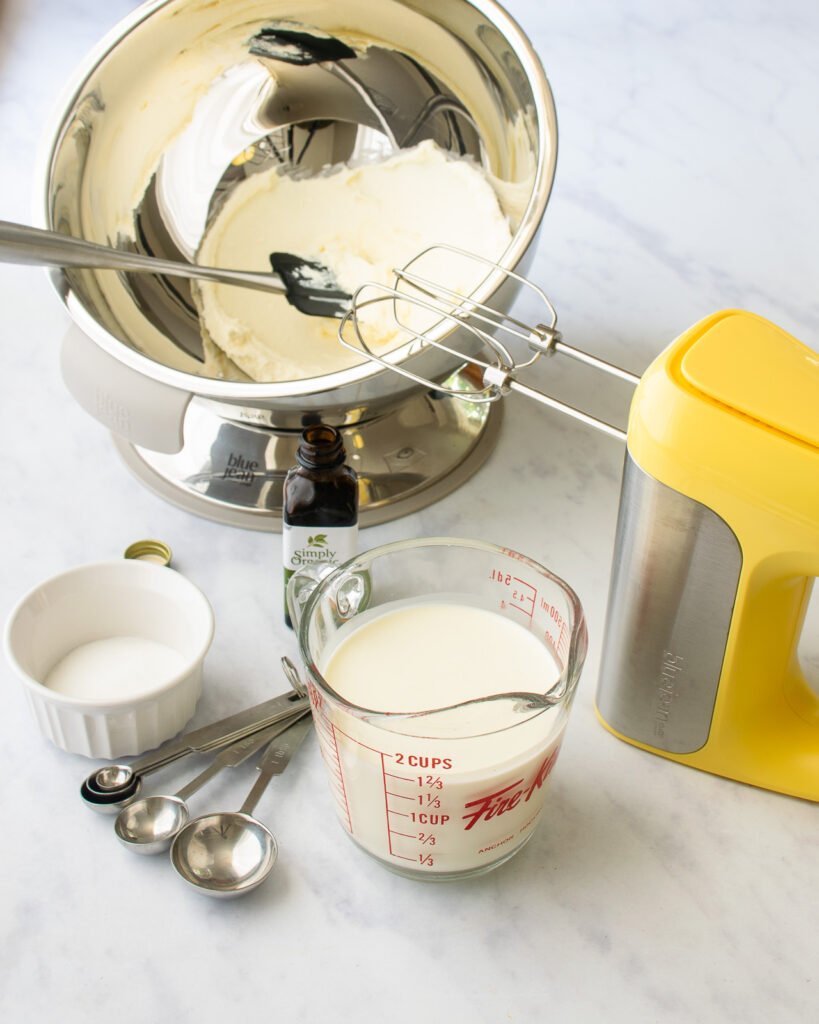 Substitute for Mascarpone Cheese
Mascarpone cheese is an Italian cow's milk double or triple cream cheese. It's an integral part of tiramisu, but sometimes it can be hard to find. If you are looking for a substitute, you can use cream cheese. The difference is that mascarpone cheese has at least twice as much fat as cream cheese and as a result is super silky smooth. Cream cheese is also a little tangier than mascarpone, which is almost sweet. If you do need to substitute cream cheese, just use the equivalent quantity and understand that there will be some variation in texture and flavor.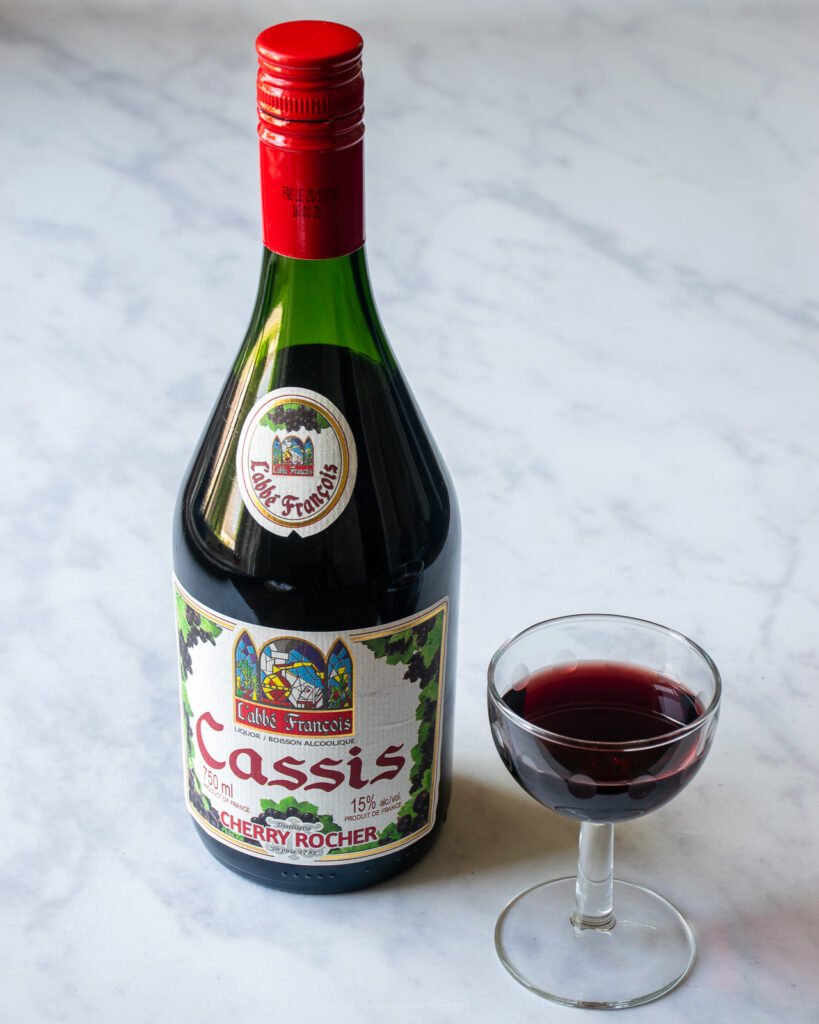 Liquor for Tiramisu
The delicate lady fingers are always soaked in a liquor of some sort when making tiramisu. In this recipe, that liquid is a mixture of berry juice and Cassis – or blackcurrant liquor. You could substitute Chambord, a cherry liquor, if you prefer, or if you'd like to make it with no alcohol, try a little pomegranate, raspberry or cherry juice.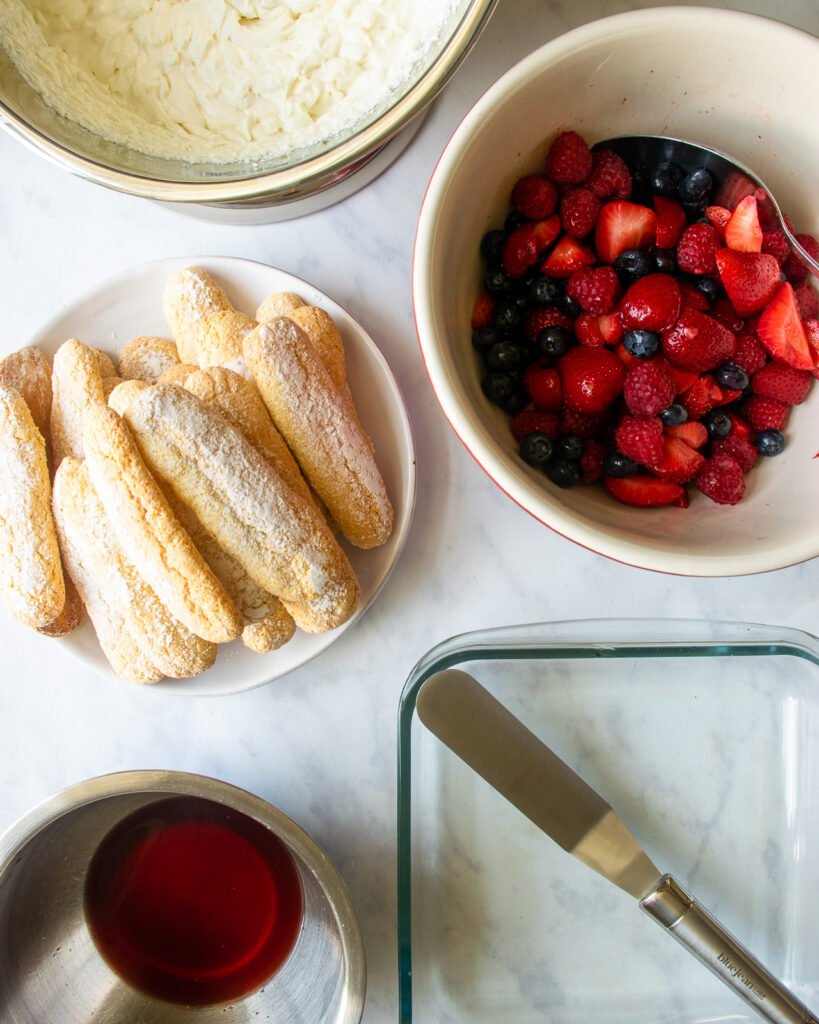 Building the Tiramisu
Once you have all your components – the lady fingers, the liquid to soak them in, the whipped mascarpone cream and the macerated berries – all you have to do is layer them in a square cake pan. The only trick is to not soak the lady fingers for too long – just dip them into the liquid, which they will absorb quickly, and layer them in the dish. If you have to break them to make them fit, don't worry about it. No-one will know. Spread two layers of the lady fingers, the mascarpone cheese and the berries, scattering the berries as decoratively as you like on top.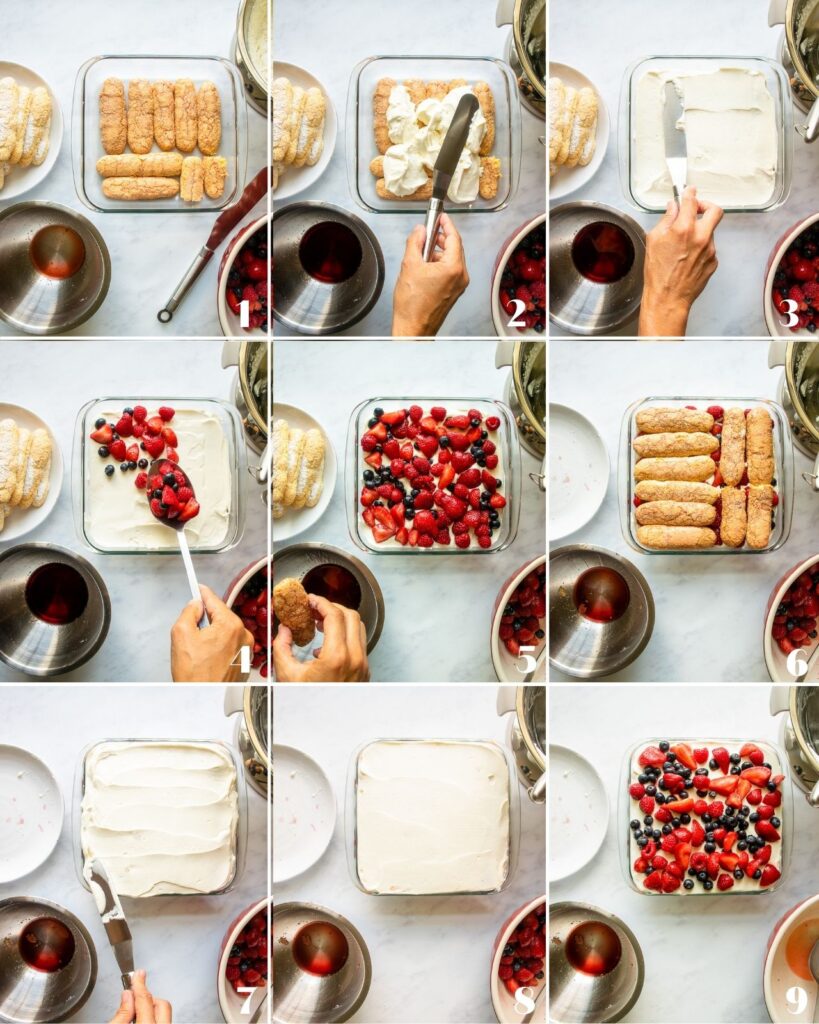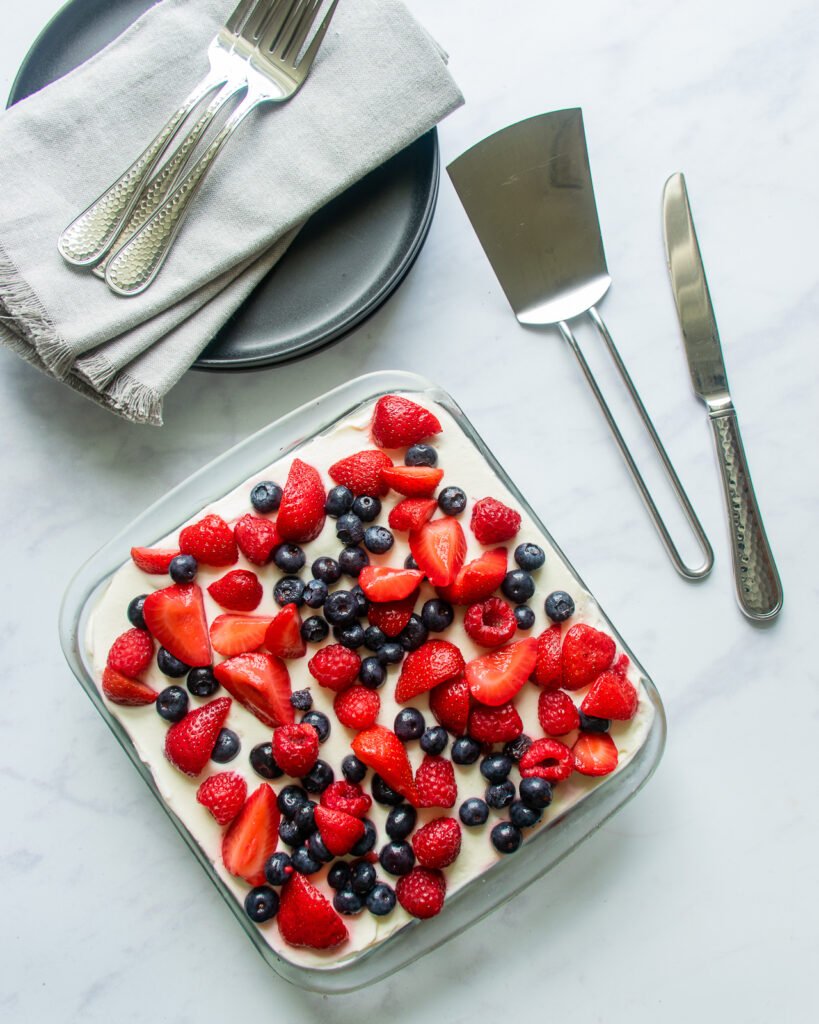 Making Tiramisu Ahead of Time
This Mixed Berry Tiramisu is a perfect make ahead dessert. In fact, it's best if left for at least 2 hours before serving to let the layers settle together, and overnight is perfect. That makes this a very friendly dessert for entertaining, because there are no last minute tasks, like whipping cream or putting things together. Keep the dessert in the refrigerator, but do take it out to rest on the counter for 20 to 30 minutes before serving to take the chill off.