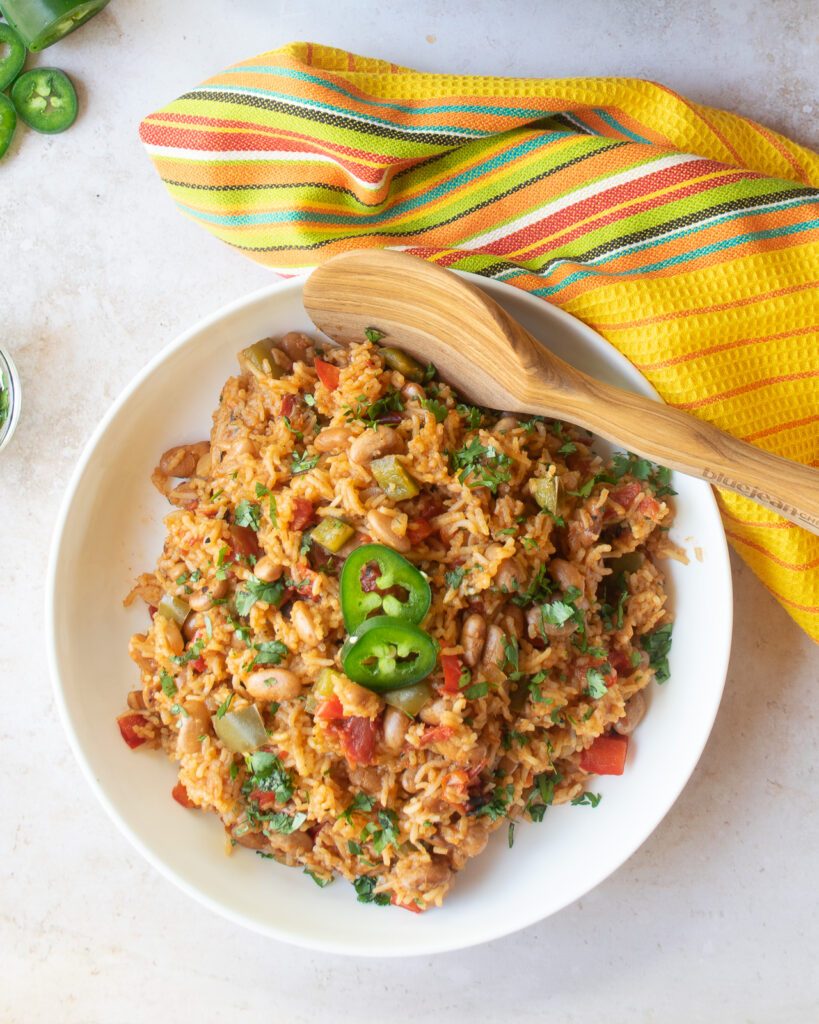 Mexican Rice and Beans in a Hurry
If you think about the time it takes to soak beans, cook beans, cook rice, sauté vegetables and mix it all together, you might decide not to make Mexican Rice and Beans. However… if you could make the whole dish using just one pot and it would take well under an hour, you might consider it, right? The pressure cooker to the rescue! It's not exactly made in an "instant", but this recipe for  Instant Mexican Rice and Beans is a pretty quick way to get a delicious side dish (or vegetarian main) on the table.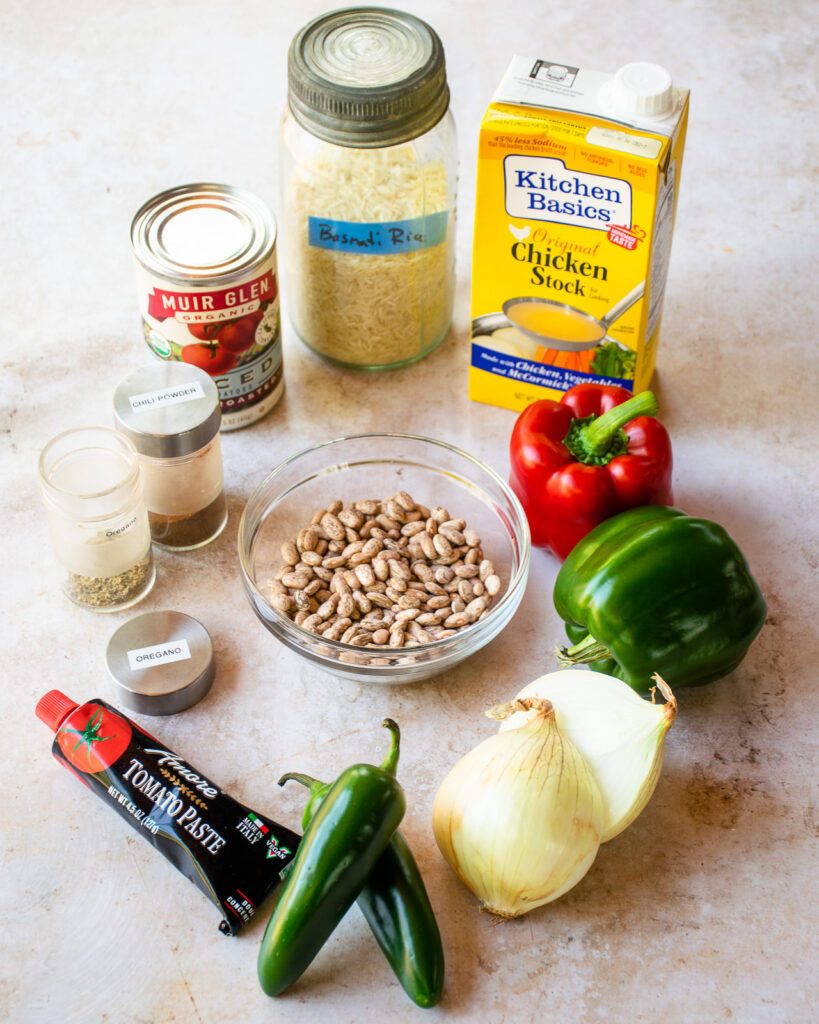 Types of Beans to use in Mexican Rice
The most common bean to use for this dish is a pinto bean, but you can use any bean that you like – black beans, kidney beans, cannellini beans, or even cranberry beans would work nicely. They might not be traditional, but they will all provide protein and nutrients to this dish. Usually, dried beans require an overnight soak in water, but with the pressure cooker, you can give them a "quick soak". Cover them with water in your pressure cooker and cook for 5 minutes. Let the pressure drop naturally for 15 minutes and then release any residual pressure manually. Drain the beans and they're ready for the next step.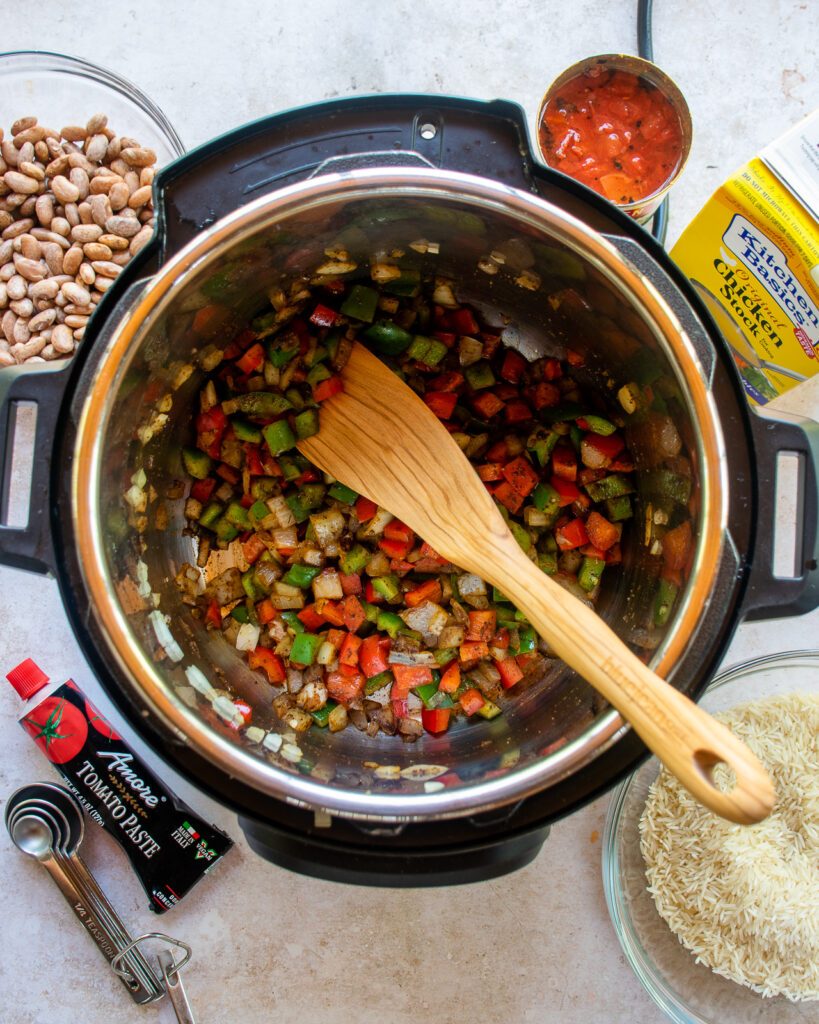 Quick Sauté
Once you've given the beans a "quick soak", the first step is to sauté the vegetables and spices. This can be done right in the pressure cooker and is really just to give the onions and peppers a head start in cooking.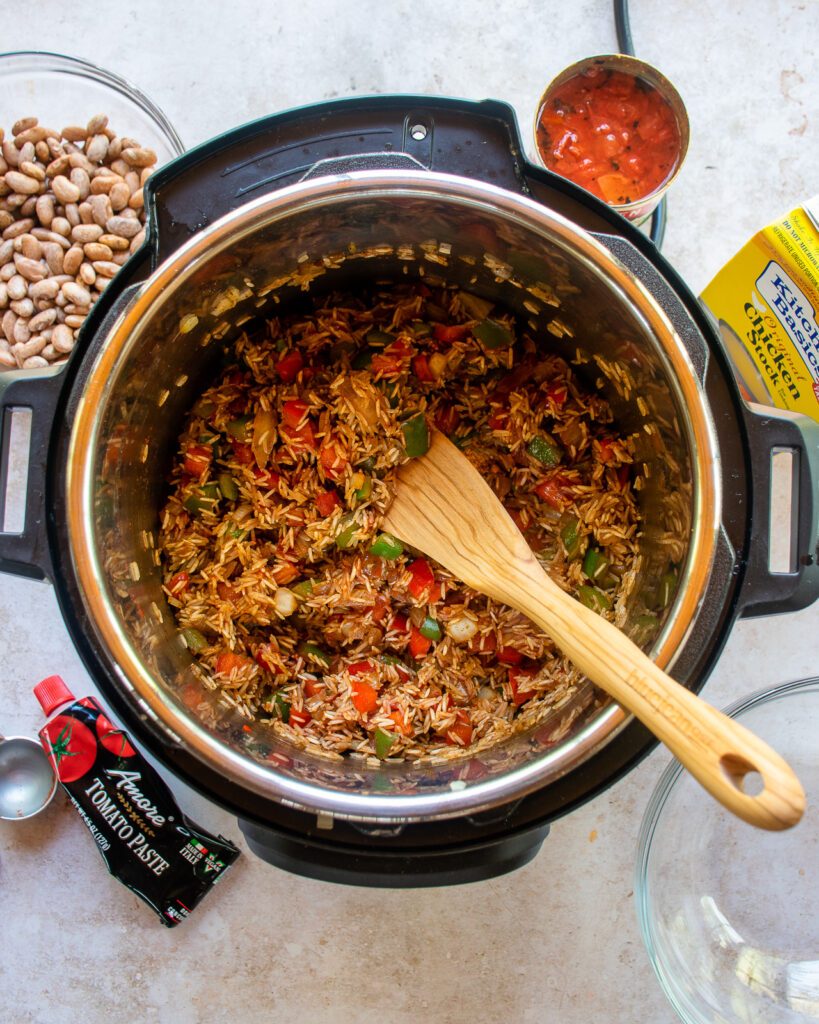 Can I use different rice?
Any long grain white rice will work for this recipe. Many people ask about substituting brown rice in pressure cooker rice recipes, but I'm afraid it is not an easy substitution. Brown rice takes significantly longer to cook than white, and in the time it would take to cook the brown rice, the beans would over-cook and be mushy. That's not to say one couldn't develop a recipe for brown rice, but this is not it!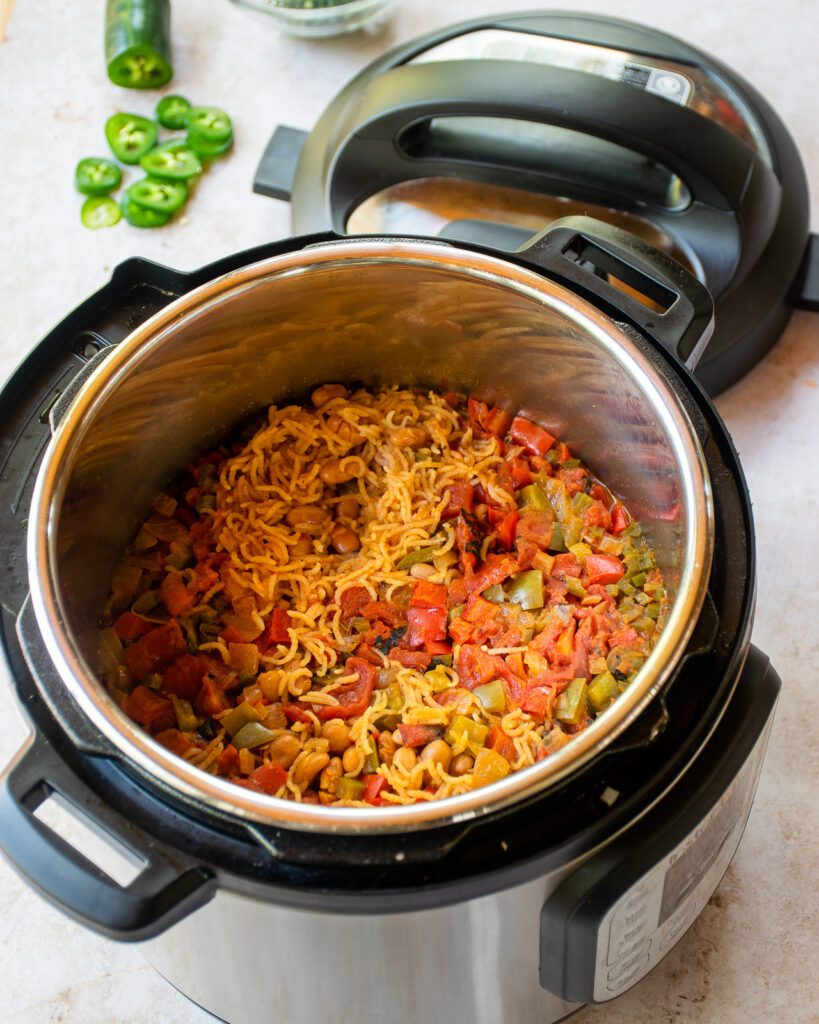 Cooking Beans and Rice Together in a Pressure Cooker
The nice thing about this Instant Mexican Rice and Beans recipe is that after the beans have had their initial "quick soak", it take about the same amount of time in the cooker to finish the beans as it does to cook white rice – 6 minutes. So, toss the rice and beans in together and let them cook under pressure together. Then, quick-release the pressure and fluff the rice.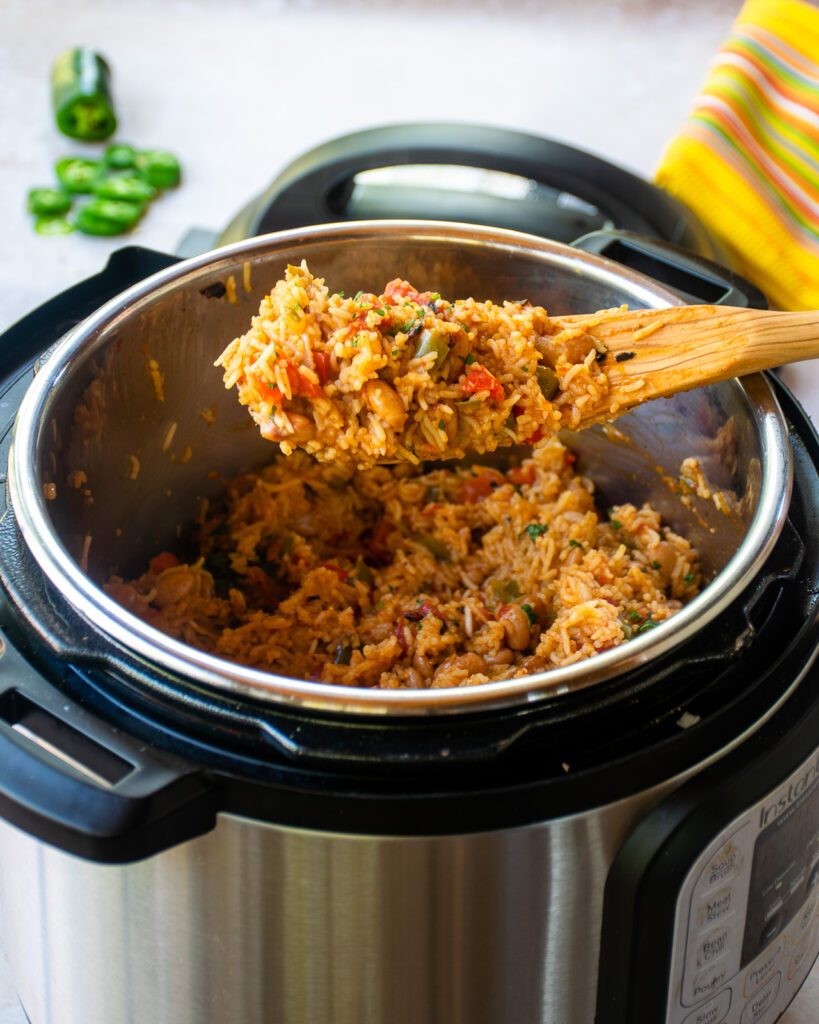 What to serve with Mexican Beans and Rice
Instant Mexican Rice and Beans is a zesty side dish for typical Mexican dishes like tacos or fajitas, but it can also be served with simple grilled or air-fried chicken, seafood and meats. You can use it as a filling in a burrito too, or frankly, just eat it on its own. It is rich in plant protein and fiber and is wholly satisfying. A warm bowl of Mexican rice and beans makes a perfect lunch, so hang on to those leftovers!