Pick up a case of 4-ounce jars and you'll never have the rushed morning breakfast problem again.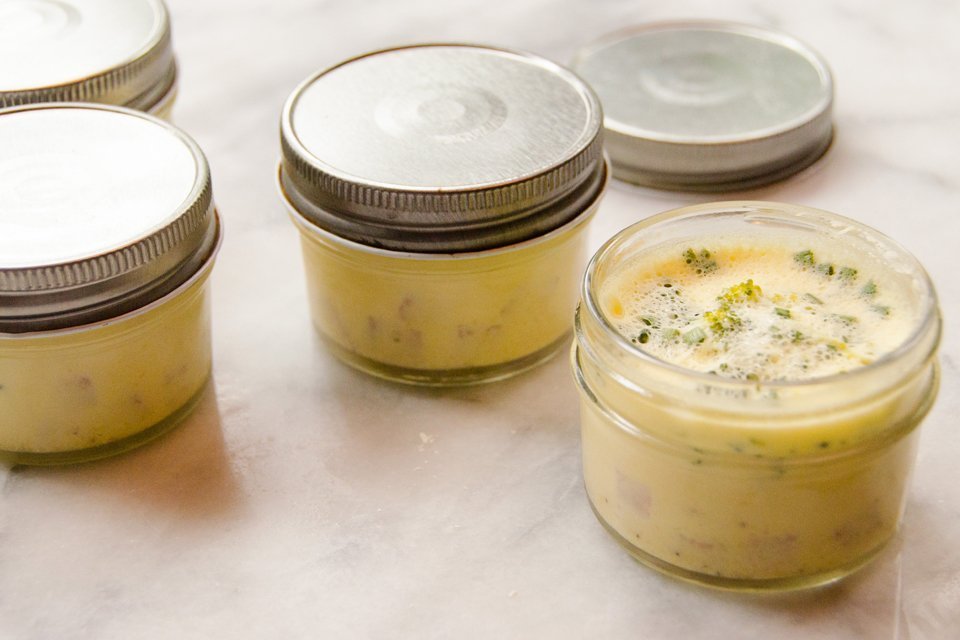 I often make egg bites using my sous vide circulator to cook the eggs low and slow, but there's no reason why you can't make them super fast in the pressure cooker or Instant Pot® instead. The texture is a little different, but some people prefer the eggs out of a pressure cooker, which has a more traditional, firmer, scrambled egg texture rather than the silky smooth sous vide egg bite. Either way, the beauty of this dish is that you can make them, store them in the refrigerator and then grab a jar as you head out the door. They can be eaten cold (like a quiche) or you can remove the lid and microwave the glass jar for warm version. Popping a jar into your bag is also much tidier and easier than a bagel wrapped in a paper towel too.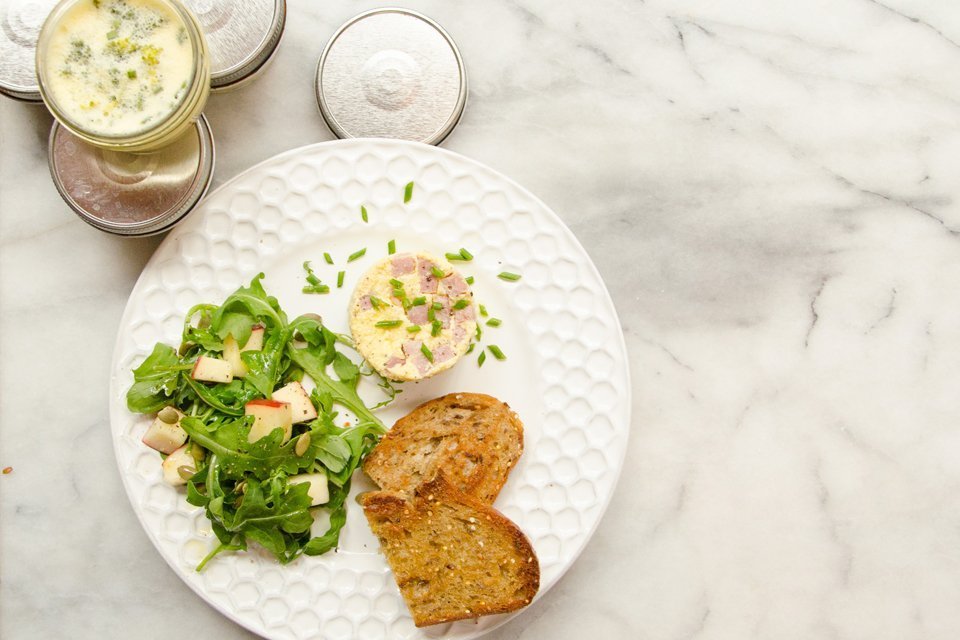 The other nice feature of this recipe is that you can easily swap out ingredients for different flavored egg bites. Try cooked bacon and chopped tomato with Swiss cheese, or crumbled cooked sausage with pepper Jack cheese, or cooked spinach and gouda instead of the broccoli and ham. It's a great way to use up that tiny quantity of leftovers that you don't know what to do with.