What is a pierogi?
In the simplest of terms, a pierogi is an eastern European dumpling. In more detail, a pierogi is a dumpling made by wrapping an unleavened dough (no yeast, eggs or chemical leaveners) around a filling that is usually potato-based, but  homemade pierogies can include almost anything. They can be savory or sweet; they can be boiled or boiled and then fried; they freeze well and they makes people happy. What more could you ask for?
I've always loved pierogies. I can remember going to the house of my friend's Ukrainian grandmother in Alberta, Canada as a child. She was making homemade pierogies by hand that day and all the kids had a pierogi-eating contest. I came in second. I had NINETEEN… and I came in second! 
Recently, I had the pleasure of making pierogies by hand with another Ukrainian grandmother. This time it was the 96-year old mother of a friend of mine. She told me what to do and I did it. Though I'd like to say it was an intense and challenging project, I have to admit it was so delightfully easy and the pierogies turned out perfectly. We smothered them in butter and onions and I only ate nine, but I still feel like that is a respectable amount (for a glutton)!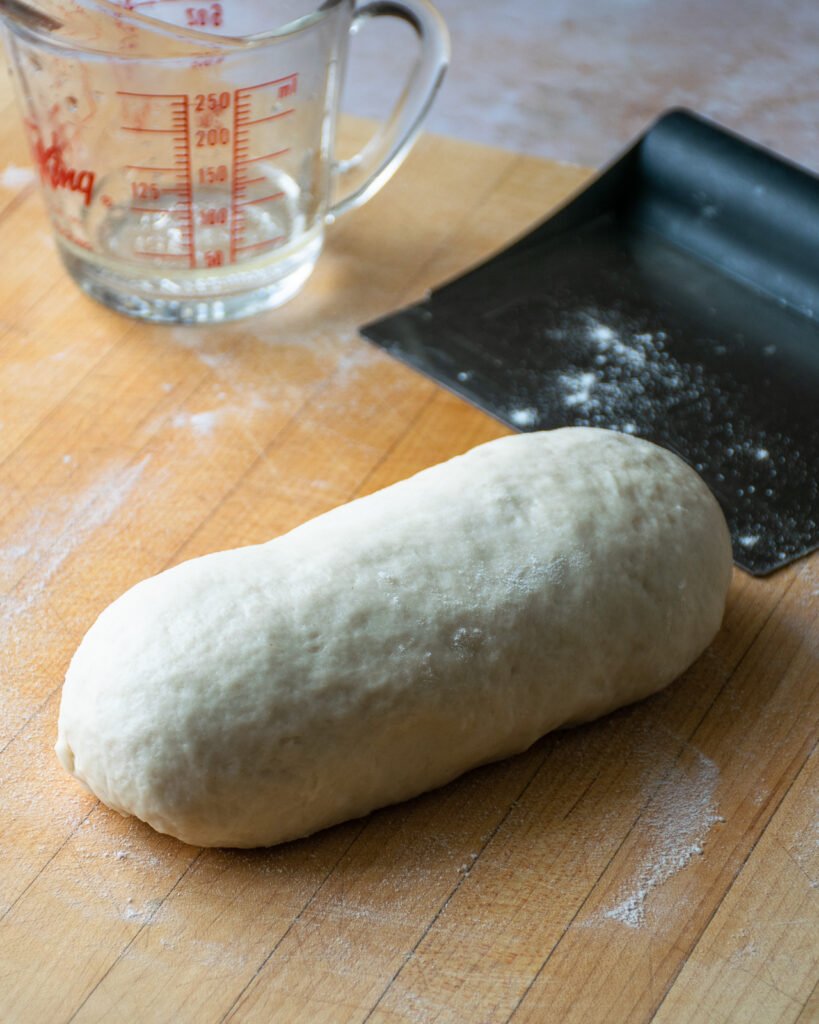 Pierogi Dough
There are only four ingredients in pierogi dough: flour, salt, water and vegetable oil. You could use a hand or stand mixer to combine the ingredients, but honestly it takes so little time using just your hands and your hands are much easier to clean. As you bring the dough together with your hands, you'll know if you've added the right amount of liquid to flour if the bowl you're using ends up relatively clean. If it's too sticky, add more flour. If it's too dry, add more water. It's as easy as that.