Most people think of chicken and dumplings as a comfort food from the southern United States, but I grew up in Canada with chicken and dumplings made by my British mother. What I was eating in my childhood was probably different, however, to what is commonly enjoyed in the South and that difference probably comes down to the type of dumplings. Chicken and dumplings in the South usually has a rolled dumpling that is similar to a flat noodle.
My mother's dumplings, on the other hand, were big tender dollops of dough dropped on top of the rich stew and then steamed. Because I grew up on chicken with dropped dumplings, of course that is what I gravitate towards when I make chicken and dumplings as an adult (although I won't turn down a bowl of the rolled dumpling variety!).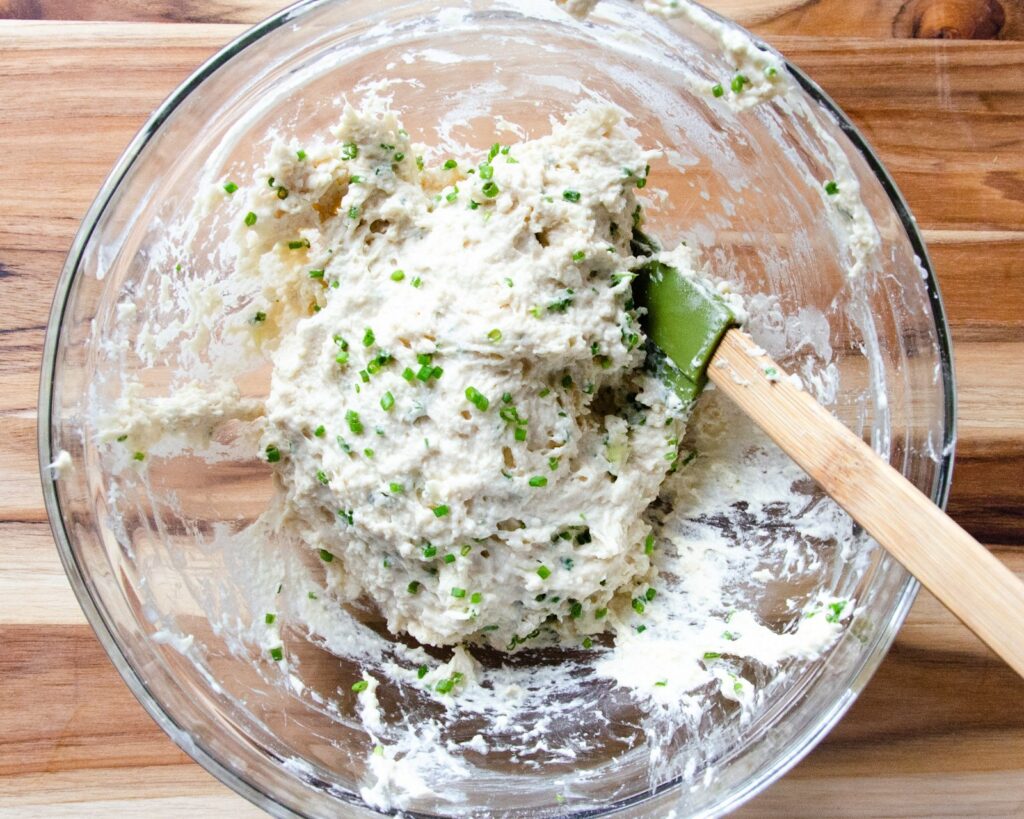 As with any food that is enjoyed by so many, there are just as many ways to make this delicious meal as there are cooks who make it. Some start from scratch with a whole raw chicken, making the broth using that chicken and then pulling the meat from the bones to add to the stew. This version takes a little shortcut and calls for a rotisserie chicken (or roast chicken).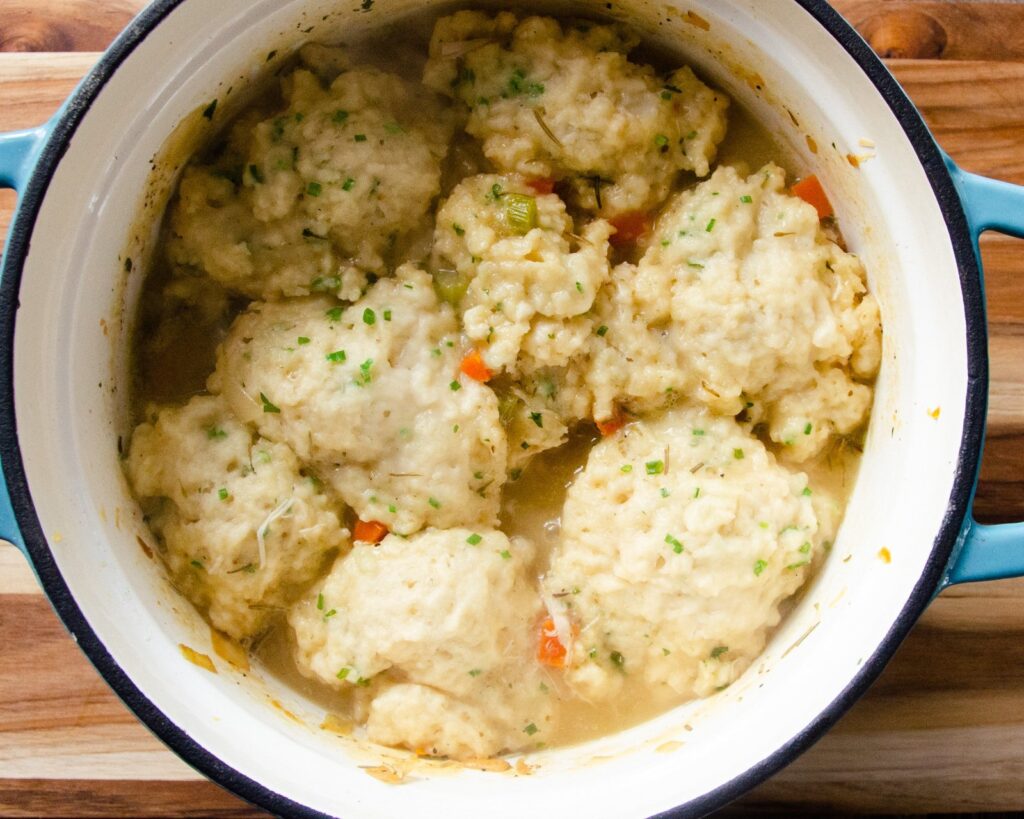 This not only saves you time, but gives you chicken pieces that are full of flavor, rather than chicken that has given all its flavor to the broth it is sitting in. Of course, you do have to accompany this great chicken with equally great chicken stock, so make your own chicken stock or bone broth or use a brand that you believe in, that has a nice dark color and great flavor.
There are also shortcuts that you can take when you make the dumplings. Bisquick is a commonly used mix for dumplings and produces quite satisfying results. However, it's really so easy to make the dumplings from scratch with flour, baking powder and salt, so why not make them on your own? You can also flavor your dumplings by adding fresh herbs. This recipe uses chives, but any fresh herb that you like would be delicious. I sometimes throw a little lemon zest into the mix as well, which really brightens the flavor of the dumplings and might just brighten the cold winter day too.