Has your tart pan been lonely? Have you not spent enough time with it? Maybe it's time you did and here's a perfect way for you and your tart pan to get back on track. Zucchini is the main focus of this zucchini and corn tart, but there's a hidden layer of tomato sauce at the bottom which gives this tart such a nice zing of savory satisfaction. It only takes a few minutes to whip that layer up and it more than delivers on your time spent. Of course, if you are in a pinch, you could use some of your favorite jarred tomato sauce instead.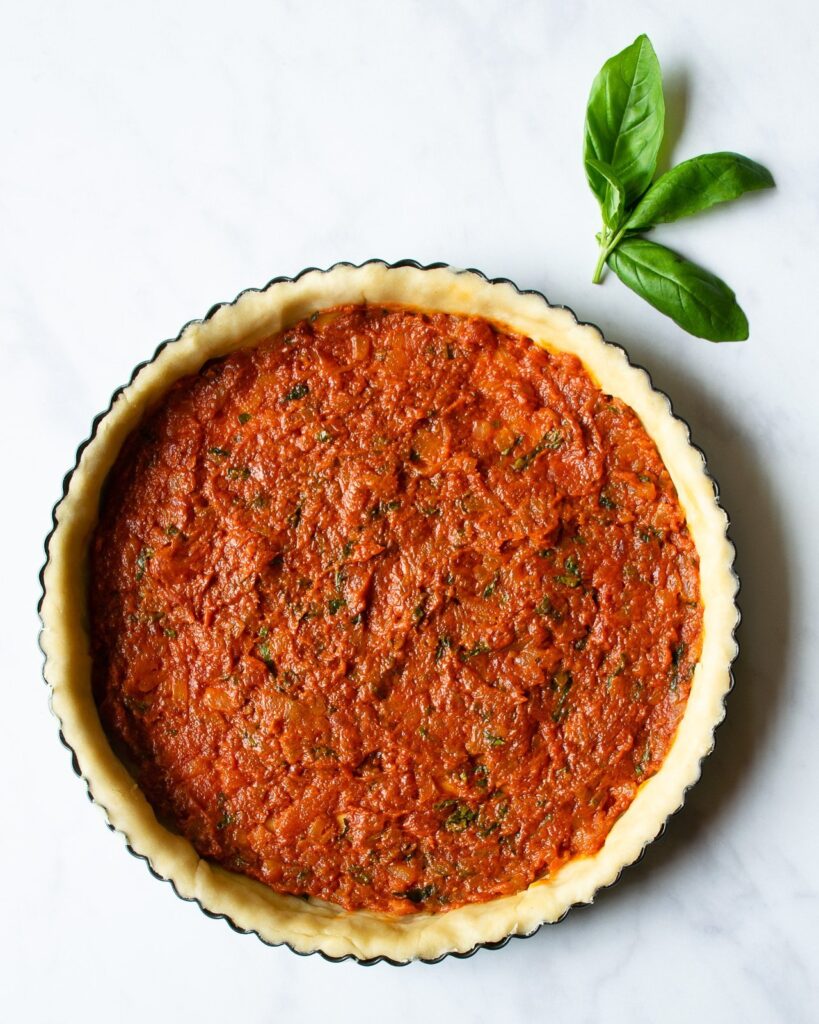 For the best results, make sure you slice the zucchini evenly. I like to use a mandolin slicer for this task – it's much faster and the resulting slices are 100% evenly sliced. It might feel a little odd to do so, but tossing your perfect slices of zucchini with cheese, egg and milk is the best way to make sure every slice of zucchini is coated evenly.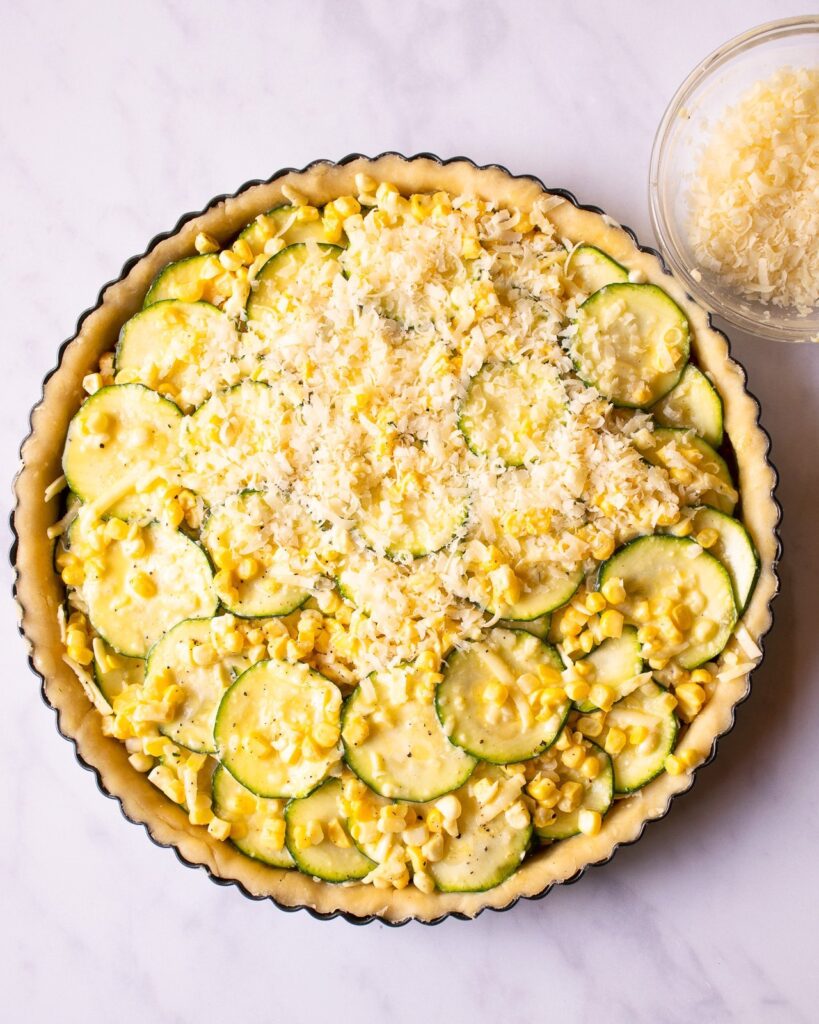 I recommend putting your tart pan on a baking sheet (or at least placing a baking sheet on the rack below the tart) and in fact, I recommend doing this any time you are using a tart pan with a removable bottom or a springform pan. You never know when butter or egg or juices from foods will seep out through the bottom of the pan. (More often than not, if you put the baking sheet below the tart pan, you won't have any spill at all, but I'd much rather put away a clean baking sheet than clean my oven.)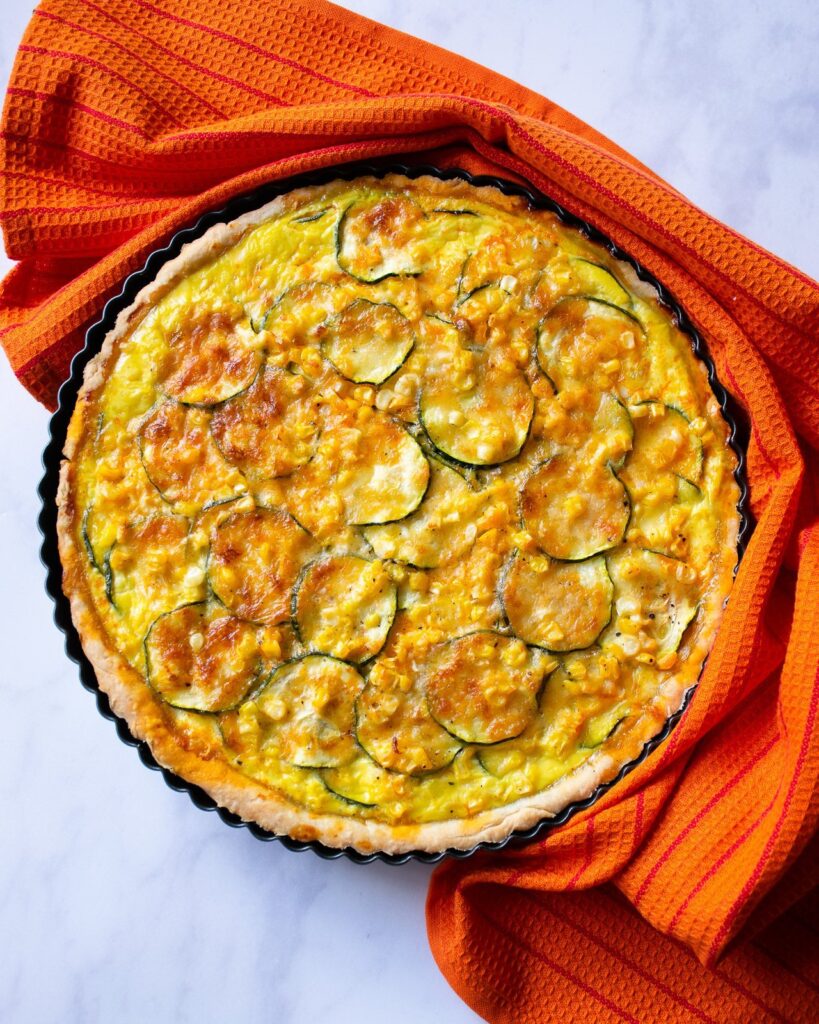 You can serve this tart hot or cold. I like it best somewhere in between the two, plus letting it cool for just a little while lets the tart set up a little and that makes it easier to slice.