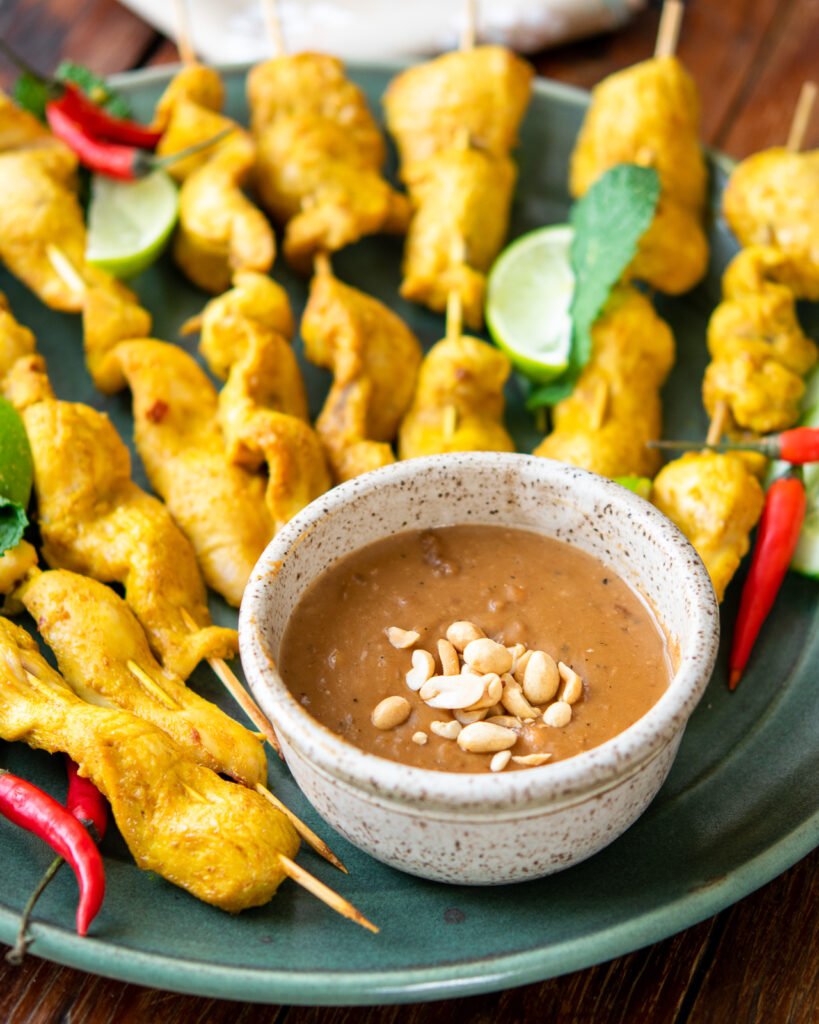 Easy Peanut Sauce
It's surprisingly easy to throw a peanut sauce together and there's really nothing else like it when you're looking for a delicious savory dip for so many Asian ingredients. This recipe does include a little sautéing, but otherwise all you do is stir ingredients together and it's ready to go!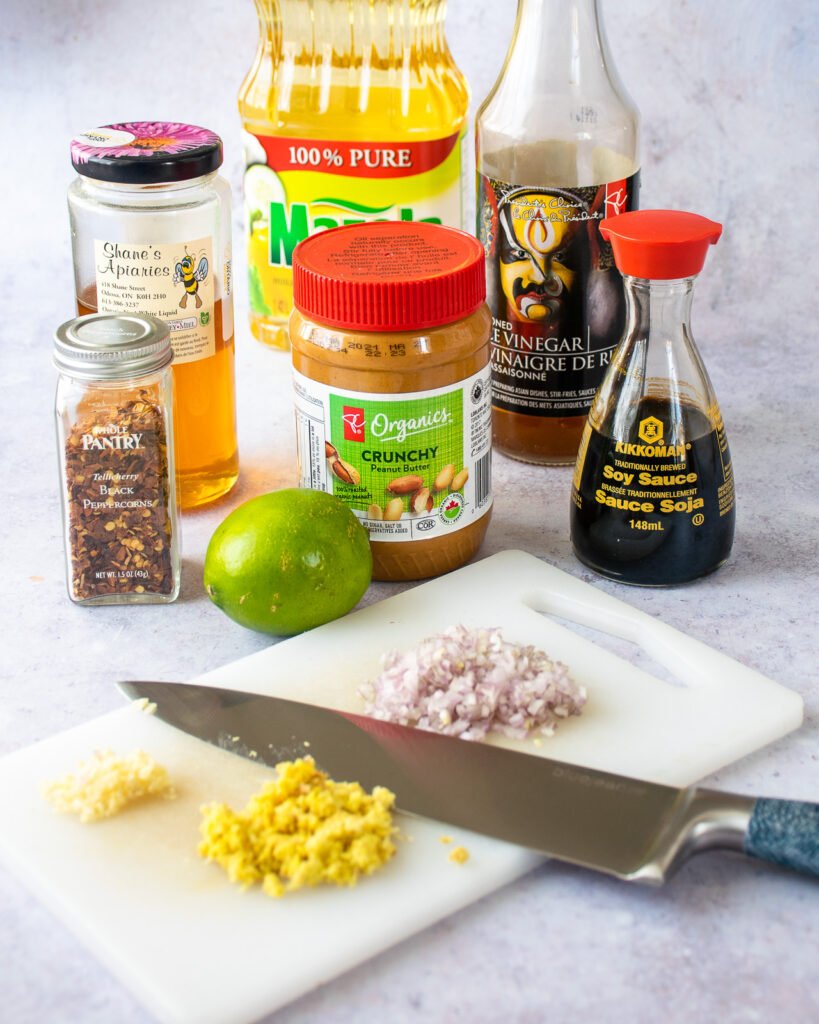 Chunky or Smooth Peanut Sauce
Of course the first decision you have to make is whether you want it chunky or smooth. I prefer chunky because, well, I love chunks of peanuts but also because you're adding shallots, garlic and ginger to the mix and so there are going to be ingredient pieces in your sauce one way or another. You might as well use the chunky peanut butter and have chunks of peanuts too. I do recommend using a natural peanut butter for this recipe so that you're adding only peanuts and salt and not added preservatives and sugar.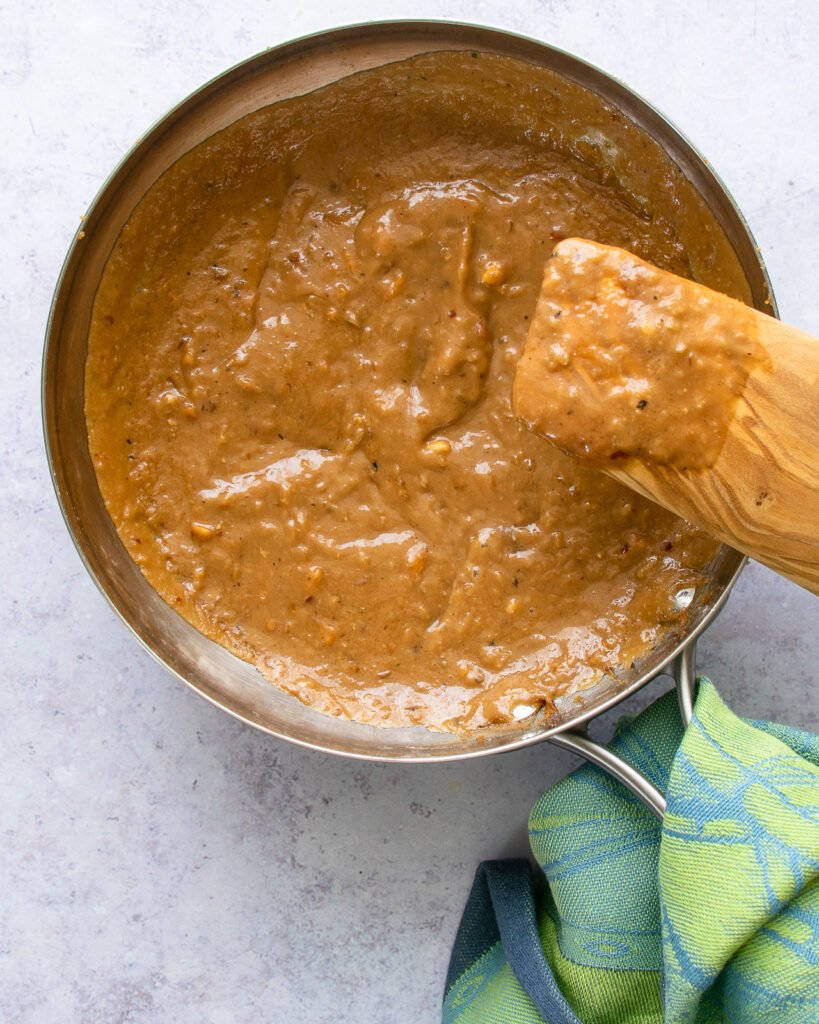 How to Make Peanut Sauce
The only reason you need a skillet for this sauce is to quickly cook the shallots, ginger and garlic. A quick sauté in a little oil takes the edge off these ingredients and really brings out their flavors. A little heat is also handy to melt the peanut butter into a sauce, but you'll find that your peanut butter might seize a little. It's when you whisk in the water that it will become smooth and dip-able. How much water you add is completely up to you and what your plans are for this sauce. Add at least ¼ cup for a thick sauce, or continue to add ½ cup or more for a thin sauce. You're the cook!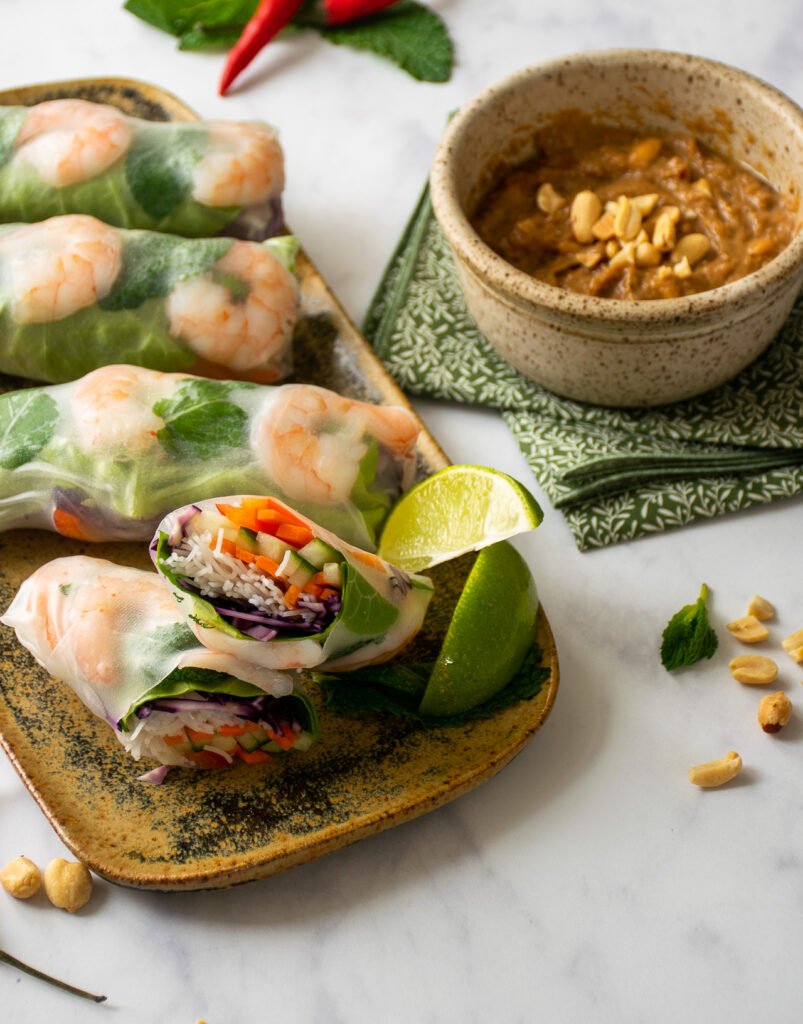 What to Serve with Peanut Sauce
If you love peanut sauce, it's pretty much delicious with anything, but traditionally you'd serve this along side some chicken satay skewers or some Vietnamese spring rolls. This sauce is also great if you thin it well enough and toss it with some stir-fried vegetables. Don't forget to throw some roasted salted peanuts on top for garnish and dip away to your heart's content!