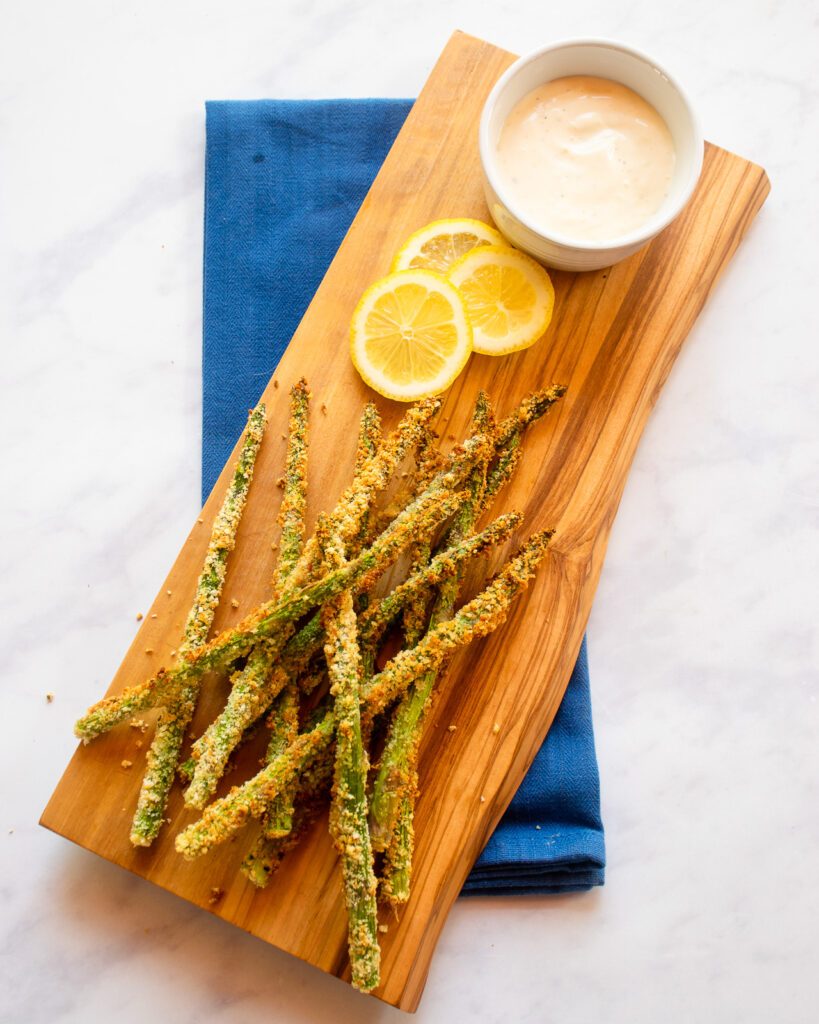 Easy Air-Fryer Appetizer
If you're looking for a quick and easy appetizer that's sure to impress, look no further than crispy air-fried asparagus. This dish is not only delicious, but it's also a healthy alternative to traditional fried foods. With the help of an air fryer, you can achieve perfectly crispy asparagus without any of the guilt and that's impressive all on its own!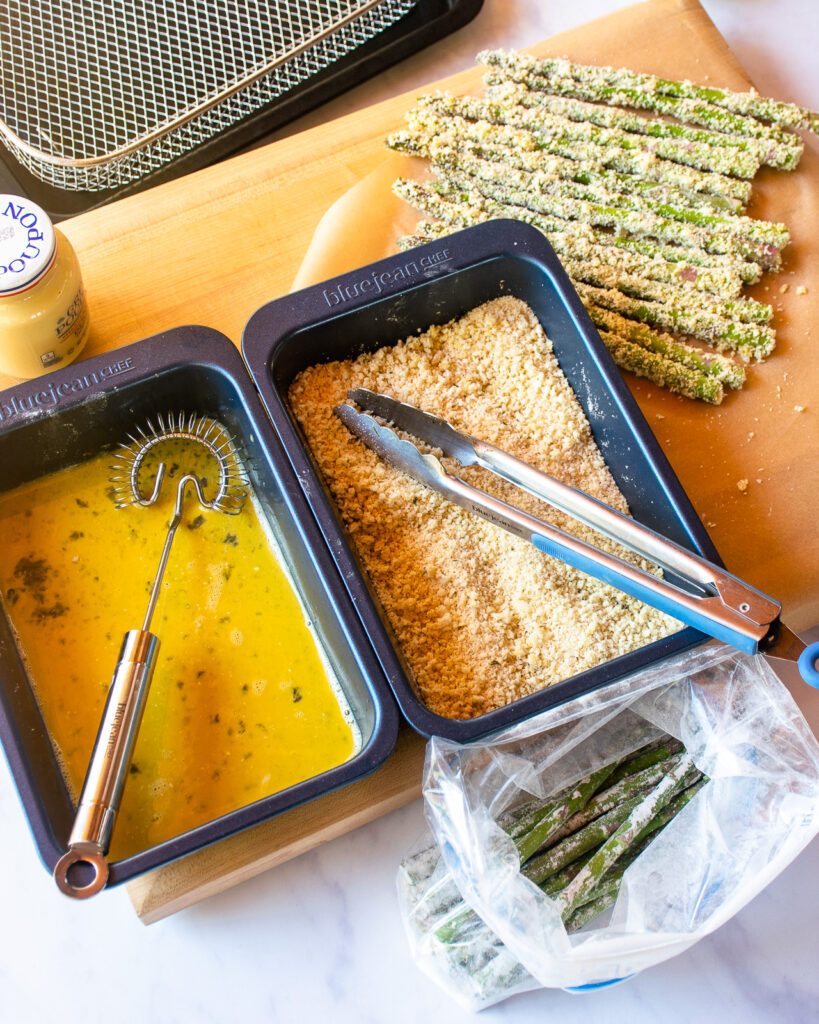 Breading Asparagus
To achieve the perfect crispy texture, breading your asparagus is key. Start by washing and trimming your asparagus spears, removing any tough ends. If you're going for gold with respect to presentation, it's nice if your asparagus spears are the same length. Next, prepare your breading mixture. You might wonder why there's any reason to toss the asparagus in flour first. This is to give the egg something to hold on to and will help the breadcrumbs adhere to the asparagus in the long run. Once they are tossed in flour, dip each asparagus spear into the egg and then the breadcrumbs and Parmesan cheese.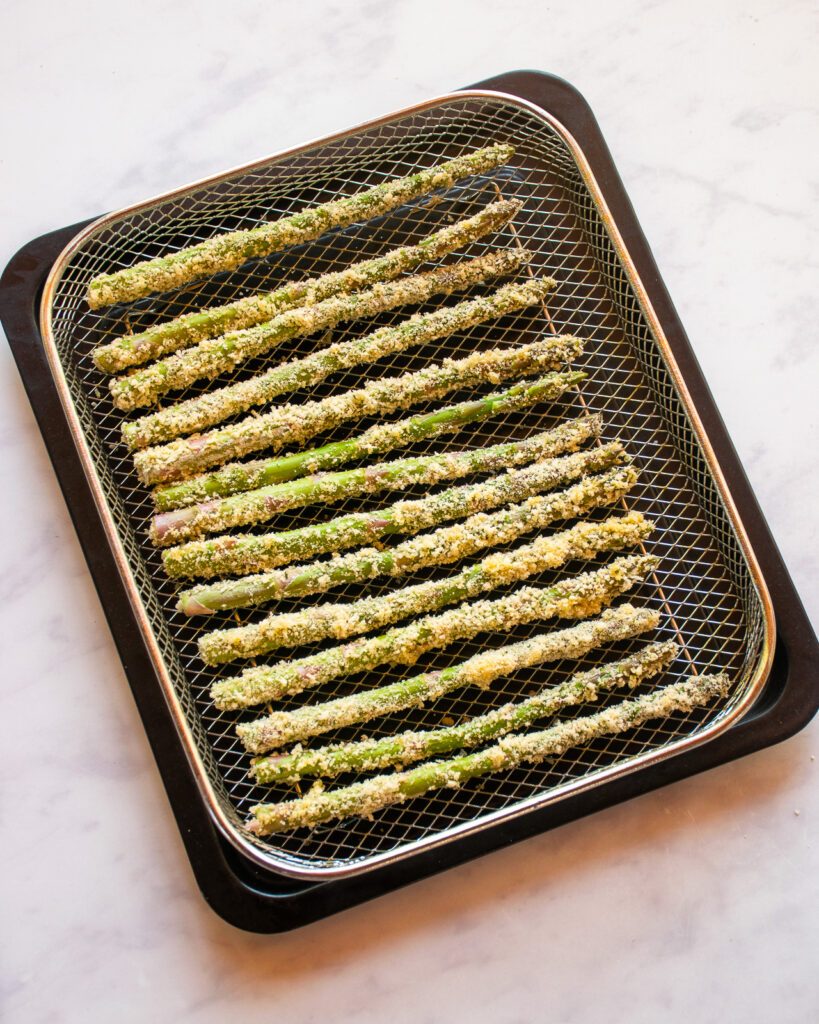 How Long to Air-Fry Asparagus
Once the asparagus spears are breaded, it's time to air-fry. Pre-heat your air fryer to 400°F. Place your asparagus spears in a single layer in the basket, making sure they aren't touching and then spritz them well with olive oil. Air-fry for 9 to 11 minutes, turning the spears halfway through to ensure even cooking. The asparagus should be crispy and tender, but not overcooked. The ultimate timing depends on how thick the asparagus spears are, and you'll find the second batch cooks faster than the first because the air fryer oven is already hot.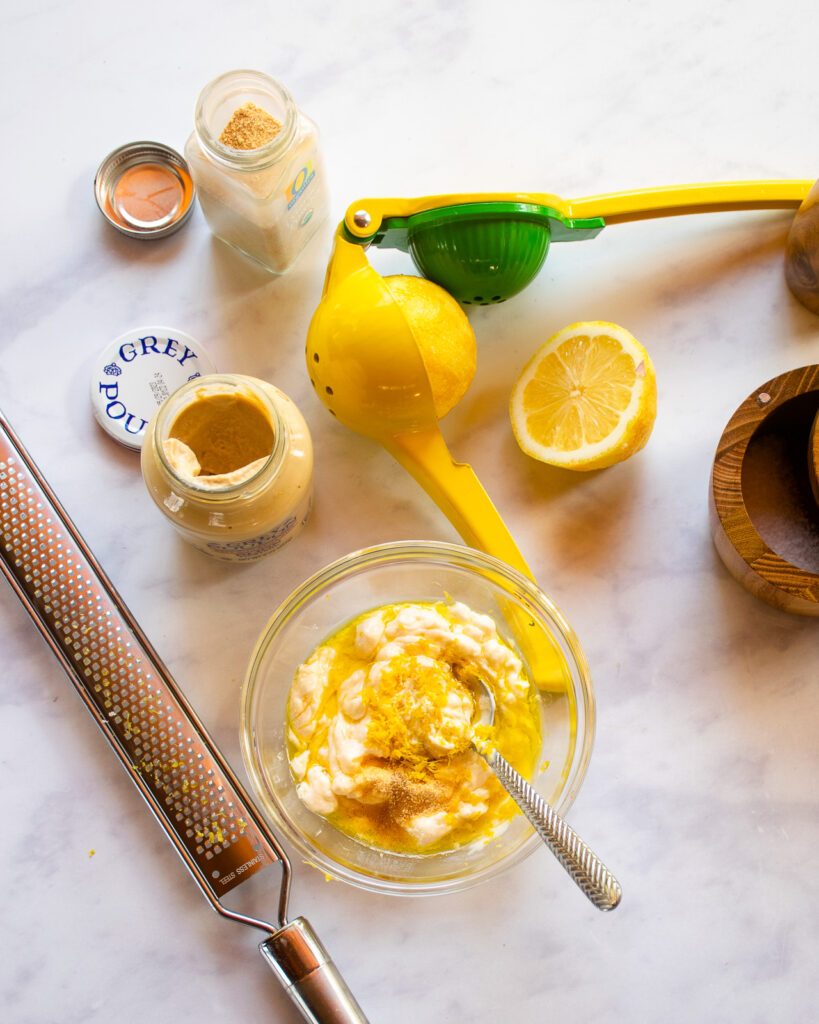 Lemon Aïoli for Dipping
To take your crispy asparagus to the next level, whip up a quick and easy lemon aïoli for dipping. Start with a base of mayonnaise and add in some mustard, garlic powder, lemon juice, and zest. Mix well and season with salt and pepper to taste. Serve alongside your crispy asparagus for the perfect combination of flavors. Most importantly, serve this crispy air-fried asparagus immediately. It doesn't take long for the crisp to lose its crunch. Get 'em while they're hot!