Simply put, a butter tart is a small pastry tart with a syrupy, buttery, delicious filling that oozes out as you bite into it. It's similar to the Quebeçois sugar pie or the American pecan pie, but there's no cornstarch added to the filling so that it stays fluid, dripping down your fingers, which will definitely need licking once you've finished with the tart.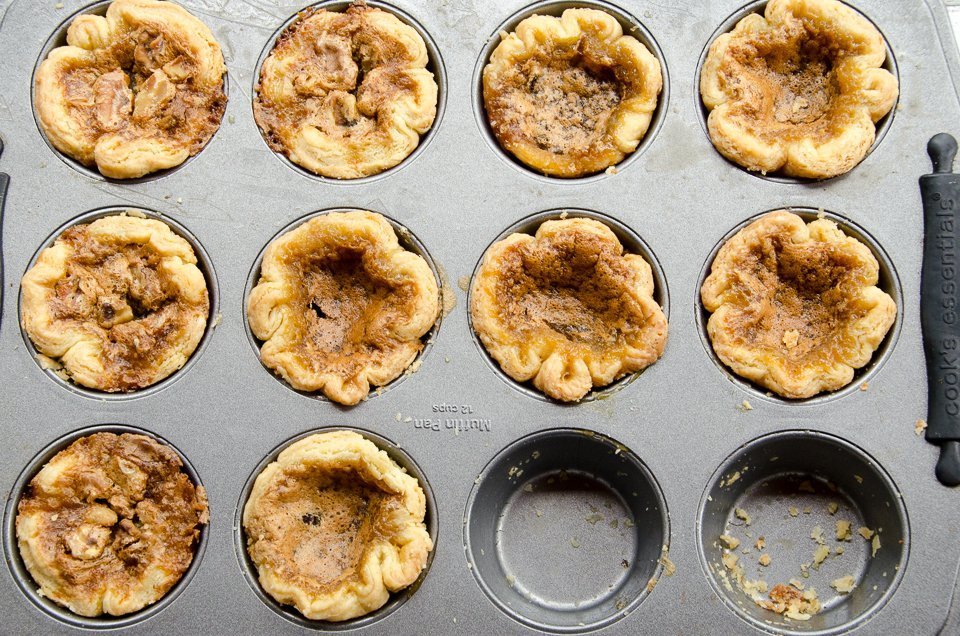 The key to a perfect butter tart is the pastry. It must be a butter pastry (no shortening or lard) and because pastry has so few ingredients, make sure you get the best butter you can – which would be a European cultured butter if you can find it. European cultured butter has at least 82% butterfat and a slightly sour taste (which sounds unappealing, but really is just more flavor and is delicious). Once you have the perfect pastry, the butter tart filling is really quite simple.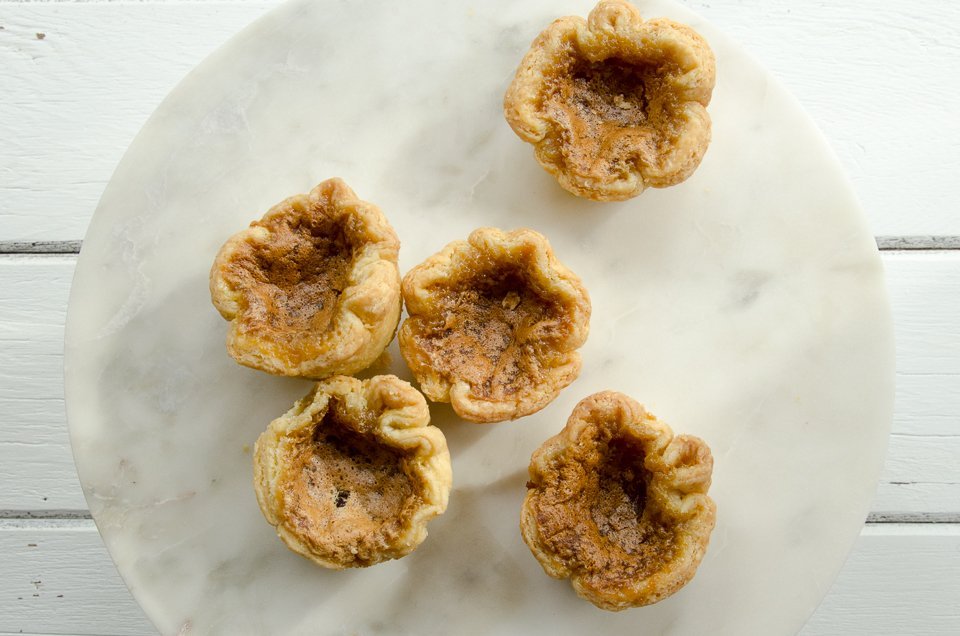 Butter tarts offer a certain freedom to the baker. They are supposed to look rustic, which gives  you permission to be less than perfect as you shape the pastry shells and fill them. Let the pastry get pleated in the muffin cups and try to fill the cups only two thirds of the way full. The filling will bubble and boil in the oven, rising up in the cups before they fall as the tarts cool. The filling might spill over the edge of the pastry, which is a pain in the neck to clean off the pan, but does no damage to the appearance of the tarts. 
Biting into your first butter tart is a treat you won't soon forget. It's an experience that leaves an impression… the impression that you'd like another please.