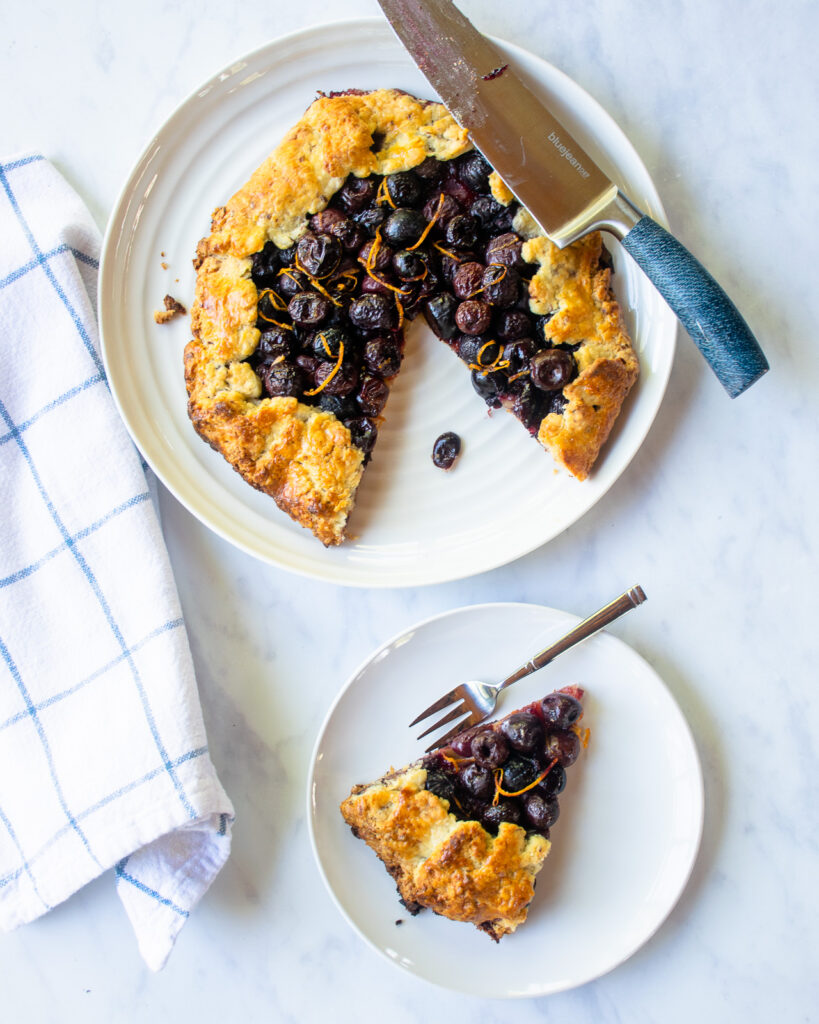 Cherry Galette with Almond Pastry Crust
If you're wondering… a galette is basically a French-inspired free form pastry tart or cake. It's the very easiest of tarts to make because you just fold the pastry up around the filling and send it to the oven. No fuss, no muss. This sweet cherry galette is even easier than most because it calls for frozen, pitted sweet cherries so there's no peeling, pitting, chopping, nothing! The crust is made with almonds, whose flavor compliments cherries so well. If you're looking for a dessert that is unpretentious, easy to make and yet as delicious as something from a bakery… you've found your recipe!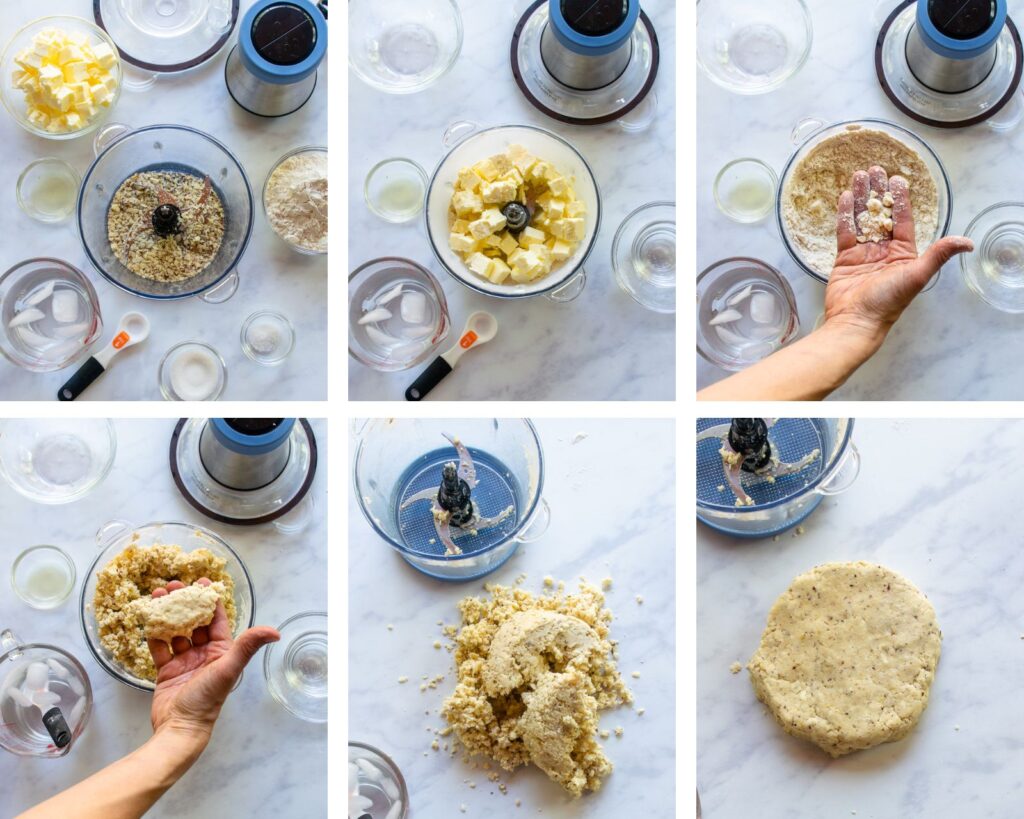 Making the Almond Pastry Crust
The easiest way to make the almond pastry crust is with a food processor or chopper. Start by chopping up some toasted almonds. Add the dry ingredients and buzz it around. Then, add some very well-chilled butter cubes (you can freeze them for 10 – 15 minutes) and pulse the chopper until the butter is about the size of peas. Add lemon juice and water and pulse again until the pastry comes together when you squeeze it. Shape it into a disk, wrap with plastic wrap and refrigerate for at least an hour. You can even make this pastry a day ahead of time. Of course, you can also do the above in a bowl with your hands, pinching the chilled (but not frozen) butter into the flour with your fingers.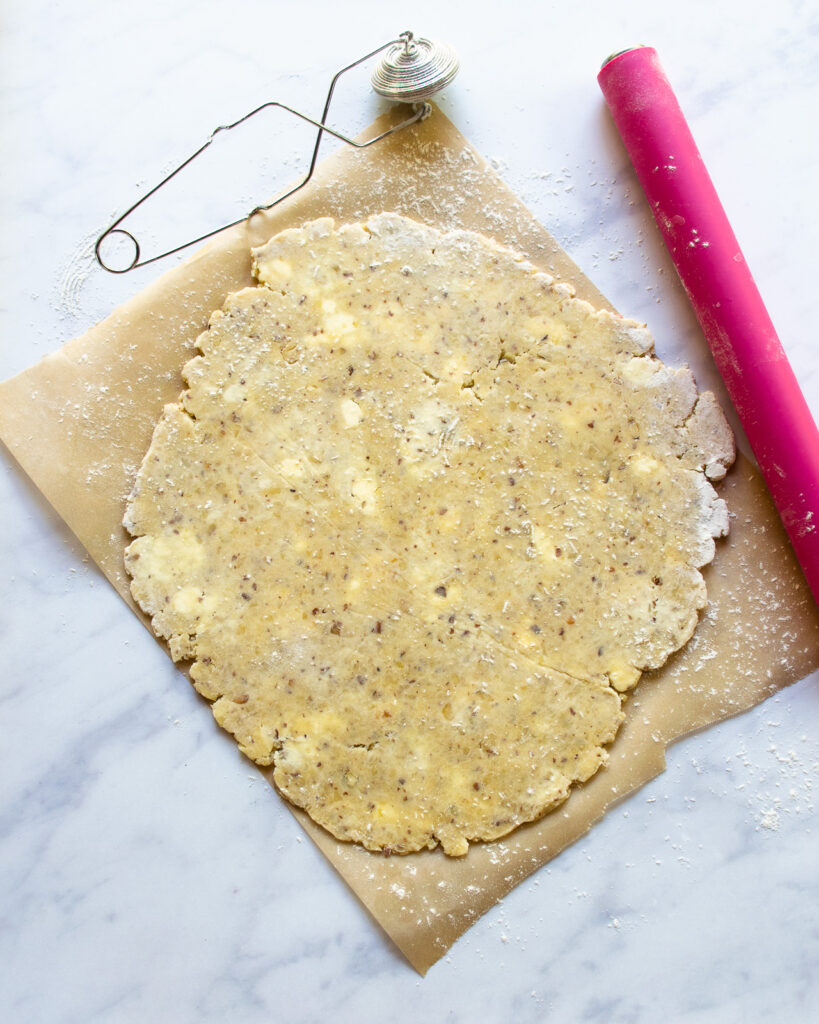 Tips for Rolling out the Pastry
The most important thing to remember whenever you need to roll out pastry is to start with pastry that has rested for at least an hour. Once it is out of the refrigerator, let it sit for another ten minutes so that it warms up just a little. That will make it easier to roll. Lightly flour your surface when you roll out the dough so that the dough doesn't stick. Try to add only as much flour as you need. For this recipe, it's helpful to roll the pastry out onto a piece of parchment because then you can pick the pastry up and transfer it to the sheet pan very easily. Start rolling from the center out toward the edges and rotate the pastry every few rolls to keep it even and in a relatively round shape. Rotating it will also help prevent it from sticking to the counter (or paper).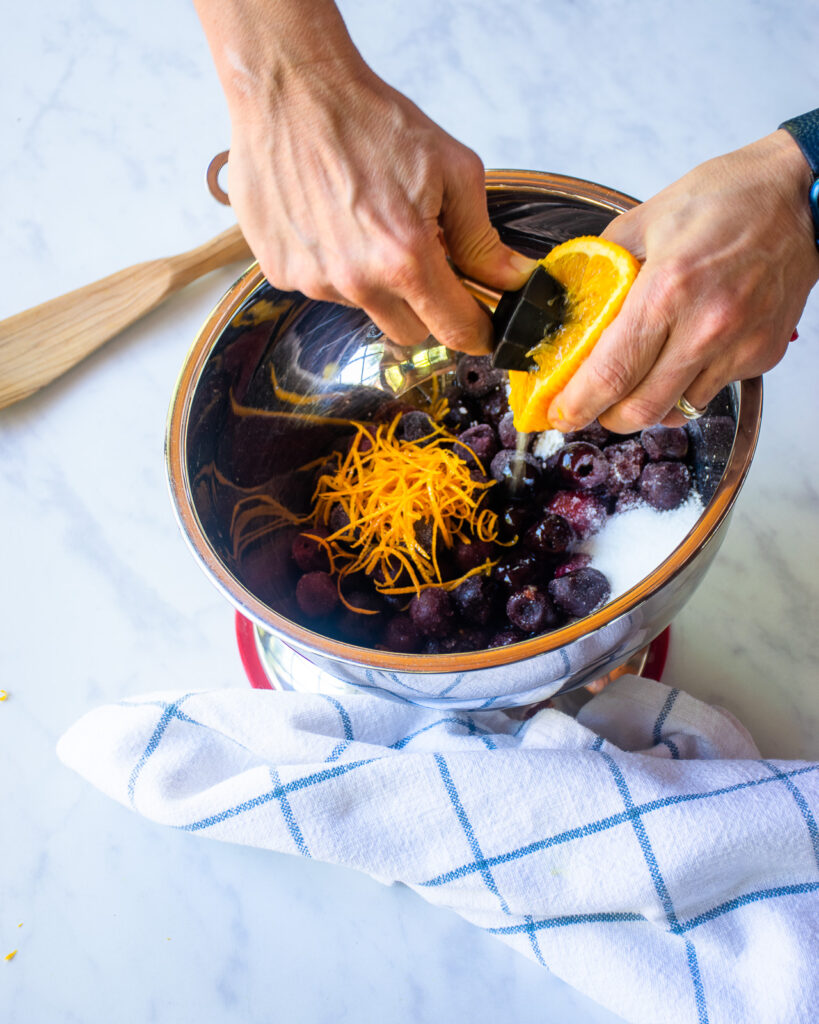 Cherry Galette Filling
The filling for this cherry galette is very easy. Just combine the cherries, orange zest, orange juice, sugar and a little cornstarch in a bowl and transfer that to the center of the rolled out pastry crust.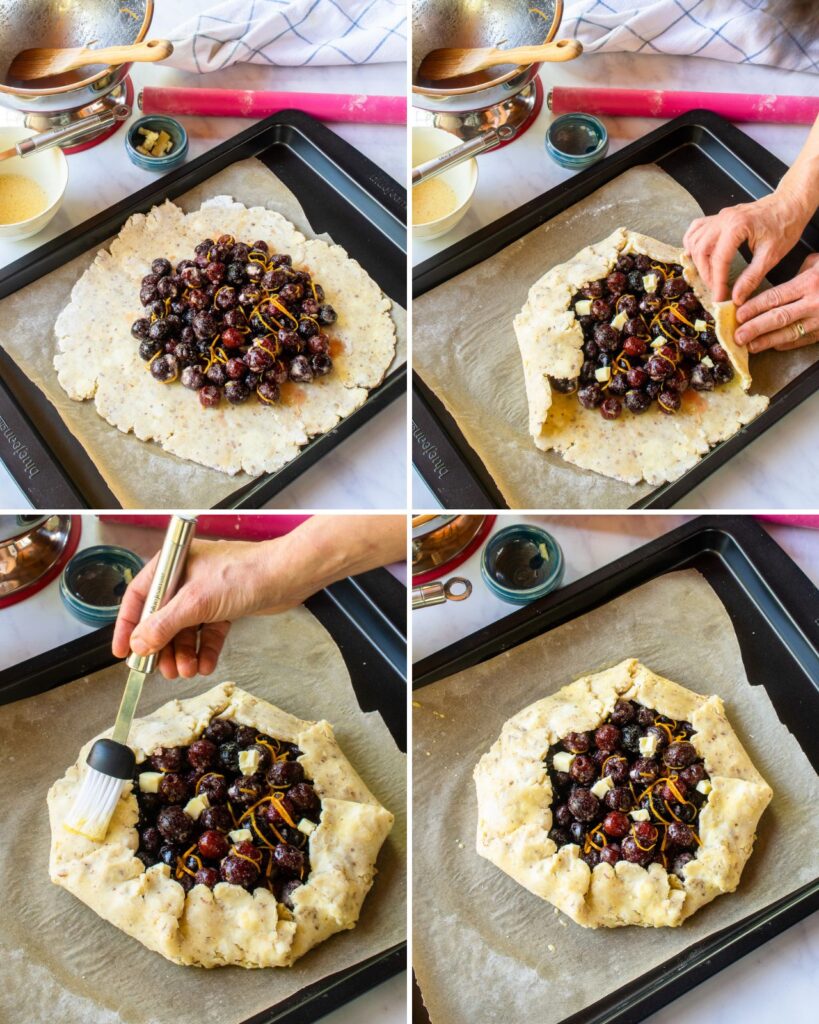 How to Fold the Pastry for a Galette
Folding the pastry up around the filling is what makes a galette, a galette. It couldn't be easier. Just start at any point and fold the side of the pastry up. Fold the piece next to your starting point up on top of the pastry and press to seal it. Repeat all the way around the crust until you've created the tart, leaving a hole of filling exposed in the center. Try your best not to tear the crust as you fold it. If there is a tear, some of the tart juices will escape onto the baking tray. It's not a big deal if this happens as long as you use a baking tray that has a lip all the way around. The juice may burn and smoke a little on your tray, but it won't hurt the tart.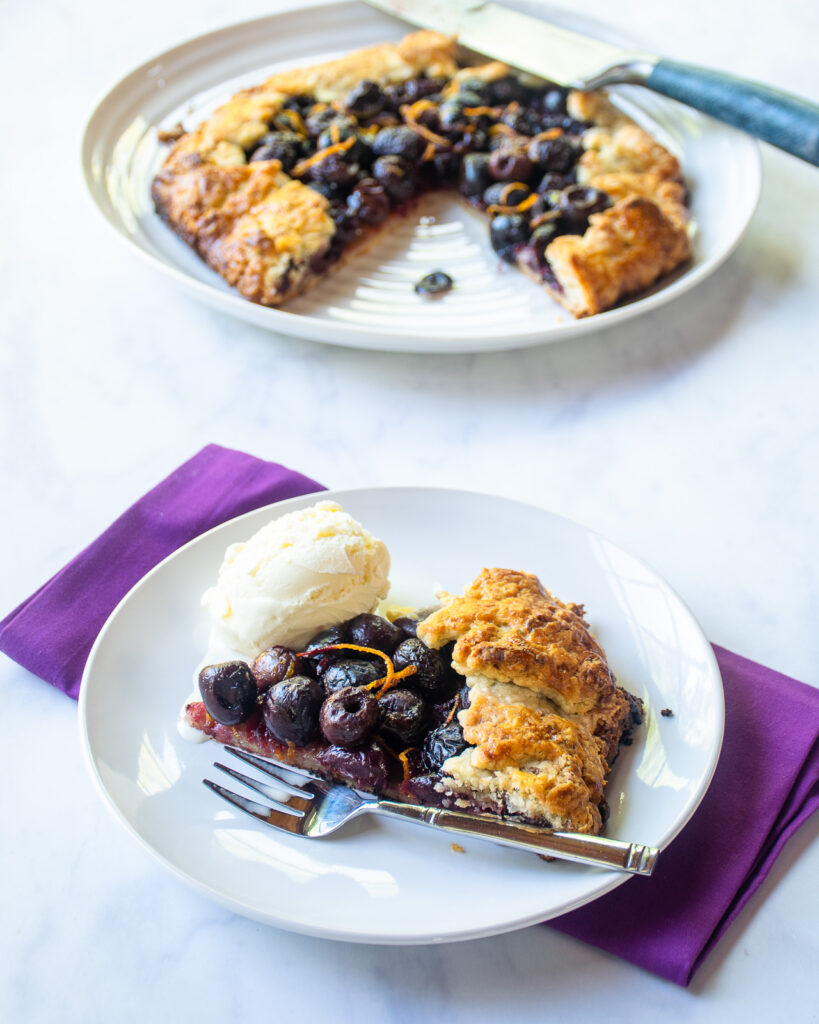 Serving the Galette
There's not much I need to tell you here – I trust you know what to do! Add a scoop of ice cream or a dollop of whipped cream and serve warm. If you have leftover tart, cover it and store at room temperature, enjoying it within two days.
A cherry galette with almond pastry crust is a simple yet impressive dessert that's perfect for showcasing one of my favorite summer fruit. With a flaky and nutty crust and a sweet and tangy filling, this galette will definitely impress at any gathering. Just remember to keep the dough cold, don't worry about imperfections, and enjoy the delicious results.