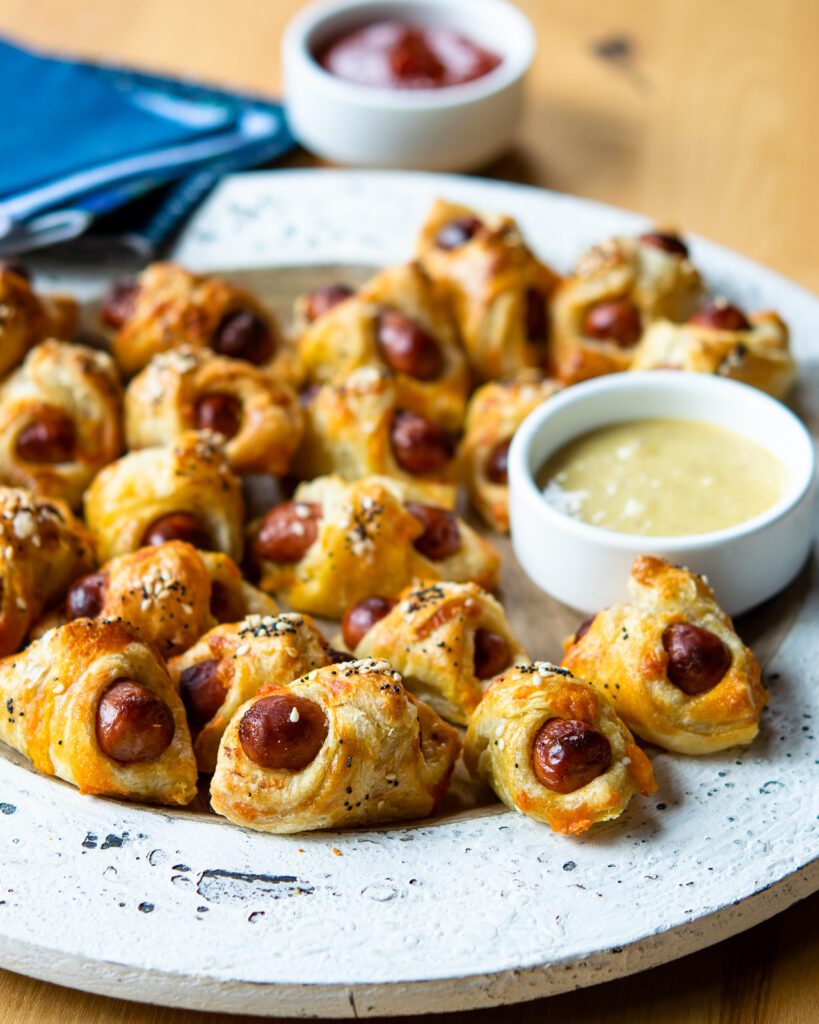 Pigs in a Blanket… but Better!
There was a time in my life when I never threw a party without pigs in a blanket. I just knew that they would make people happy and disappear in no time. I still know this to be true, but have to admit that until writing this recipe I hadn't made pigs in a blanket for quite a while. Now I wonder why not because this time, I made them even better! This time, they are cheesy pigs in a blanket.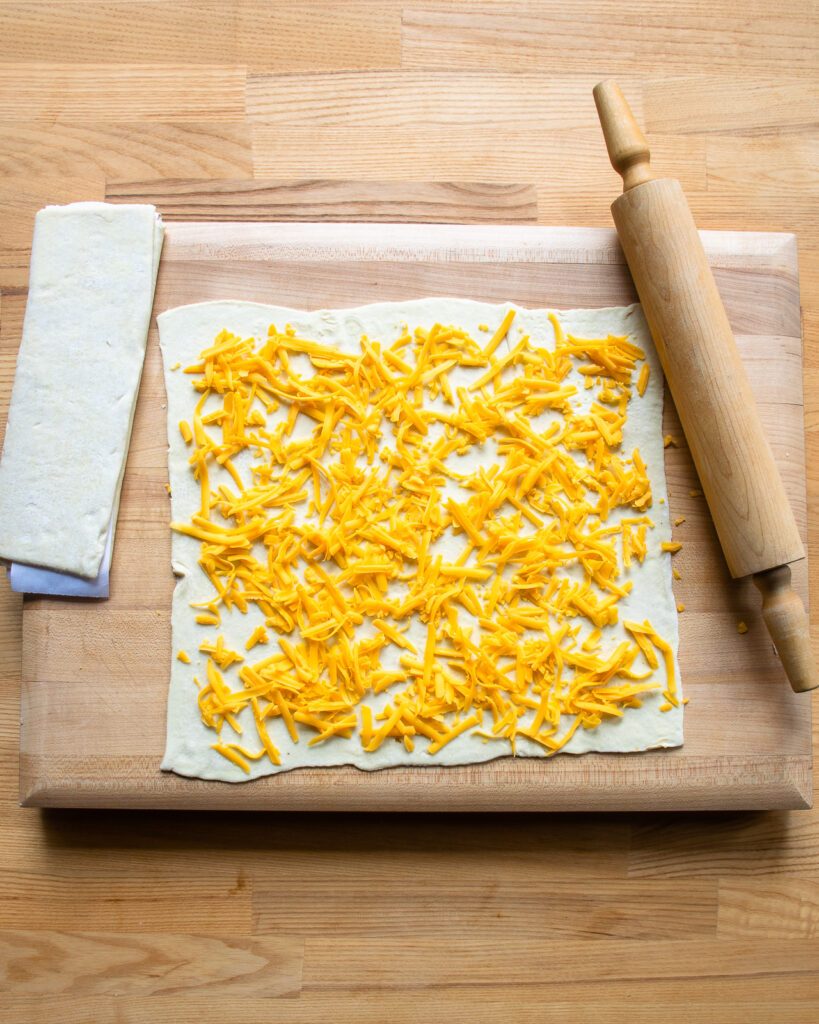 Making Cheesy Pigs in a Blanket
The cheesy part of these PIBs comes in the form of Cheddar cheese, layered between two sheets of puff pastry. This is an added step in making traditional PIBs, but I think you'll agree that it is worth it once you've tasted them. It doesn't take long to roll the pastry out with the cheese. Just make sure you remember to defrost the pastry properly – that means putting it in the fridge the night before OR leaving it on the counter until it is manageable. Do not, for any reason, be tempted to try to defrost the pastry faster using unadvisable methods (I'm looking at you microwave!)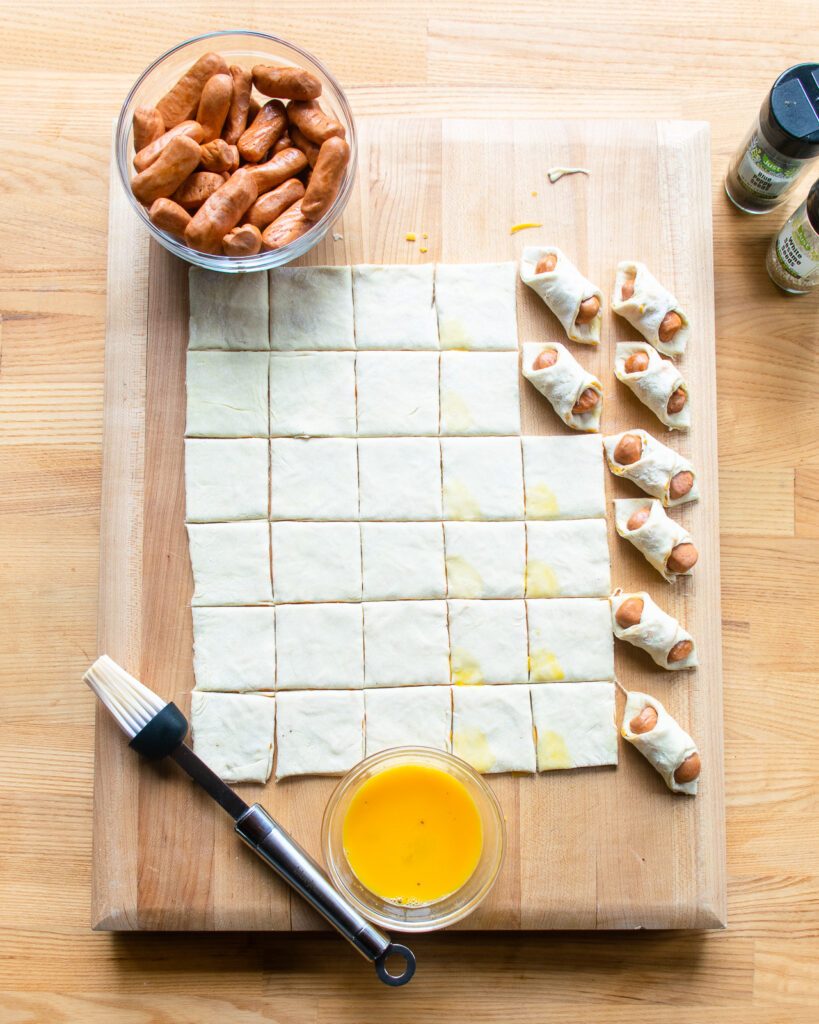 How to Assemble
You could roll the pastry around the wiener from edge to edge, but going from corner to corner does add a little style to the PIBs and since we're upping the game with cheese, we might as well up the game in style too. Dot one corner of the pastry squares with egg wash. That will be your fastening corner. Pull that corner over on top of the other corner of pastry and pinch together really well to seal it in place.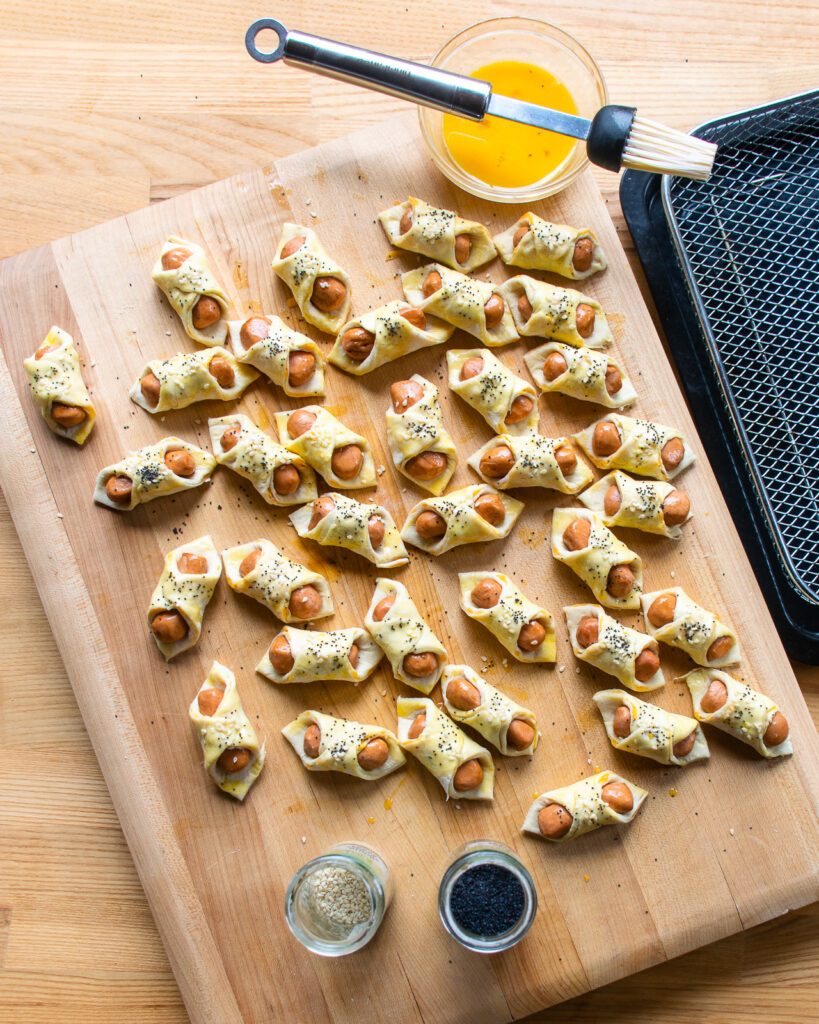 Adding Flavors to Pigs in a Blanket
Once you've assembled all your pigs, brush them with more egg wash and then sprinkle some sesame seeds, some poppy seeds or even some coarse salt on top. A little mixture is nice.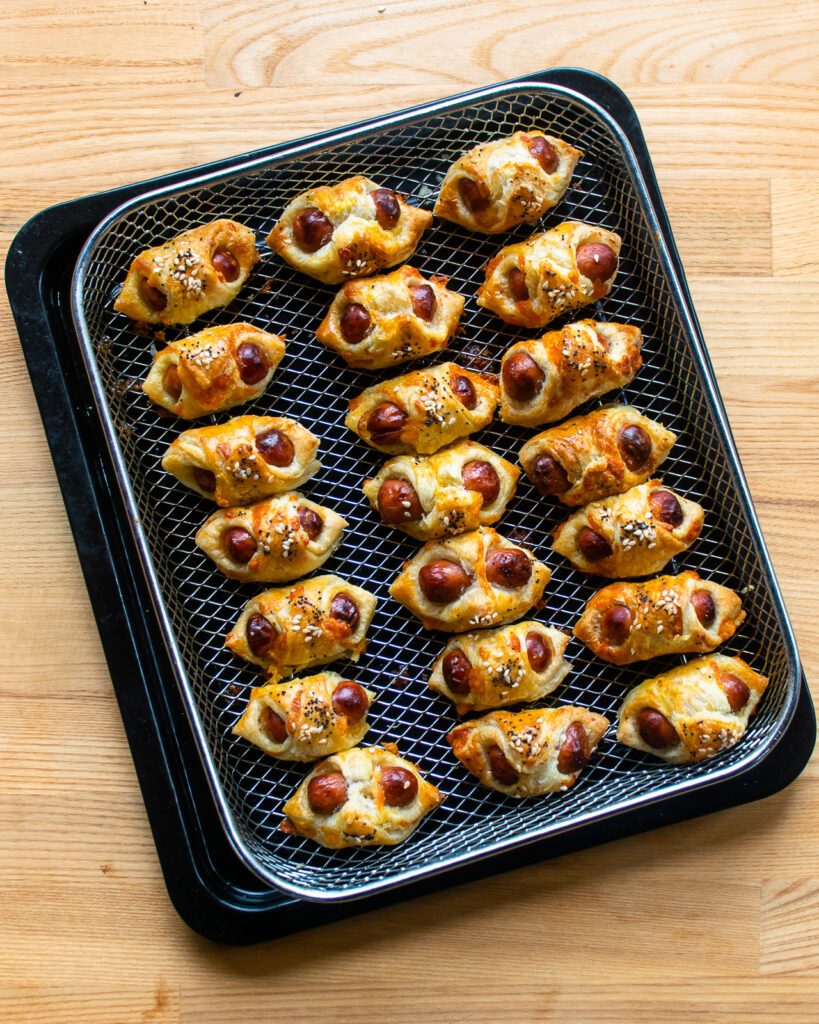 Air Fryer Pigs in a Blanket
These will bake in your air fryer in no time – about 8 to 12 minutes at 380˚F. (Alternately, you can bake these in your oven at 400˚F for about 15 to 17 minutes, or until the pastry is nicely browned all over.) Turning the pigs over for the last 2 minutes of air-frying is a good idea. Not only does it help brown and cook the pastry on the bottom, it also protects the wiener ends from getting too dark.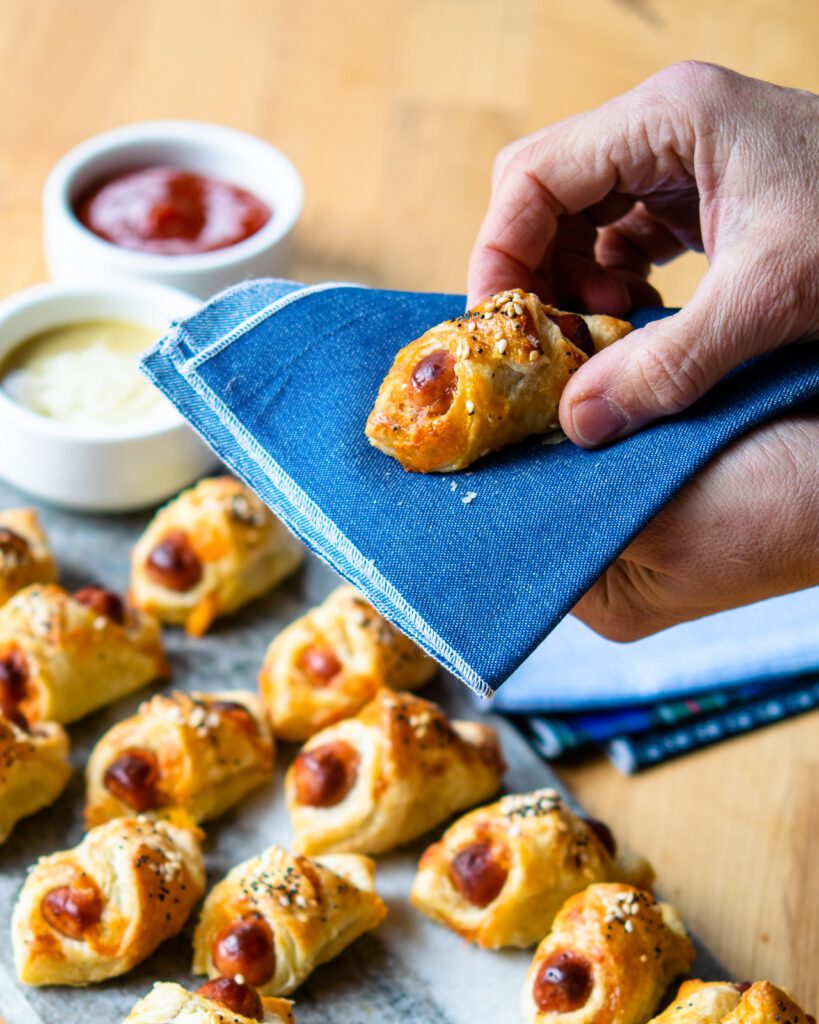 Dips for Pigs in a Blanket
Everyone had their favorite dip for PIBs. For me, it's definitely honey mustard. You can buy some or make your own (simply mix honey and mustard together to suit your tastes). Others like ketchup, BBQ Sauce or even HP Sauce. You know what you like. Put some in a little dish, surround it with your stylish cheesy pigs in a blanket and then just sit back and watch them disappear.