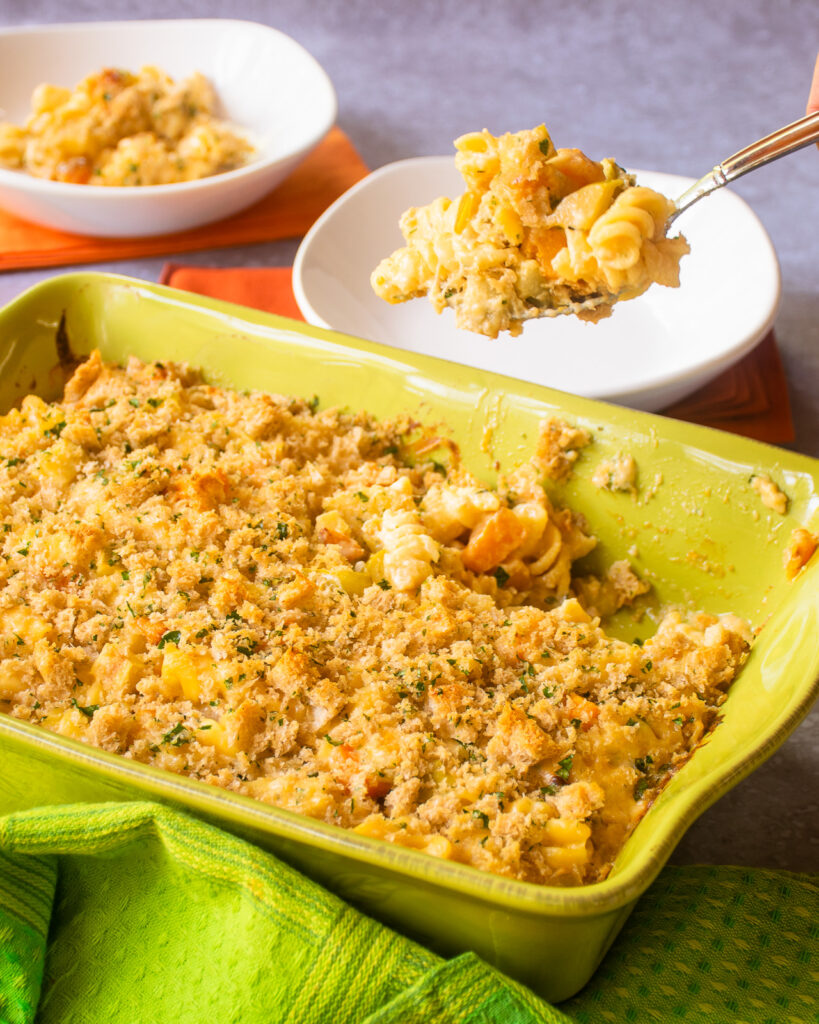 Mac and Cheese for Fall
I know what you're thinking – "don't put fruit and vegetables into my mac and cheese!" But I'm asking you to bear with me and give this Butternut Squash Apple Mac and Cheese a chance. It's a beautiful fall twist on a comfort classic with just a couple of ingredients included that you don't usually see. Let's talk about the apple first. Apple and cheese are a classic combination. You'll see apple on a cheese board and you may have had a slice of cheese with your apple pie. The sweet, fresh flavor of the apple pears so nicely with the salty, fatty cheese and just makes you want more. As for the butternut squash, squash and apple go really nicely together and butternut squash with cheese is delicious. So, just think of this mac and cheese as a little party for friends who you know will get along, even if they don't spend all their time together.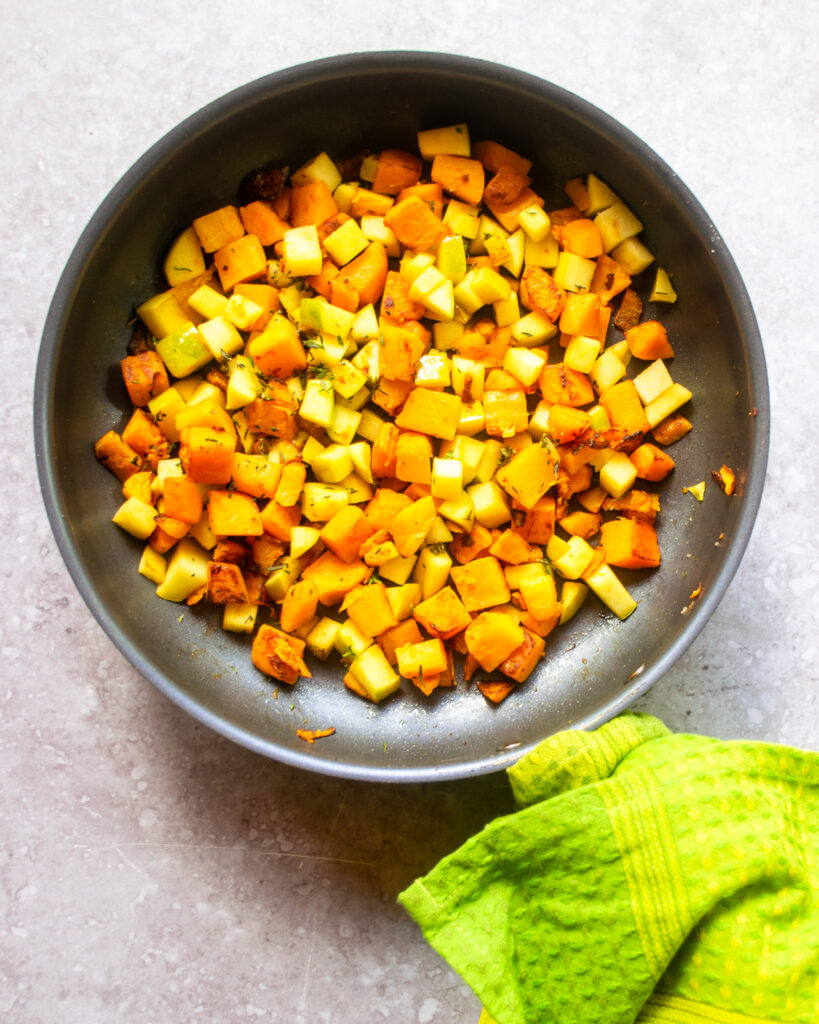 How to Cook Butternut Squash
Butternut squash is easy to cook. You just have to peel it first. Cut the long neck off from the bulbous base and then use a peeler to take away the tough skin. Then, dice the butternut into bite sized pieces. Of course, you could save yourself the peeling time by buying pre-chopped butternut squash at the grocery store, but those chunks will need to be cut down into bite-sized pieces. To cook the butternut squash, simply sauté the diced squash in butter on the stovetop until the chunks are tender – about 6 to 8 minutes. Alternately, you could air-fry or roast the chunks in the oven until tender.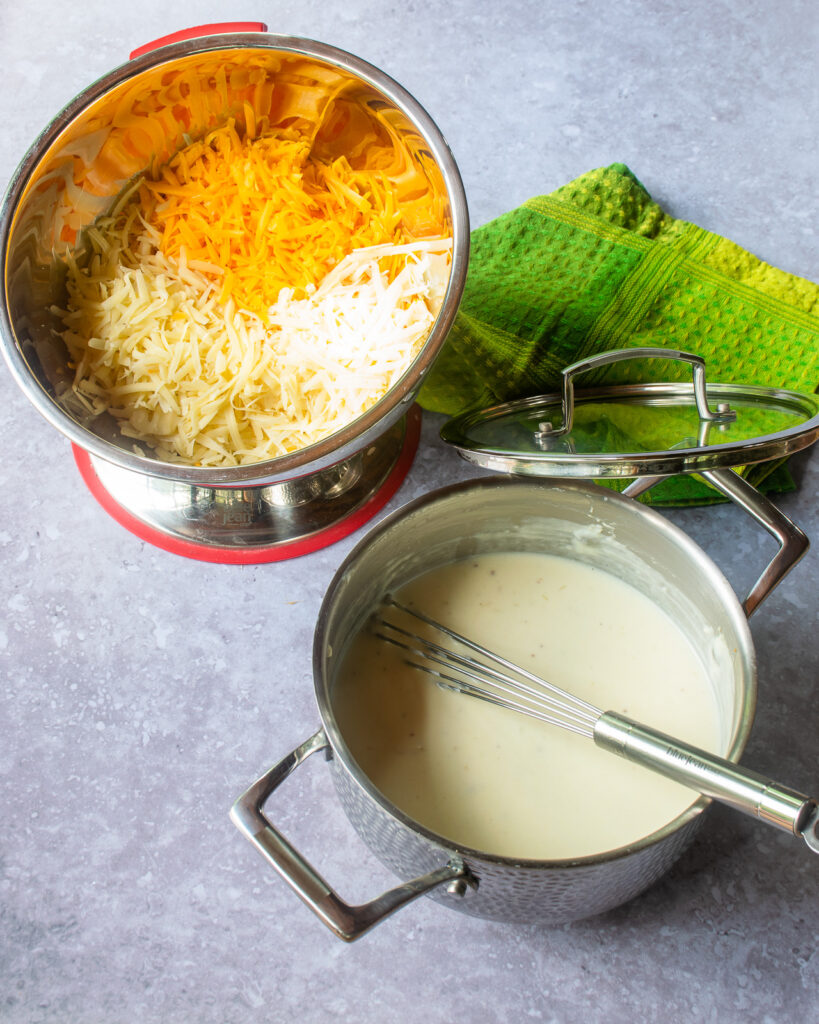 Types of Cheese to Use for Mac and Cheese
I use three different cheeses in my macaroni and cheese. Gruyère cheese is the main cheese. It's a Swiss cheese with a nutty flavor and is a very good melting cheese. If you can't find Gruyère, go with a great-tasting Swiss cheese. Cheddar is just darned delicious and also melts well. Pick a sharp Cheddar for the most pronounced flavor. Finally, Parmesan cheese has a salty taste that helps to season the sauce. The key to adding these cheeses without the sauce becoming gluey is to make a white sauce and then remove it from the heat before stirring in the cheeses. Don't put the sauce over the heat again once the cheeses have been added. If they don't melt completely, don't worry about it. The entire dish is going into the oven and any remaining lumps of cheese will melt there.
What Pasta to Use
Here's where you come in… You can use whatever pasta you like! It could be macaroni, fusilli, rotini, pinwheels, orecchiete… whatever shaped pasta you have on hand.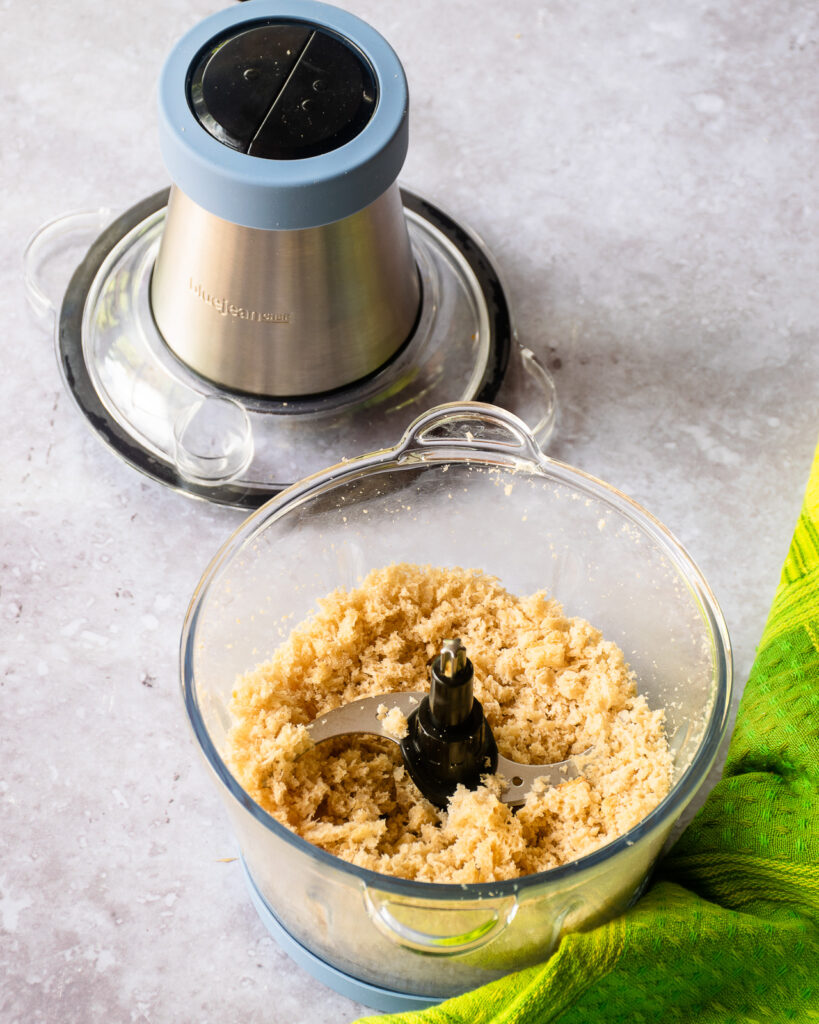 Crumbs on Top
I love adding a little texture to the mac and cheese and breadcrumbs do the trick. Process some bread into coarse crumbs and combine it with melted butter and chopped parsley. Sprinkle this on top of the prepared mac and cheese and let it toast in the oven while the casserole bakes.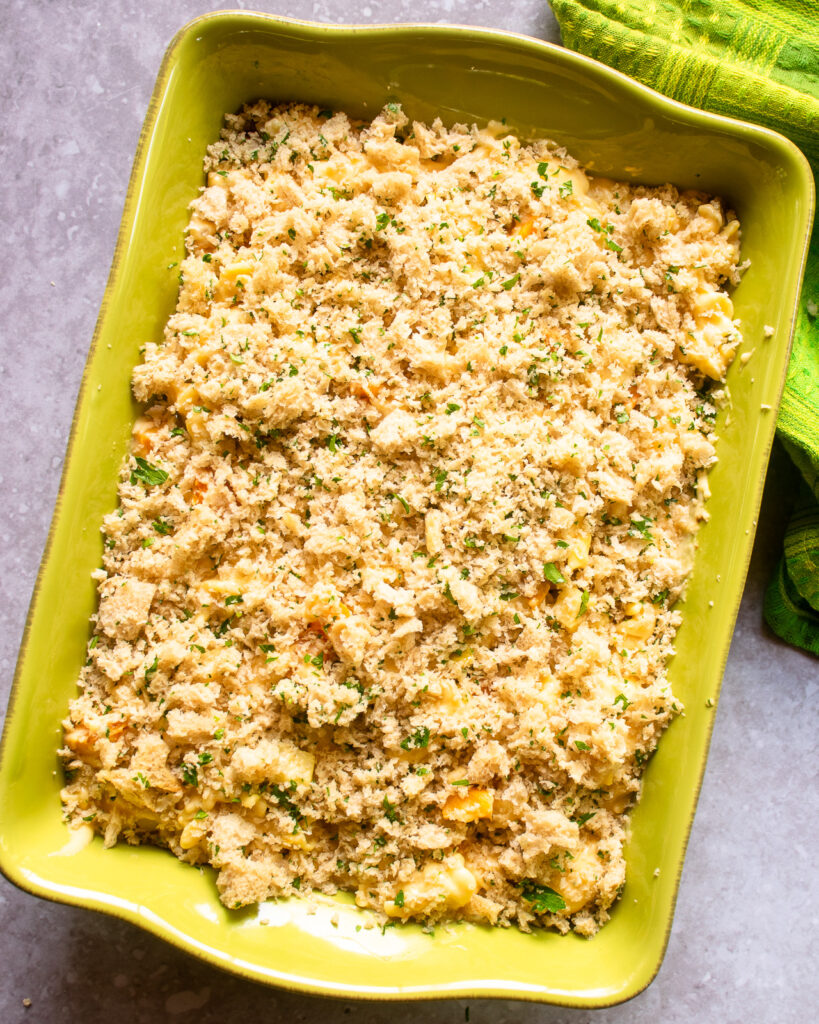 Making Ahead and Storing
If you're making this ahead of time, now is when you stop. Wrap the casserole in plastic and keep it in the refrigerator until your ready to bake it. Let it sit out on the countertop for at least 30 minutes before popping it into the oven and proceeding with the recipe. You could also freeze the casserole at this point as well. If your casserole is safe from freezer to oven, you can bake straight from frozen. Keep the casserole covered with foil for an hour and then remove the foil and let the top brown.
What to serve with Butternut Squash Mac and Cheese
You don't have to serve this butternut squash apple mac and cheese with anything, but if you would like something else alongside, I'd opt for a fresh, bright salad. A simple arugula salad with Parmesan and prosciutto would be nice, or a beet and orange salad could compliment this dish nicely since you're trying new things.