We heated the soup up, ladled it into bowls and added the toasted cashews and fresh herbs as instructed in the note left beside the stove. It was amazing and perfect – the best welcome into a home that I can remember without the host even being there. So amazing was the soup that I think of her every time I make or eat mulligatawny.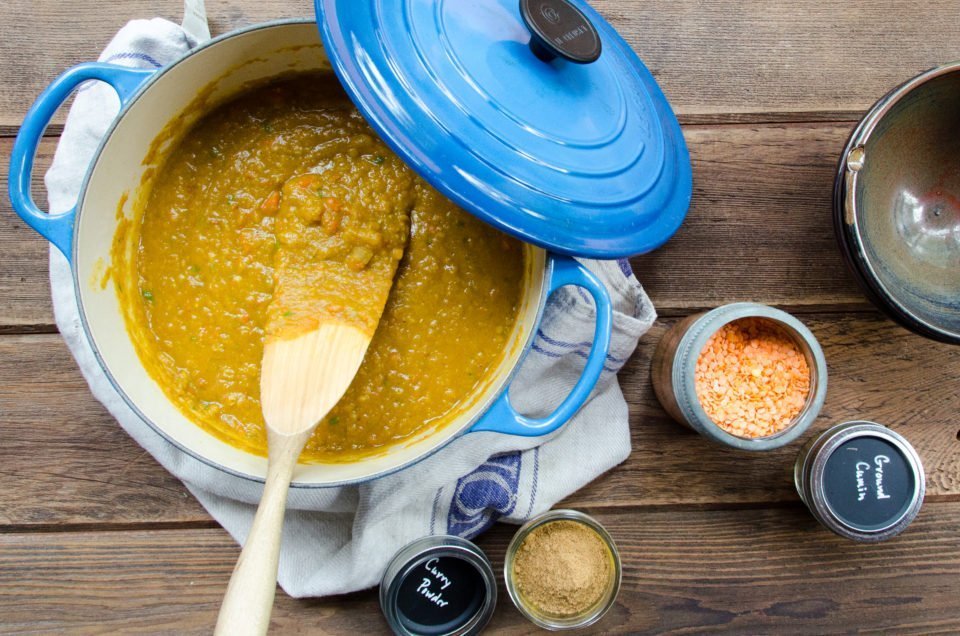 Mulligatawny is a British soup of South Indian origin, created out of the British desire for soup and their love of Indian flavors. There's no one way to make mulligatawny. Some versions have meat in them and are stock-based. Others are vegetarian and use water or coconut milk as the liquid base. Some are thick and puréed until smooth, some thick and left chunky and still others thinner with more broth with pieces of vegetables visible. There's a certain freedom in a recipe like that. What they all have in common is the deep curry flavor.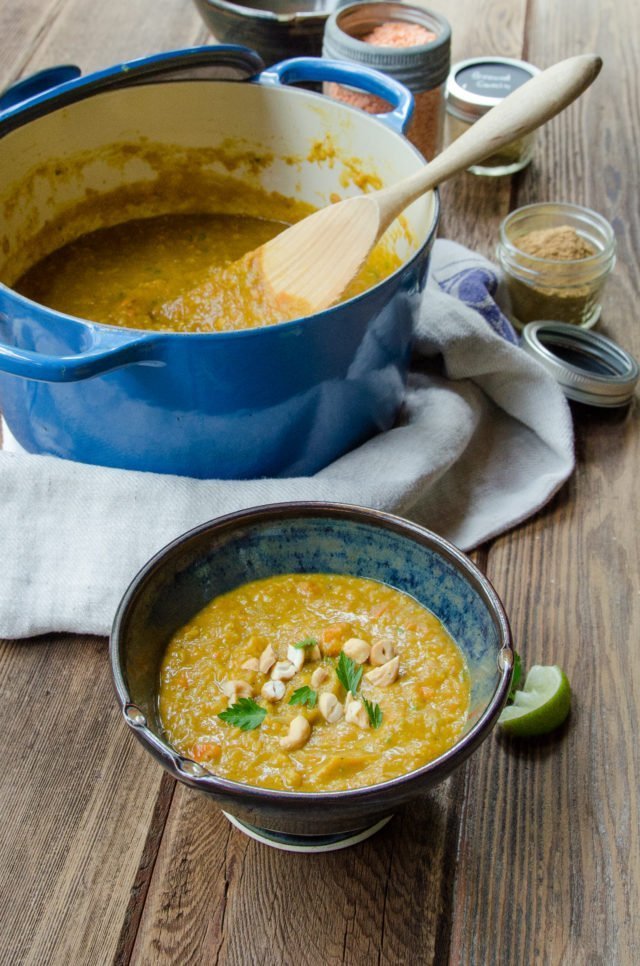 This version of mulligatawny is based on red lentils and delivers a satisfying serving of protein as a result. I know what you're saying… the ingredient list is too long, but wait. Don't be daunted by the list of ingredients here – look how short the directions are. Once you've measured the spices, your 90% done and just think of the lasting impression all your guests will have.