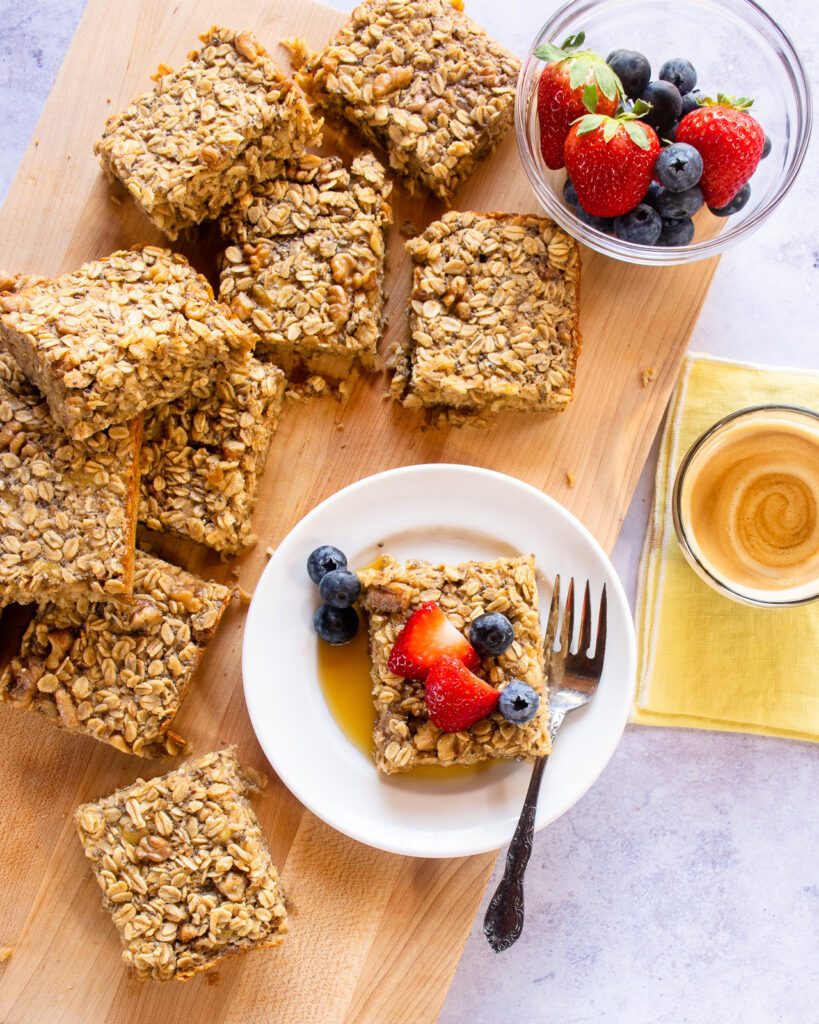 Simple Baked Oatmeal
Oatmeal is a staple in many households, including mine, for a good reason – it's quick, filling, and easy to customize. Baked oatmeal takes this classic breakfast dish to the next level by transforming it into a warm and comforting casserole-style dish. Baked banana oatmeal is especially delicious and a perfect option for a make-ahead breakfast.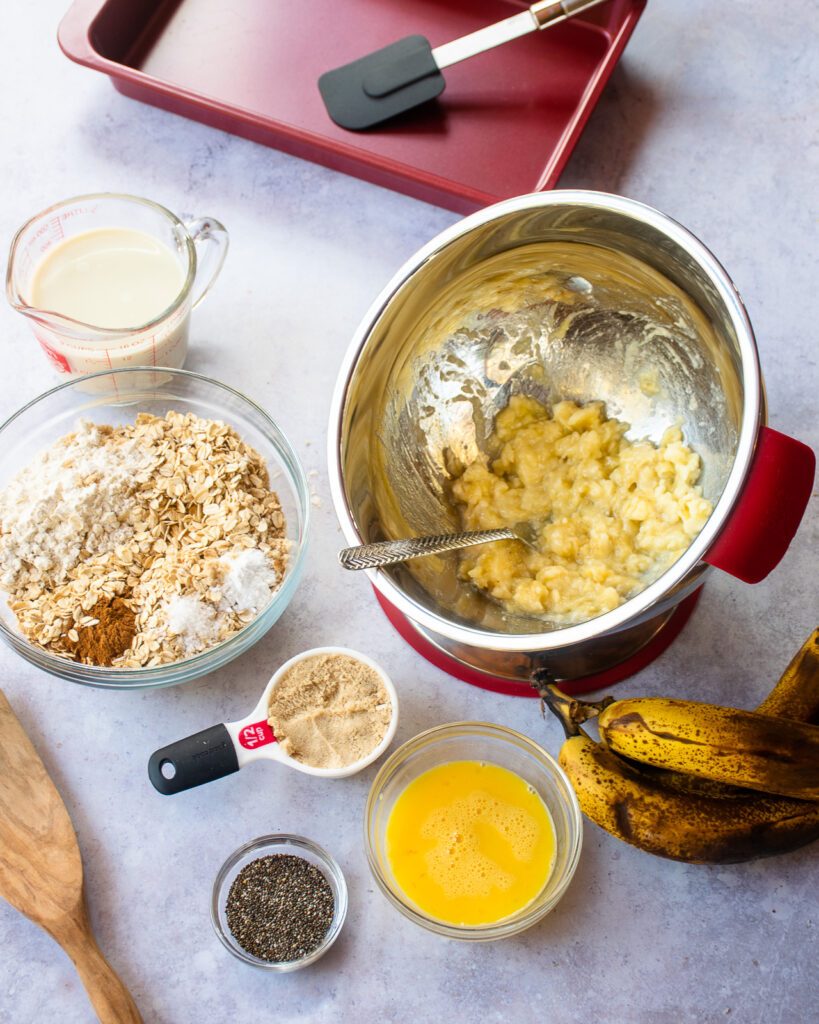 Quick Make Ahead Breakfast
Baked oatmeal is an excellent option for a quick and easy breakfast that you can prepare ahead of time. Of course you can eat it right away, straight out of the oven, but you can also bake it and store it in the refrigerator, and then just reheat a square when it's time for breakfast. It's a healthy way to save valuable time and allows you to enjoy a hot and satisfying breakfast without the hassle of cooking in the morning rush.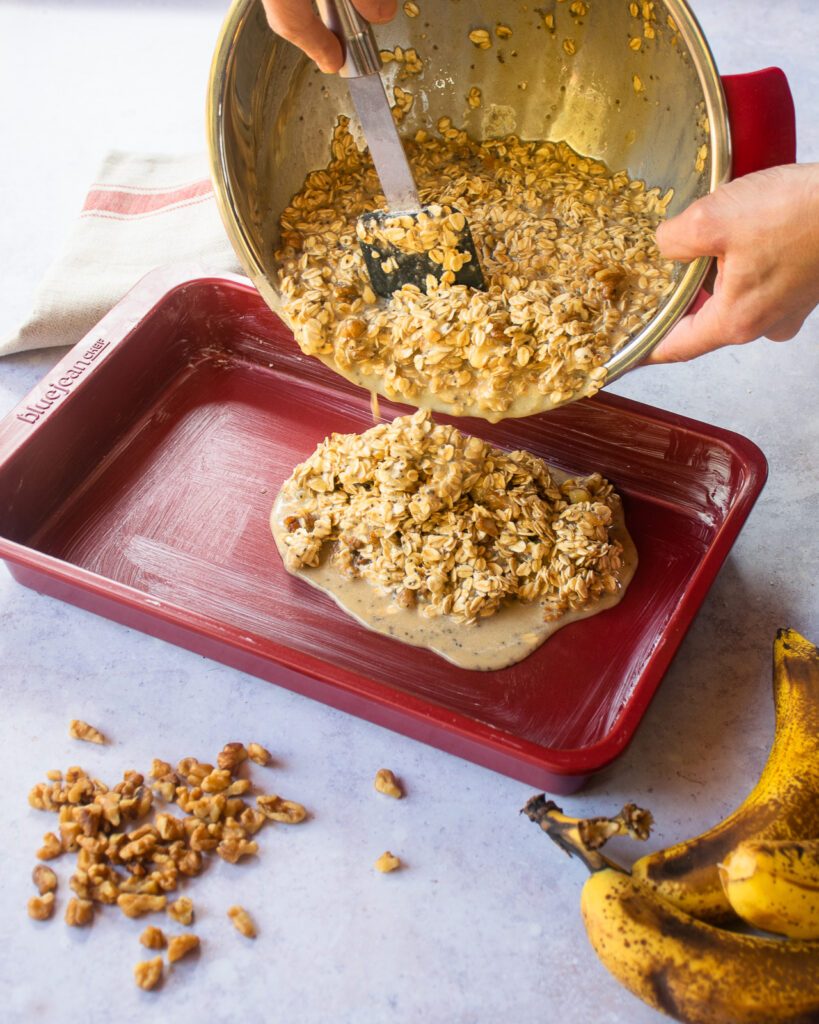 Ingredient Variations
This baked oatmeal includes banana which is not only a great flavor addition, but also helps to keep the oatmeal moist. One of the great things about baked oatmeal, however, is that it is very versatile. You can switch up the ingredients to suit your taste buds or what you have on hand. For example, you can add the walnuts or change to a different nut, or leave the nuts out altogether. Try adding some dried fruit, or blueberries, raspberries, apple, or even chocolate chips to the mixture. You can also switch up the type of milk you use. I love oatmilk, but you can use regular cow's milk or try almond milk or coconut milk for a dairy-free option.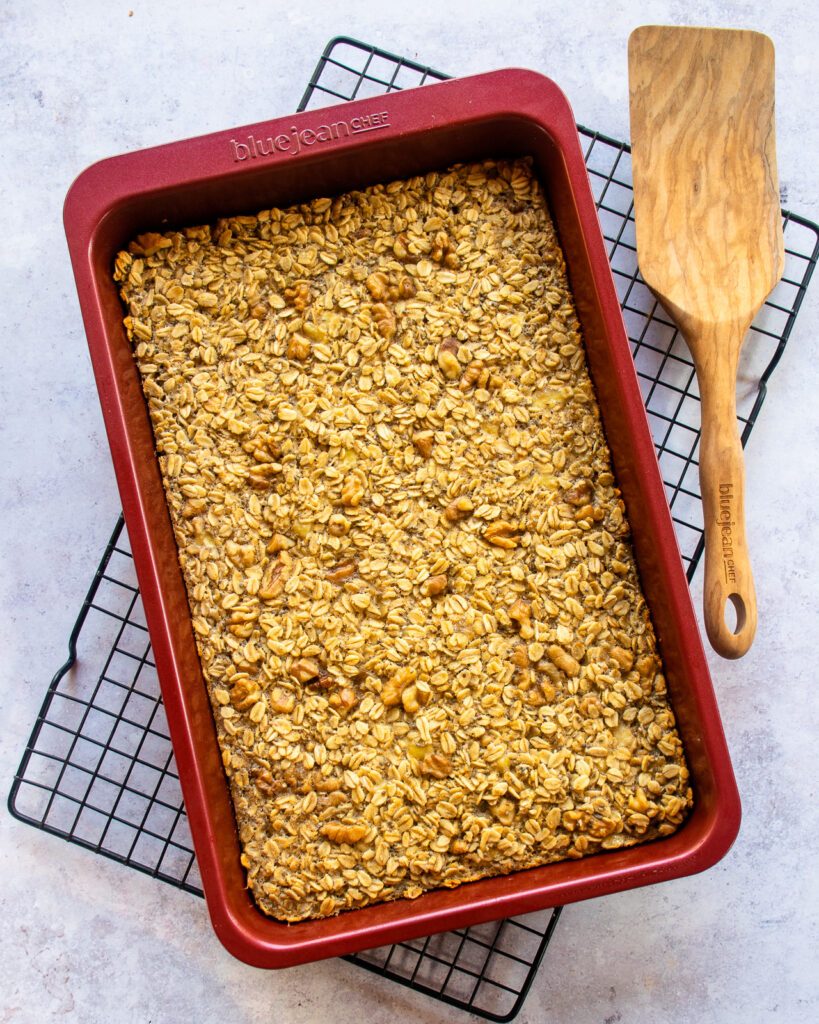 Oatmeal for a Crowd
Baked oatmeal is also a great option for feeding a crowd too, since this recipe makes 12 portions. That makes it a great option for breakfast gatherings or brunch events. Easy to make ahead of time AND feeds a crowd? – it's getting better and better….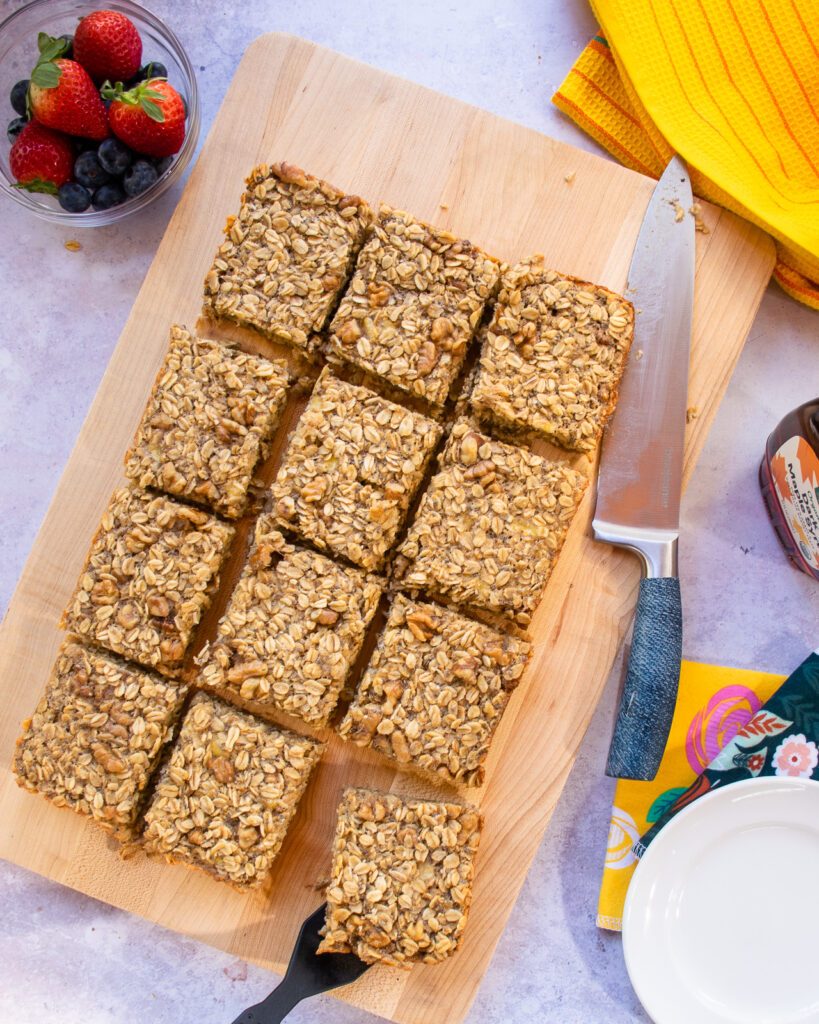 How to Store
Once you've made the oatmeal, let it cool to room temperature. Then, cut it into squares. If you're storing the oatmeal, you can wrap individual squares for an easy grab-and-go in the mornings, or put all the squares into an airtight container. They will last in the refrigerator for a week or in your freezer (wrapped well) for 3 months.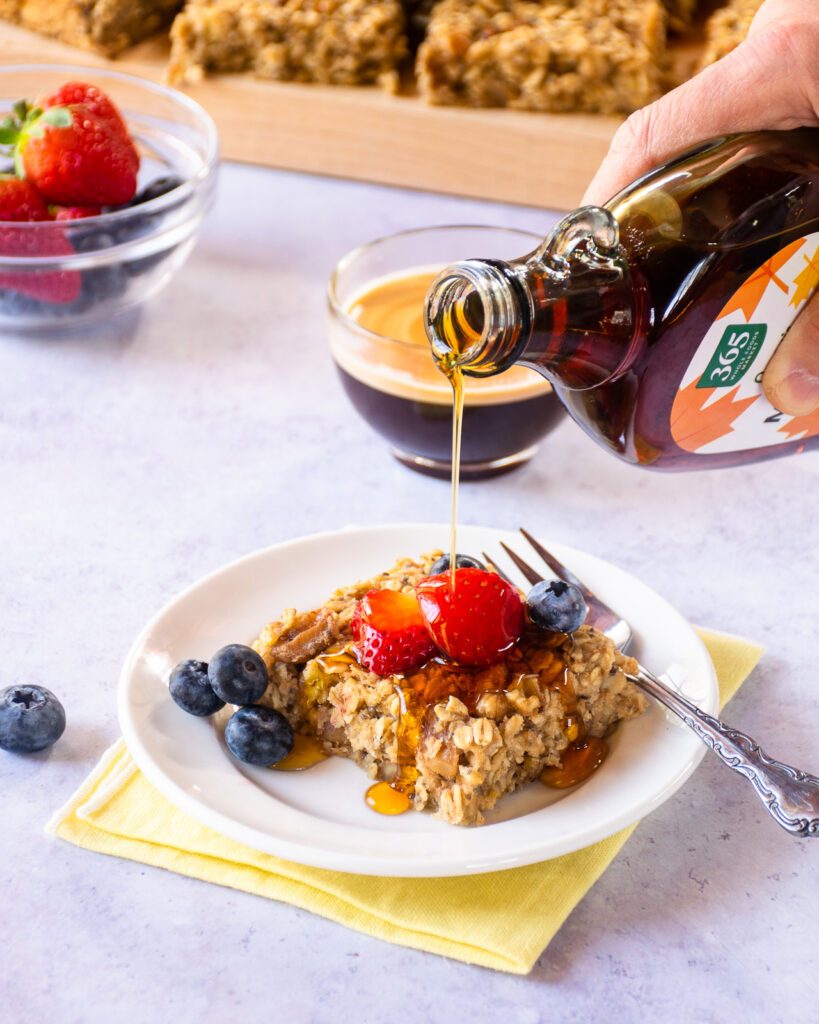 How to Serve Baked Oatmeal
I like to serve this baked banana oatmeal warm. You can warm it up in a 350˚F oven for 5 to 10 minutes, in your air fryer for 5 minutes or in the microwave for a minute or two.  Then, a few berries, a little maple syrup and maybe a dollop of yogurt and your breakfast is ready to go!