This recipe was sponsored by Nature's Own® Bread and their line of soft sandwich breads.
There's a lot that goes into making eggs Benedict – you have to poach the eggs, make the Hollandaise sauce, toast the bread or English muffin and quick fry the Canadian bacon or ham. These individual eggs Benedict bread puddings take a lot of stress out of the preparation by baking everything together in little ramekins – no more poaching eggs to just the right degree of doneness. You can also do a lot of this prep ahead of time so there's no last minute rush. Being able to make the Hollandaise sauce quickly in the blender also helps to make this luxurious breakfast/brunch dish easy to pull together.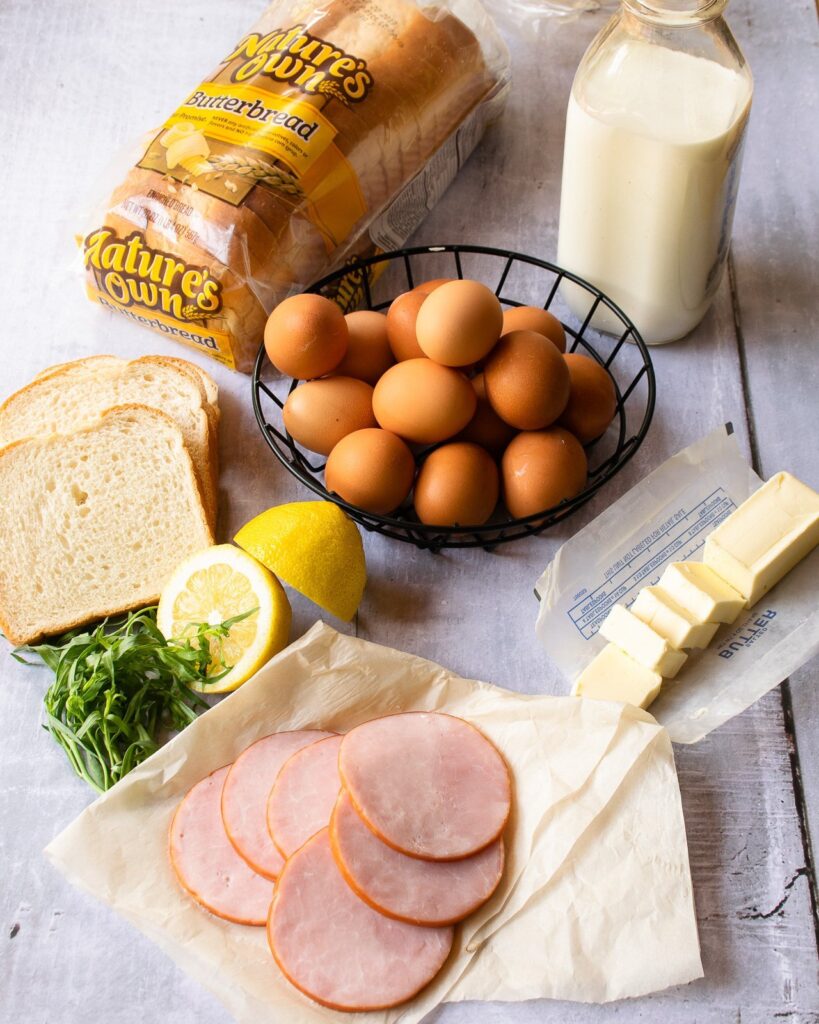 Start with a good loaf of bread. The best loaf to use for this recipe is a brioche or butter bread style bread. Cut the slices into small cubes and toast the bread cubes on a sheet pan until lightly brown. You can do this a day ahead of time if you like. The rich flavor and soft texture of bread enhanced with butter is perfect for eggs Benedict.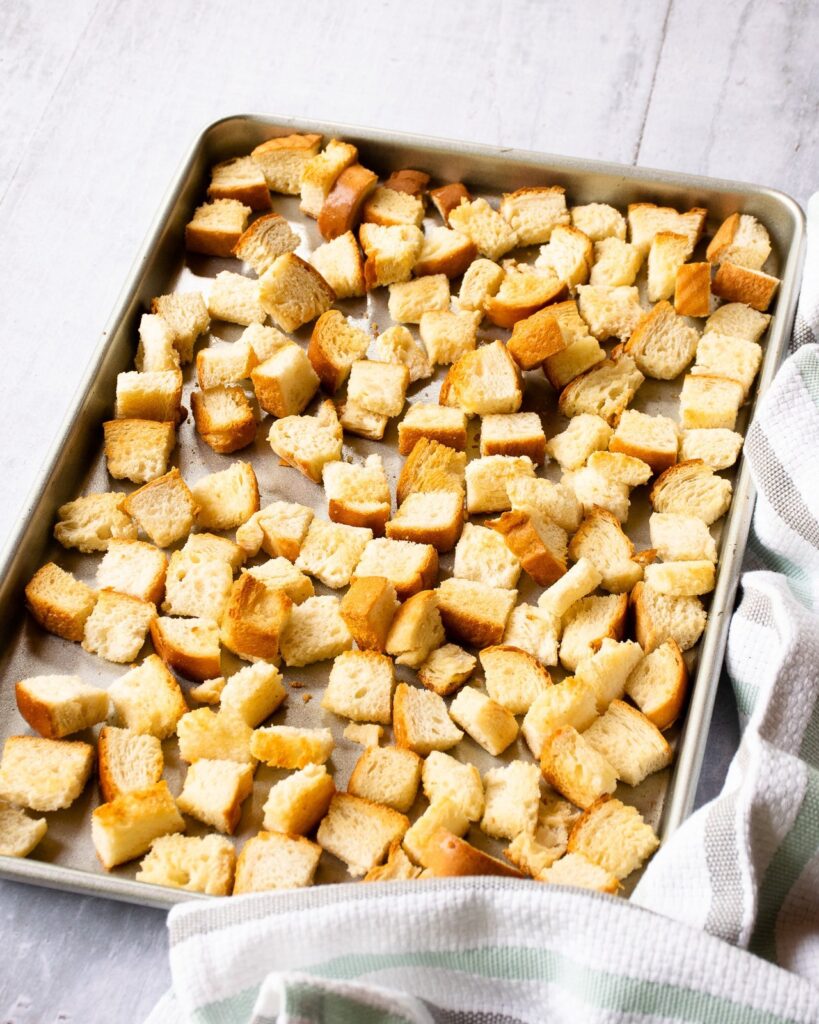 Mix all the ingredients together and let the cubes soak up some of the egg custard. This is the perfect time to make the blender Hollandaise sauce. Then, spoon the mixture into ramekins, making a well in the center of each ramekin – just enough room for one egg. Cover and bake the puddings just like this.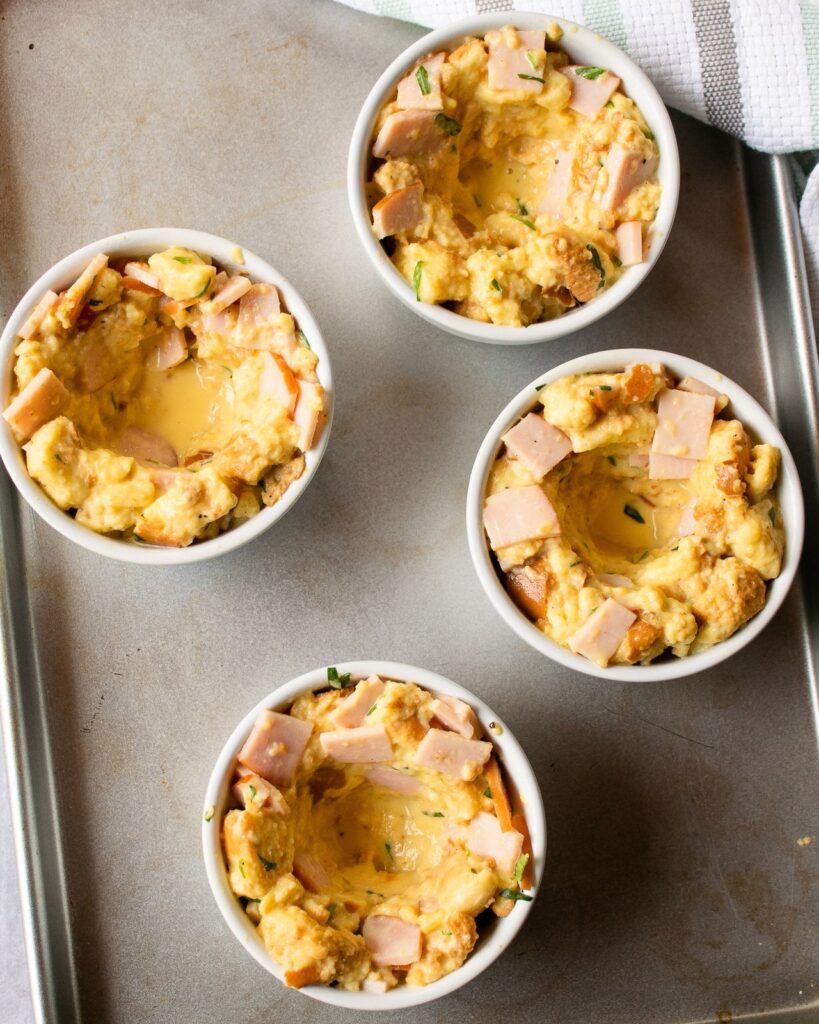 About 20 minutes before you want to serve the puddings, crack an egg into each well and then return the ramekins to the oven for 12 to 15 minutes, until the egg white has just set but the yolk is still soft. The puddings should be slightly puffed up.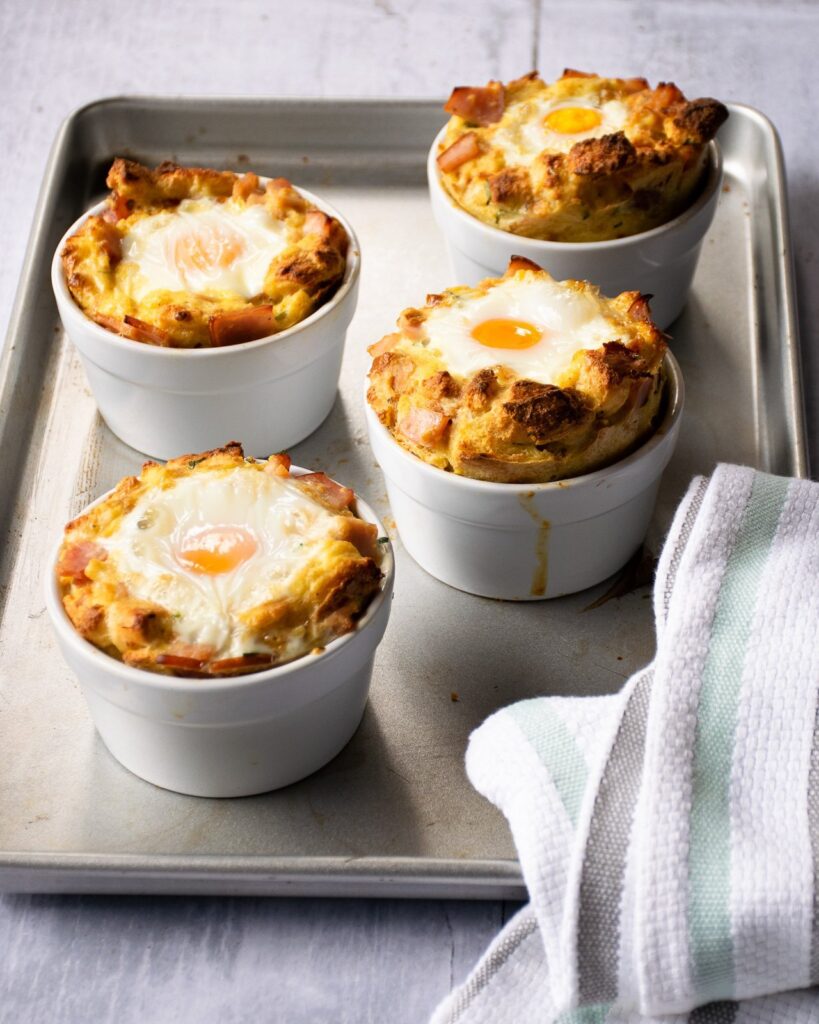 You can pour a little Hollandaise sauce on top of the puddings, or simply serve the Hollandaise at the table and let everyone sauce their own. Now THAT's an impressive weekend breakfast!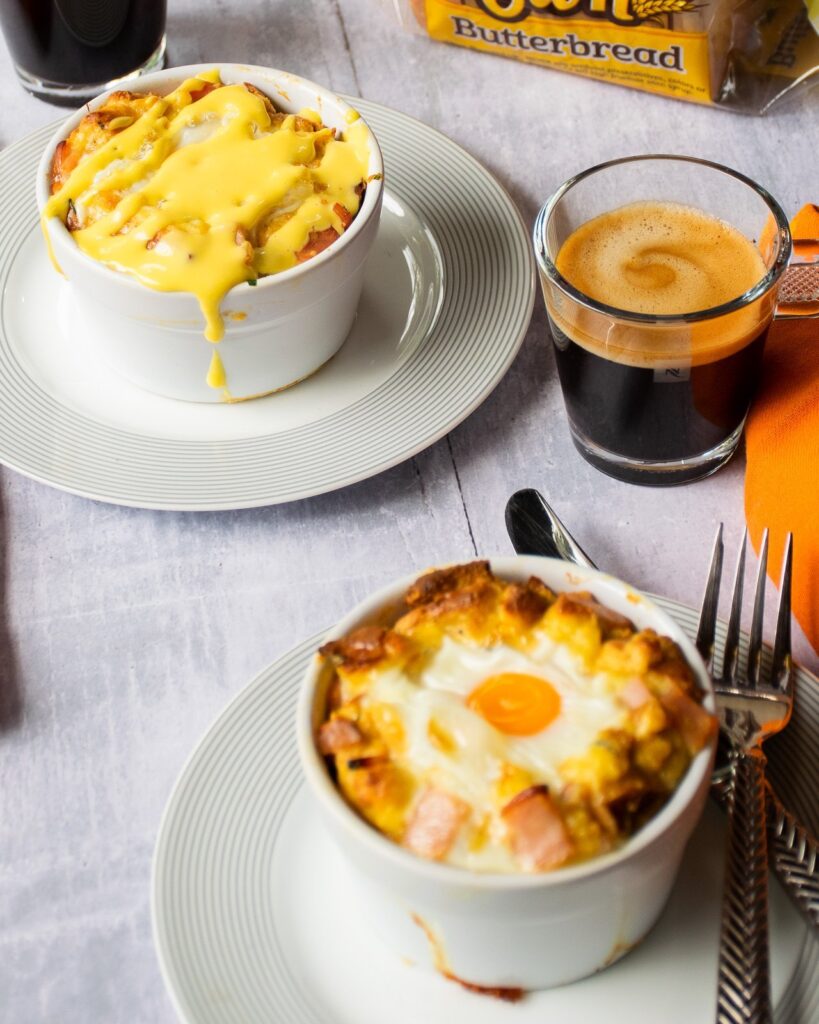 This recipe was written as part of a partnership with Nature's Own® Bread.