Peanut butter is actually a great source of protein, helps promote immune function, gives you a concentrated source of energy and fiber and a dose of Vitamins E and B-3. The only downside to peanut butter is that so many brands load it up with sugar, so opt for the all natural, no sugar added brands and then of course, moderating the serving size is always beneficial (says me who has been known to eat peanut butter off a spoon!).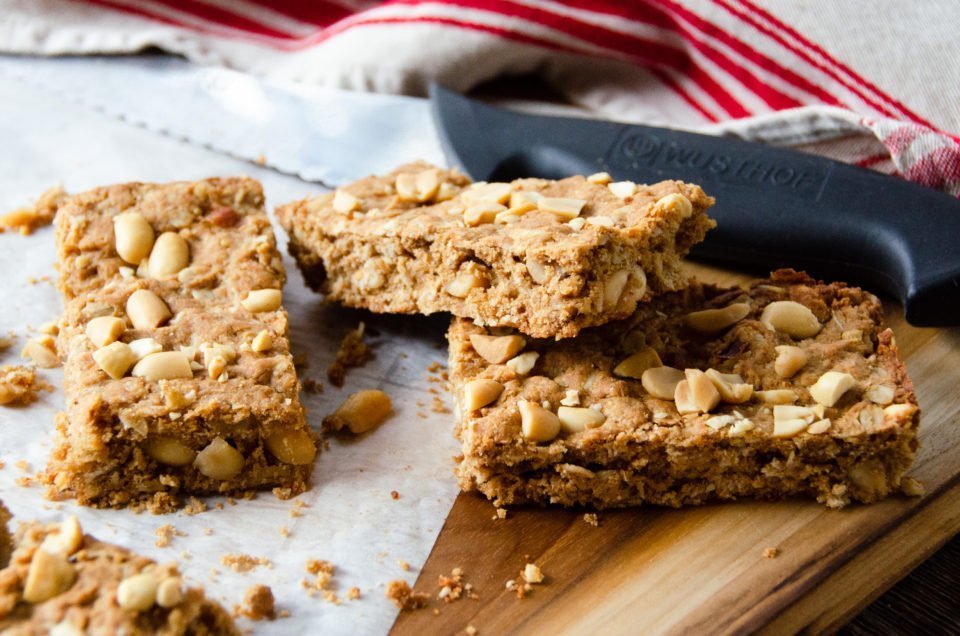 Most of my peanut butter as a child came in the form of a peanut butter sandwich (made by my mother who really honestly hates peanut butter. A testament to her love?). As an adult, peanut butter now mostly appears at breakfast on a piece of toast and I think most adults probably find that breakfast is their peanut butter time. So these peanut butter breakfast bars will fit in perfectly with adults or children. Great for kids who love peanut butter any time of the day, and great for adults who can make these ahead and just grab a bar as they walk out the door.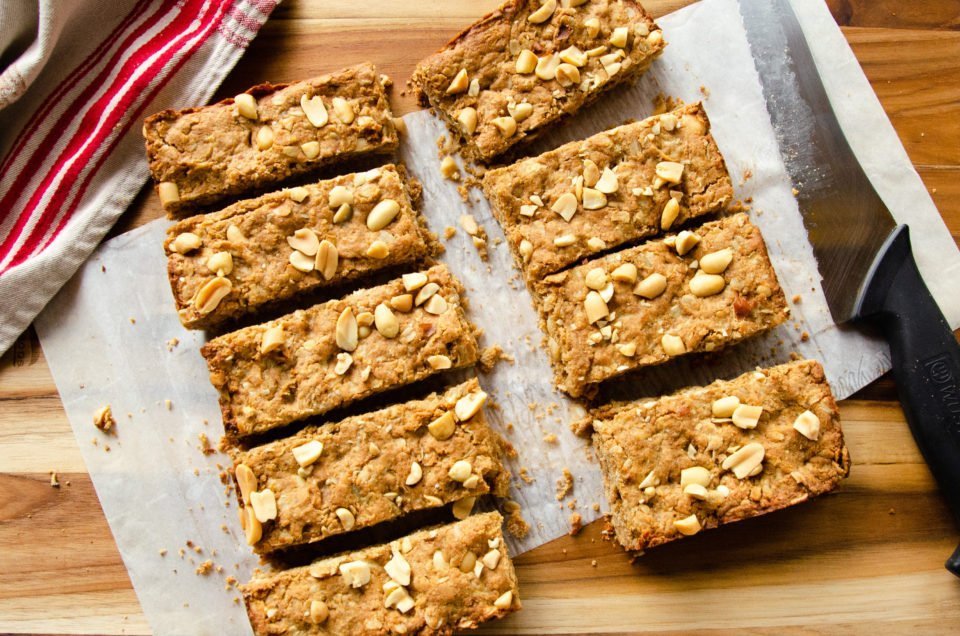 These peanut butter breakfast bars have apple grated in for added moisture and sugar. They also include coconut sugar, which might be new to you. Coconut sugar is a natural amber-colored sugar made from coconut palm sap. It is honestly only marginally better for you than refined sugar, but it is nice to use a natural sweetener instead of refined sugar which really has no benefits at all. You can use brown sugar if like, but if you can find coconut sugar, why not give it a try? Coconut sugar tastes quite delicious and the bars do too!