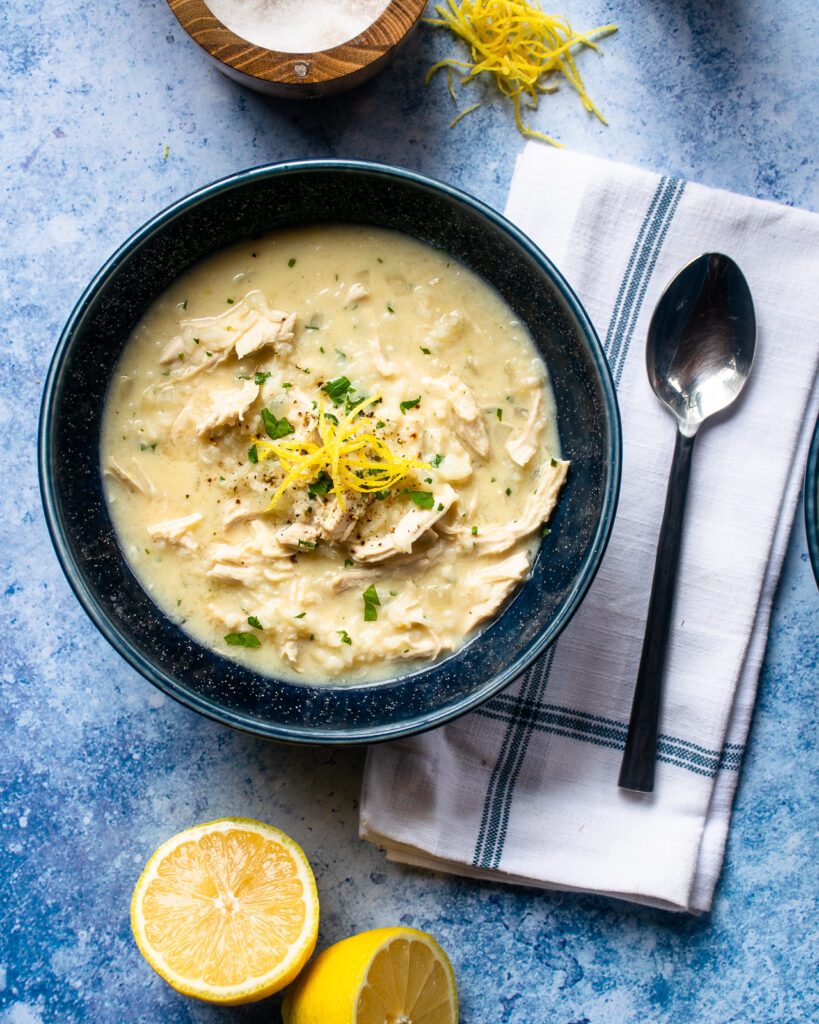 What is Avgolemono Soup?
Avgolemono soup is a traditional Greek dish that is simple to make yet packed with flavor. The name "avgolemono" literally translates to "egg-lemon," which are two of the key ingredients in this comforting soup. I first heard of Avgolemono when babysitting for my math teacher in high school, who happened to be Greek. She had two little girls at the time who used to beg for Avgolemono with sad little voices whenever they were sick. This soup was the remedy to anything that ailed them. I think they were on to something because it always makes me feel better too and I'll choose this over Chicken Noodle Soup any day.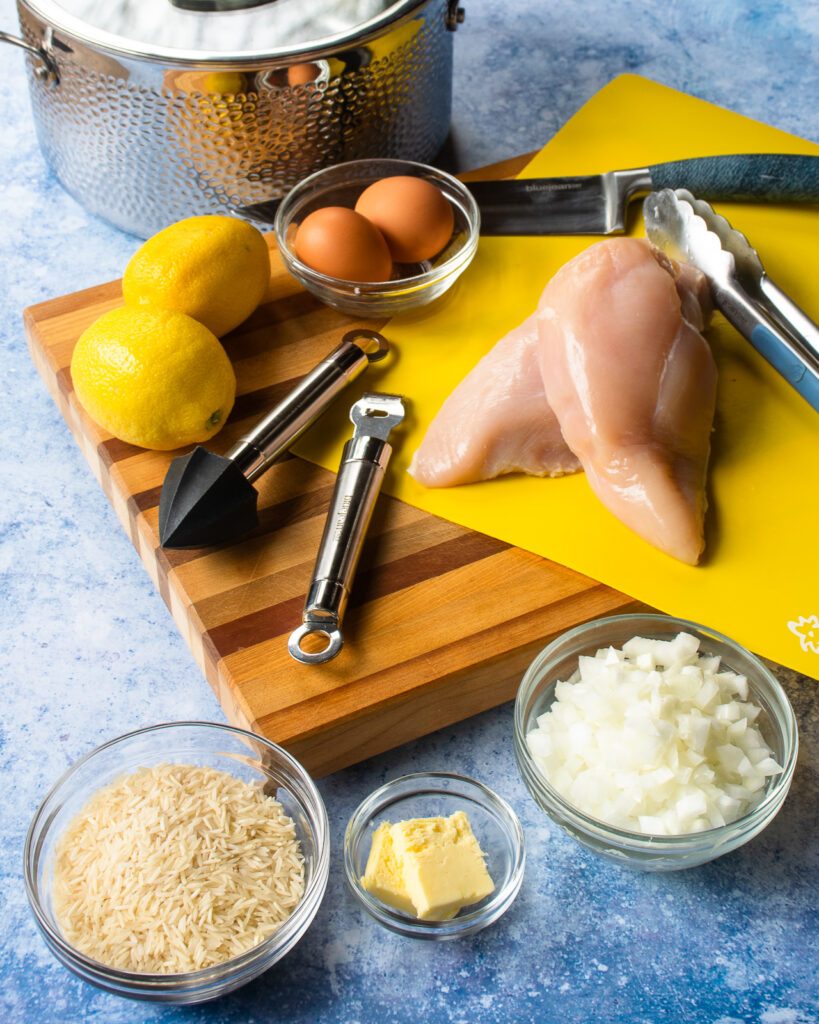 Key Ingredients
The basic ingredients in avgolemono soup are chicken broth, rice, and the egg-lemon mixture. To add more depth of flavor while still keeping it simple, this recipe includes chicken that cooks right in the soup with the rice and a good dose of parsley and lemon zest at the end.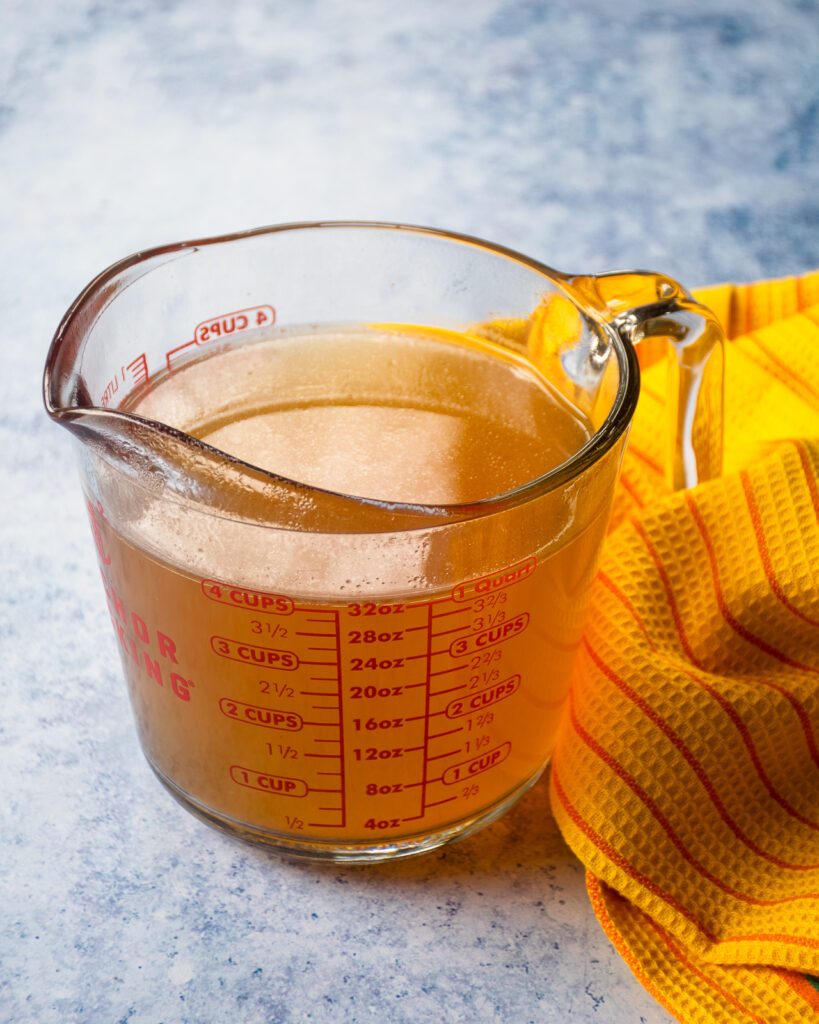 The Chicken Stock
The base of the soup is chicken broth, so it's essential to use a good-quality stock. Homemade chicken stock is ideal, but store-bought stock can also work. If you use store-bought, look for a low-sodium option so you can control the seasoning of the soup.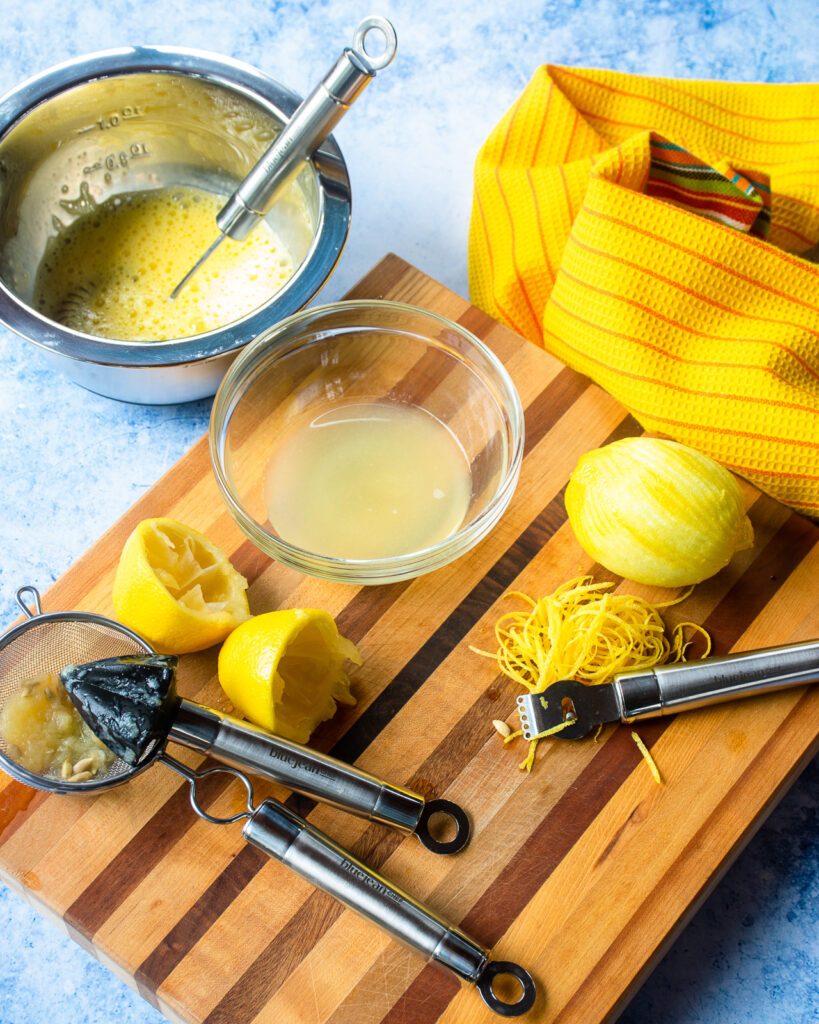 Lemon & Eggs
The lemon and eggs give the soup its signature tangy and creamy texture. It's important to use fresh lemons for the best flavor. And when it comes to eggs, use the best quality eggs you can find. I always look for pasture-raised eggs, since they come from the most humanely cared for chickens. 
Tempering the Eggs
When adding the eggs to the soup, it's crucial to temper them first to prevent them from scrambling. To do this, slowly drizzle in a small amount of the hot broth into the beaten eggs while whisking constantly. Then, whisk the slightly warmed eggs back into the soup. This will raise the temperature of the eggs gradually, allowing them to cook gently and thicken the soup.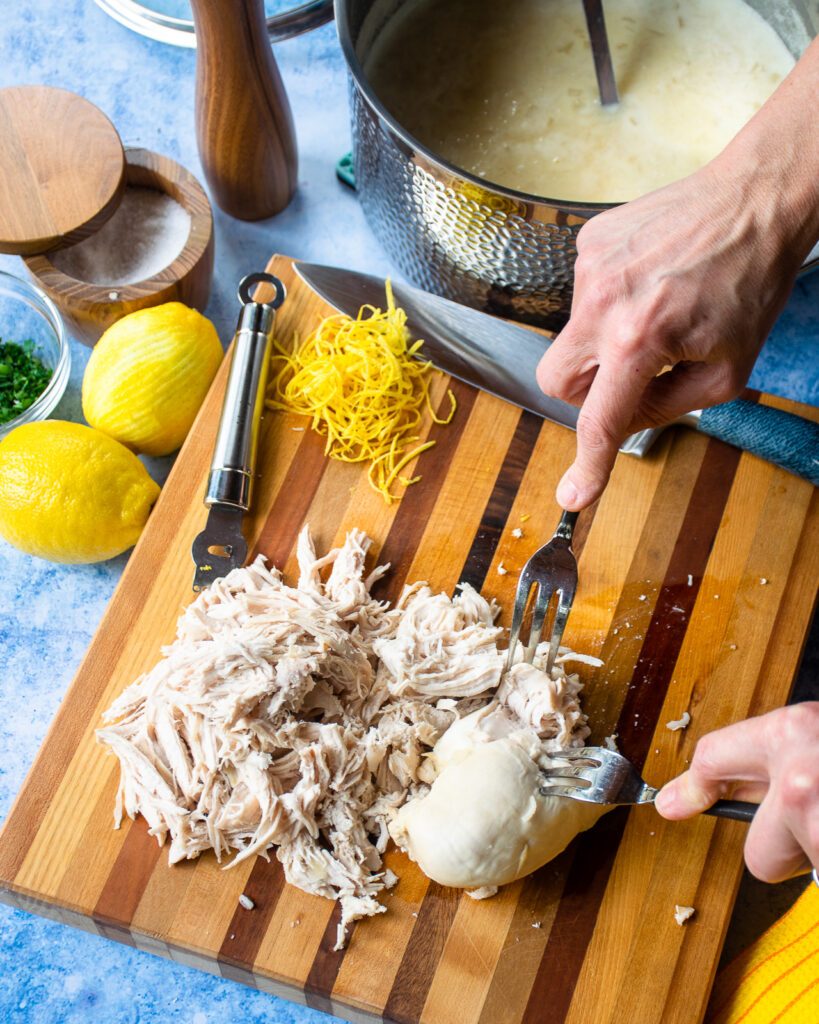 Shredding the Chicken
You can prepare the chicken in one of two ways. I like to shred the chicken with two forks, keeping the chicken pieces very rustic in the soup. You might prefer to dice the chicken into spoon-sized pieces. Either way works.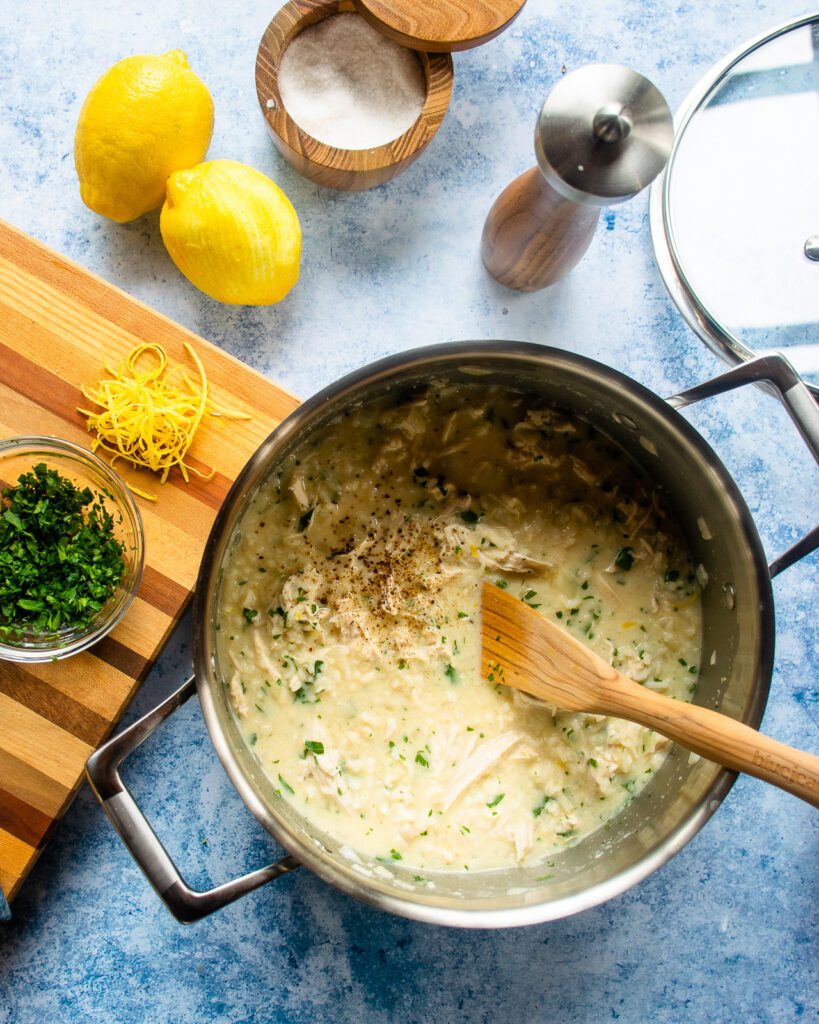 Storing and Re-heating Avgolemono
Avgolemono soup can be stored in an airtight container in the refrigerator for up to three days. When reheating, make sure to do so gently to avoid curdling the eggs. Heat the soup over low heat and stir frequently until it's at a low simmer and warmed through. Avgolemono soup is a delicious and comforting Greek classic that is easy to make at home. It only takes a few key ingredients and some simple technique. You can enjoy this flavorful soup any time of the year, but it's especially comforting when you're feeling blue or under the weather.