Pastas dishes, like pizzas and omelets, are aways a blank slate for me. You really can add almost anything  to a pasta, so what ingredients you add really comes down to what is fresh, seasonal and available. When fresh peas are in season, it's hard to resist adding them to  a pot of boiling pasta water for just a minute or so before the pasta has finished cooking. You could add a good amount of salt, pepper and olive oil and leave it at that, or you could add any number of other ingredients. This recipe adds zucchini, radishes, lemon and mint to compliment the peas, giving you a pretty and light vegetarian meal, perfect for spring.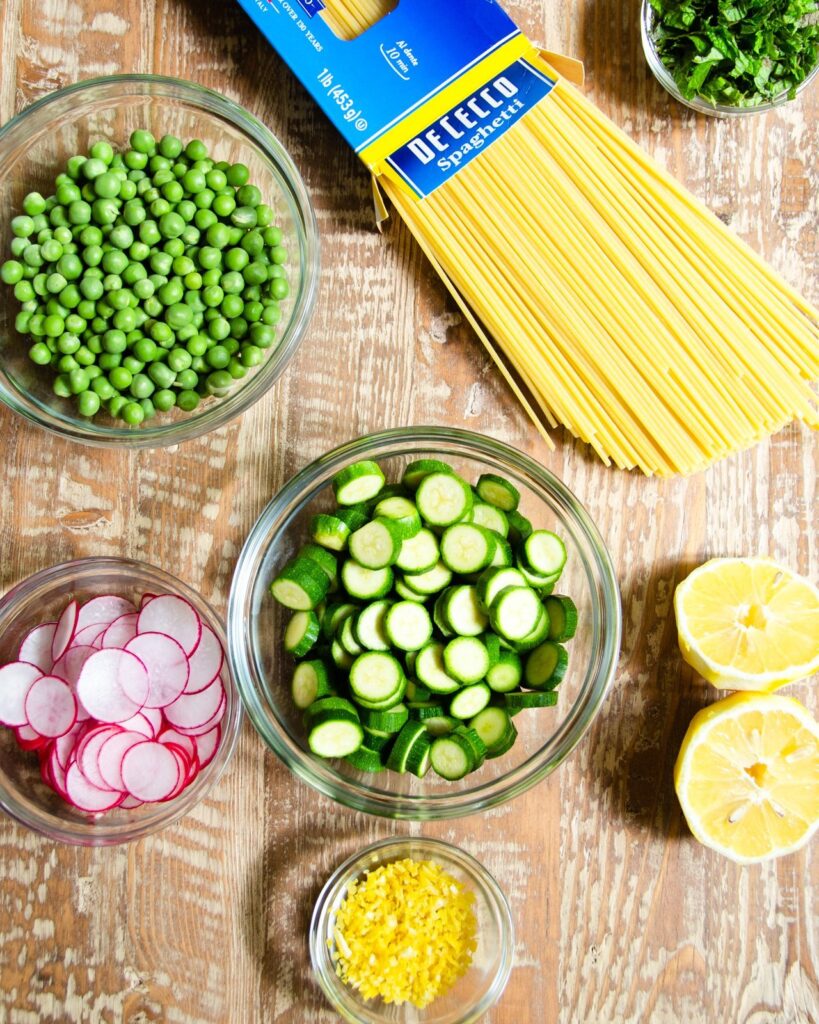 You can slice the radishes into rounds or cut them into small wedges if you prefer, but if you manage to find baby zucchini, having both the radishes and zucchini in rounds makes for a very pretty dish.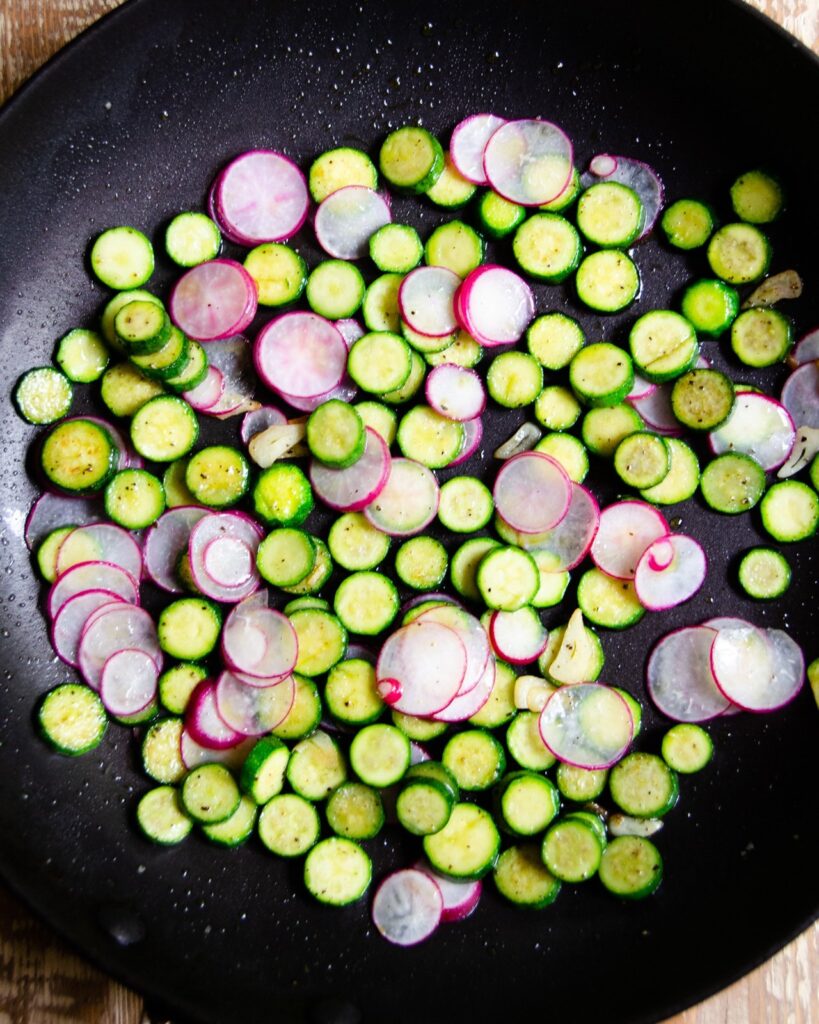 Only start cooking the vegetables when you drop the pasta into the salted boiling water. That leaves you plenty of time to get everything cooked before  you drain the pasta and peas and toss everything together. 
Do remember to save a little pasta water as you drain the spaghetti. This is a good habit to get into no matter what pasta dish you are making. As the pasta is added to ingredients (or sauces), it always continues to absorb liquid and can leave you with a dry plate of food. Adding a little starchy pasta water will help loosen things if needed. This pasta also gets moistened with a good drizzle of olive oil – use your best extra virgin olive oil for this purpose and add as much or as little as you'd like.