Regardless of whether or not you are going to can this jam to make it shelf stable, it's a good idea to properly wash and sterilize the jars you will be using. This recipe will make 6 (8-ounce) jars or 3 pint jars, so gather whatever collection of jars you'd like to use and either sterilize them in the dishwasher with the sterilize cycle, or boil them in a pot of boiling water for 10 minutes – this includes the lids and rings too. Let everything air dry.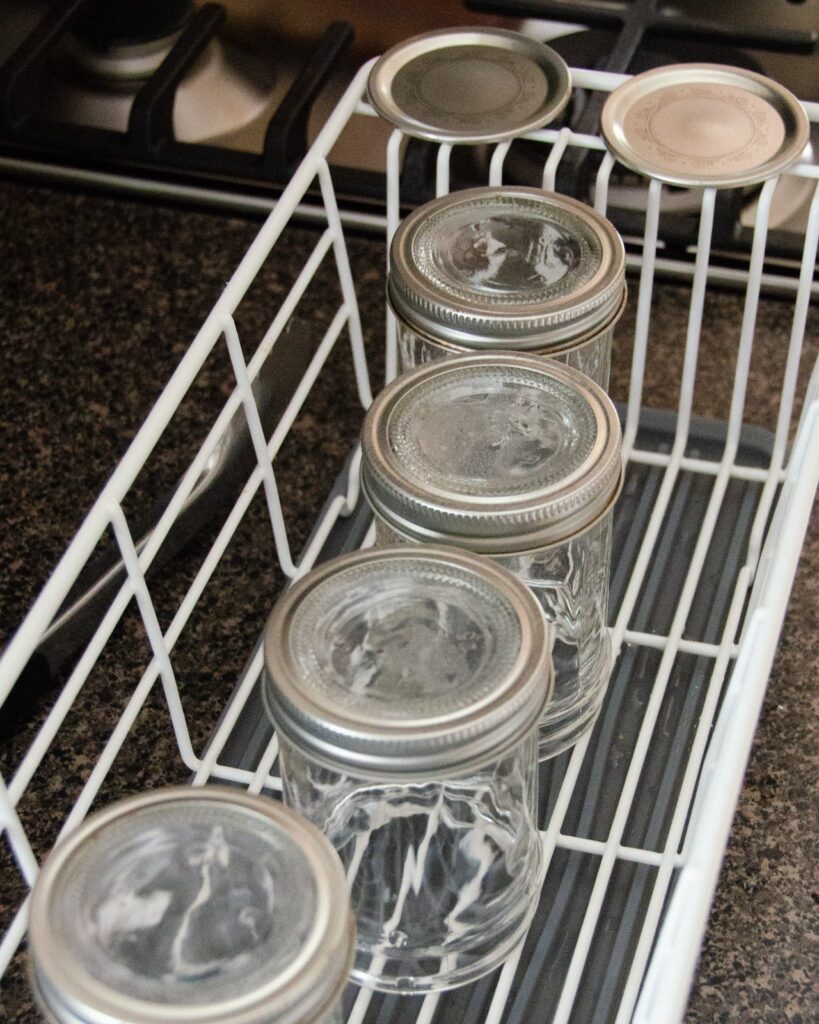 The next step is to put a small plate or two in the freezer. This is so that you can test the jam when the time comes to know if it has cooked for long enough and will set up in your jars.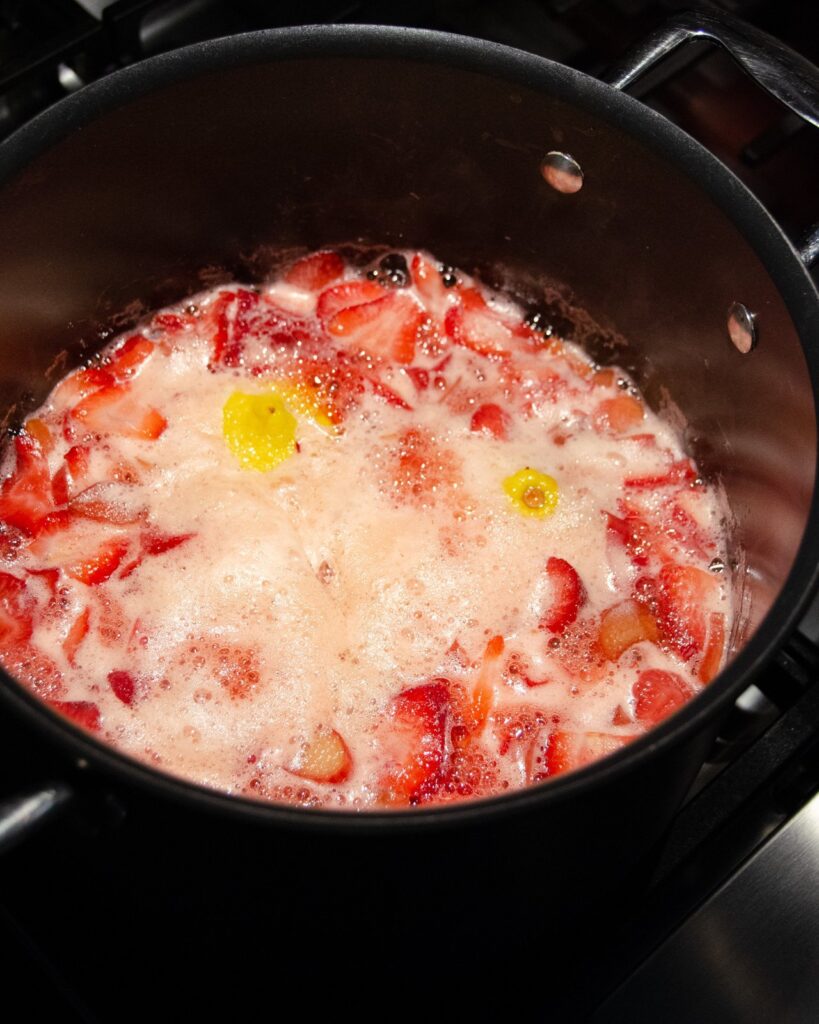 While you're doing all this prep, chop up the rhubarb and strawberries and mix them with all the other ingredients – water, sugar, lemon juice, lemon halves, seeds and all. Letting all the ingredients sit together for a little while before you boil it into jam allows for all the intense sugars in the fruit to come out and you'll end up with a more vibrant jam. After an hour or so, bring everything to a boil and let it simmer strongly, skimming off any of the impurities that rise to the surface as foam. Removing as much of the foam as possible will leave you with a more translucent jam.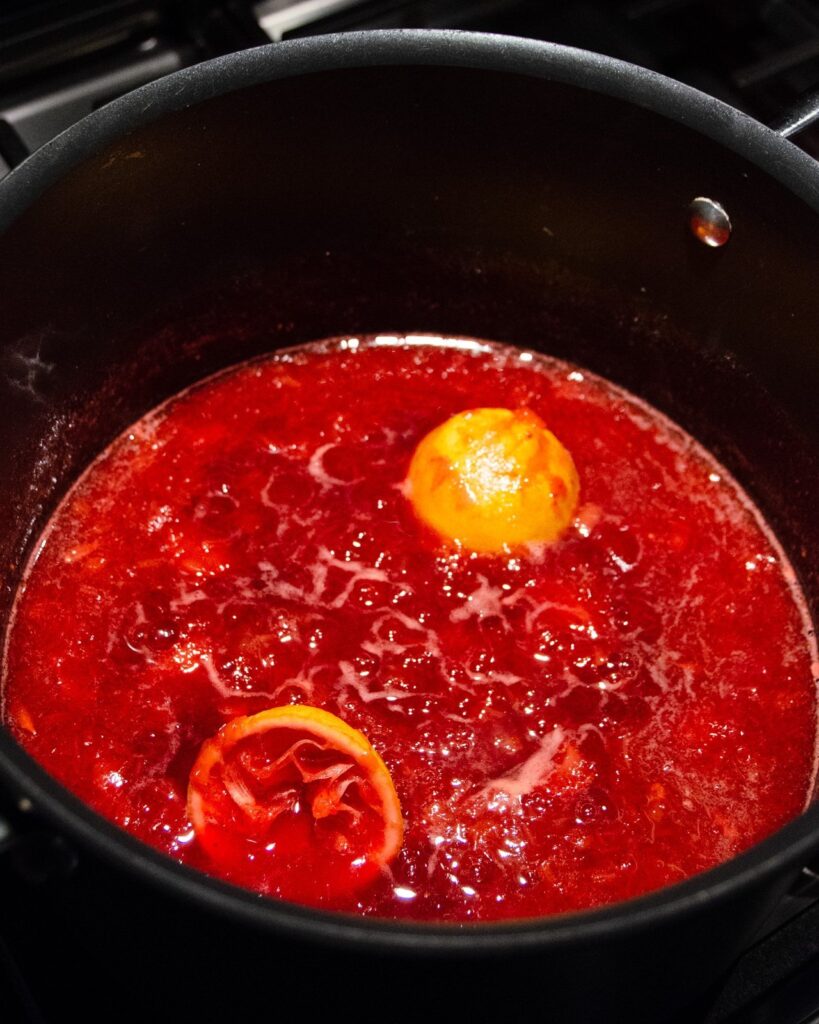 Once your jam has simmered for about 30 minutes, it should be ready to test. You're testing to see if the jam has reached its gel or set point and this is where those plates in the freezer come in. Dropping some of the jam onto a frozen plate chills it quickly so that you can see what the consistency will be like when the jam cools. If it runs on the plate, it needs a little more time in the pot. If it sits on the plate, it's time to take the pot off the heat.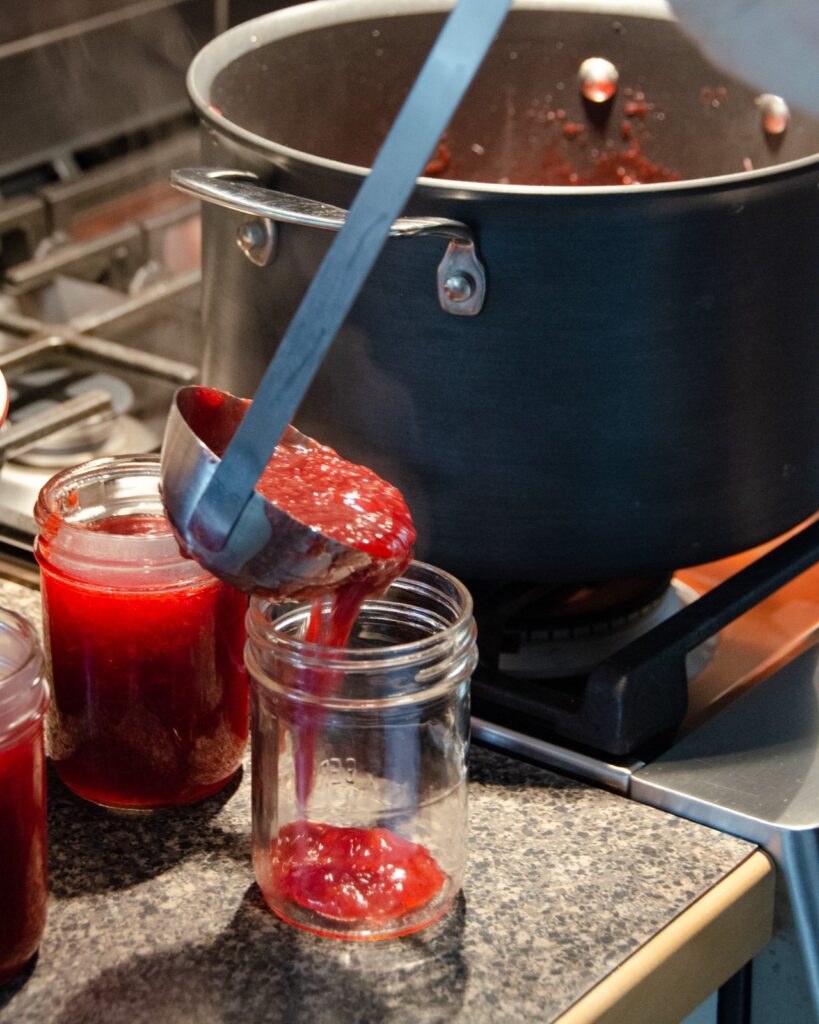 Transfer the jam into the sterilized jars very carefully – hot jam makes a nasty burn. Then, you can decide whether or not you want to process the jars in a water bath to seal them and make them shelf stable, or if you know yourself better and realize that these delicious jars of jam will be gone in two weeks time just refrigerate them once they have cooled. 😉