How to Make Split Pea Soup
Split pea soup is my favorite soup. Period. There are others that come close and others still that are better suited to specific occasions (like chicken noodle soup when you're feeling sick), but split pea soup beats them all. It is one of the reasons I love it so is because it's embedded in my childhood memories. I can remember my father coming home on Sundays around noon with a baguette in hand and my mother serving split pea soup for lunch. I distinctly remember buttering the baguette and pouring a little soup on top with my spoon and then eating that combination and loving it each and every time. It was a "thing" for me.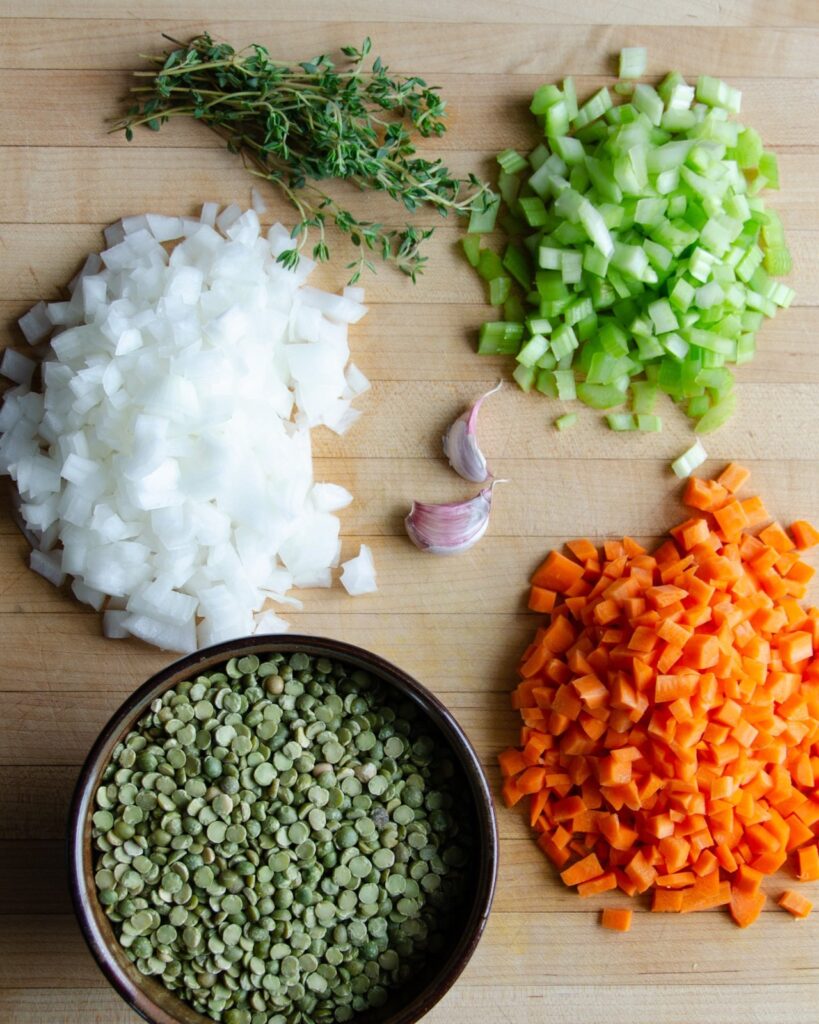 Ham to Use For Split Pea Soup
The best split pea soups are made with a ham bone simmering along with the peas, flavoring and seasoning them gently as they soften. I usually wait to make my favorite soup until I have a leftover ham bone. I know I could just buy a ham hock at the grocery store and sometimes I do, but they are never as good as the ham bone that you have leftover. Knowing that you have split pea soup to look forward to allows you to carve around the bone a little recklessly, knowing that none of the ham left on the bone will go to waste. In fact, I usually try to leave as much meat on the bone as I can get away with and then chop that up into the soup at the very end.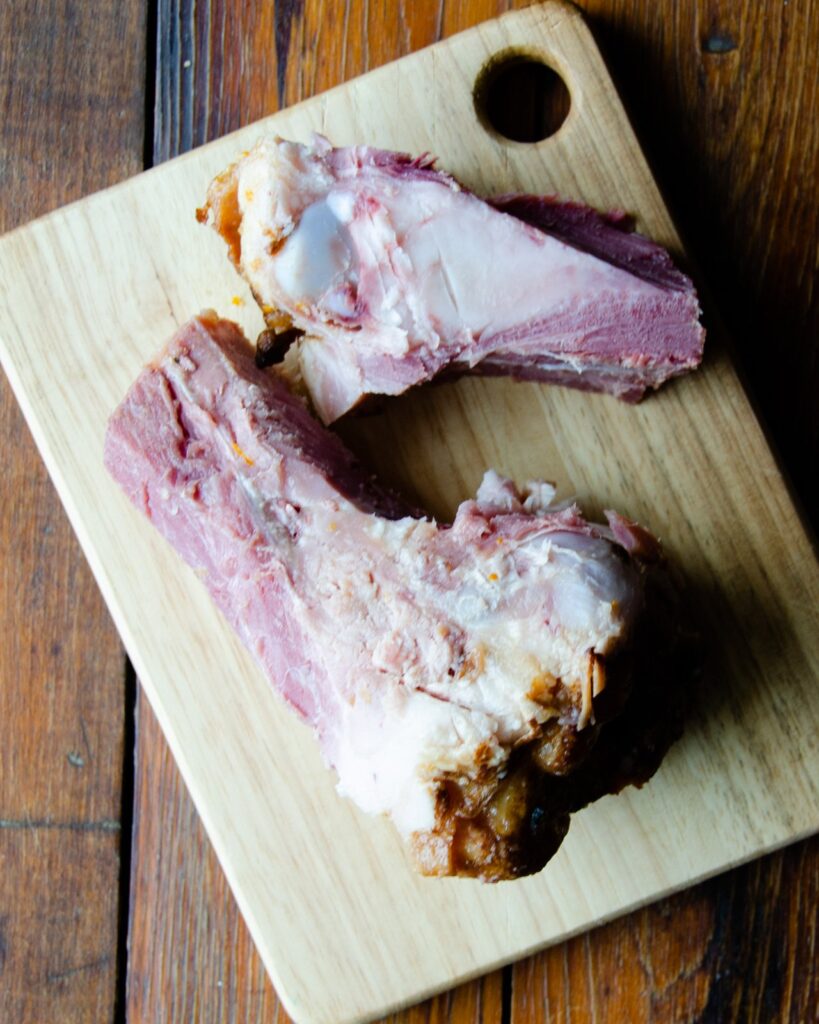 Split Peas to use for Soup
Sometimes I make split pea soup with yellow split peas instead of green. I never even knew yellow split peas existed until I was an adult, but they are very common and traditional in Quebec. The yellow peas are just ever so slightly sweeter and obviously give you a different final color to the soup. You really can use either type of pea, honestly, I recommend them both.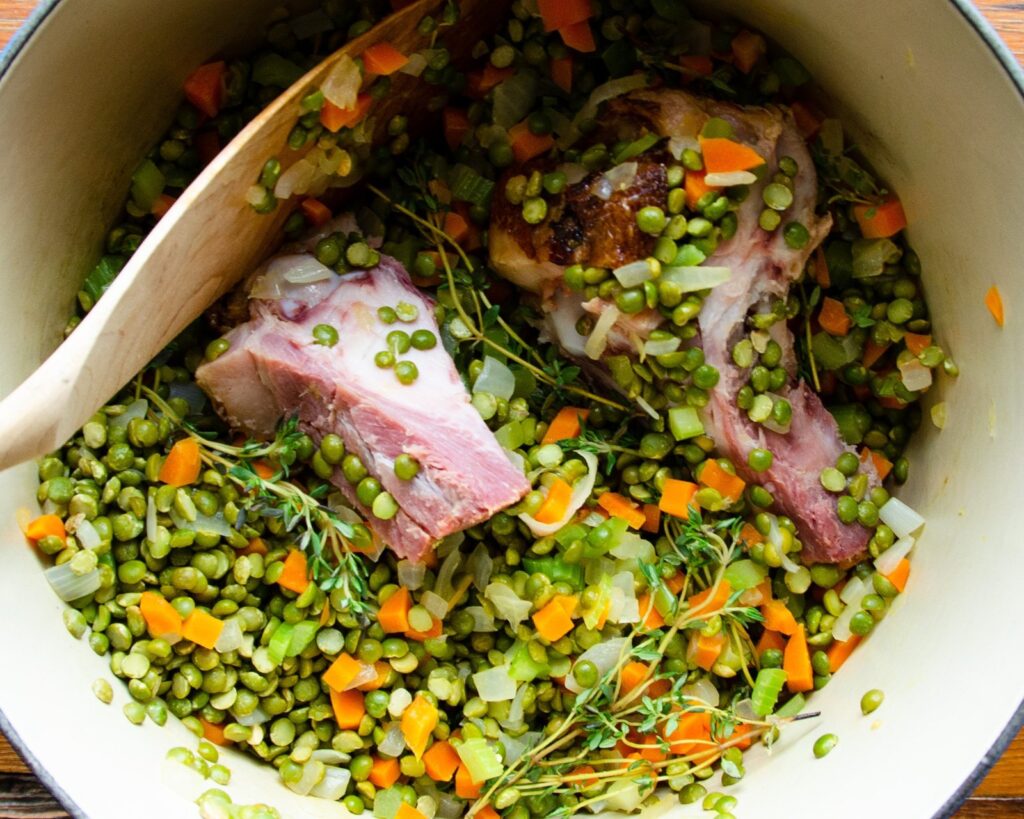 Ways to Cook Split Pea Soup
I also vary the method of making split pea soup. Sometimes I simmer it on the stovetop in a cast iron Dutch oven and sometimes I use a pressure cooker. I've given you instructions for both methods below. It really depends on how much time you have to spend making the soup. 
Although I don't eat it as often, I still enjoy split pea soup from time to time, and still pour a little soup over a buttered piece of baguette bread when I'm feeling indulgent. It always takes me back.