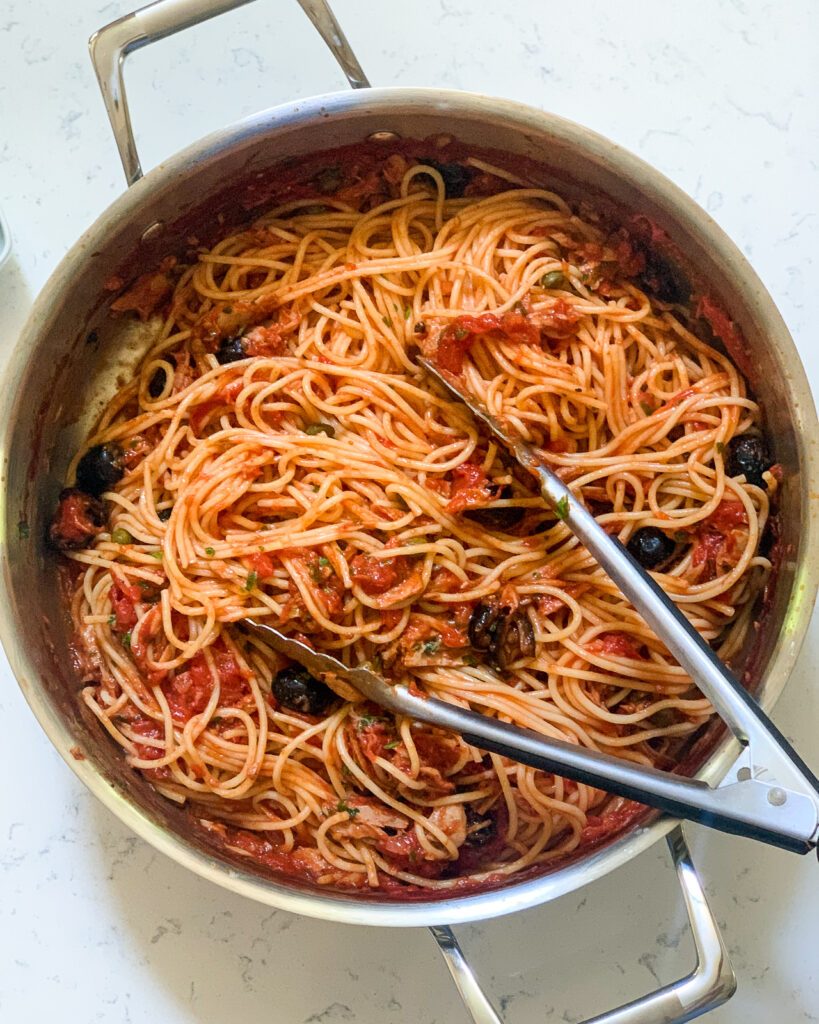 Quick and Easy Pasta
This Spaghetti Tuna Puttanesca is quick and easy to prepare. If you have a few pantry staples, you can have a delicious pasta dinner in about 20 minutes. All you need is some dried spaghetti, garlic, a can of tomatoes, some olives, capers and a can of tuna fish. These are all things I keep on hand most of the time, so it's a last minute, easy dinner fix.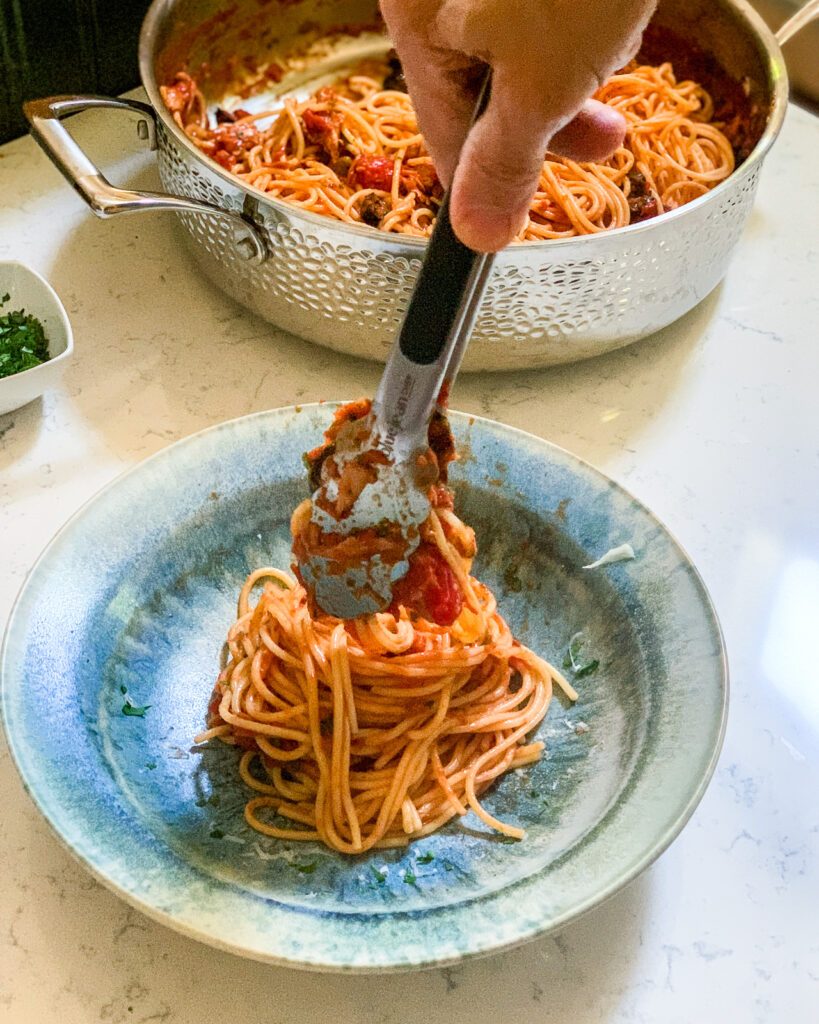 What is Puttanesca?
Puttanesca is a classic Italian pasta sauce made with tomatoes, garlic, olives, capers, chili flake and anchovies. I'm a big fan of anchovies, but not everyone is, so substituting tuna for the anchovy in this Spaghetti Tuna Puttanesca is a people-pleasing option. In addition, most people do have a can of tuna on hand, whereas anchovies are a little less common. Puttanesca was originally created as a cheaper alternative to a meat-based pasta sauce and legend has it that it was named in the brothels of Italy where the "ladies of the house" would make it to entice clients into their place of work. (Puttana is Italian for "whore".) All I know is that it is delicious and easy to make.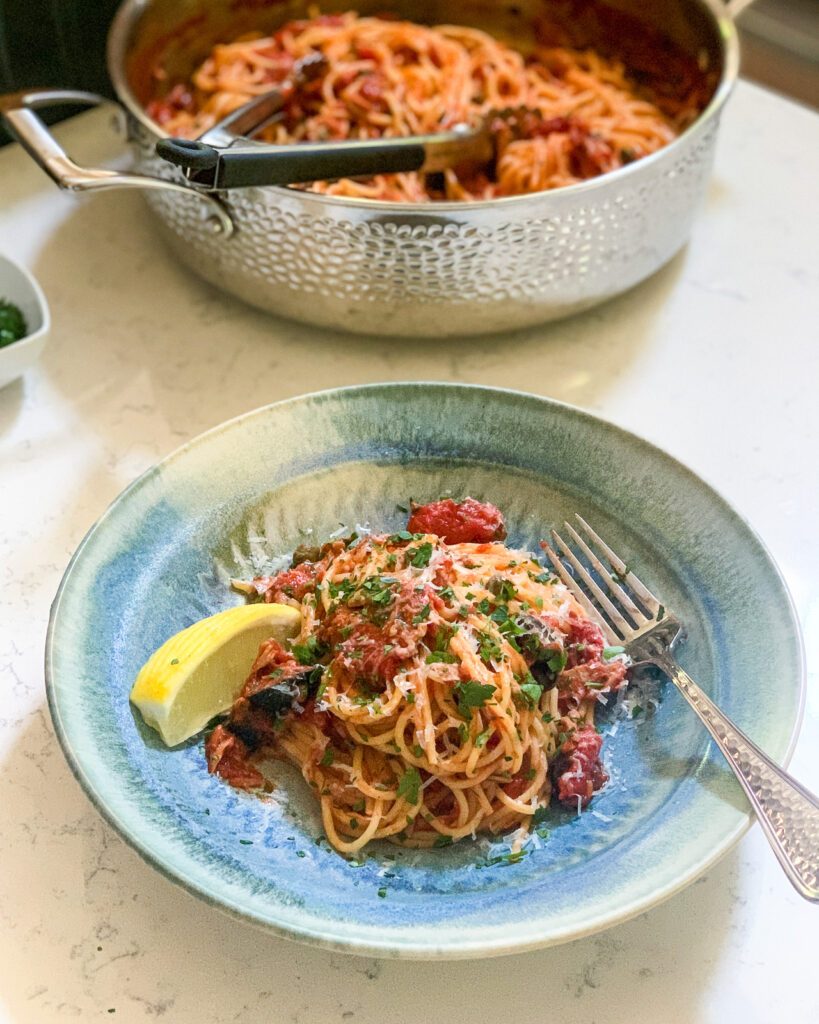 Ingredient Substitutions
Because I expect this is something you'll make in a pinch, with just ingredients you have in your kitchen, here are some substitutions you can make:
No tuna fish? Substitute any canned fish you have on hand – salmon, anchovies, even sardines.
No spaghetti? Substitute any pasta – linguine and fettucine would be my first options, but penne, farfalle or any dried pasta works.
No olives? You can use any type of olive – kalamata, gaeta, black, green, oil-cured, brined, you could even use a prepared tapenade instead.
No capers? Leave them out and add a little more olive. Also, make sure to give the pasta a good squeeze of lemon at the end.
No shallot? Use ¼ cup of finely minced onion.
No oregano? Use the same amount of dried thyme.