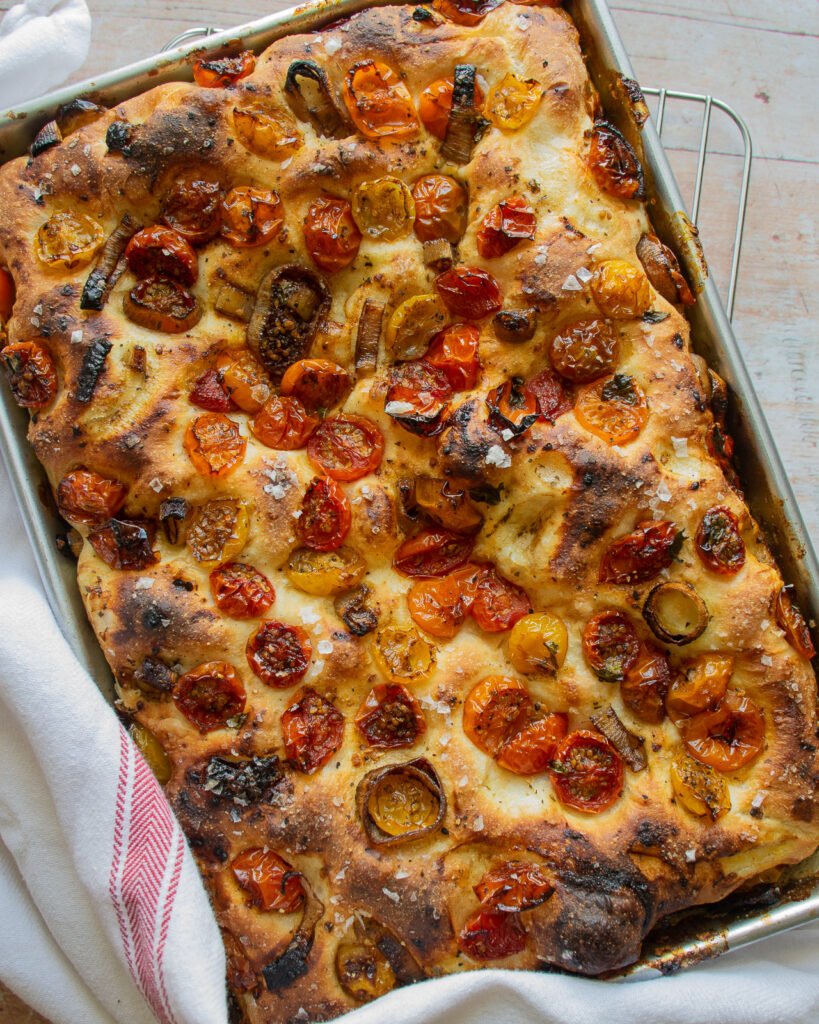 What is Focaccia?
When it comes to bread, focaccia is one of the best. It's a flat, Italian yeast bread that is somewhat similar to pizza dough, with a soft texture inside and a more crisp exterior. It can be plain, baked with rosemary or topped with vegetables like this roasted cherry tomato focaccia. It can be served alone with some olive oil to dip into, or sliced and used for a sandwich. If I'm sitting at a restaurant and a bread basket arrives, the focaccia will always be the first thing I'm drawn to. In San Francisco, I used to trek down to the North Beach area to buy focaccia from Liguria Bakery – the famous family-run bakery that has been making only focaccia for over 100 years, and worth travel of any distance. Focaccia is special and it's also a lot of fun to make at home.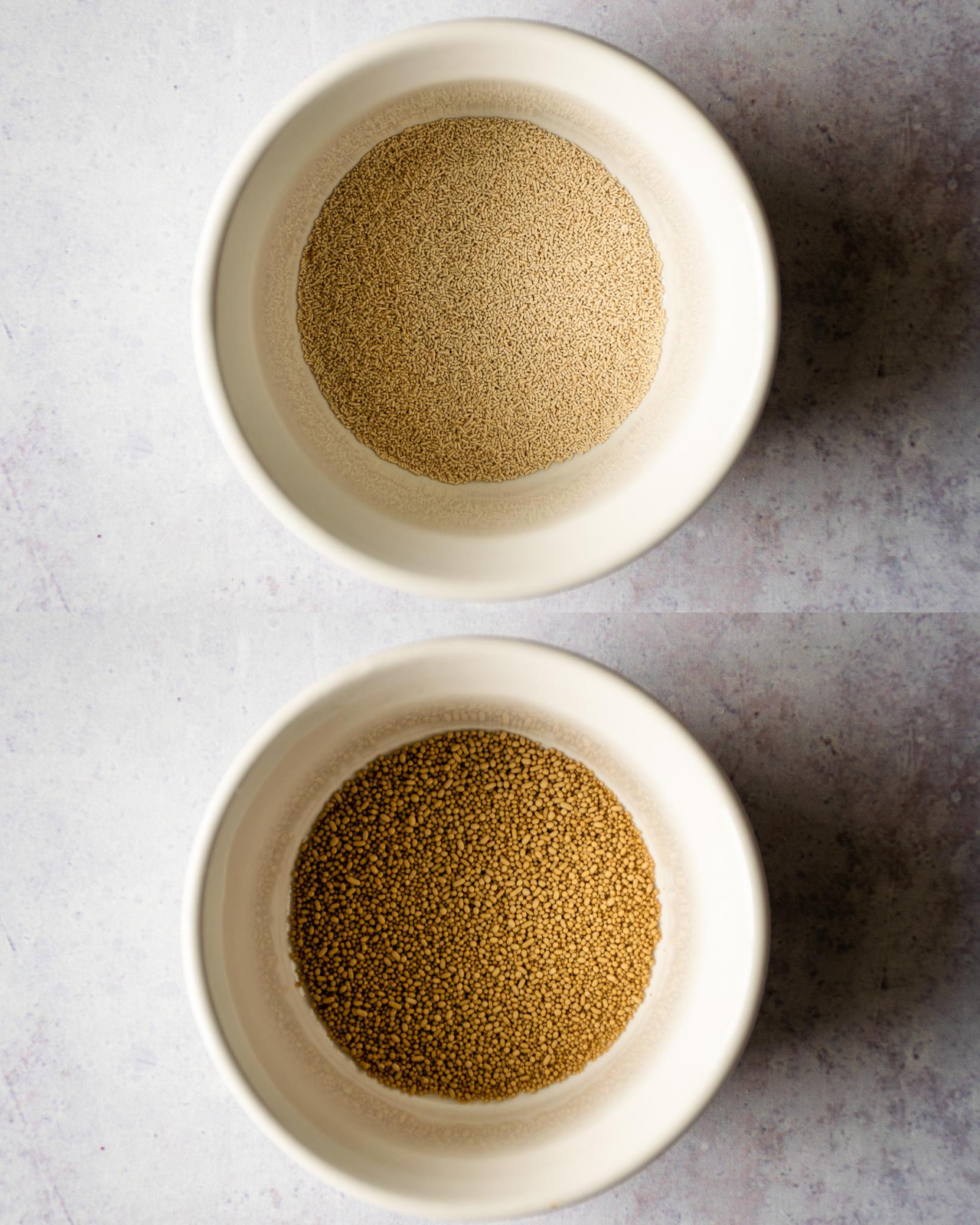 Instant vs Active Dry Yeast
First things first. Focaccia starts with yeast. There are several different varieties of yeast on the market these days, and they can cause some confusion, so let's clear that up first. The two main yeast varieties you will find are active dry yeast and instant yeast. Active dry yeast (pictured on the bottom in the photo above) needs to be dissolved in lukewarm water before being added to dry ingredients. Instant yeast (pictured on top in the photo above) is milled into smaller particles and can be added directly to the dry ingredients. Instant yeast is also sometimes called rapid-rise and because it activates faster than the more coarse active dry yeast, rising times are quicker.
The good news is that you can use either yeast for this recipe. If you were making large commercial quantities of something, you would need to adjust the amount of yeast depending on which you are using, but when making a smaller quantity, just use a 1:1 ratio. If you are using active dry yeast, however, just know that it might take a little longer to rise.